Fritz Hansen re-edits Giraffe, the chair that Arne Jacobsen created in 1959 specifically for the SAS Royal Hotel
The original Giraffe chair dates back to 1959, but the story of the Little Giraffe begins here in 2018 when the chair was put into production for the very first time
The first Giraffe was created specifically for the restaurant at the SAS Royal Hotel - the very same hotel that housed Arne Jacobsen's the Egg™, the Swan™ and other well-known chair designs. The Giraffe - which earned its name because of its high backrest - originally had a wooden frame outlining the shell and the base. With the Giraffe chair, Arne Jacobsen experimented quite a bit - he even created a special version in leather on a star base as a gift for the hotel manager. This version he then developed into what we know today as the Little Giraffe, characterised by a lower back and a four-legged base.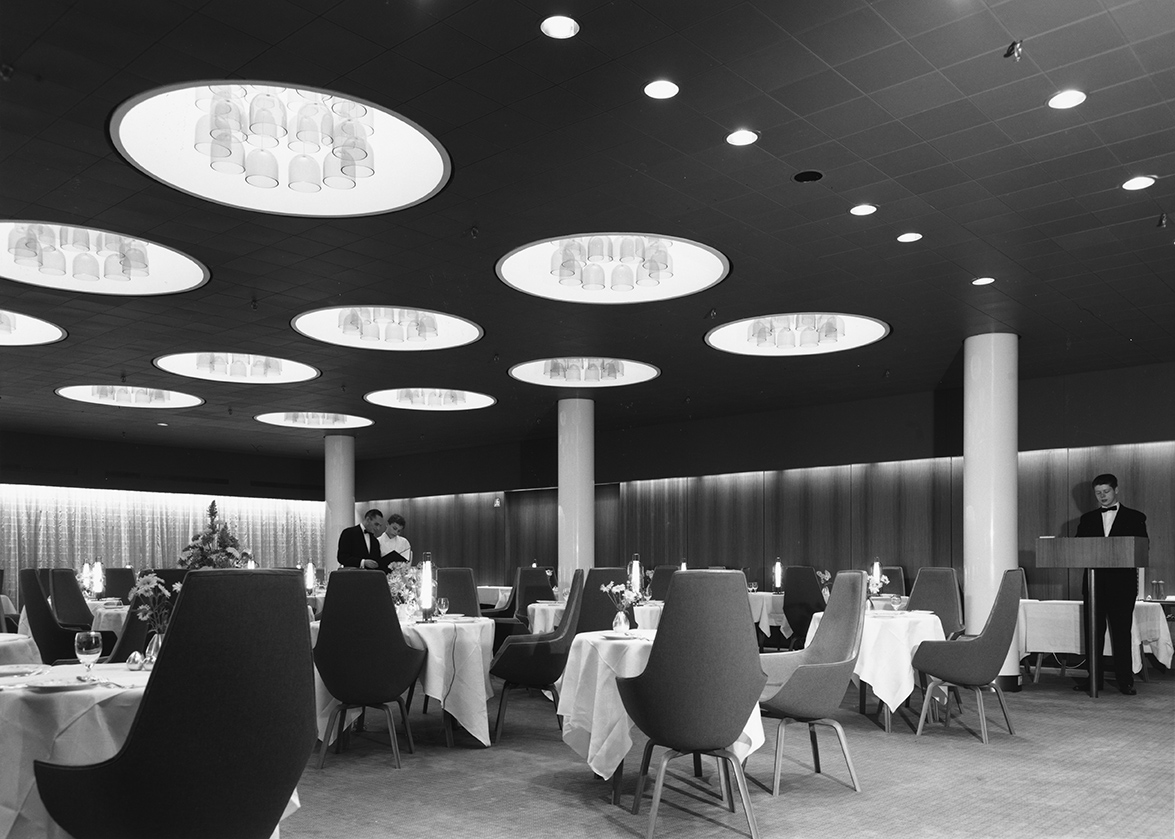 Picture of SAS Restaurant taken in 1959 by Joergen Strüwing
The Little Giraffe caters for daily use in hotel lobbies, canteens, restaurants or meeting rooms as well as working beautifully around any dining table at home. No matter the space surrounding the Little Giraffe, it tells a tale of original Arne Jacobsen design, of impeccable Fritz Hansen upholstery skills and of a sculpture that simultaneously embodies both aesthetics and comfort. Like Arne Jacobsen's many other pieces of furniture created with Fritz Hansen, the Little Giraffe is an example of genuine mid-century Danish design which is known for its timelessness, craftsmanship and adaptability to many different interior styles.
The Little Giraffe is available with a removable cover, which can easily be changed with a zipper. Among the many advantages of a removable cover are easy stain removal and cleaning. The cover is easily added: simply put the cover on the shell, zip it up and attach the seat cushion with Velcro. Furthermore, it allows you to play with different styles and update the interior decor - either at home or at work - and it looks just as seamless as the fixed cover. Note that the removable cover is only available for the fabric version of the Little Giraffe.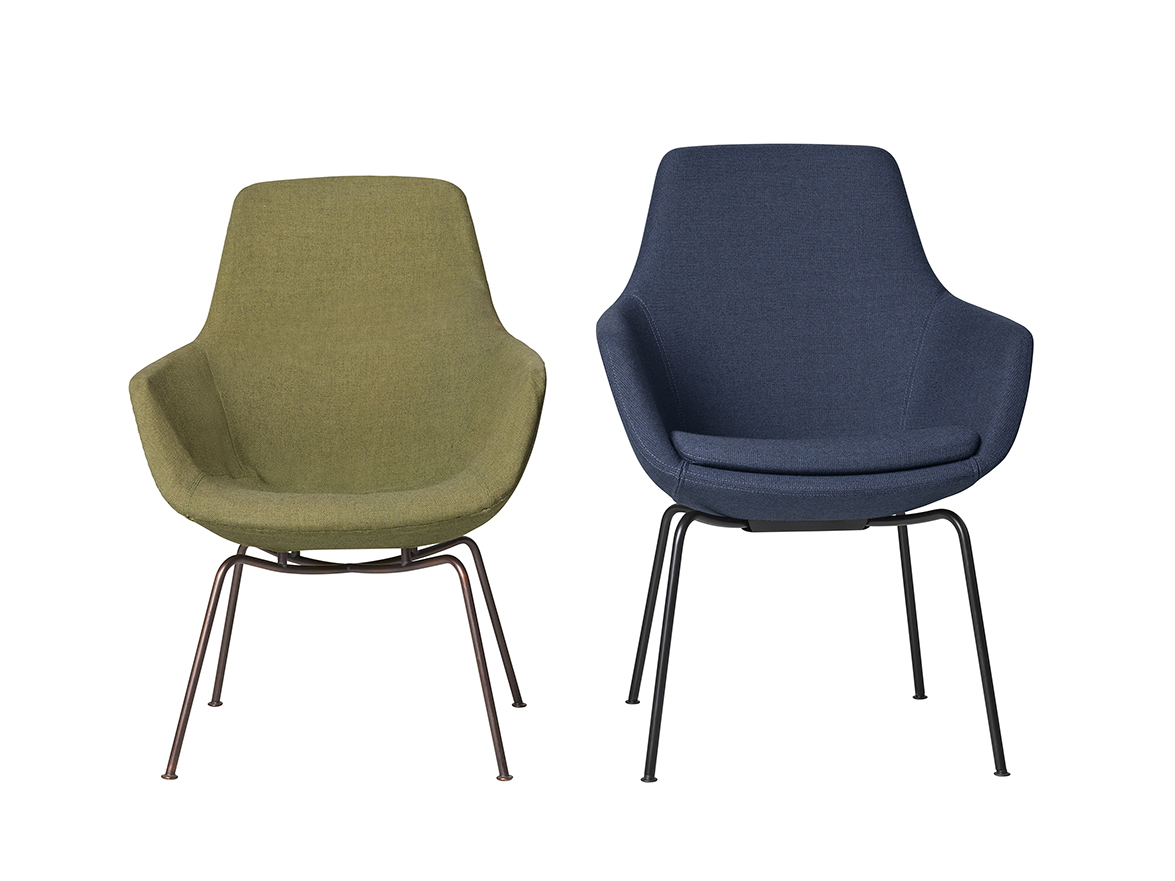 Giraffe Vintage 1959 and Little Giraffe 2019
Choose from an array of leather and fabric types including the exclusive Fritz Hansen Colours. Set the scene with the Little Giraffe in walnut leather for the boardroom or in colourful, removable fabric for everyday family life at home. The seamless seat cushion offers a great degree of comfort whilst maintaining a look which pays homage to the original Giraffe.
The base for the Little Giraffe comes in two versions. One is a star base on wheels with an adjustable height, whilst the other is a fixed four-legged base. Both bases are available in satin polished or powder-coated aluminium in black.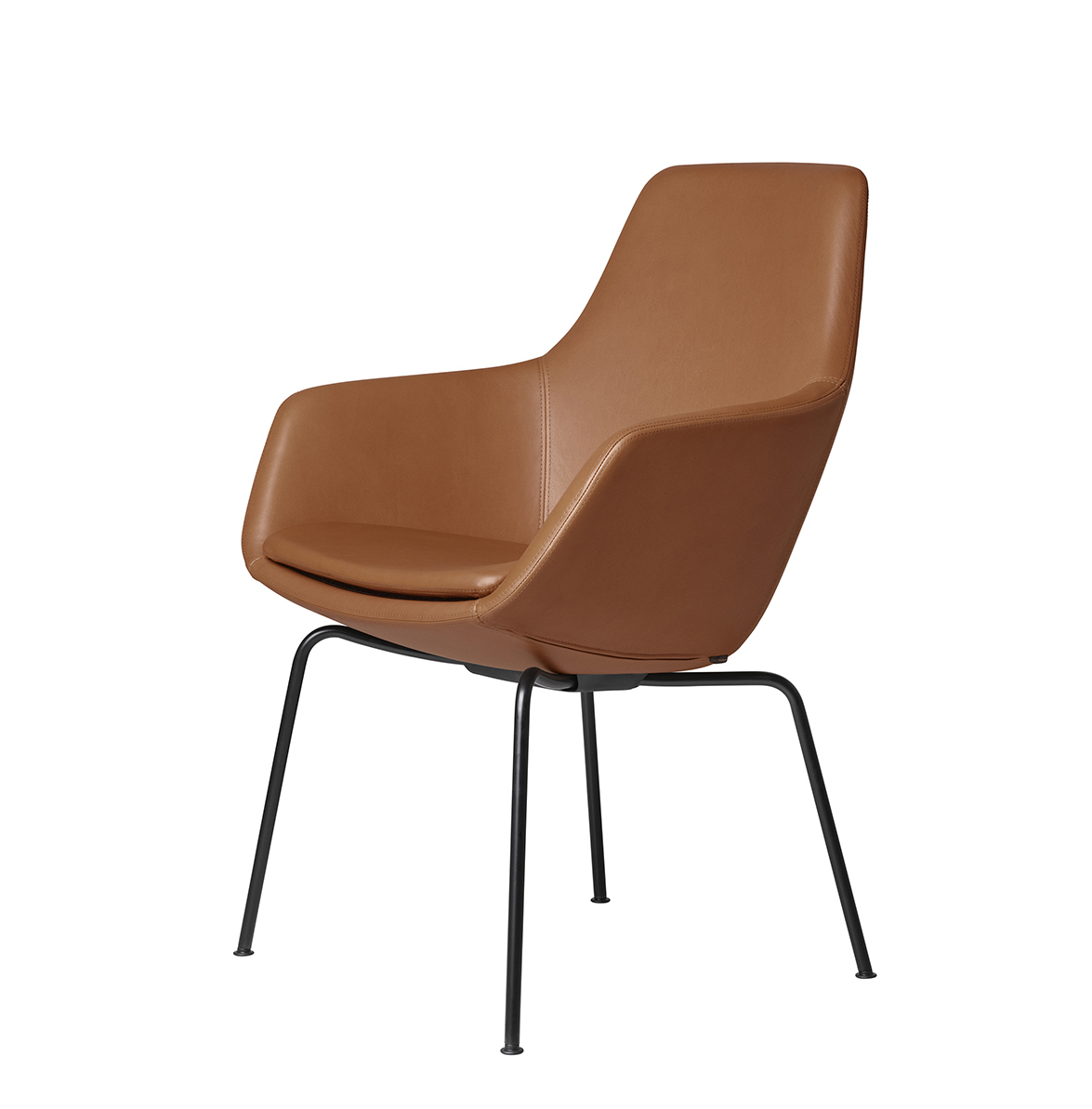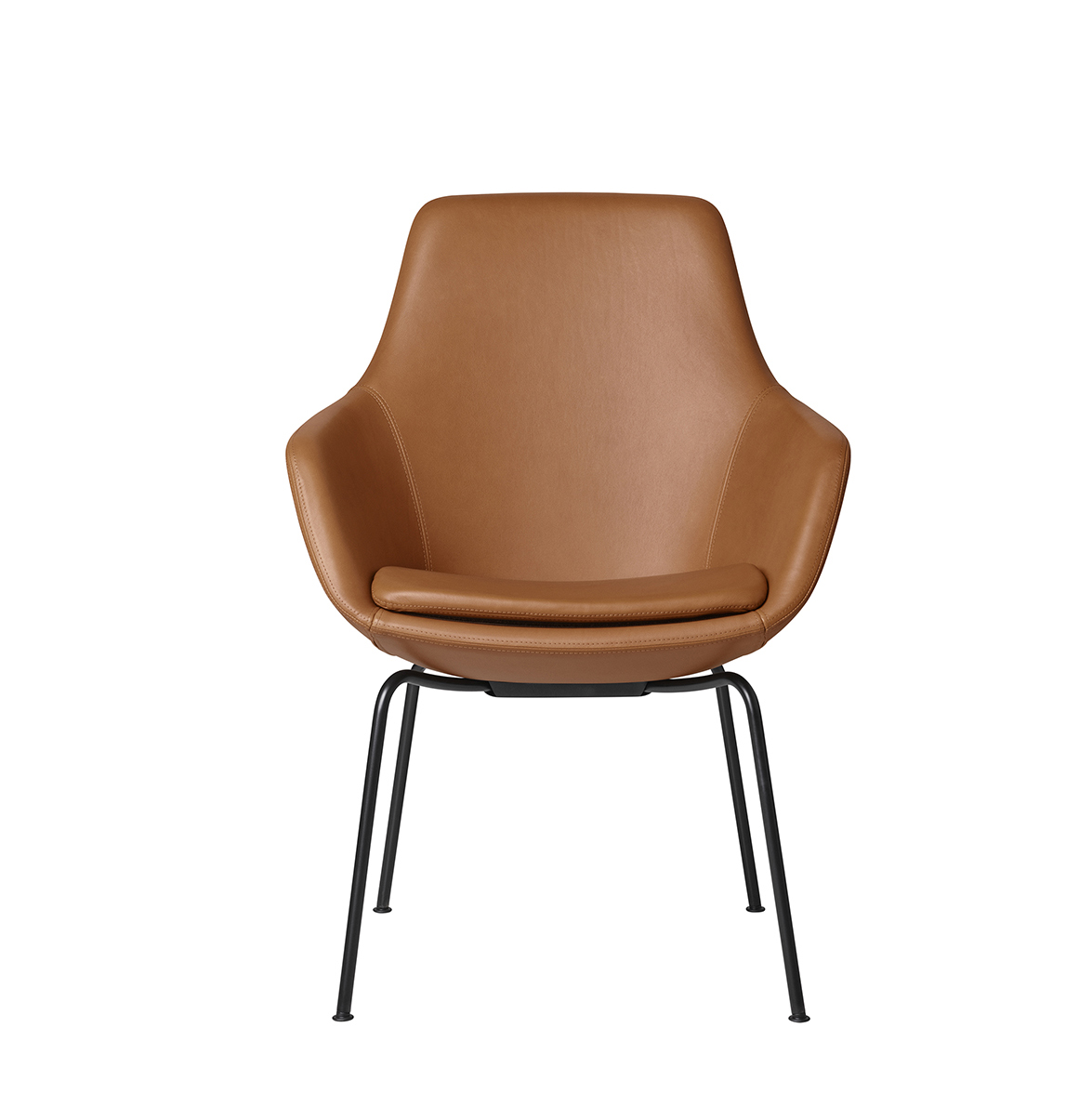 Available in store from: February 1, 2019.
2019 IMM Cologne Preview (14-18 Jan) Hall 02.2 Booth A 031
2019 Stockholm Furniture and Lighting Fair (5-9 February) Booth A12:18
Source: Fritz Hansen
Visit the Republic of Fritz Hansen™ website
Read more news related Fritz Hansen published at Infurma