Spanish company STUA shows one of its latest contract projects, furnishing the Vienna University of Economics and Business designed by Zaha Hadid, which reflects the relevance of architecture & design at universities that will compete for the near future of its students.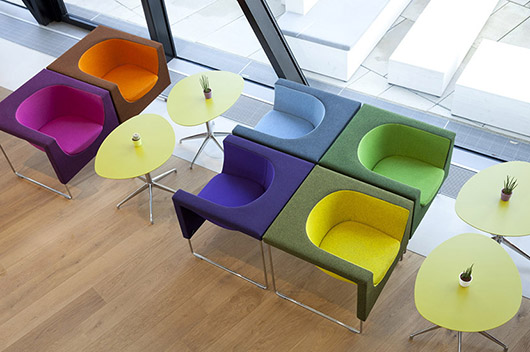 title="Más..." />
STUA has furnished two main spaces of this project: the Learning Center and the Central Café with its Nube armchairs and Marea tables.
The STUA furniture contrast in shapes and colors with the white internal curves of Zaha Hadid's architecture. Making these spaces contemporary and vibrant.
The Nube armchair is a design by Jesús Gasca and Jon Gasca that merges square & rounds shapes. More info about Nube armchair
Marea, designed by Jesus Gasca, is a very light-looking table with a slimline central pedestal. More info about Marea table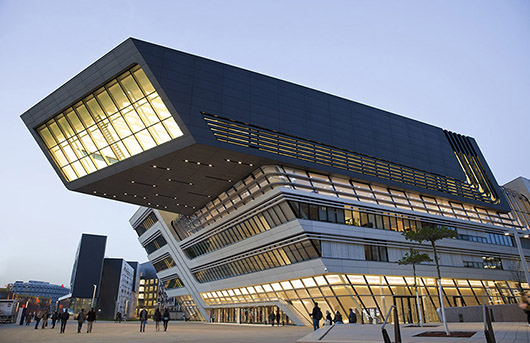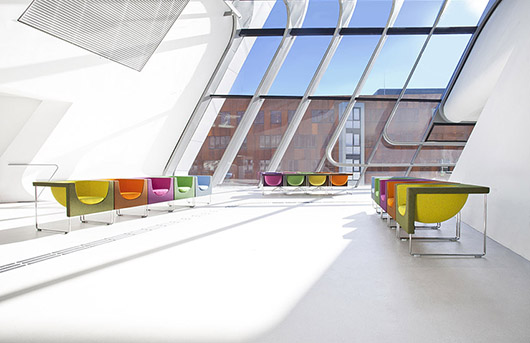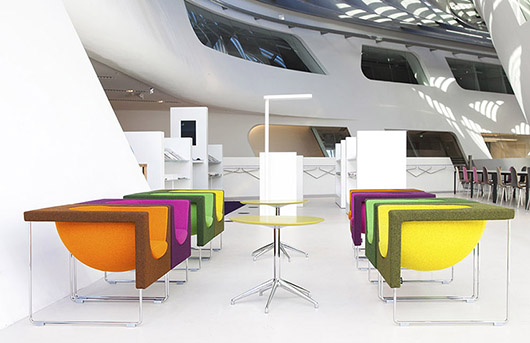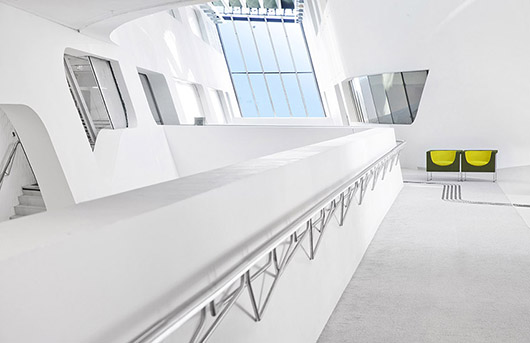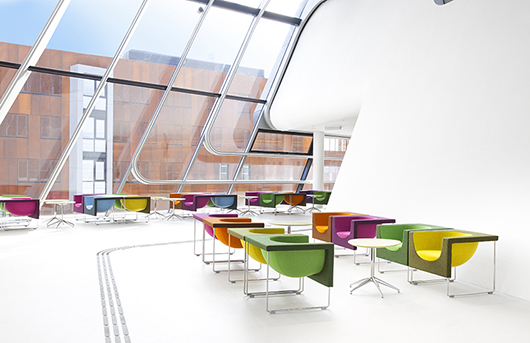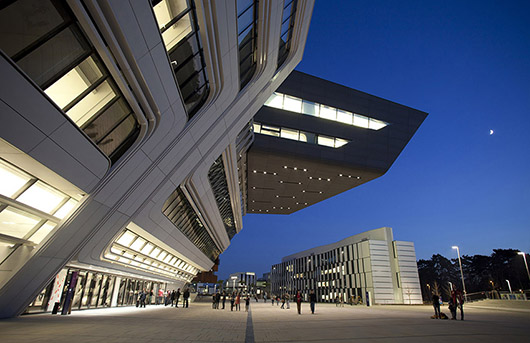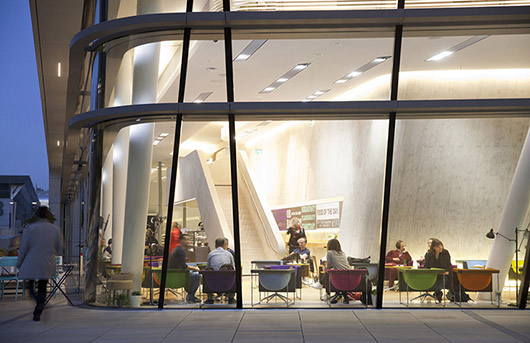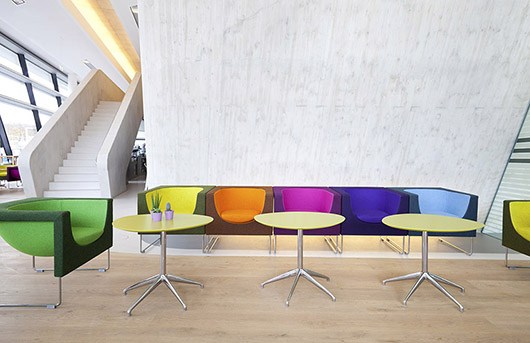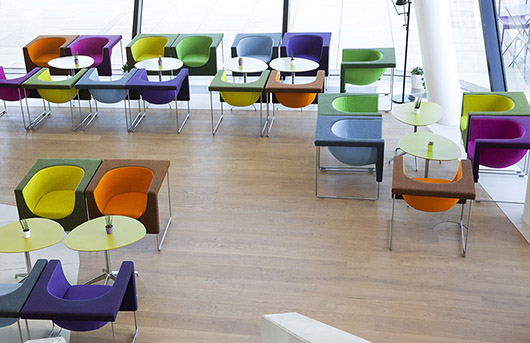 Information & images by courtesy of Stua
Visit the Stua website