Integrity Q kitchen sink by SilestoneŽ, for those who seek elements and details to create a unique kitchen
SilestoneŽ by Cosentino, has developed the new minimalist kitchen sink, Integrity Q, designed for those who seek elements and details that combine perfectly to create a unique kitchen with personality.
Measuring 41 x 51 x 17.5 cm and with an almost square shape, the Q model from the Integrity by SilestoneŽ kitchen sink range is the perfect choice for those who love geometry. The new form is even more attractive due to the small, tight curvesin its corners.
A key aspect is its monolithic design: a single 3D element manufactured from one piece of SilestoneŽ, which brings a feeling of unity and harmony to the other architectural elements.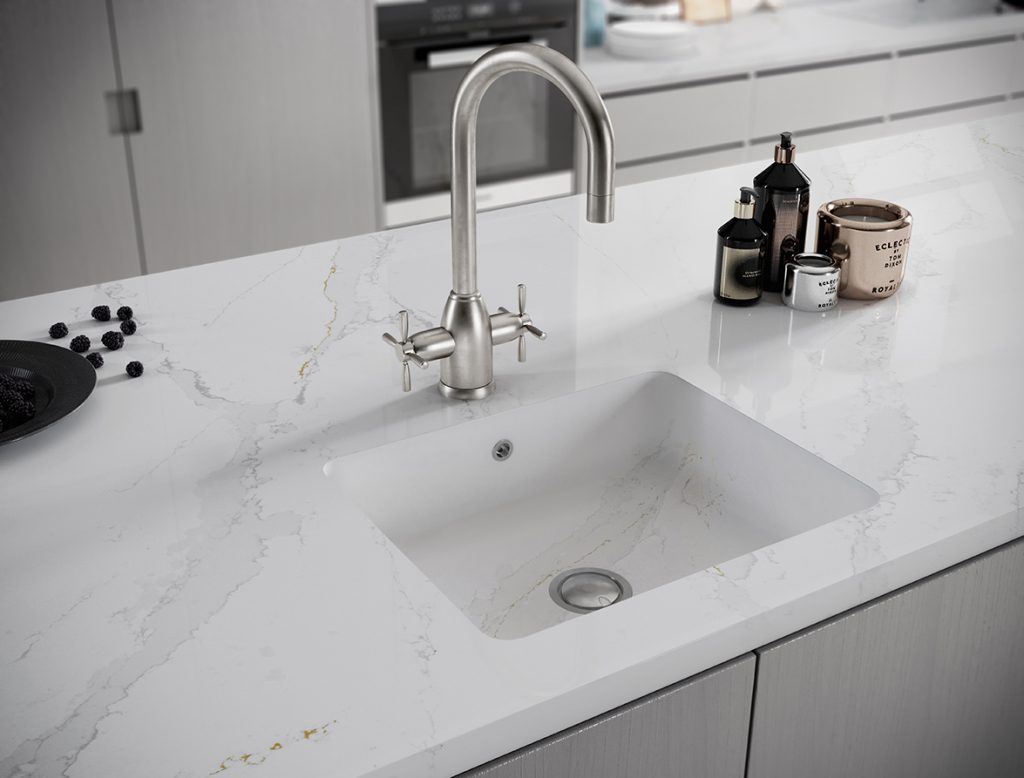 Like all the Integrity sinks, the Q model guarantees better hygiene and cleanliness in one of the most important areas of the kitchen; since the sink is the place where most foods are washed before cooking. SilestoneŽ is the ideal surface for guaranteeing hygiene thanks to the material's advanced properties, such as high stain-resistance, low absorption of liquids and how easy it is to clean. What's more, SilestoneŽ is highly-resistant to the daily bumps and scratches that are common in a private or professional kitchen.
Integrity Q is initially available in two colours, Blanco Zeus and Calacatta Gold, and can be easily combined with worktops in SilestoneŽ or other materials.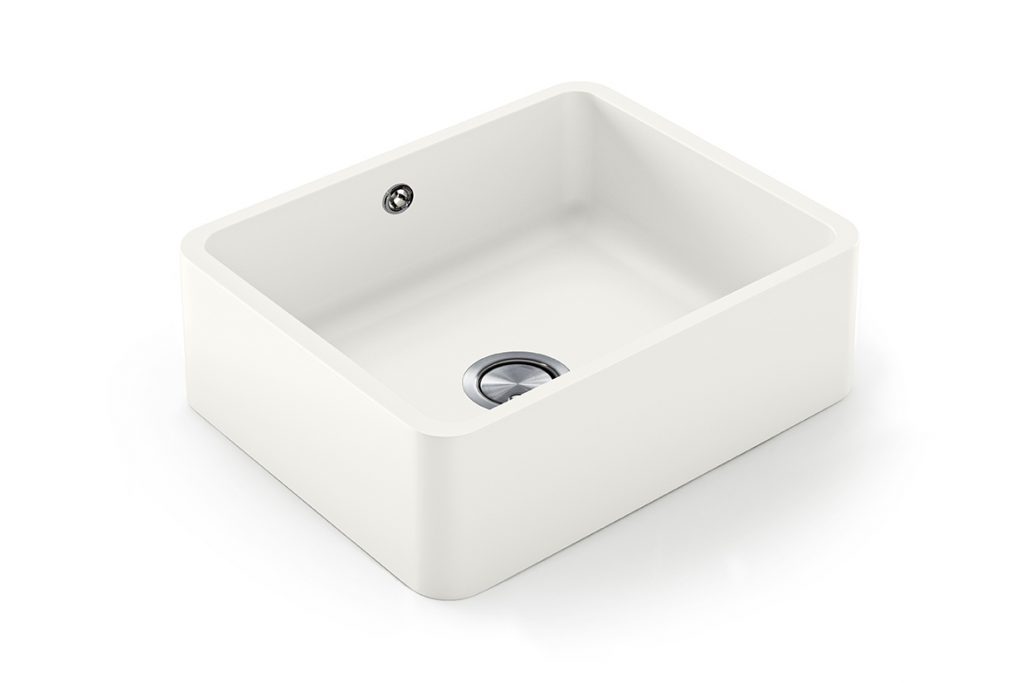 The fundamental requirements of a kitchen sink are the aesthetics and functionality; Integrity Q by SilestoneŽ is synonymous with both concepts and adds value to any kitchen design.
Source: Cosentino Group
Read more news related Silestone published at Infurma
Visit the SilestoneŽ website