The professional fair of Frankana-Freiko took place during two days (16th and 17th of November). Frankana-Freiko is one of the main European distributors of caravanning and outdoor. Crespo displayed its most significant novelties that improve and enlarge its offer every season.

Extra flat chair but padded, with the Air Deluxe Elegant fabric that combines three layers to meet an excellent breathability and ventilation.

Additionally it has a new finish that covers the tube completely providing more comfort and a more elegant appearance. All the comfort of an armchair in only 5cm.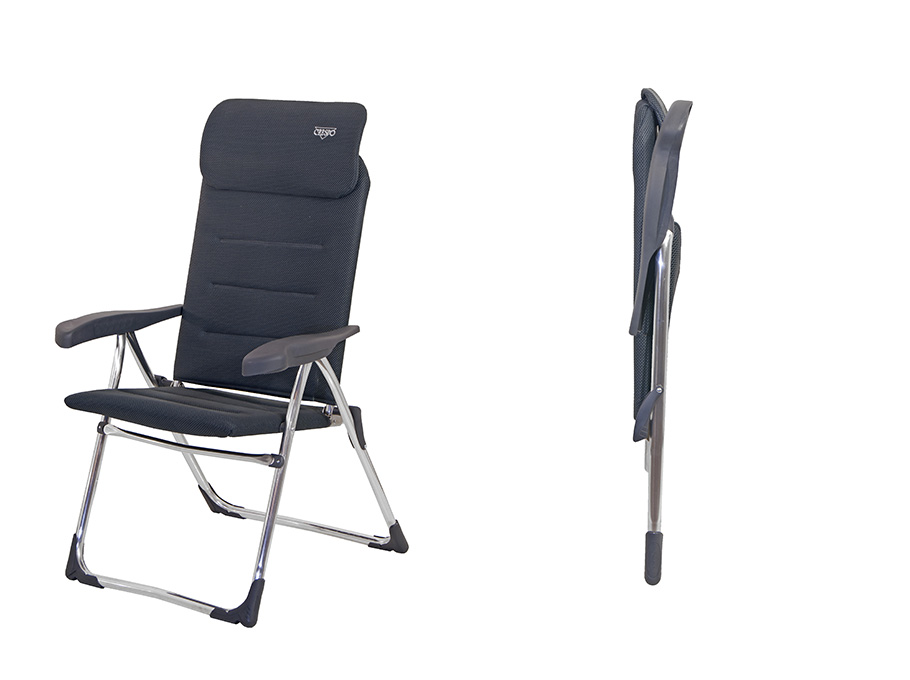 New table with slides, currently the best folding camping table in the market:
- High resistance profile.
- Instant blocking system. The fixing system slides through a guide, securing it with an eccentric cam.
- Legs with bigger diameter.
- Angular reinforcements on the corners.
- Super flat folding.
- Crespo lightness and durability

The event was hold in the new Freiko' warehouse, which was ready to host the fair and was recently inaugurated together with the new office building.

In spite of the bad weather, the fair gathered large public with both enthusiasm and hope about the new season, knowing that far from a passing fad... the caravanning sector in general and especially this one of the motorhomes is booming.

Source: Crespo

Read more news related Crespo published at Infurma

Read more news related Spoga+gafa published at Infurma

Visit the Crespo sheet at Infurma

Visit the Crespo website