Snoob and Nox ceiling lamps by Karman light up La Biglietteria. New Decò style restaurant and American bar in the Former Kursaal Theater in Bari (Apulia), a project by SMALL (Arch. AndreaPaone, Davide Ventrella).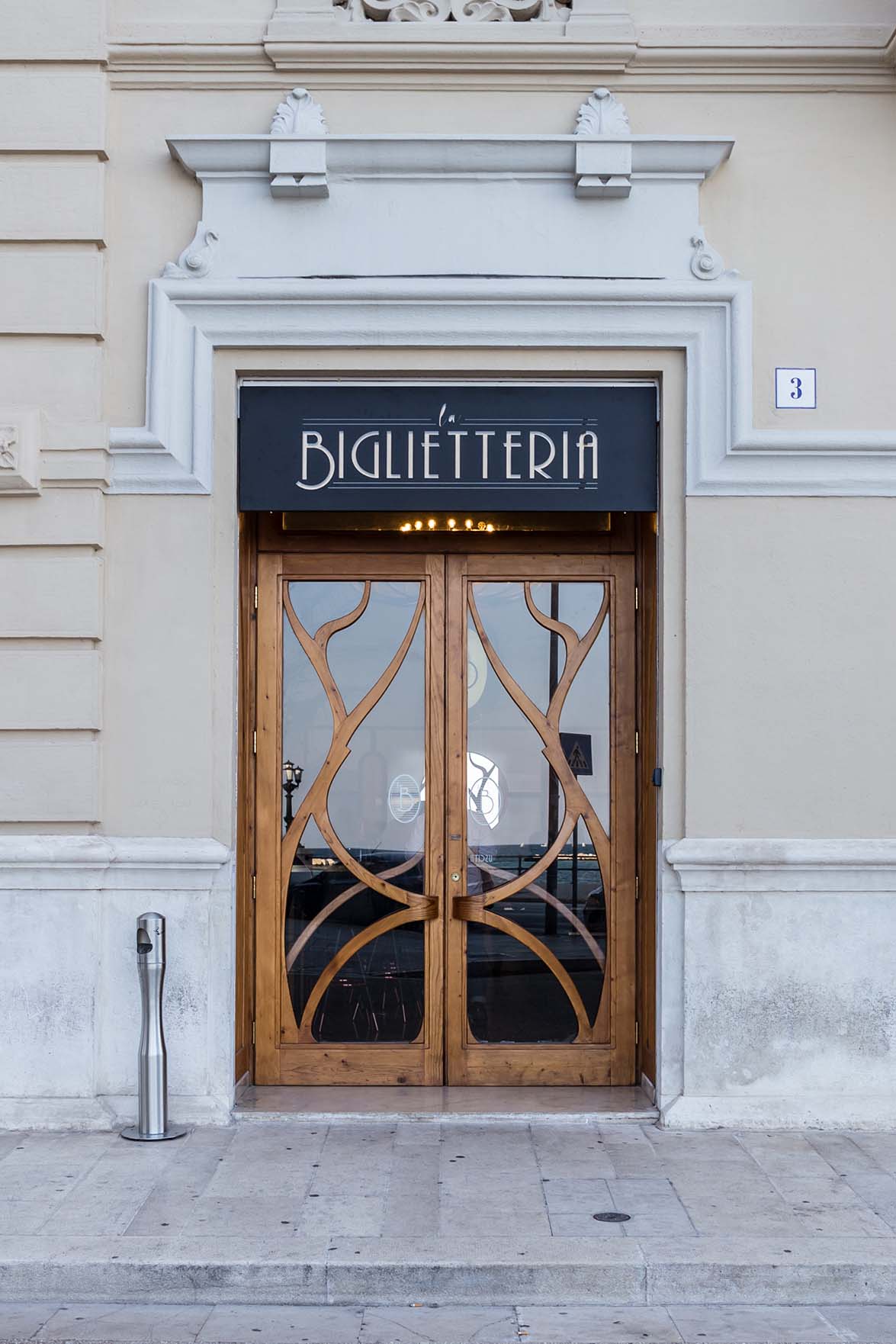 Newly opened inside the old ticket office and foyer of the historic Kursaal Theater on the Bari (Apulia) seafront, La Biglietteria is a 160 square meter restaurant and American bar. The interior design renovation project by SMALL selected the elegant black metal "Snoob" chandeliers and the "Nox" suspensions in amber glass by Karman.
Respecting the original late Art Nouveau style of the building, the Bari-based design studio SMALL - Soft Metropolitan Architecture & Landscape Lab - chose to revisit the New Déco style environments, enhancing what remained of the original structure. Such as the Bardiglio marble floor, the wood doors, the vaulted ceilings and the old theater box office with its original glass sign.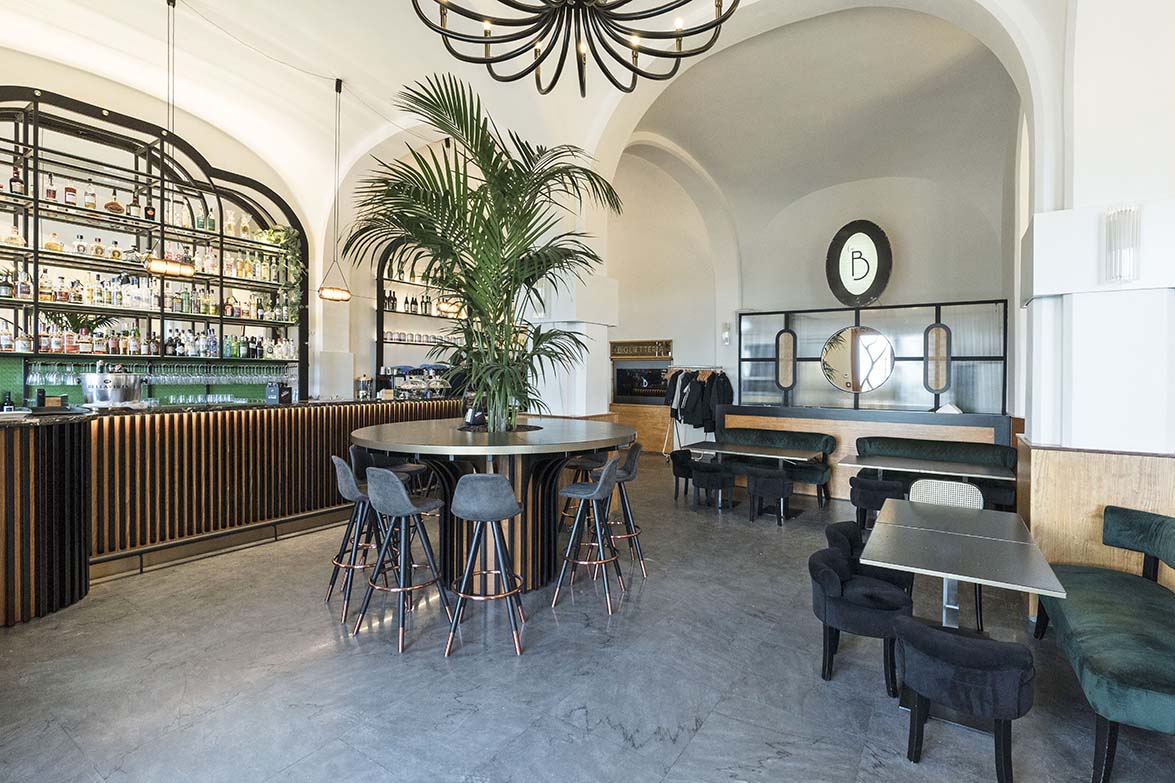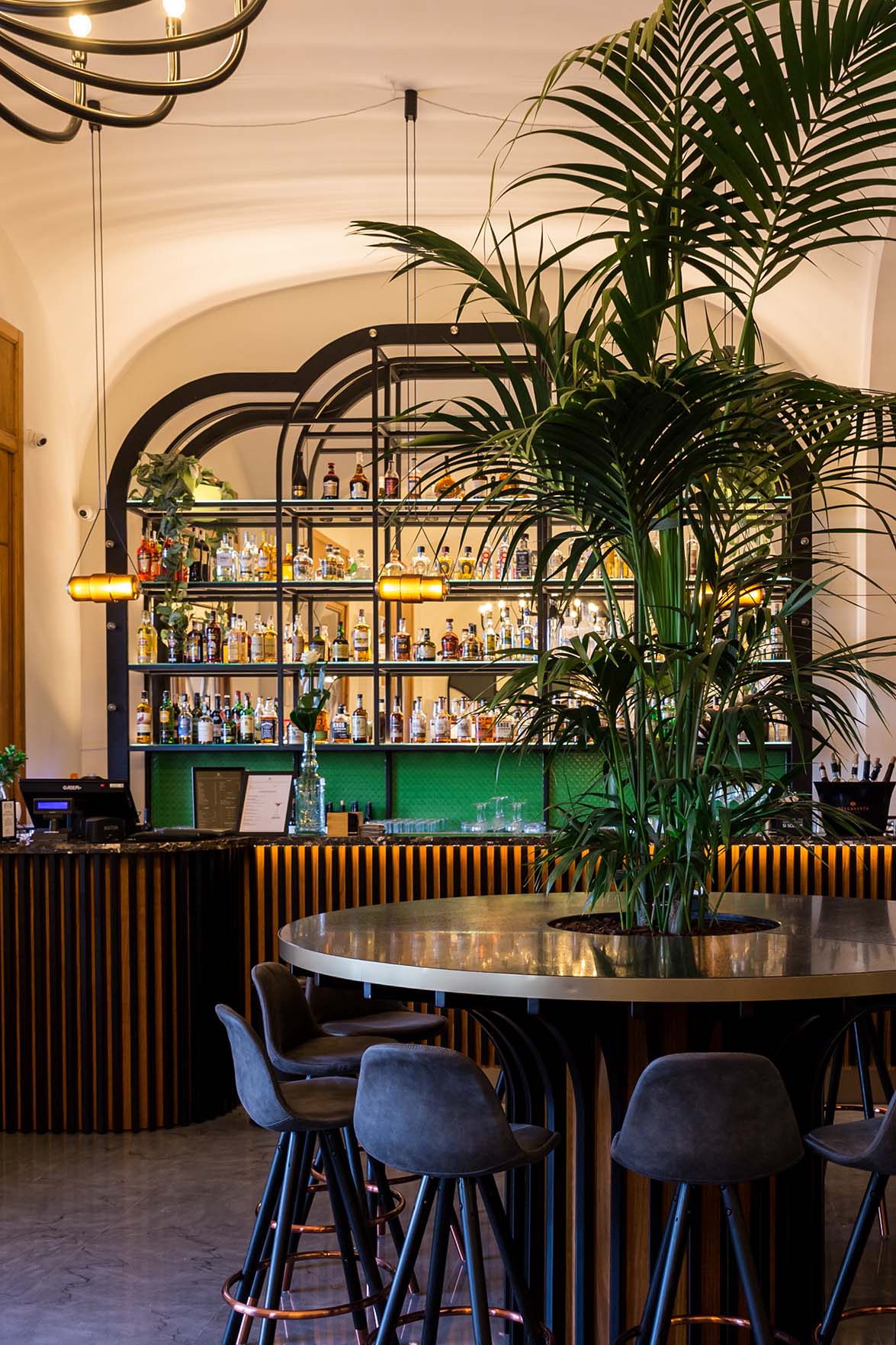 The declared inspiration to natural forms typical of the flapper aesthetic of America of the 20s pays homage to the rich past of the theater. The back wall of the restaurant area is characterized by decorations with broken arches that alternate mirrors, colored coverings and inserts with straw of Vienna, in a sober color palette.
Snoob lamp by Matteo Ugolini
In the restaurant hall the important 16-arm "Snoob" chandeliers in black lacquered aluminum, designed by Matteo Ugolini for Karman, recall the shapesof antique candelabra in a minimal key and take up, with their curves, the wide arches of the space and the circular shapes of the decorative elements.
Most of the furnishings have been custom made by local artisans. They use precious materials such as the marble tops of the tables fremed with brass edges, the benches and sofas in dark green velvet, the Viennese chairs with seats in acid green velvet.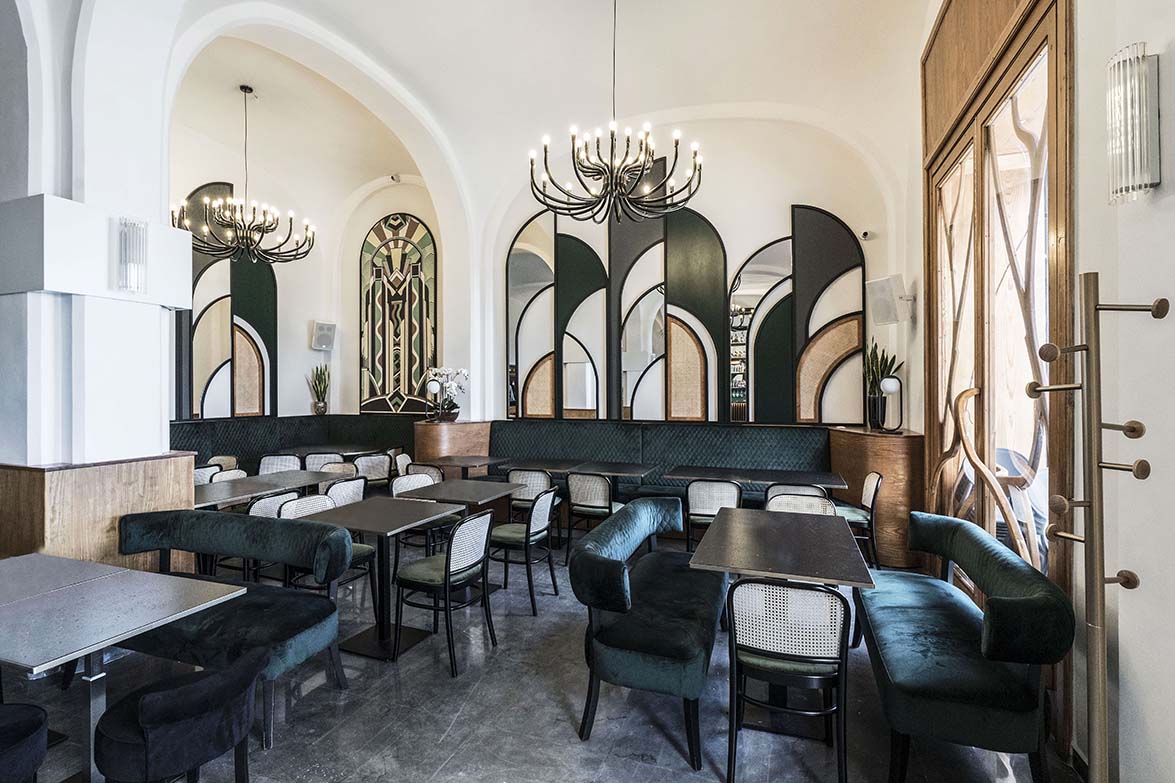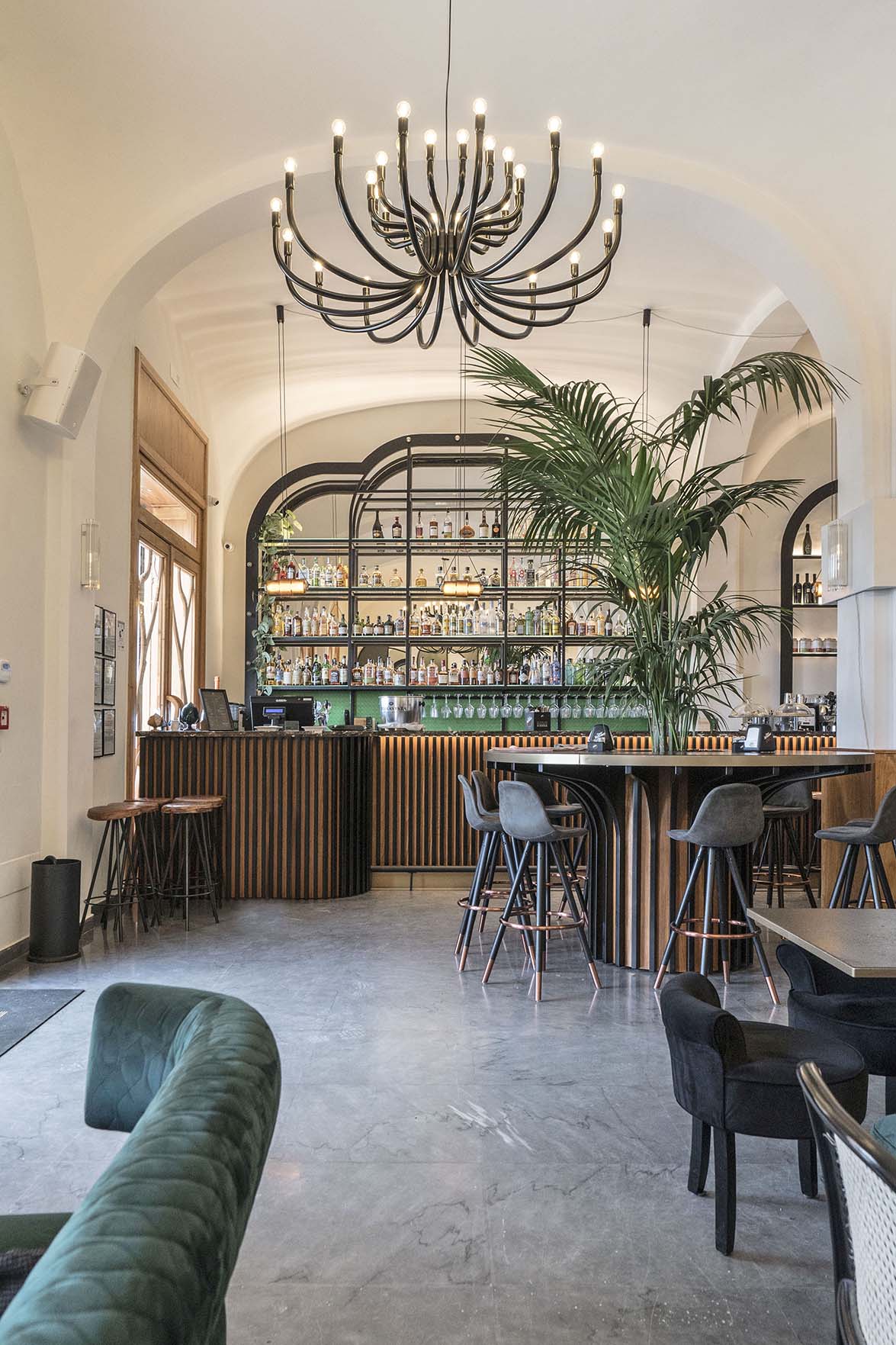 Nox lamp by Laura Alesi and Silvia Braconi
In the American bar area, a large three-lobed metal and glass bottle stands as a backdrop to the wooden front bar counter featuring a rod motif, on which four slended "Nox" amber-colored glass suspensions have been placed, designed by Laura Alesi and Silvia Braconi for Karman and marked by a striped pattern that recalls that of the counter below.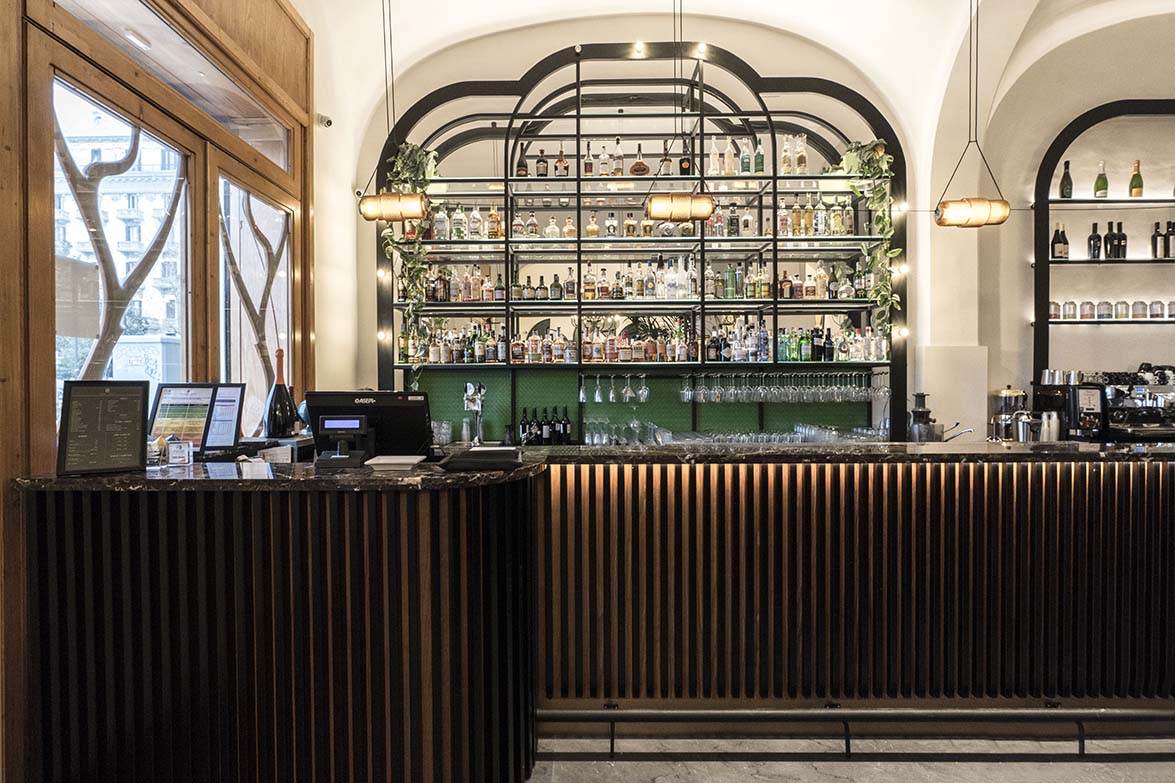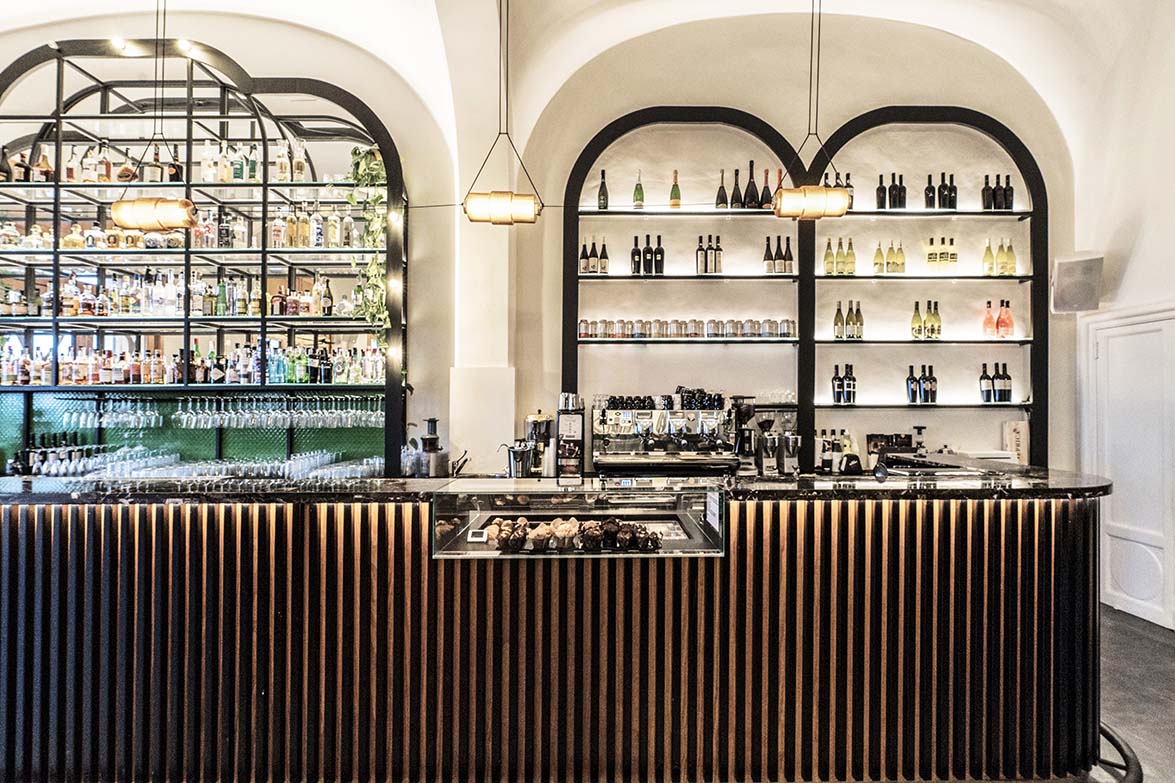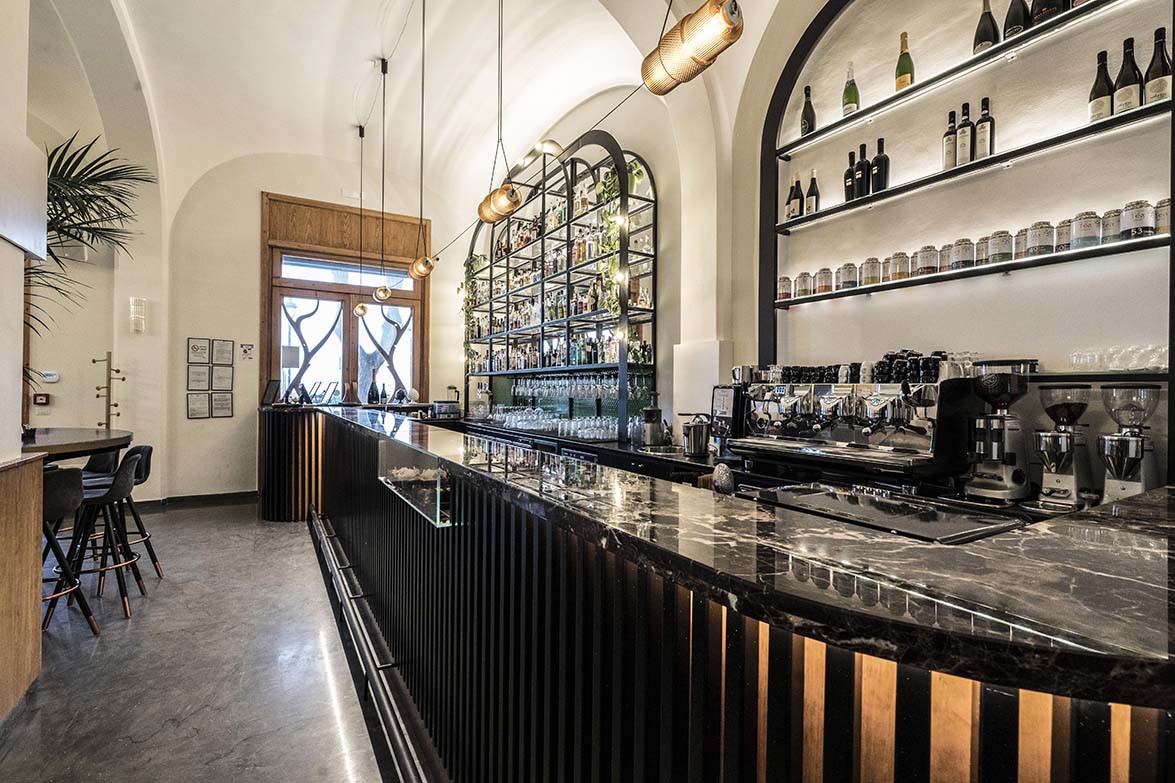 Source: Karman
Photography: Priscilla Tangari
Read more news related Karman published at Infurma
Visit the Karman website