Experts advise that home office furniture must meet the same health and safety requirements as in the office
"A workstation must be analysed as such and the long-term consequences it has on the health of its user must be studied", states Rosa Porcar, Innovation Director at the Valencian Institute of Biomechanics (IBV)

For health reasons, millions of people have had to work from home over the past few months. Now that many companies are planning their return to the office, remote working is increasingly being viewed as a complement to in-office working. It is thus important to fit out the home office with furniture that meets the stringent European Union quality requirements.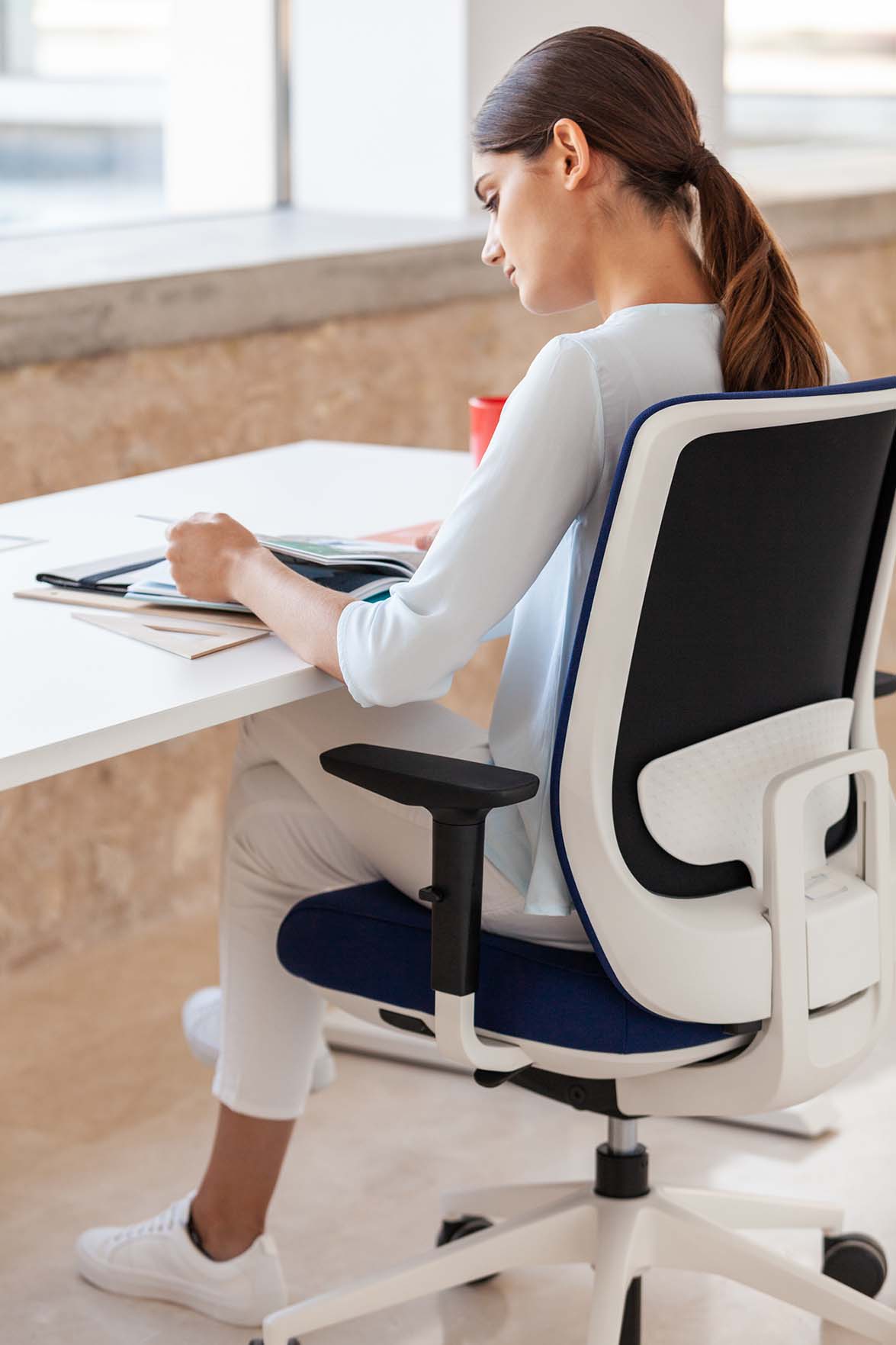 Actiu furniture complies with regulation UNE-EN 1335, for task seating, and UNE-EN 527, for office desking, the two standards for the office furniture sector in Europe. Other products in the firm's range of furniture solutions also comply with regulations such as UNE-EN 15372 and UNE-EN 16139.
"The home office is here to stay and, as a regular workspace, it has to comply with all health and safety requirements and implications. Its long-term consequences for worker health should be clear, based on what we do and what furniture we are working with", argues Rosa Porcar, Innovation Director at the Valencian Institute of Biomechanics (IBV).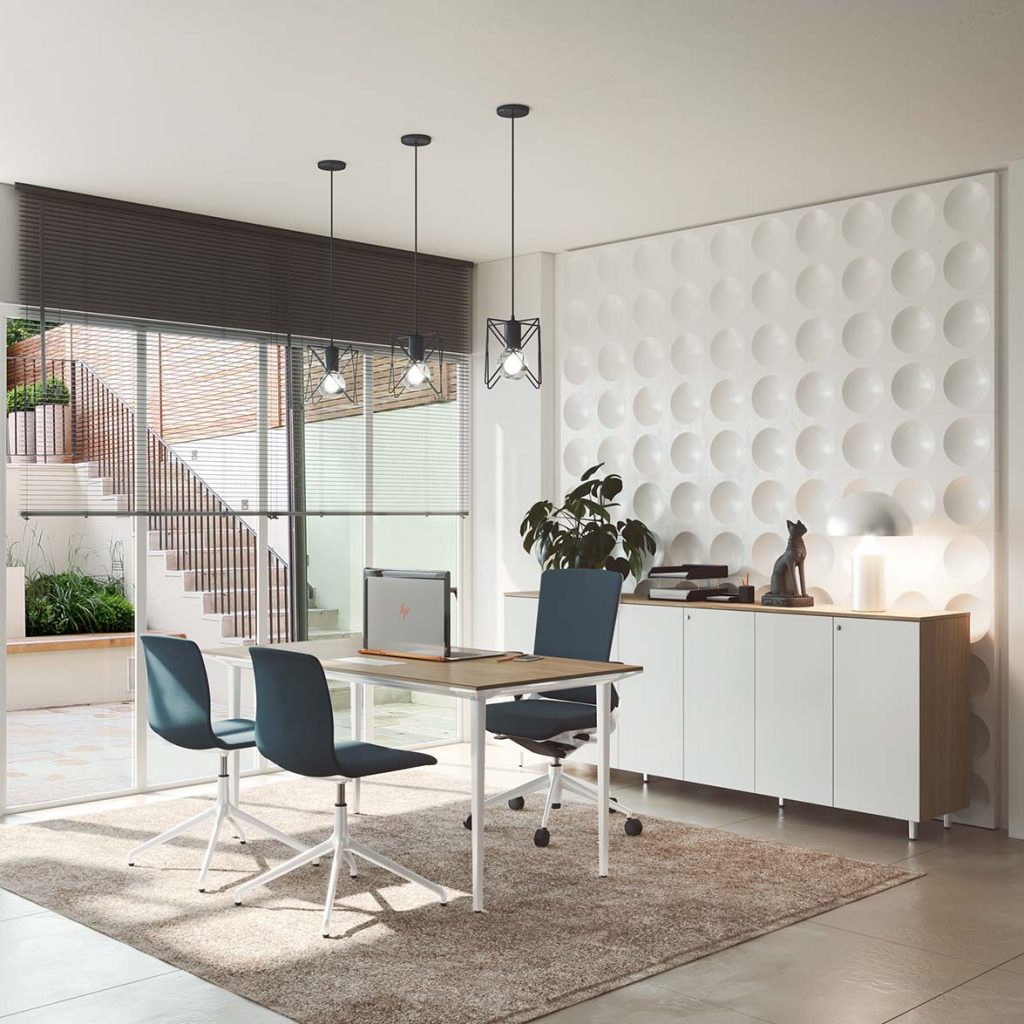 The key issue when setting up a home office is the selection of chairs and desks, but other factors such as lighting, ventilation, ambient conditions, active breaks and task switching should also be considered.
"If we don't take this approach, it will lead to mental and physical strain. And nobody, not employees, not companies, and not society, wants that. We all lose. A workstation must be considered as such, regardless of whether it's at home or in an office. It affects the productivity and health of both the individual and wider society", says Porcar.
Regulations UNE-EN 1335 and UNE-EN 527 establish clear criteria regarding measurements and safety, strength, and durability requirements for chairs and desks. They must be sufficiently adjustable to cater for the wide range of body types, impact resistant, and able to withstand heavy use over long periods. It is also crucial that they do not have any sharp edges or corners and that they are sufficiently stable so as to not tip over.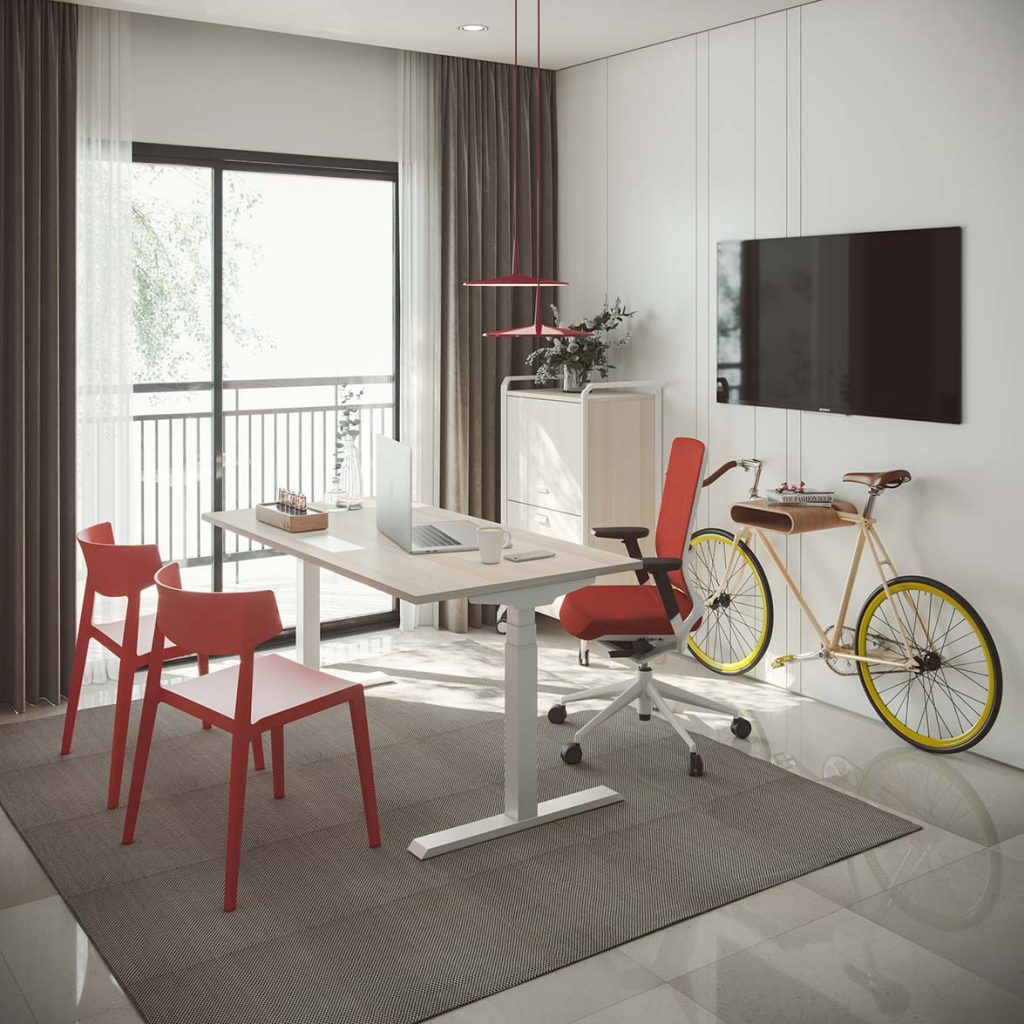 "The main difference between choosing a chair for the office or the home is that, in workspaces, the company selects a range of chairs that must be able to adapt to people of different height, weight and characteristics. For home offices, it might just be one or two people who use the chair, so it must be suitable for very specific users", explains Rosa Porcar.
To ensure the comfort and health of workers, it is also important that these products use sustainable materials and are safe for the health of users. For this reason, ACTIU manufactures its products with formaldehyde-free melamine that complies with strict market measures, such as those of the US and Germany.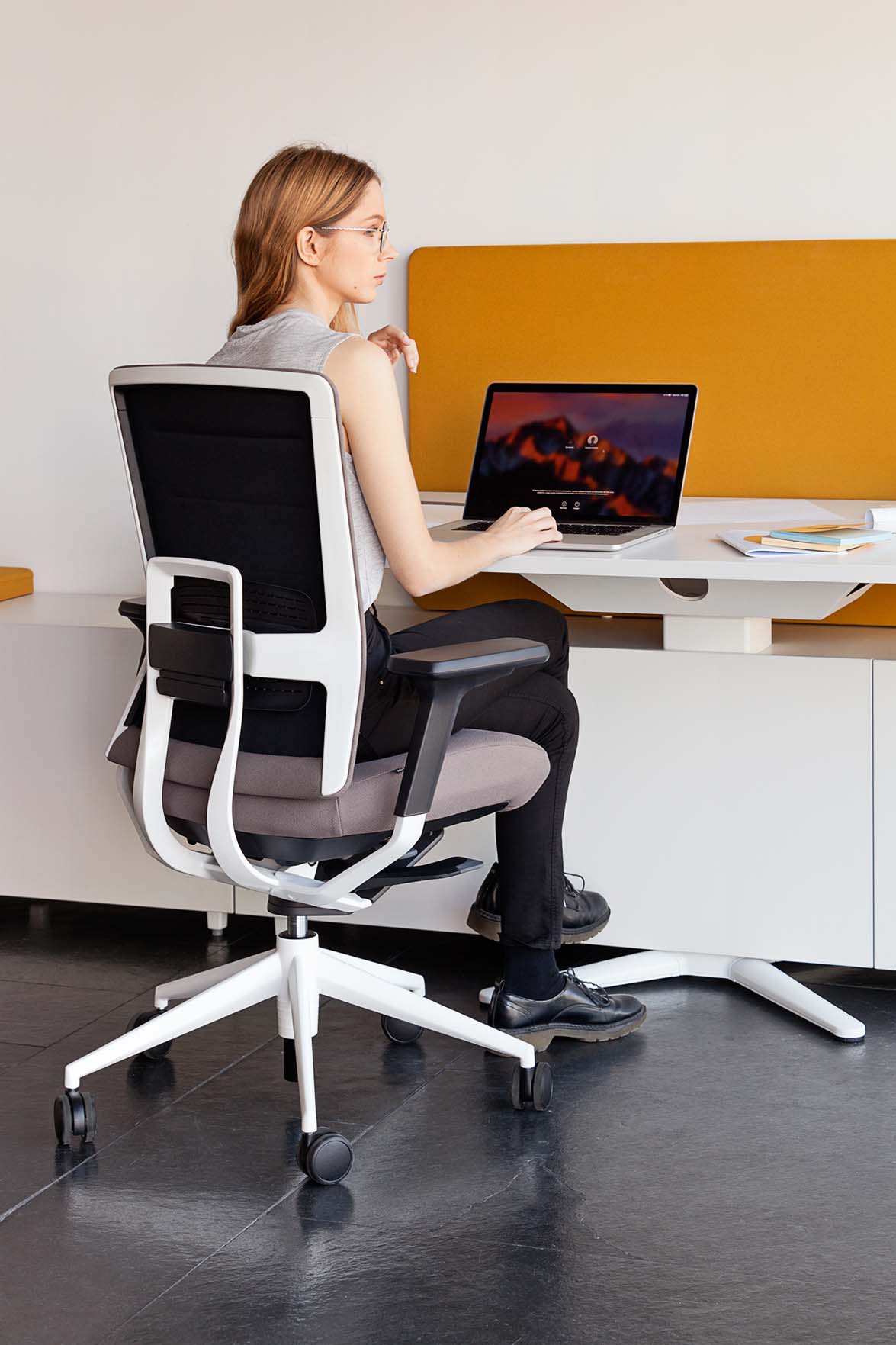 The same at home as in the office
If a company's employees are remote working, the same health and safety regulations should apply. This is a fundamental aspect of every worker's employment contract.
In Spain, the campaign to promote and support the improvement of health and safety conditions is led by the National Institute for Health and Safety at Work, which is an agency of the Ministry of Labour and Social Economy. This is the leading body in the regulation of remote working from a prevention standpoint. This is a change in the way of working for companies and, therefore, all stakeholders will need to participate in this transition: specialists, unions, occupational risk prevention technicians, and business leaders.
Soledat Berbegal, Director and Brand Reputation Manager at Actiu, says: "We've been sent home to work. It was inevitable given the situation, but we must now think about employee health. Millions of Spaniards are working from home and most of them do not have an appropriate space. Moreover, their work tools like desks and chairs are not always designed for the intensive working days they are putting in at home. We believe the right home office furniture is needed to prevent future health issues for people".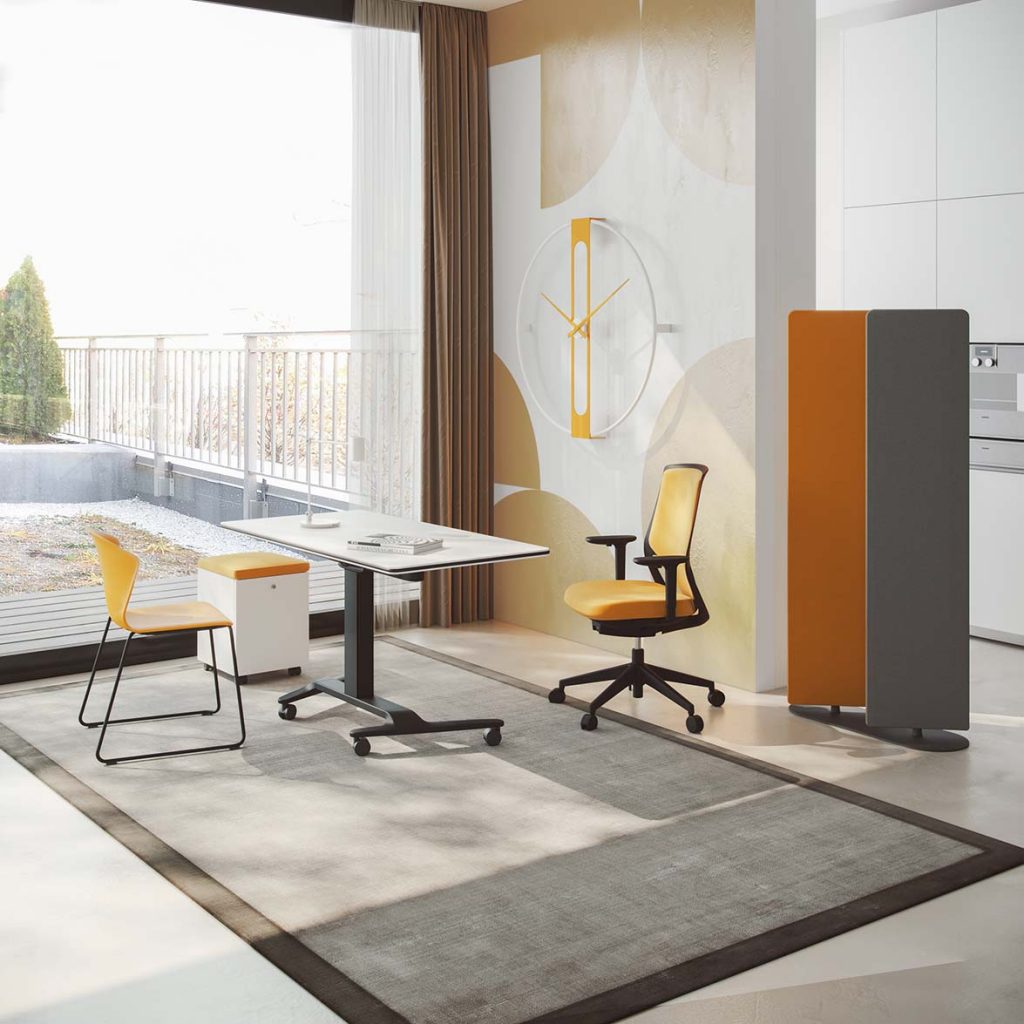 Comfortable and ergonomic models
The expert Rosa Porcar reminds us of the importance of choosing the right task seating: "Just because a chair is adjustable does not necessarily mean it will be comfortable or ergonomic. It has to be well designed".
This is why it is so important to choose an ergonomic model that supports the body's movement and is suitable for every person and every task. The TNK Flex model from Actiu stands apart for its ergonomics and excellent back and posture support. Stay and Trim, as well as other task seating solutions from the firm, also provides comfort and different features for the working day.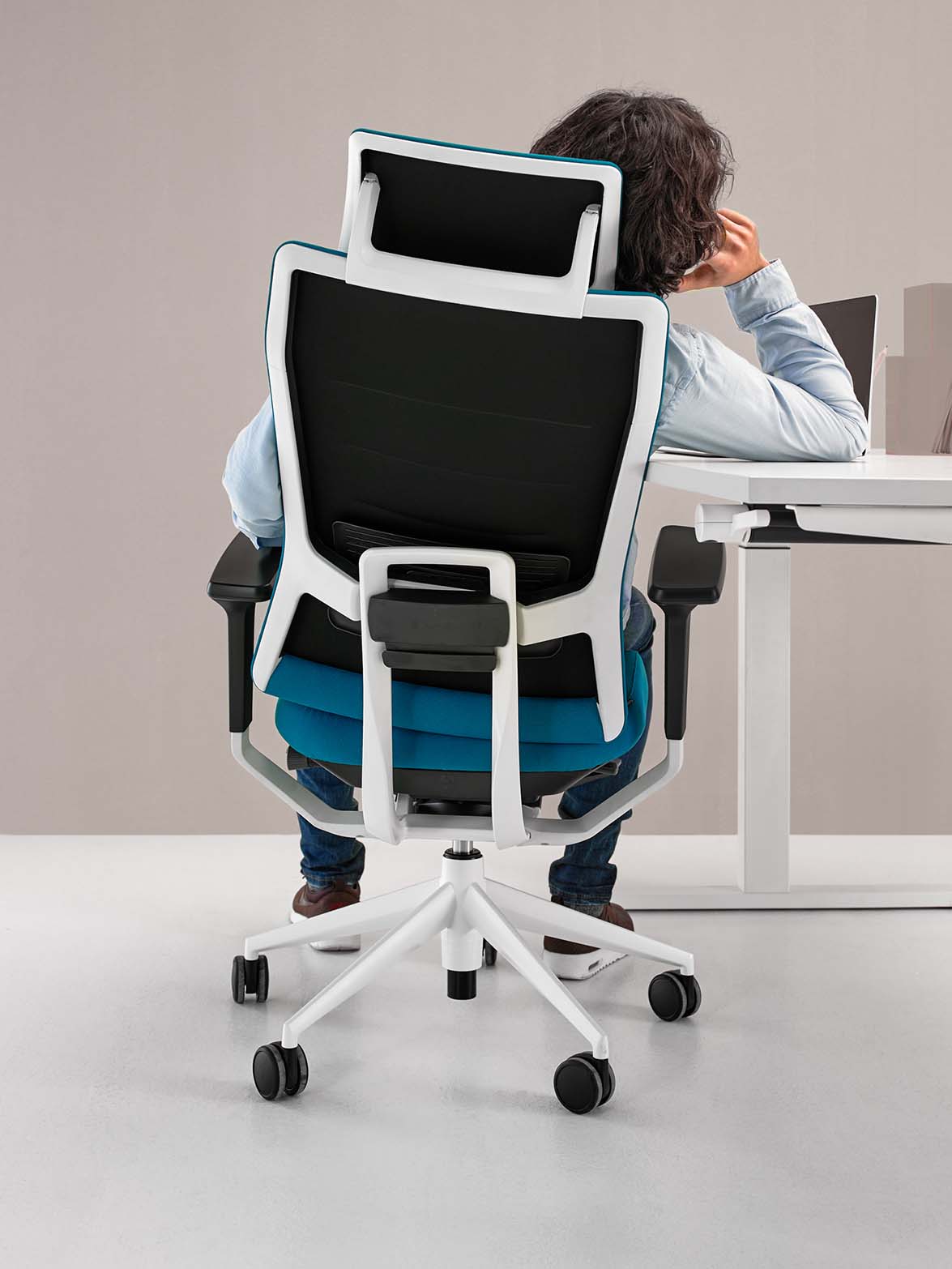 Just as important as ergonomic chairs are height-adjustable desks that can be adapted to the movement of the body and each specific task. Height-adjustable models such as Mobility and Talent are the best choices for an efficient, comfortable and safe home office.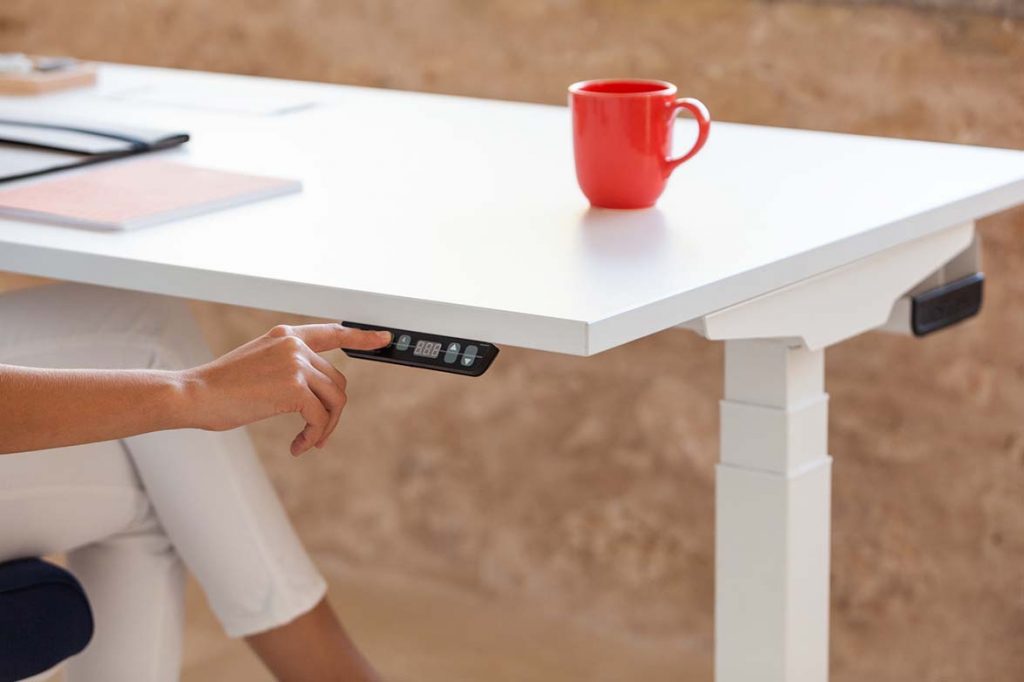 Source: Actiu
Read more news related Actiu published at Infurma
Visit the Actiu website
Visit the Actiu sheet at Infurma