The Shanghai Furniture Fair concludes its 2020 edition with high marks, good business climate and strong commercial ties

On September 12, 2020, the 26th China International Furniture Expo (Furniture China) successfully concluded at Shanghai New International Expo Centre (SNIEC). While the concurrently held project, Maison Shanghai 2020, also ended the day before (September 11) at Shanghai World Expo Exhibition and Convention Centre (SWEECC).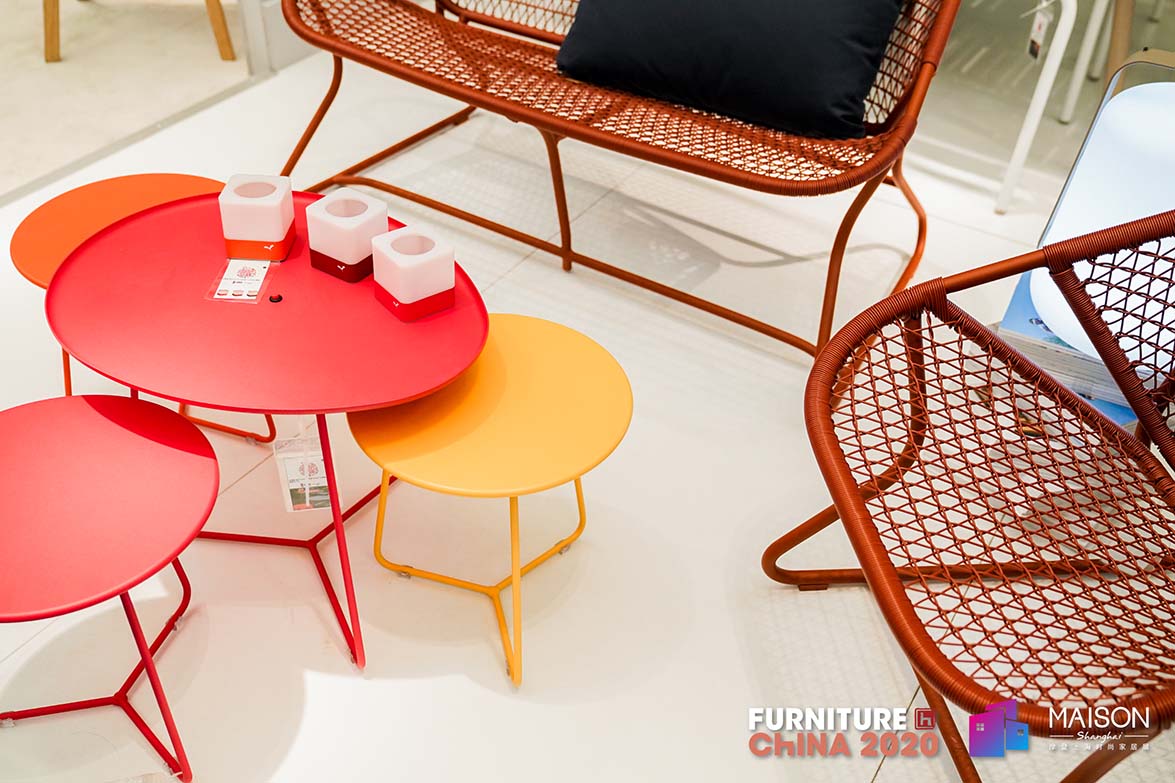 Fermob
In the 5 days, both shows released the vitality and essence of Chinese furniture and original design and displayed future industry insights and industry trends. This September, the professional buyers and visitors from all over the world shared a high-standard, high-quality, high-value furniture and home design event again.
According to the latest statistics, SNIEC received a total of 124,953 visits, while SWEECC had 38,011 visits, exceeding expectation; the net number of domestic visitors was 111,511, an increase of 4.8% over 2019.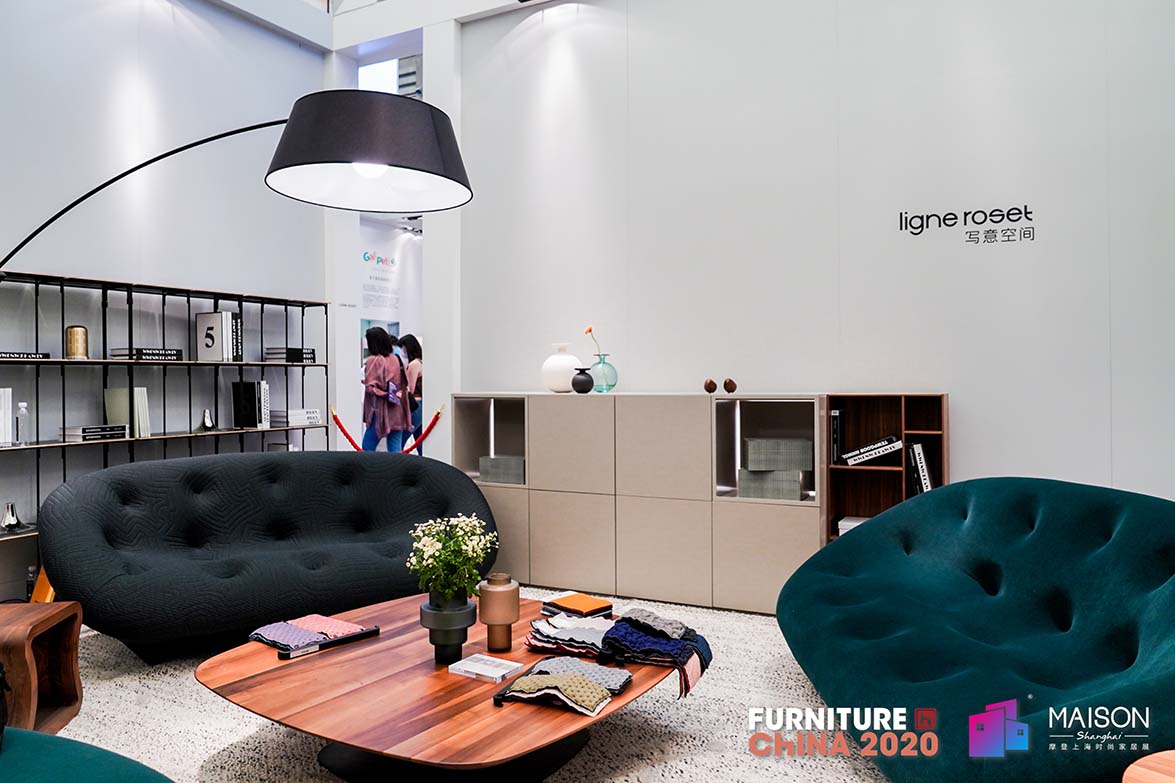 Ligne Roset
With the COVID epidemic, overseas visitors of Furniture China 2020 and its online version, Digital Trade Show (DTS), reached 11,268 which are from 136 countries and regions, with:
9,446 people registered and subscribed for DTS
over 386,000 visits of dts.furniture-china.cn
Among these, Asia accounted for 49.25%, the Americas 20.84%, Europe 14.79%, Africa 12.36%, Oceania 2.33%, and others 0.43%.
In the face of difficulties in entering the country, there were 1,822 visitors attended onsite, and they can be described as "hardcore fans" of both Furniture China and Maison Shanghai.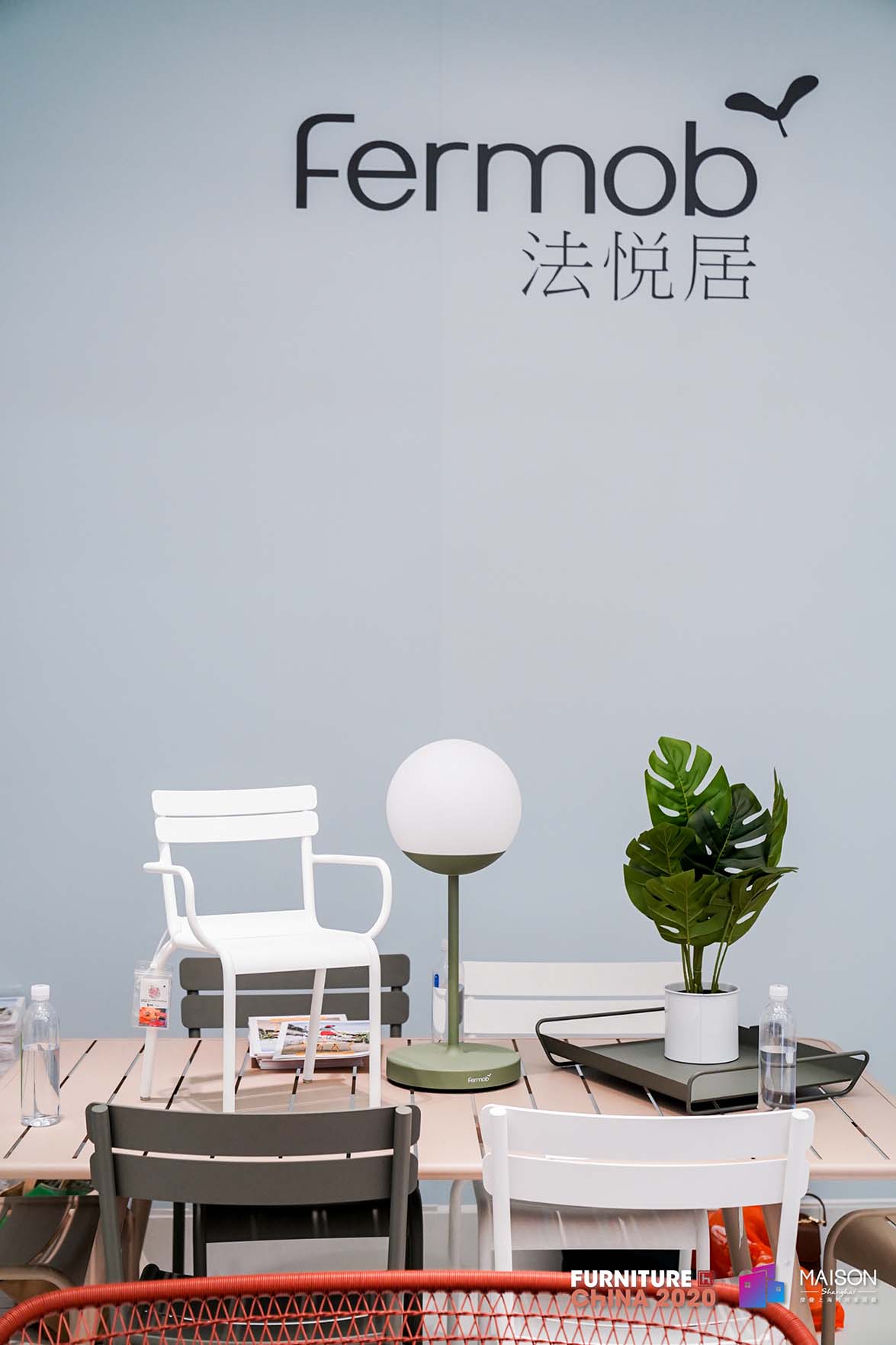 Fermob
This year, although the exhibition area of Furniture China had a slight decrease, the popularity of the design hall was not diminished at all, with the show up of many old friends, such as Dickson, A-Zenith, EXPOCASA, Moqi and COMO etc.
The reason why Furniture China is refreshing every year is not only the fact that mature brands have been racing to release new designs, new crafts, and new ideas in the past year, but also because of the continuous influx of young brands. Lepōs (2020), Qinhang (2019) and UFOU (2018), made an appearance again after a year, bringing "the intimate resonance of people, furniture and space in the post-epidemic era", which was full of exploratory and interesting elements.
Despite facing the restriction of the epidemic, many international brands overcame various difficulties and arrived as promised. Six French brands that have been rooted in China for a long time made their appearances; Ligne Roset, Sifas, Gami, Galipette, Temahome, and Fermob were all in the C area. There were also brands from the Netherlands, the United States, and Australia such as Asiades, Maria Yee, and Boori.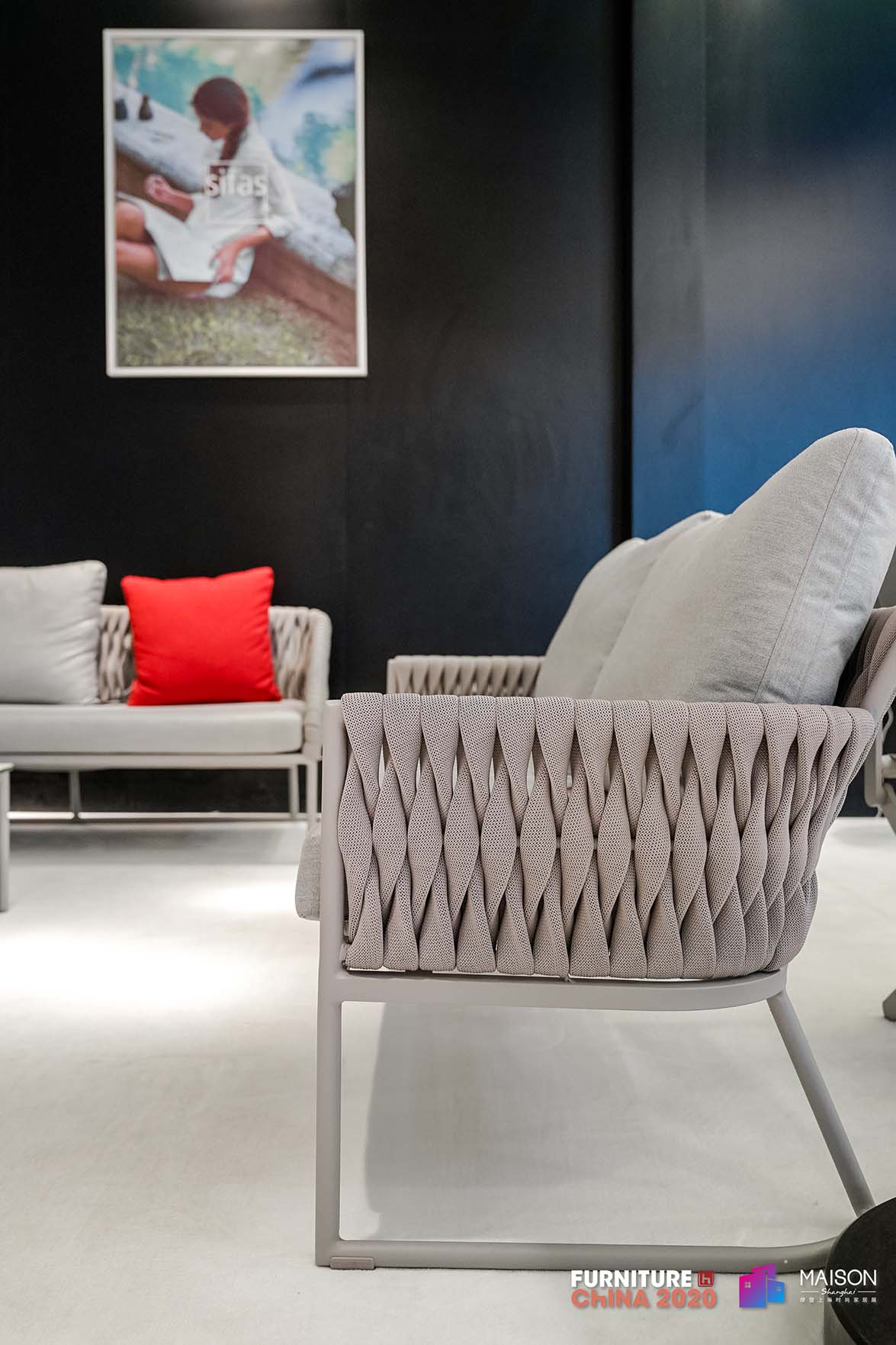 Sifas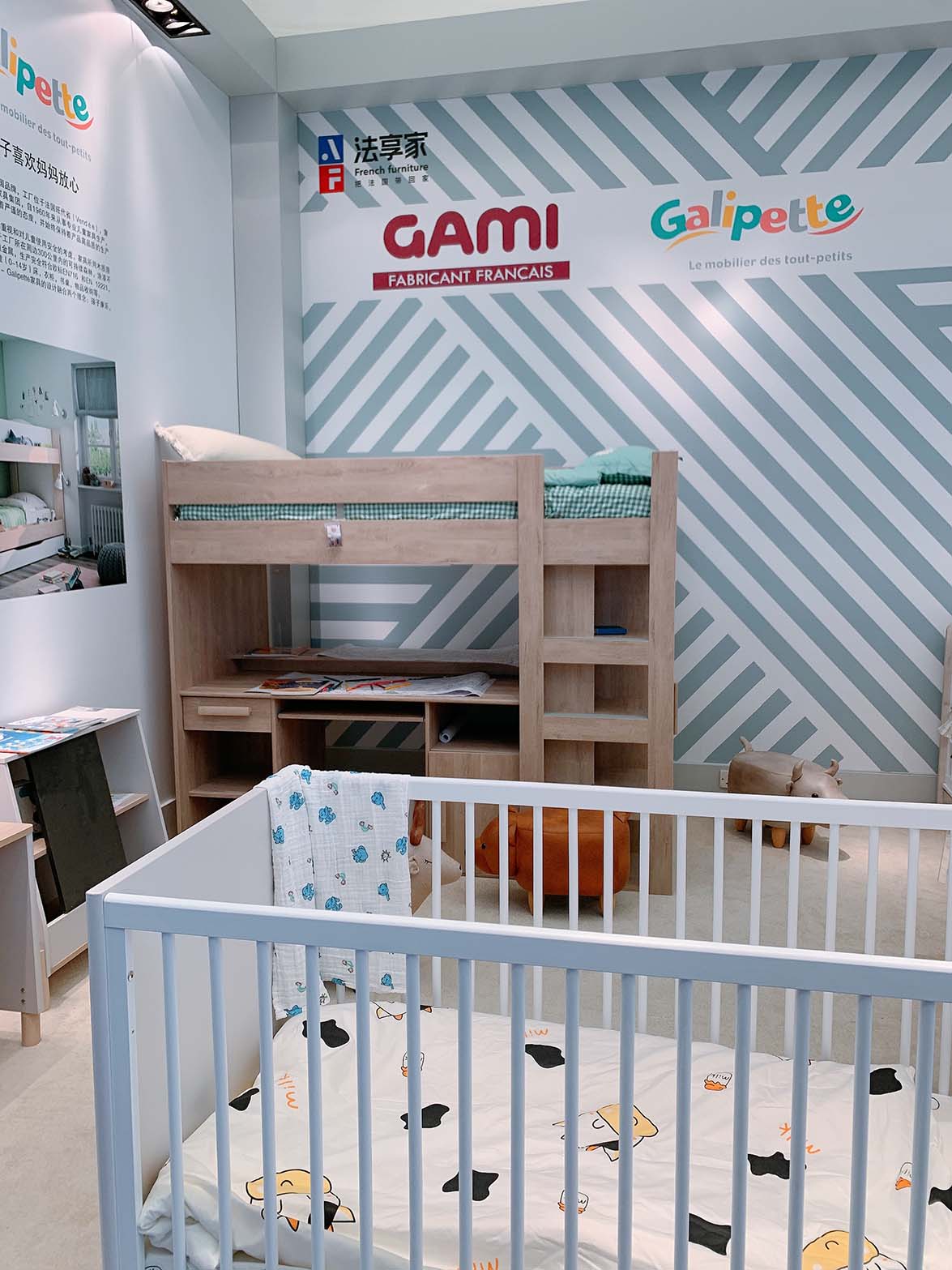 Gami + Galipette
FMC China 2020
This year, FMC China formed a more systematic booth setting, laying out the furniture industry with industrial advantages, focusing on new materials and new accessories, and building strong sections including materials boutiques, furniture leather pavilions, furniture hardware pavilions, surface furnishing and chemical pavilions, latex home furnishing and materials pavilions, and soft fabric art pavilions, promoting the refined development of the industry and accelerating China's furniture industry towards high-end manufacturing 4.0.
Maison Shanghái 2020
Maison Shanghai 2020 was held concurrently at SWEECC with more than 300 exhibitors jointly created magnificent trendy homes and creative life scenarios, and more than 10 colorful design events left the audience wanting more. The four-day exhibition received a total of 38,011 visitors. The expo fully lived up to its reputation as "Shanghai's premier lifestyle exhibition".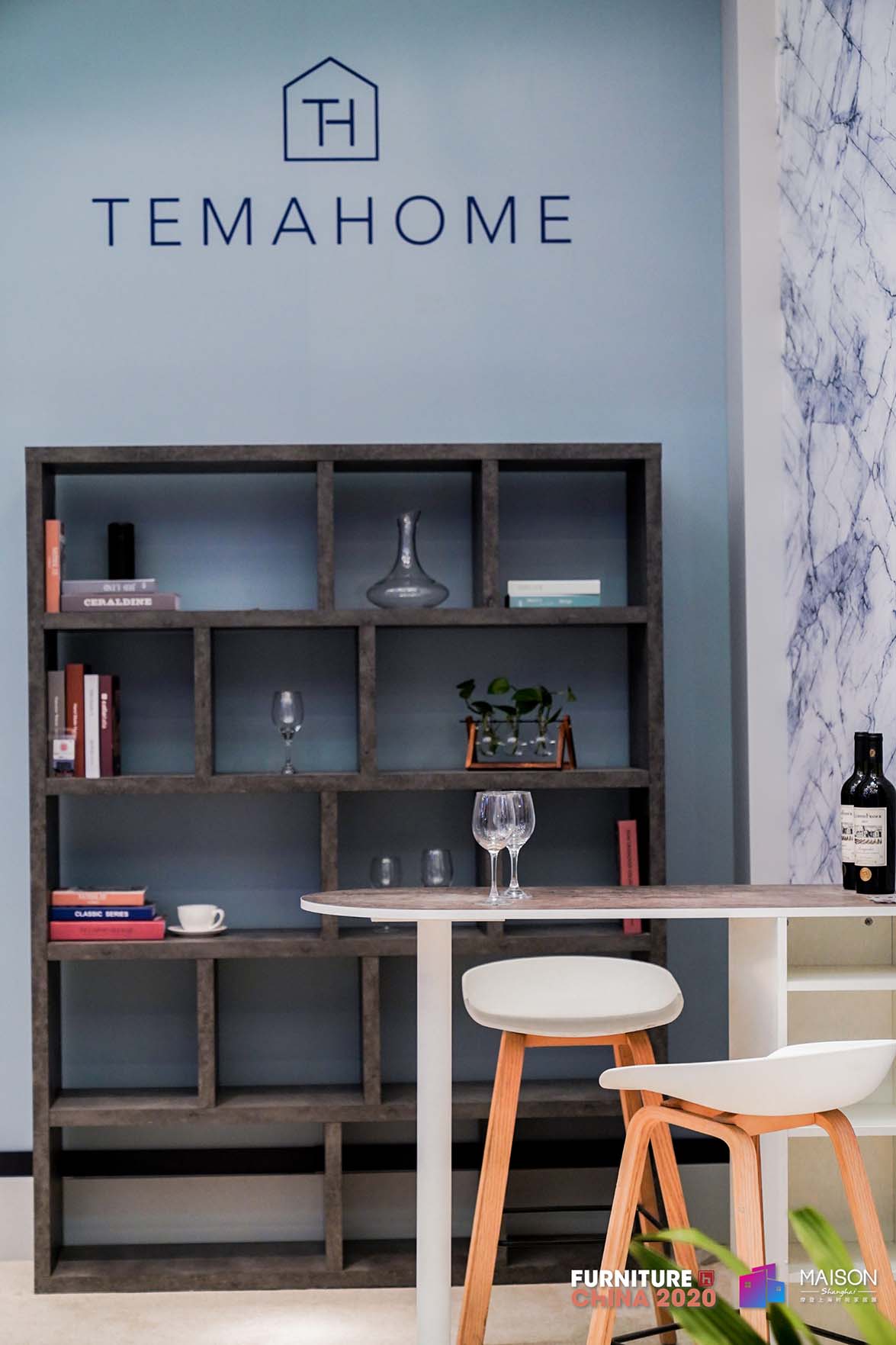 TemaHome
Furniture China 2021 will take place from 7-11 September 2021 at both SNIEC (Shanghai New International Expo Center) and SWEECC (Shanghai World Expo Exhibition and Convention Center).
Source: Furniture China
Top image: Ligne Roset
Read more news related Furniture China published at Infurma
Visit the «Fairs & Events» Calendar at Infurma