For the followers of "Sex and the city", Perry street is special as this is where Carrie Bradshow used to live. The apartment has that village bohemian flavour, full of light and colors, where STUA's designs fit perfectly: The Nube armchair, Eclipse tables and Onda stool merges in this contemporary space.
In this beautiful street is where Michael Sainato head of Marketing of Design Within Reach, and Iris Iris In't Hout originally from Holland have found their New York space. All the apartment has windows to the street, that is what it is so full of light and energy.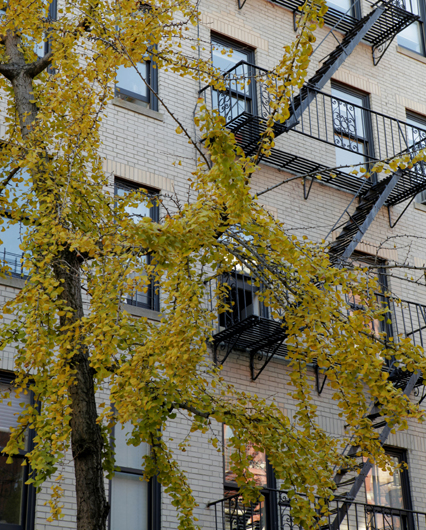 The living room has Nube armchair inleather, next to white Eclipse nesting tables. The kitchen has a Zero table and one small Onda stool.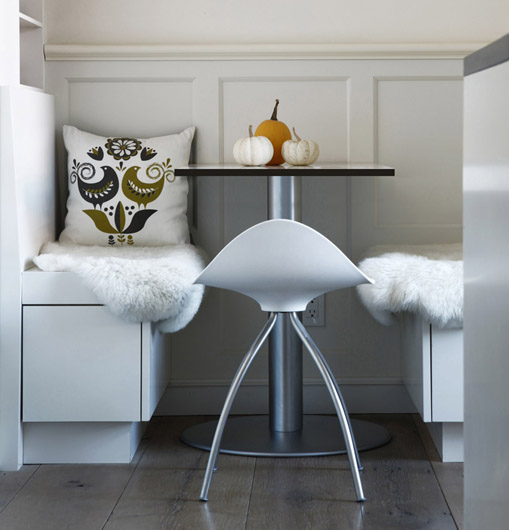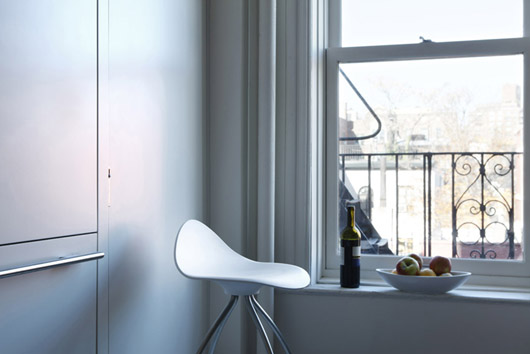 References of owners:
Iris works as stylist: www.bigtreedesign.com
Michael is the head of Marketing at Design Within Reach: www.dwr.com
Information provided by STUA