Stone Designs rekindles the El Parador restaurant at the Sheraton La Caleta Hotel based in values and not in trends
Stone Designs studio presents us a new interior design project carried out in the El Parador restaurant at the Sheraton La Caleta Hotel, located in Tenerife island. So, they explain us the development,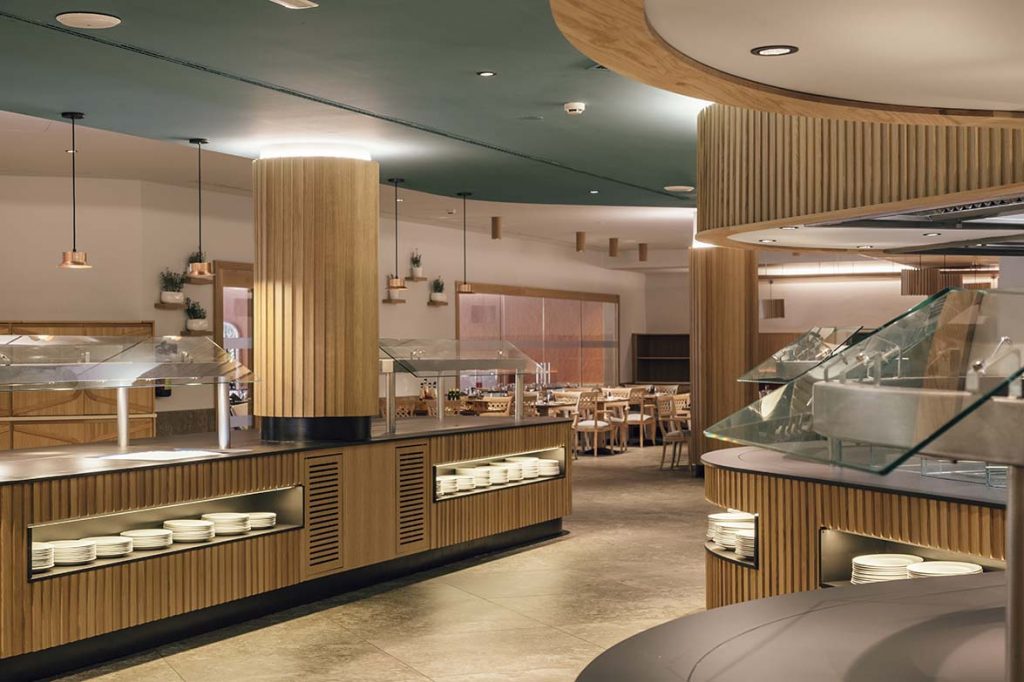 Our wish for the new interiors of El Parador restaurant, at the Sheraton la Caleta Hotel in Tenerife, was that it recovered the dialog that should have never been lost with the building where it is located.
Melvin Villarroel's architecture is characterized by its strong Latin American personality. Its organic shapes, its color palette and its textures speak about a style that was born in the ancient Spanish colonies in South America. The organic shapes of the Sheraton hotel, the quality of its finishes and its undeniable link to the sur­rounding nature, make from it an icon of the hospitality offer in the island.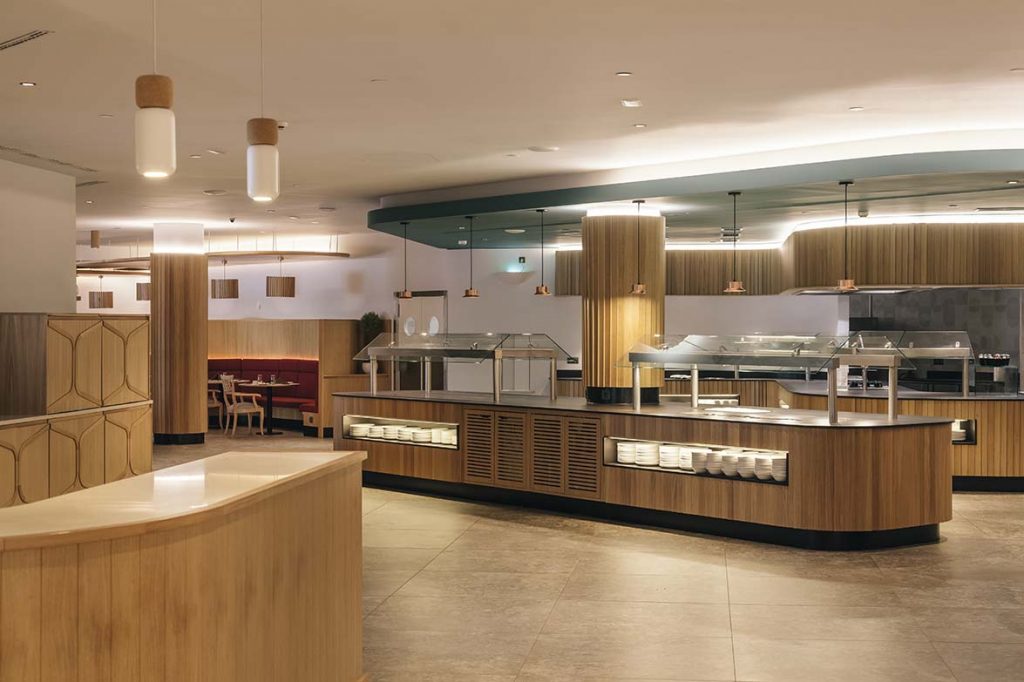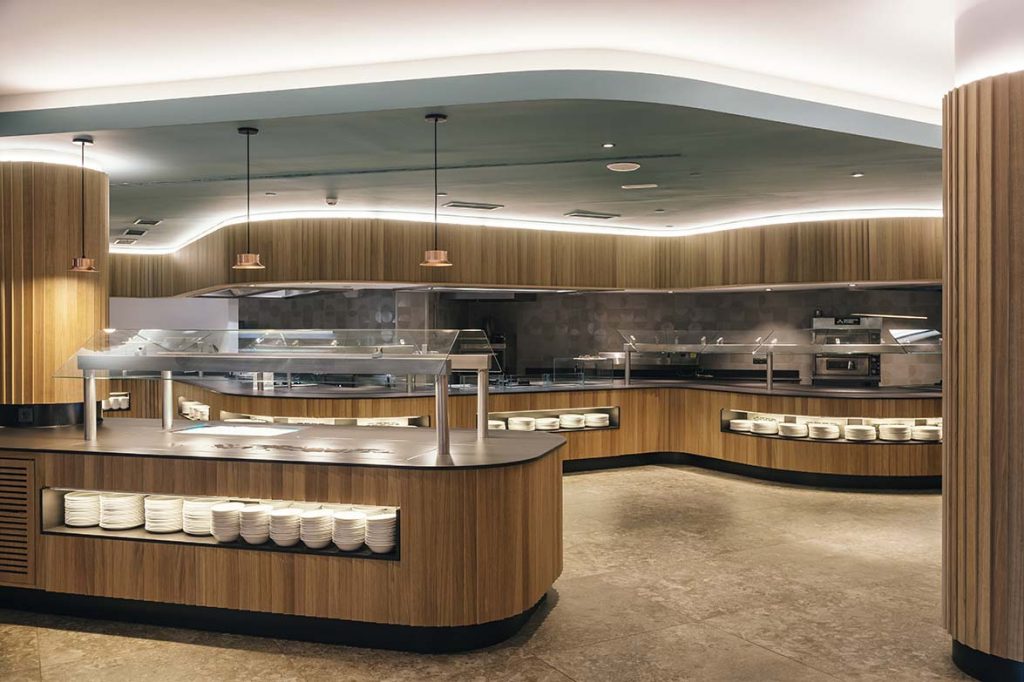 Due to its marked architecture, we have focused our concept in res­toring the dialog that should have always existed between the building and the interior of the hotel. In this line, we have a very clear concept which to sum up, is to make from the Sheraton part of the island, and at the same time, to integrate the restaurant into the complex.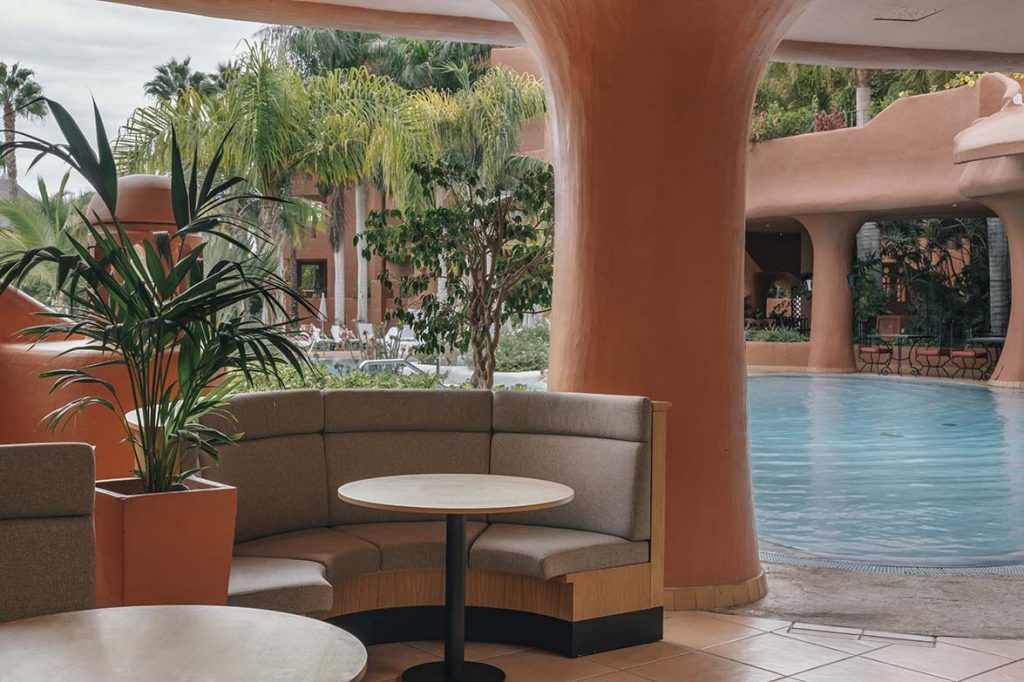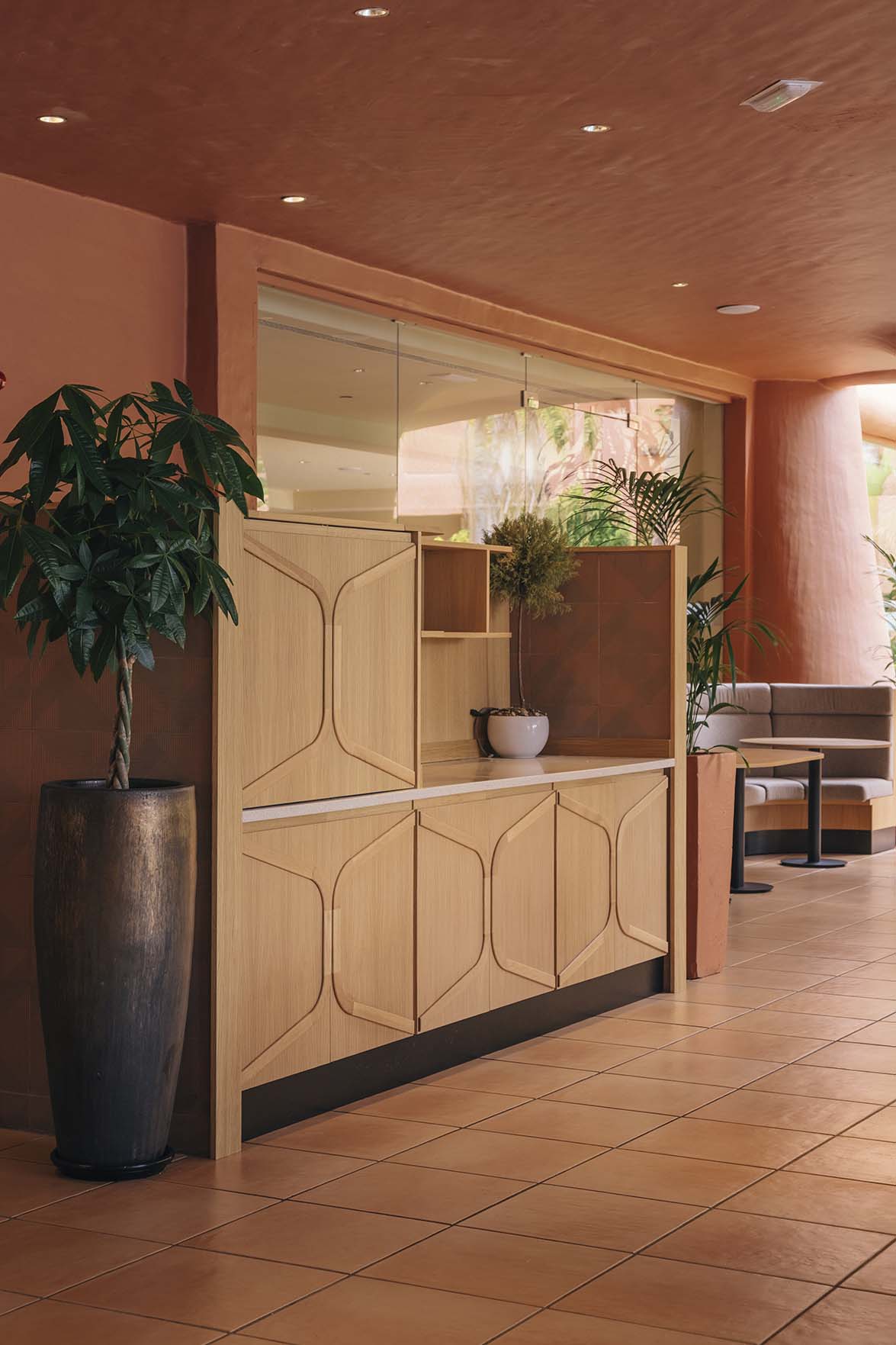 This way, we will achieve that every thing coexists in a space full of harmony and coherence and that the Sheraton hotel gets a very strong identity.
This concept will add a huge dose of spatial and esthetic coheren­ce, allowing us to create a style that won't go out of fashion be­cause it is based in values and not in trends, in service and not in esthetics. In the end, it is a reflection of resources optimization and creative coherence with the environment.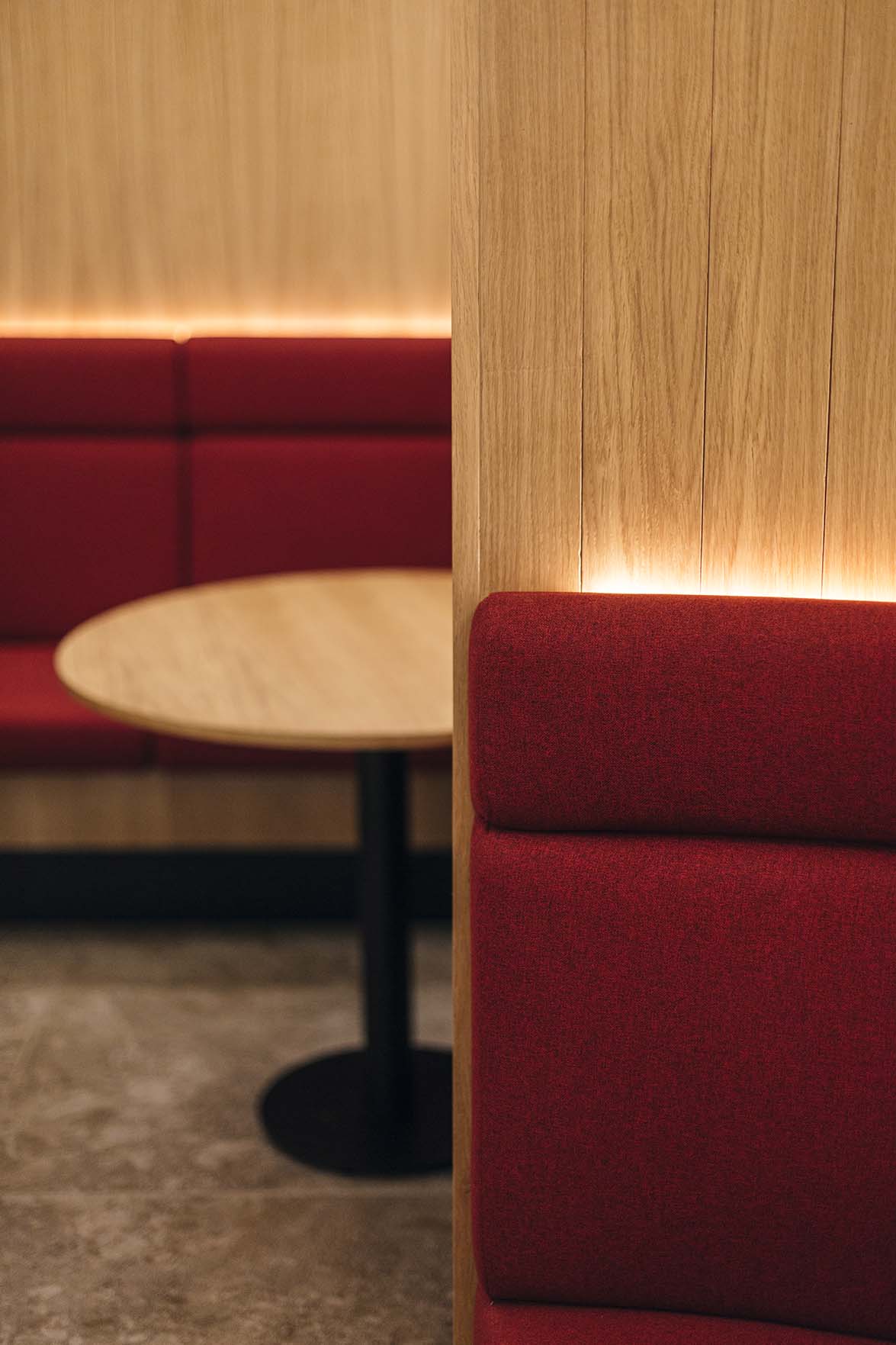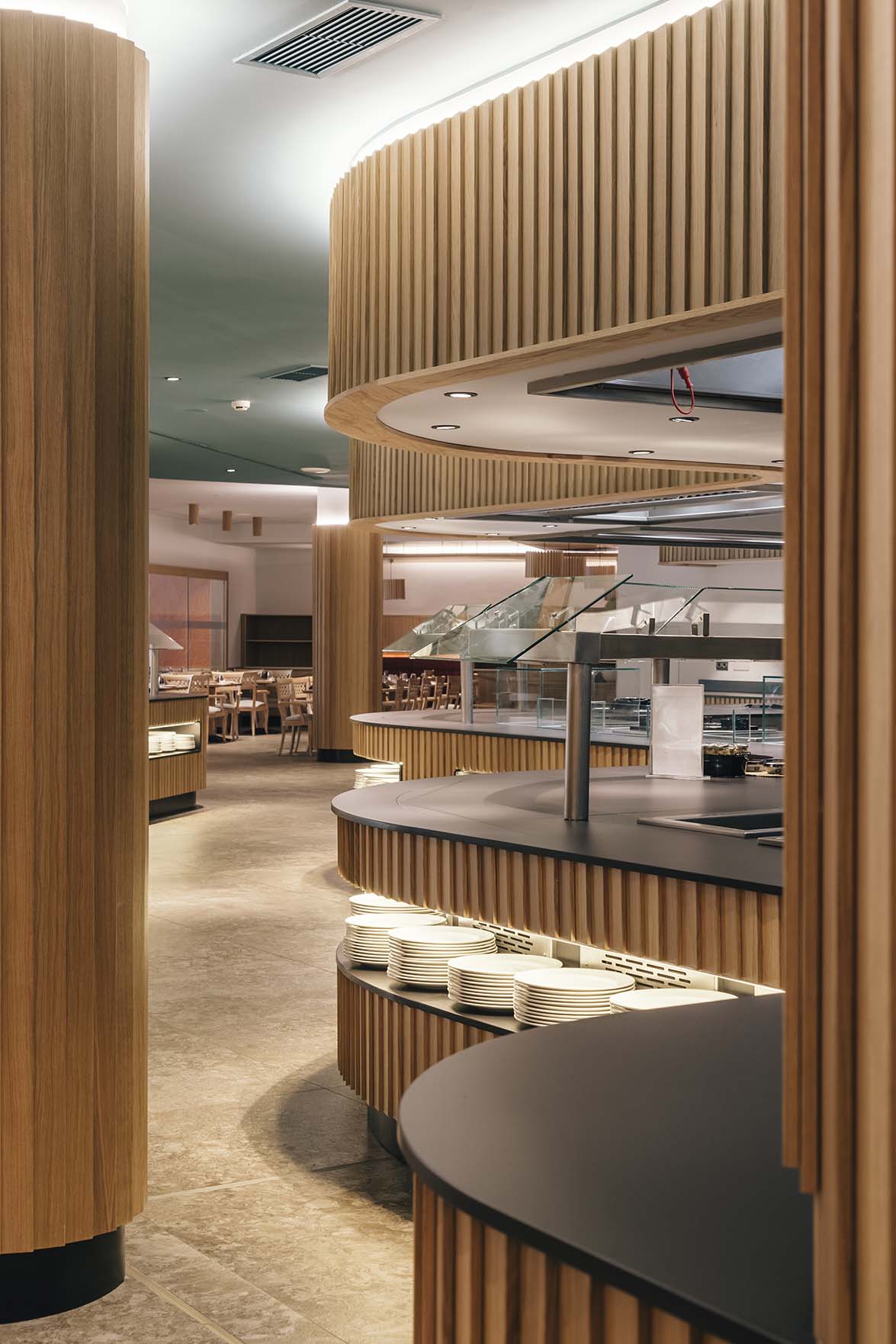 Source: Stone Designs
Photographies: Alberto Monteagudo
Read more news related Stone Designs published at Infurma