Located in the center of Valencia, the project seeks to reinterpret the approach of this type of housing, recovering the potential of disused roofs. Fran Silvestre Arquitectos like to think that each building takes away an open space from the city and gives it back on the roof.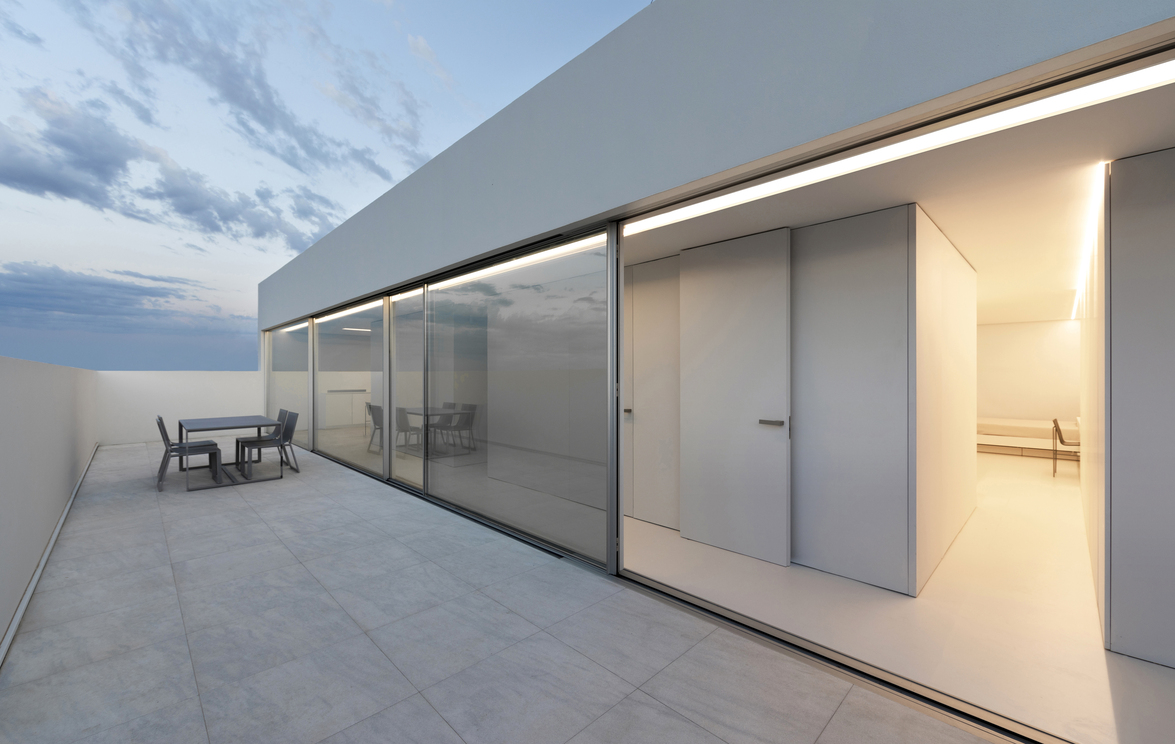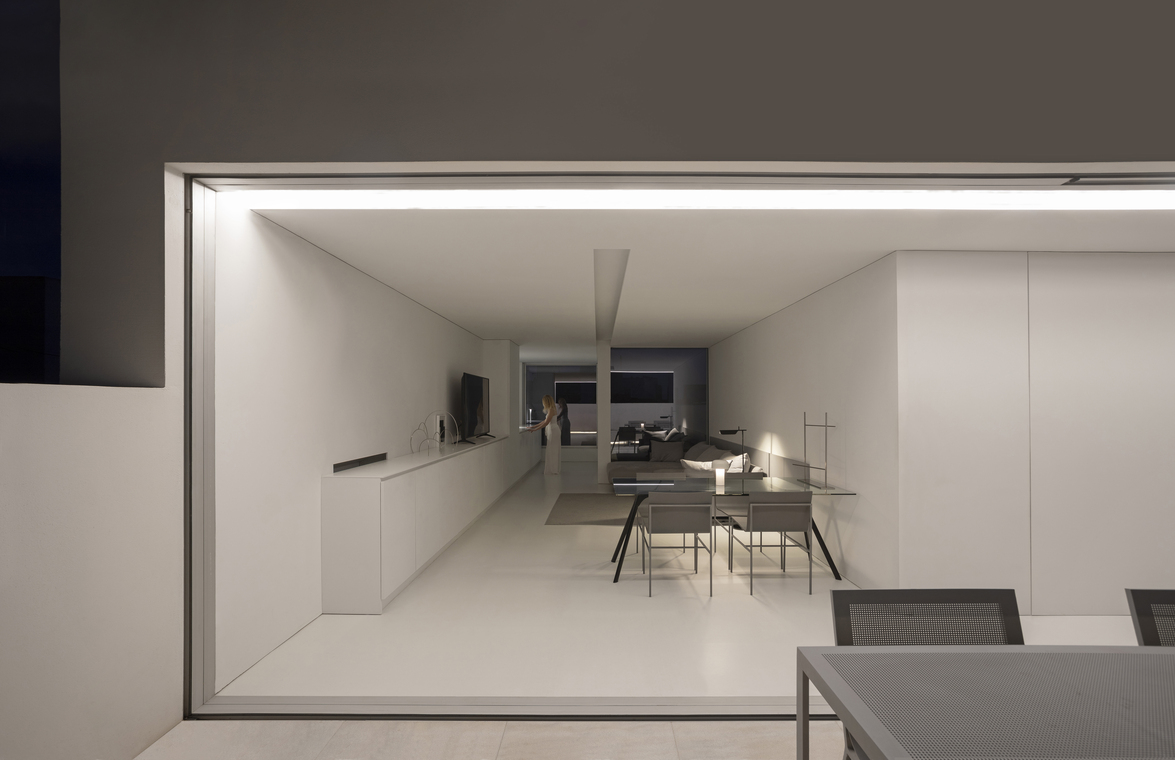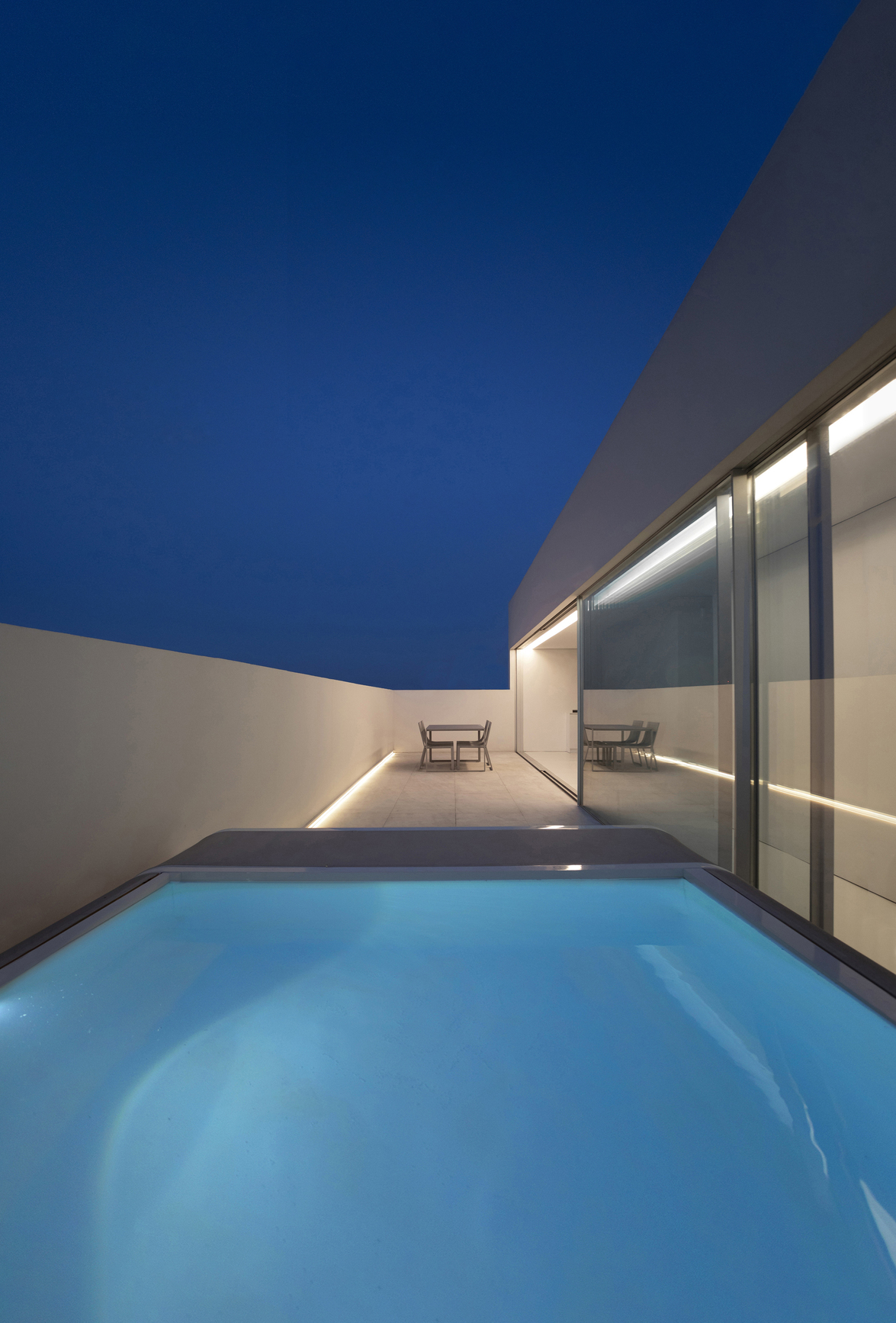 The central access of the house allows the program to be organized in an orderly manner, on the one hand the day area, where a continuous space is articulated for the kitchen, dining room and living room. This space opens onto different terraces on both sides, favoring natural cross ventilation. The night area is located on the other side of the access. Axiality of proposal appears in all of the rooms, and is enhanced by the arrangement of different elements, such as the linear lights on the ceiling, or the fixed furniture.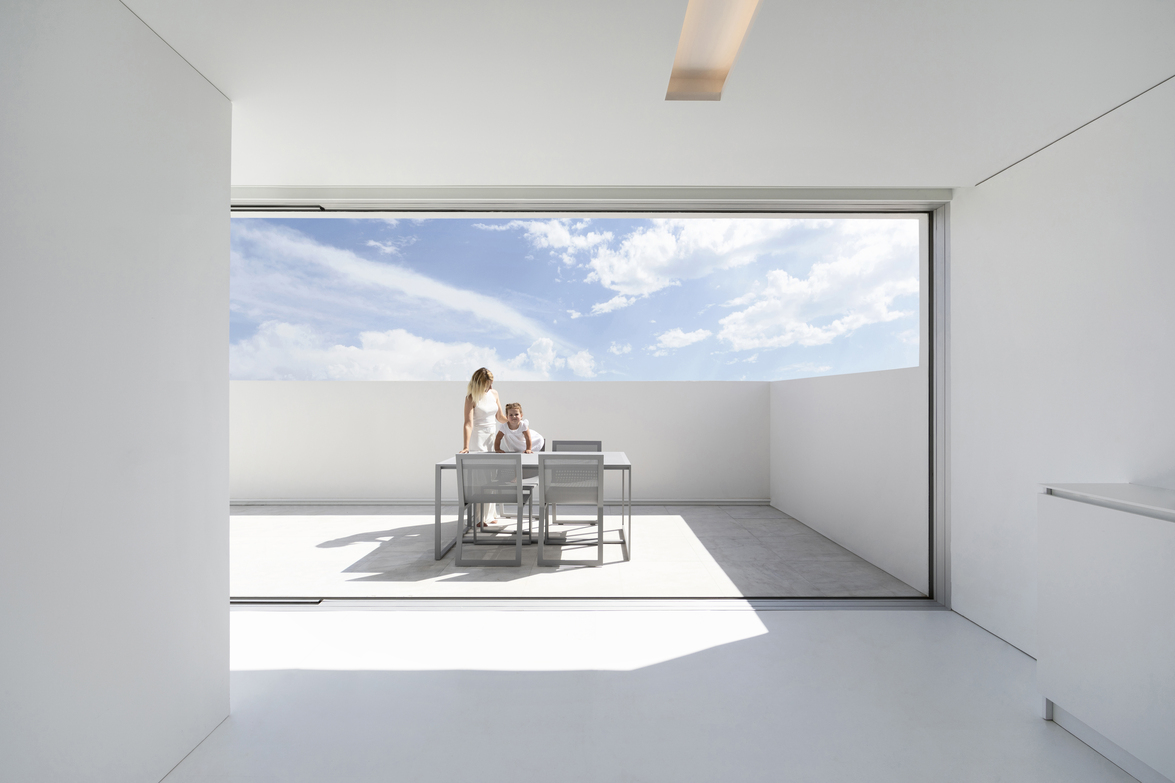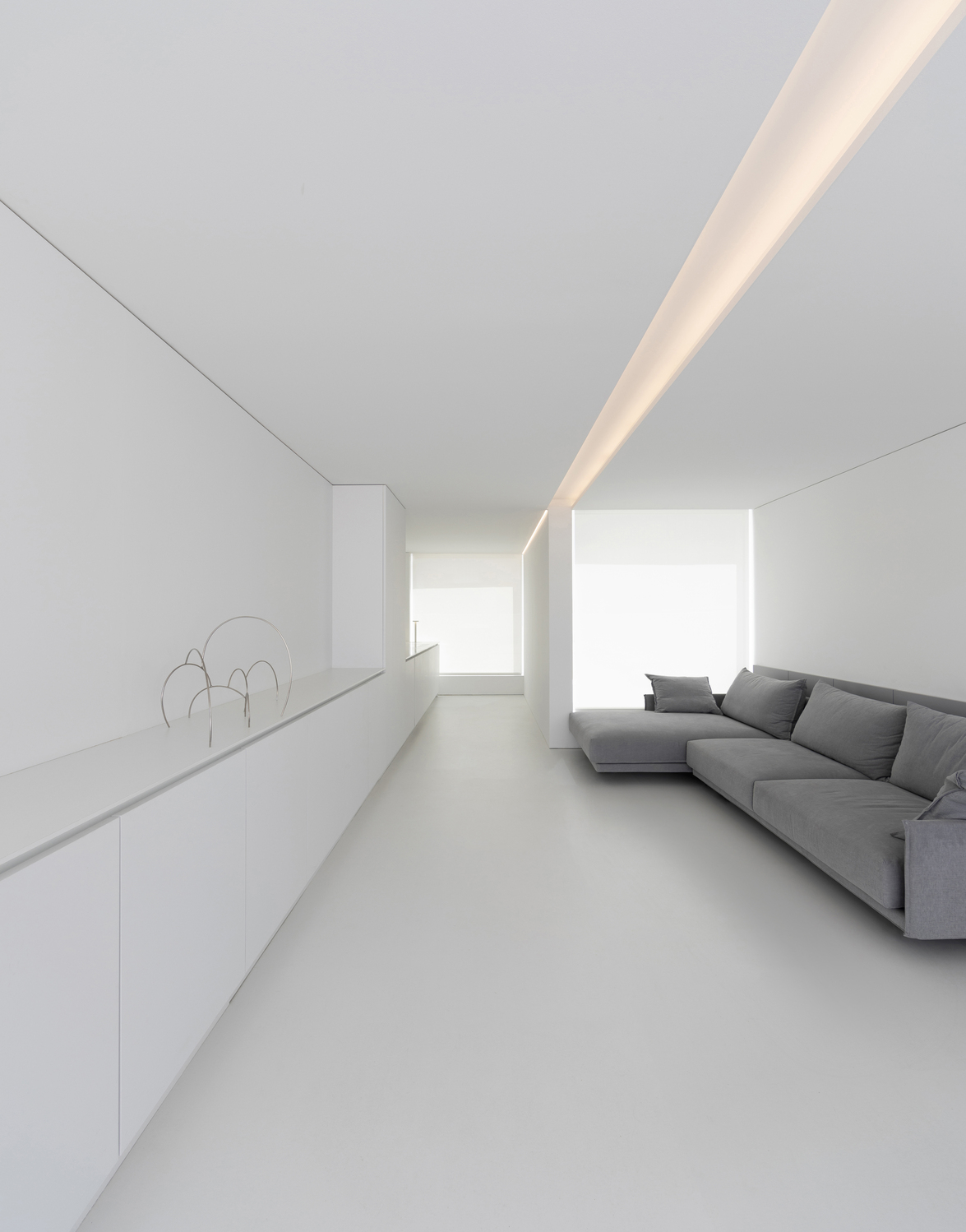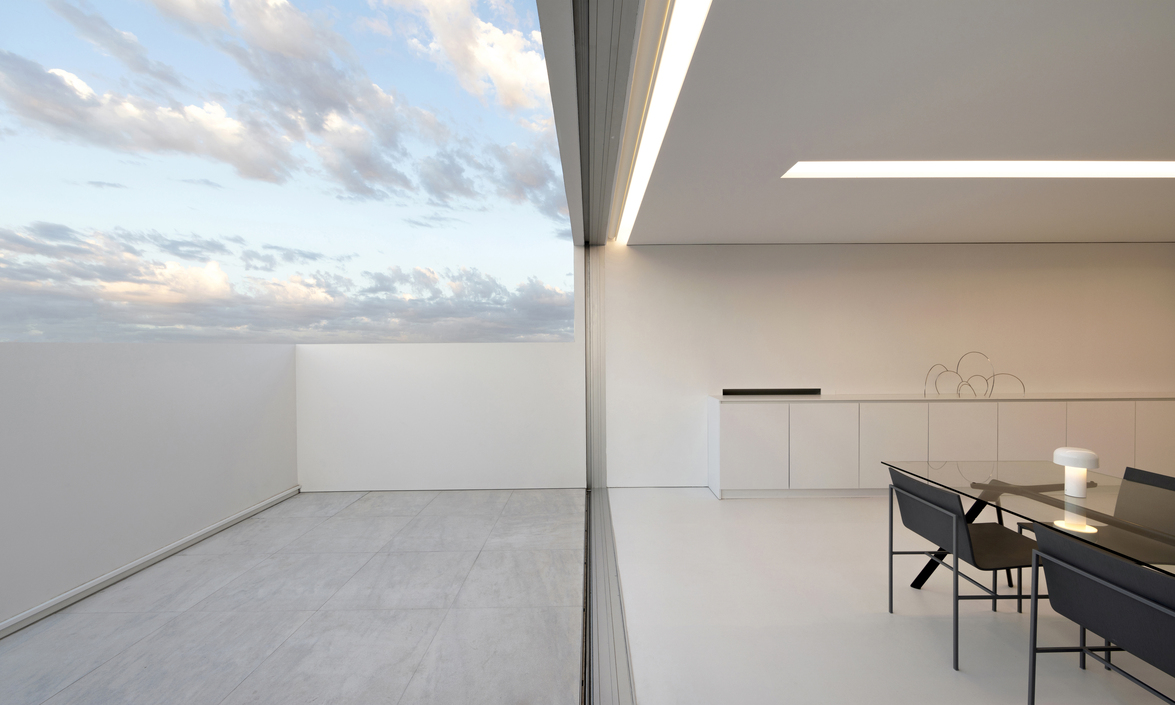 The terrace is understood as a kind of atrium open to the sky, seeking the feeling of being in an isolated building from which to contemplate the city of Valencia. Wouldn't it be great to be able to live with the spatial quality and scale of a small village in the center of cities?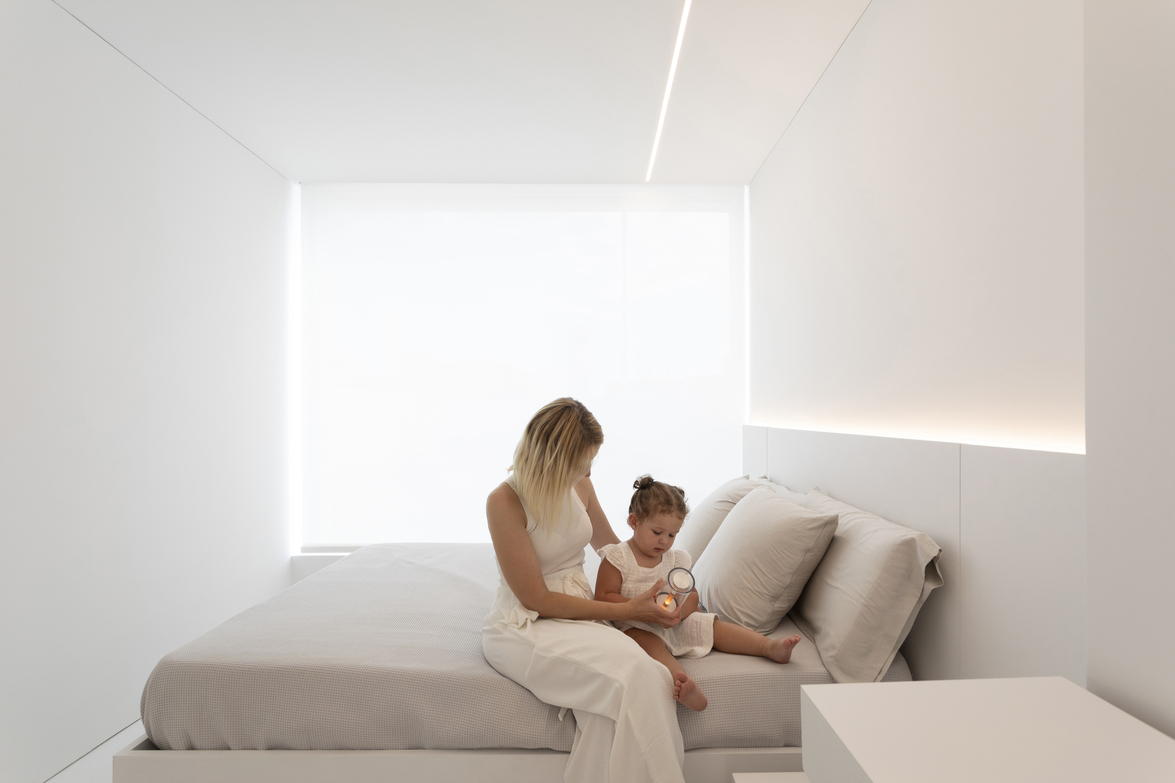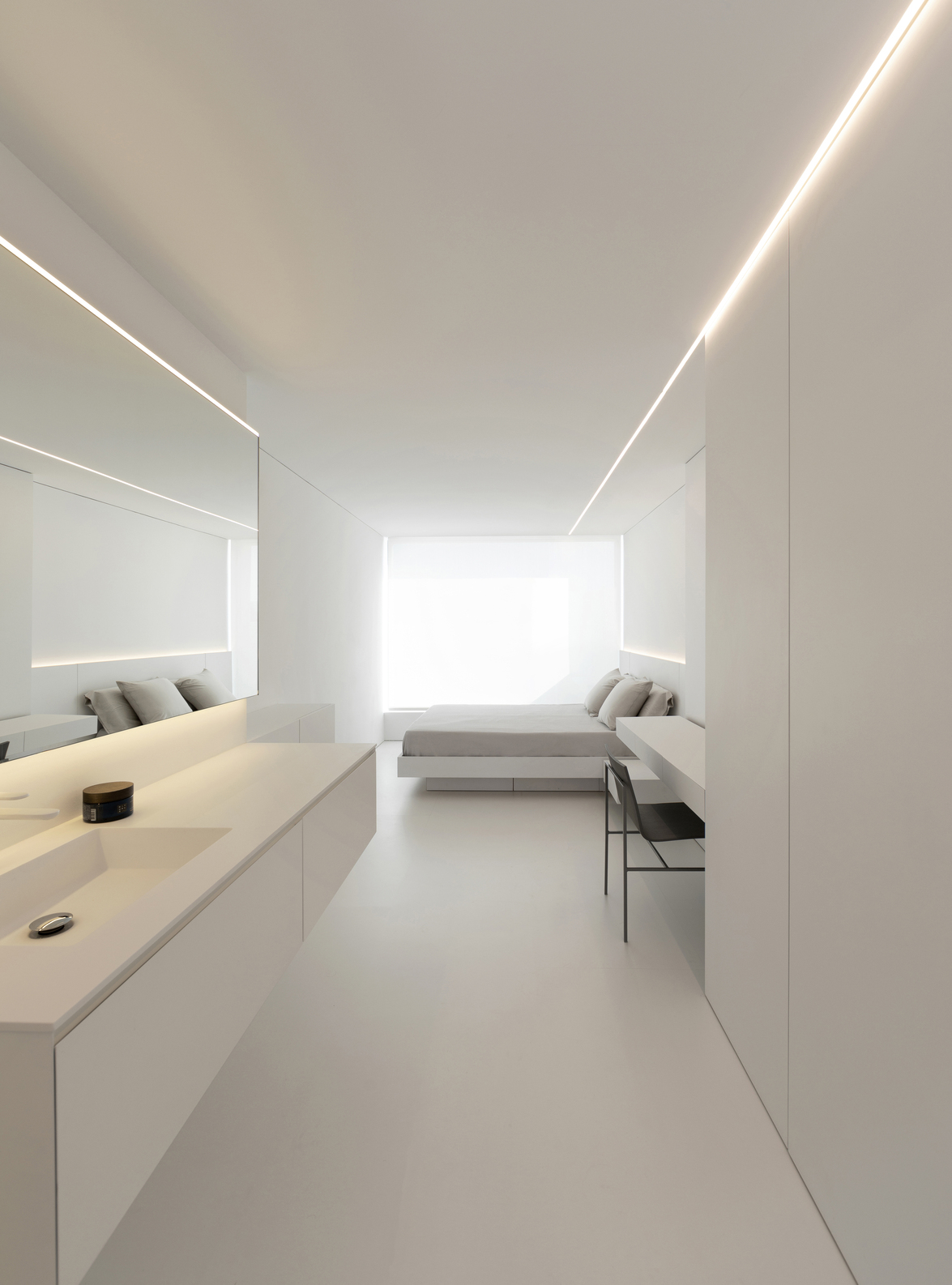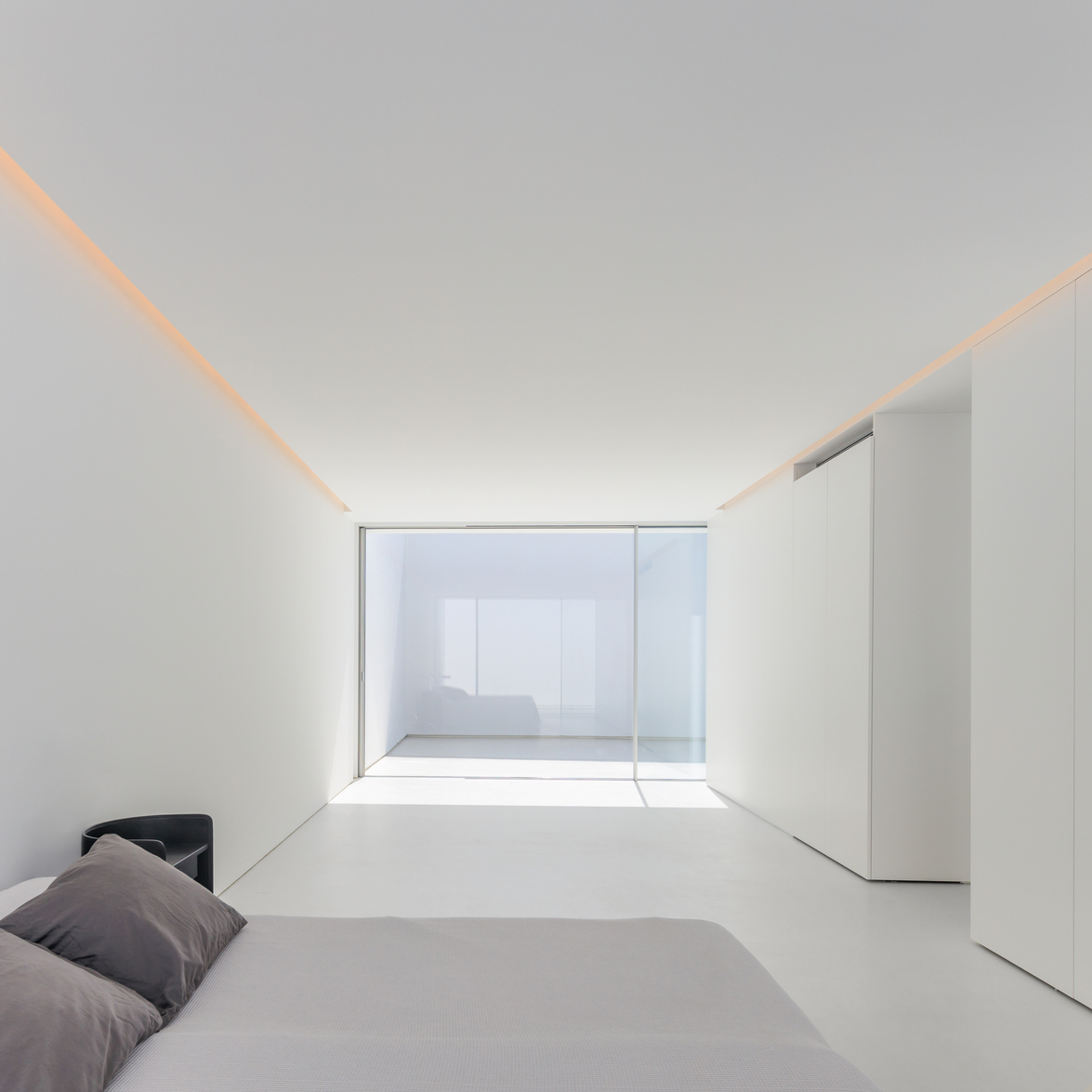 "Rooftops are like another city that exists above the one we know." Alvaro Siza
CREDITS
ARCHITECTURE :
FRAN SILVESTRE ARQUITECTOS. VALENCIA
PROJECT TEAM :
Fran Silvestre | Project Architect
Ricardo Candela| Project Architect
Rosa Juanes | Project Architect
Sevak Asatrián | Project Architect
INTERIOR DESIGN : ALFARO HOFMANN
PHOTOGRAPHY : Diego Opazo
VIDEO : Jesús Orrico
COLLABORATOR :
María Masià | Collaborating Architect
Pablo Camarasa | Collaborating Architect
Carlos Lucas | Collaborating Architect
Estefanía Soriano | Collaborating Architect
Rubén March | Collaborating Architect
Jose Manuel Arnao | Collaborating Architect
Andrea Baldo | Collaborating Architect
Ángel Pérez | Collaborating Architect
Miguel Massa | Collaborating Architect
Paloma Feng | Collaborating Architect
Alicia Simón | Collaborating Designer
Gino Brollo | Collaborating Architect MArch Arquitectura y Diseño
Angelo Brollo | Collaborating Architect, MArch Arquitectura y Diseño
Bruno Mespulet | Collaborating Architect, MArch Arquitectura y Diseño
Javi Herrero | Collaborating Architect
Alba Gonzalez | Collaborating Architect
Paco Chinesta | Collaborating Architect
Sabrina D'amelio | Collaborating Architect
Facundo Castro | Collaborating Architect, MArch Arquitectura y Diseño
Sandra Insa | Collaborating Architect
Gemma Aparicio | Collaborating Architect
Ana de Pablo | Financial Manager
Sara Atienza | Marketing Manager
Elena Guijarro | Técnico de Marketing­
LOCATION : Valencia
CONSTRUCTION COMPANY : AT4
BUILDING SERVICES :
Climate control : Air conditioning (Mitsubishi) Buitec
Electrical fitting : Jung 990 series built-in mechanisms
Lighting : Pitted in false ceiling. Led linear luminaire, Glint Enrique Ferrer model / Lamp Tab FLOS / Lamp Kelvin Led FLOS
FINISHES :
Paving : Interior FAUS Neutra White Finish / Ibiza Arenado marble, Porcelanosa
Facing : Interiors | Gypsum board with matte enamel finish to water / White lacquered MDF paneling / Bathrooms and kitchen | White solid surface coating / False ceilings | Smooth plasterboard plates / Paintings | Walls and ceilings | RAL 9003 matt water-based enamel
MOBILIARIO :
Interior : Collection A chairs designed by Fran Silvestre for Capdell
Exterior : Chairs and table BLAU Collection designed by Fran Silvestre Gandia Blasco
METALWORK & LOCKSMITHING :
Carp. Interior : Interior doors and white lacquered MDF cabinets (Papema)
Carp. Exterior : Carpentry Open Space Dekovent
Glass : Double tempered glass
BATHROOM :
Sanitaryware : Toilet | Inspira Round Series (Roca) / Racks and push button | (Geberit)
Source: Fran Silvestre Arquitectos
Read more news related Fran Silvestre Arquitectos published at Infurma
Visit the Fran Silvestre Arquitectos website