HALVES by Scandinavian Design Brand muuto successfully finds the beauty in its technical form and a healthy balance between aesthetic and functionality.

The table is crafted out of an acrylic stone composite, making it a steady and an approachable platform; the epitome of MSDS. The Canadian based collective cleverly capture the essence of Nordic design.

Halves' distinctive rounded edges showcase precision, while the seamless joints help to construct the asymmetric body. The second level shelving allows the table to transform simply by placing it at various angles. This provides the ability to highlight a complex, yet uncluttered profile. Halves works perfectly beside a sofa, as a bedside table, or a standalone surface both in a private and public setting.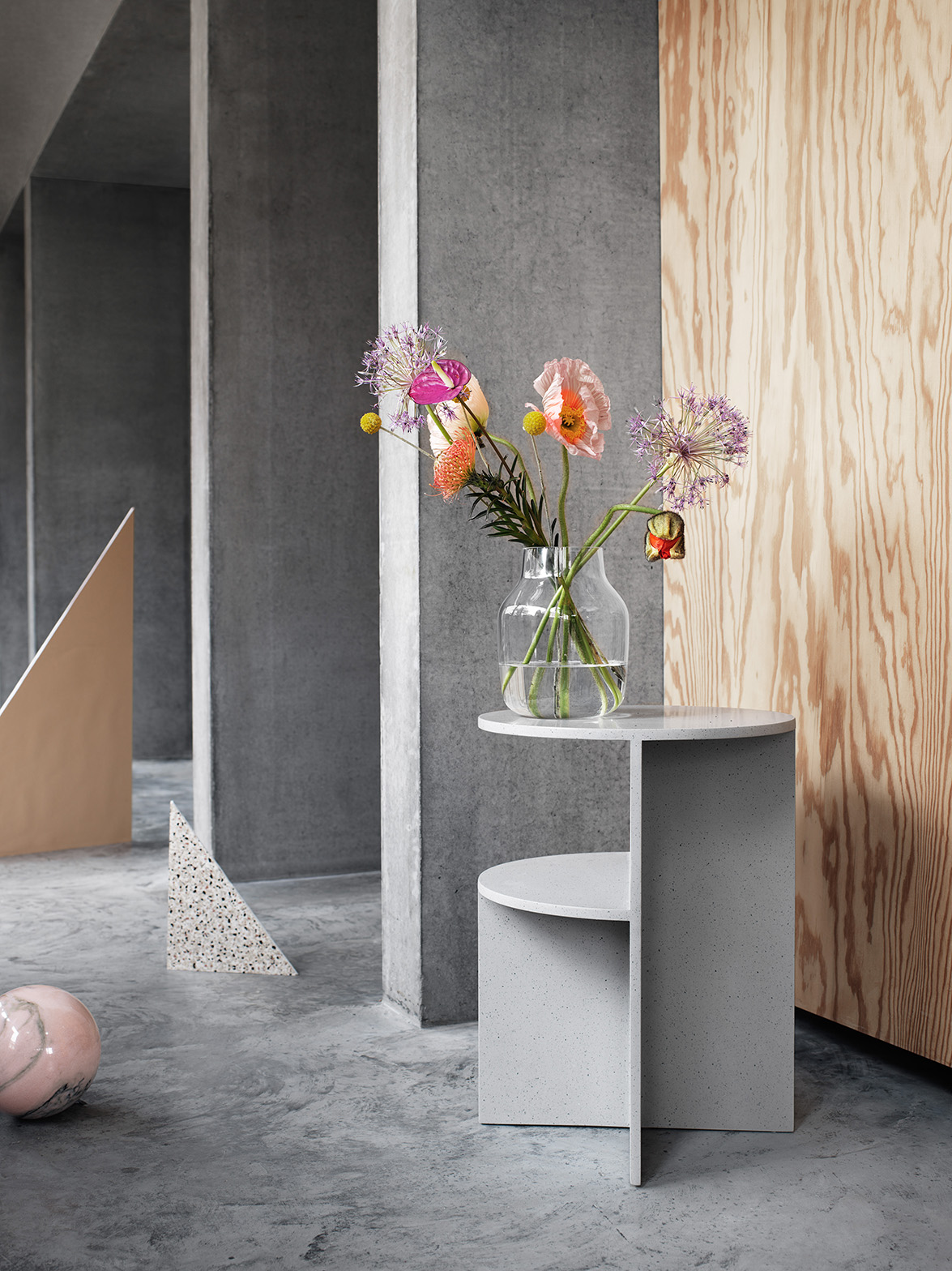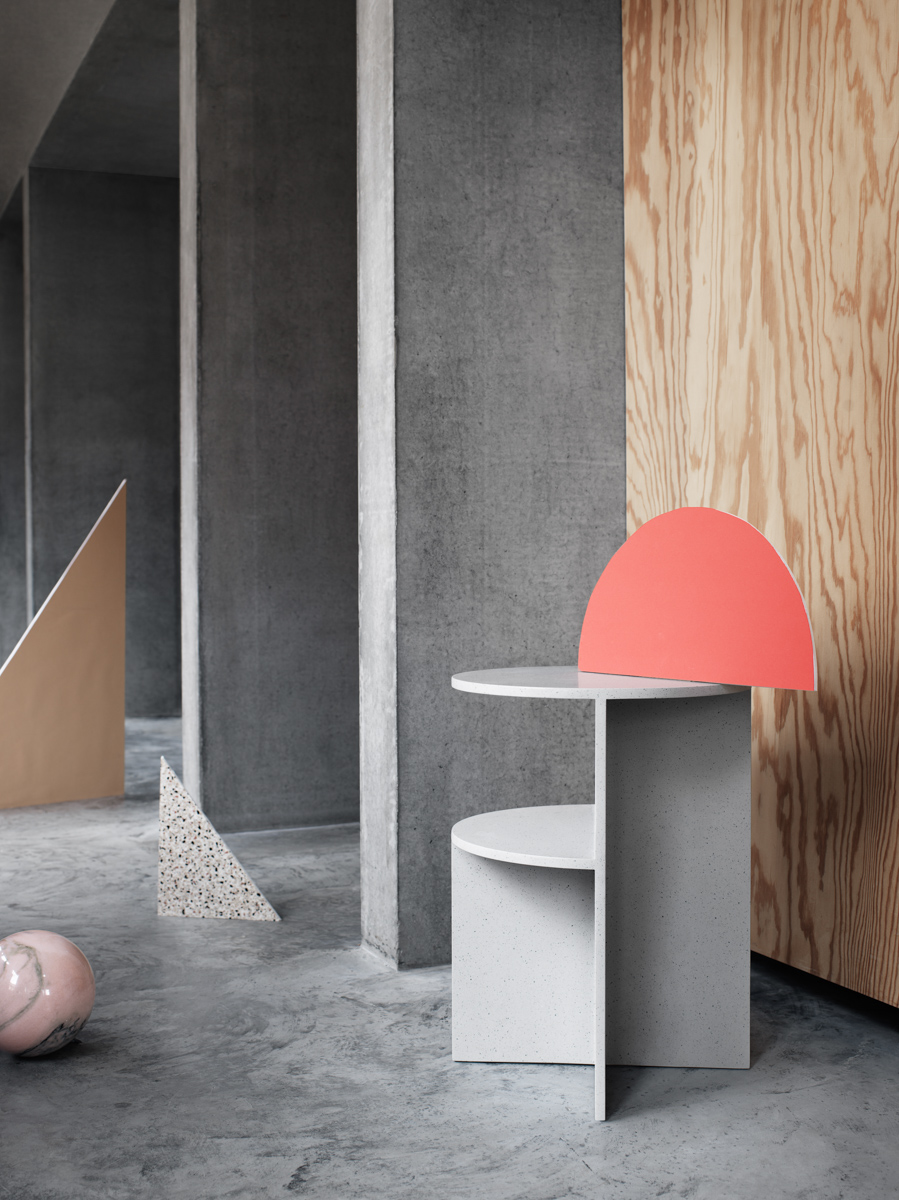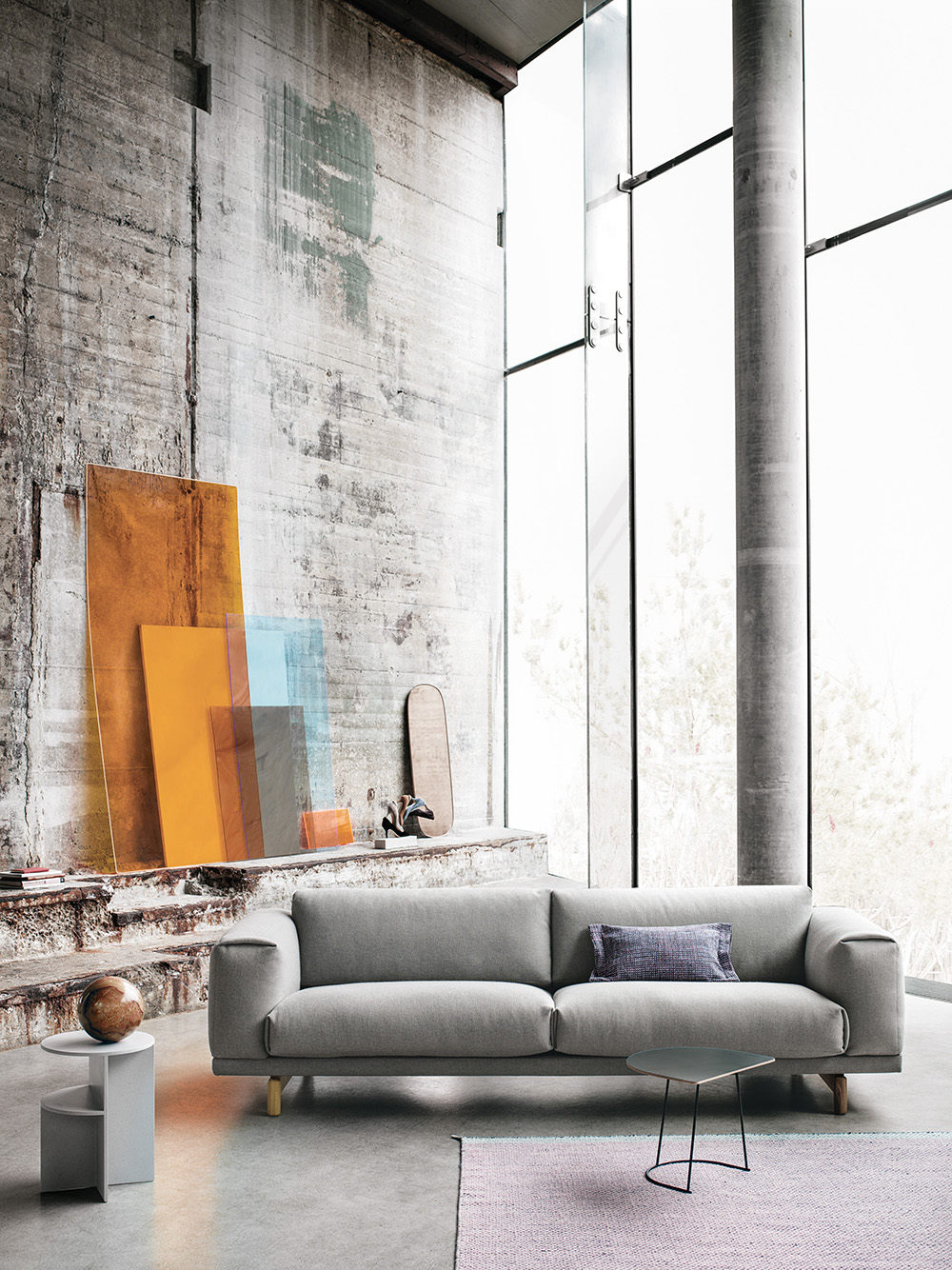 MSDS ON THE DESIGN

"The HALVES table is youthful and informal in its aesthetics, but represents more traditional values of durability and practicality at the same time. We were inspired by the unique properties of the solid surface material which led to the specific exploration of form with an emphasis on planes and intersections. We further wanted to pursue a form that was practical, yet somewhat abstract, and therefore played with asymmetricality: Halves presents different aspects of itself over time, depending on the position of the observer."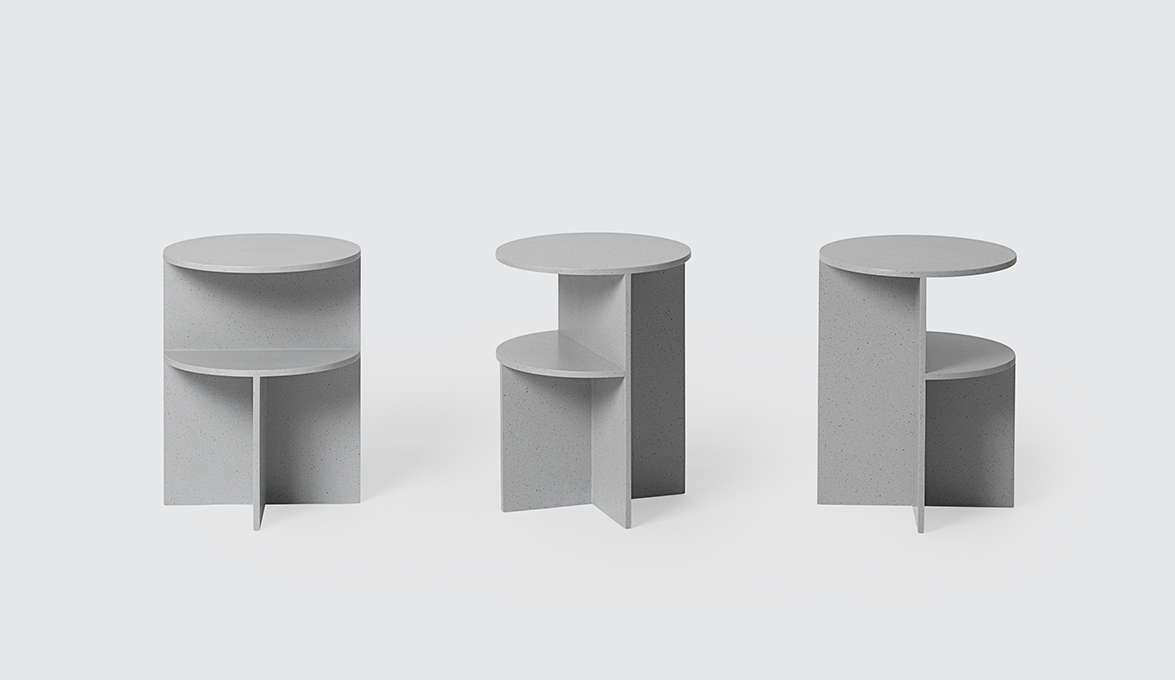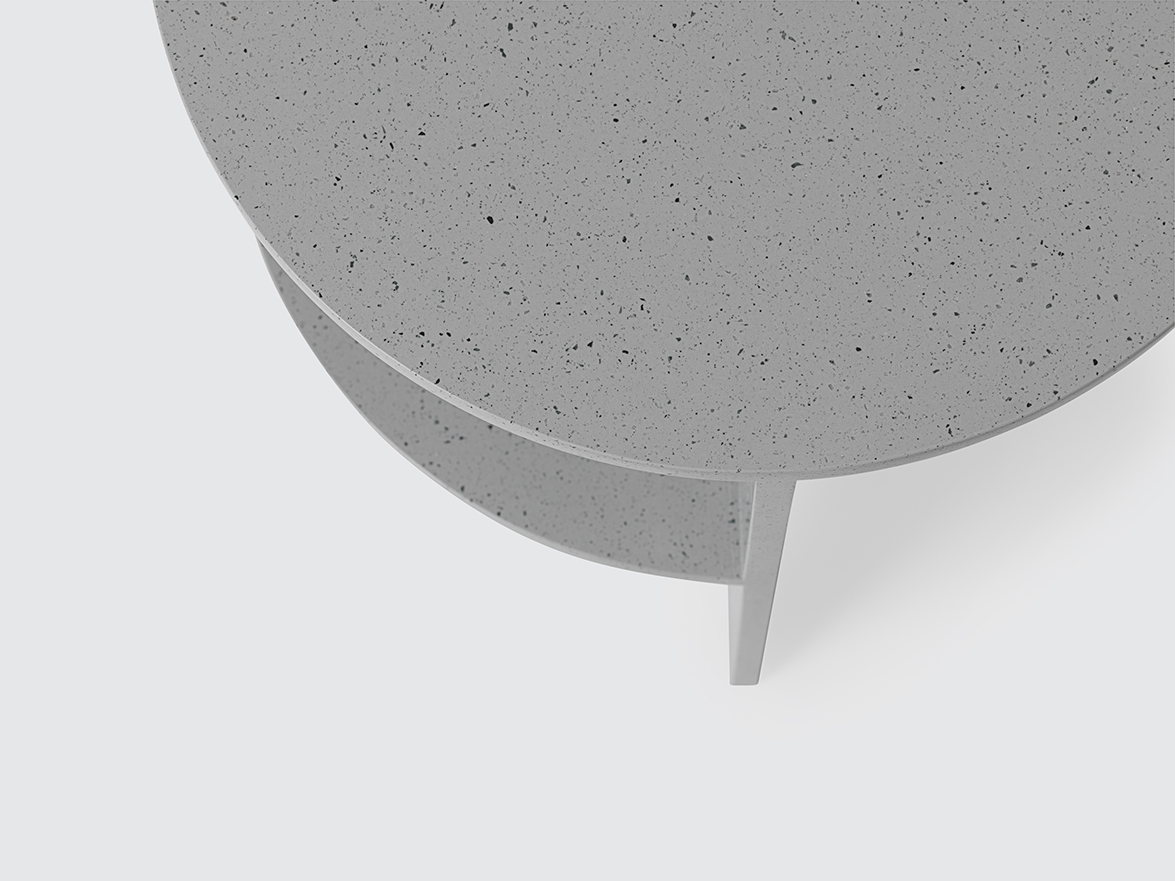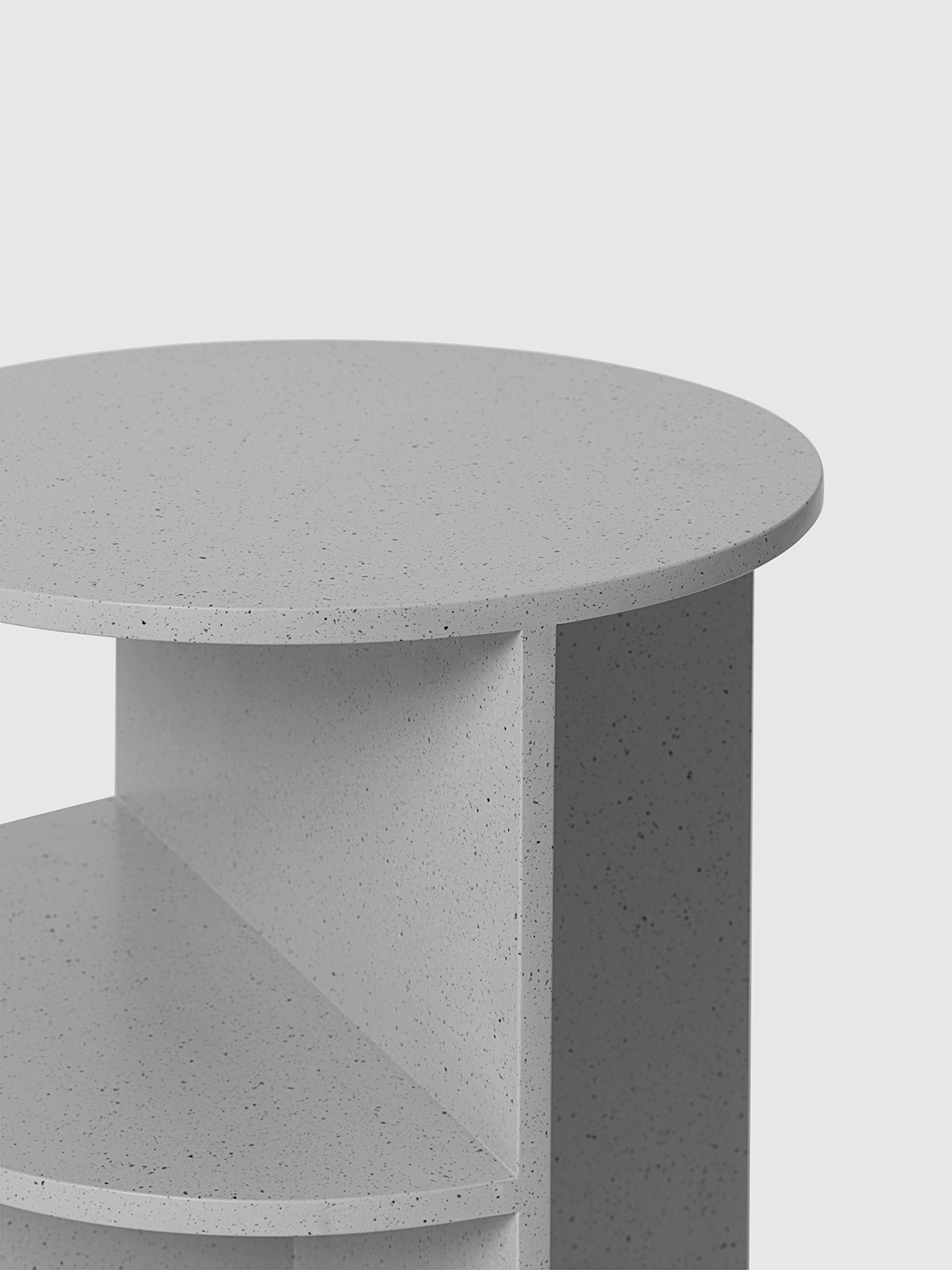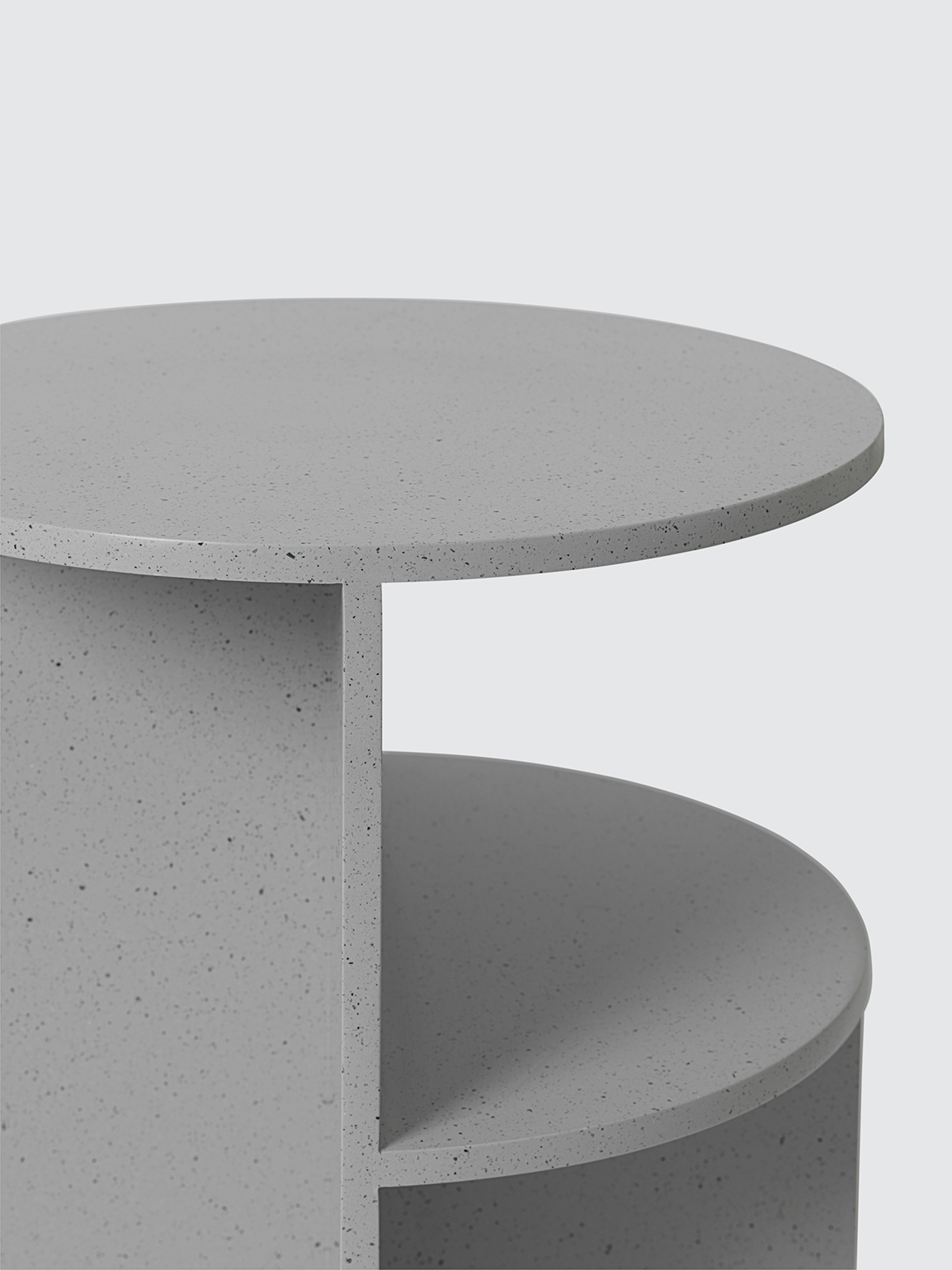 Source: muuto

Visit the muuto website