The 40th edition of CIFF, from 11 to 14 September at the National Exhibition & Convention Center in Shanghai, Hongqiao, will be attended by the most famous and significant international and Chinese brands. High-quality furnishing and unique design, and an innovative exhibition layout will be ready to welcome visitors and professional operations from all over the world, for a not-to-be-missed experience.

Who wouldn't like a house with fashionable furniture and furnishings, where you can live a dream life? The theme "Fashion Home, Dream Life" has been this year's inspiration for the Home Furniture sector of CIFF-Shanghai, the most complete furniture fair in the world.

The special exhibition area, which twists and turns all over the first floor of the "Four-leaf Clover" hall, will have an innovative, new layout in order to offer exhibitors and visitors maximum enjoyment and comfort. It will be divided into 7 pavilions: Hall 1, Hall 2, Hall 3, Hall 4.1, Hall 5.1, Hall 6.1 and North Hall, all clearly identified in terms of the typology of what is proposed and the reference target, ranging from European and American lifestyle, to trend-setting design, from international modern furniture brands to customized/smart home furnishing, from sofa manufacturers to the sleep section.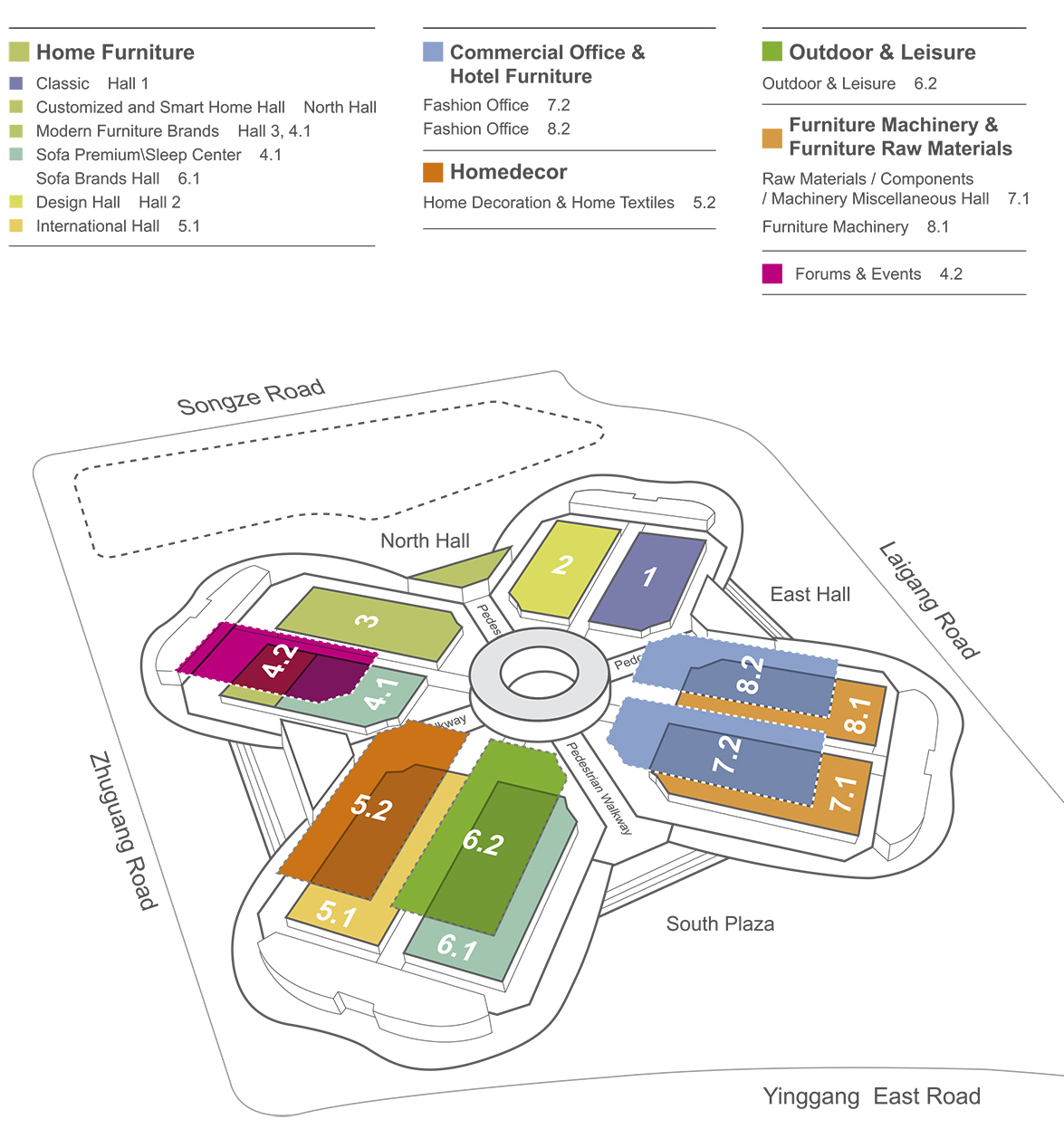 The exhibitor turnout is increasingly more international, with the most famous home furniture brands from dozens of countries, such as Italy, Australia, South Africa, Malaysia, Indonesia, the United States, Hong Kong and Japan, who will attend this year with a Japanese Pavilion, designed by Toshiyuki Kita, the undisputed master of Japanese design. The number of Chinese home furniture manufacturers is also rising, from all parts of the country - like Kuka and Scihome from the Yangtze River delta, Huahe and Tiantan from Northern China, or Landbond Zuoyou from the Pearl River delta - and with an increasingly diversified and high-quality range of furnishing products.

The pavilions hosting the best, and most renowned, brands of sofa manufacturers, both international and Chinese, will attract even the most demanding public (Hall 4.1 Sofa Premium - Hall 6.1 Sofa). There will also be an area dedicated to sleep (Sleep Center), with a range of the highest quality mattresses for healthier sleeping.
In order to meet the growing consumer demand for customized and personalized design, particularly in small apartments, CIFFShanghai 2017 will also have a pavilion (North Hall) dedicated to Intelligent Customization (Intelligent Customization Home Furnishing Science & Technology Hall), in collaboration with the China Furniture & Decoration Chamber of Commerce. The objective: a direct link between designer, real estate sector and furnishing industry, for innovative technologies and products.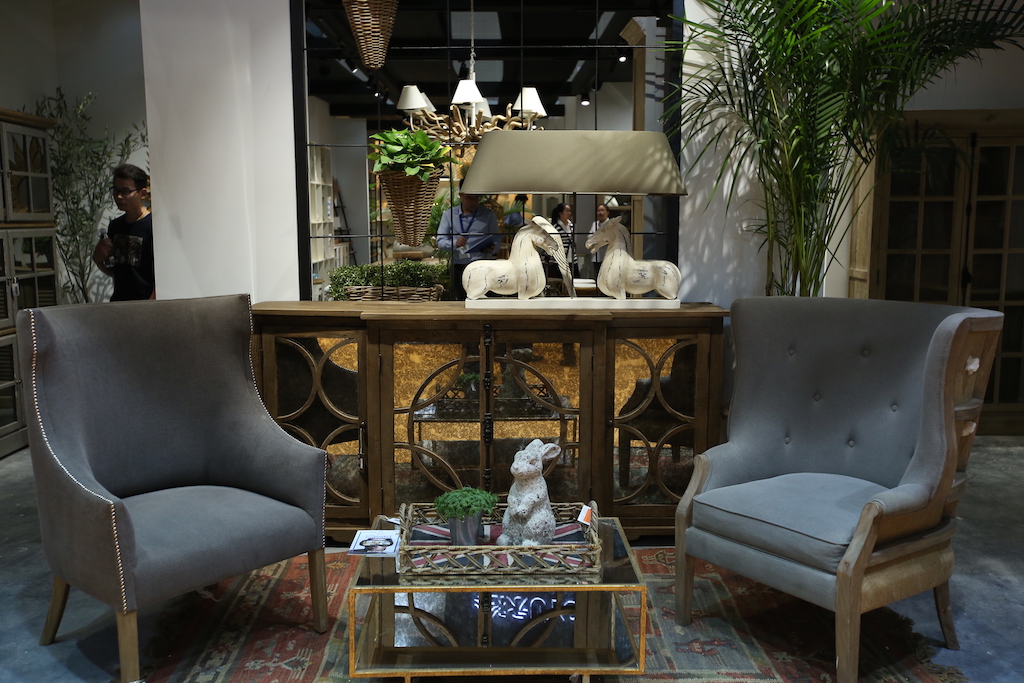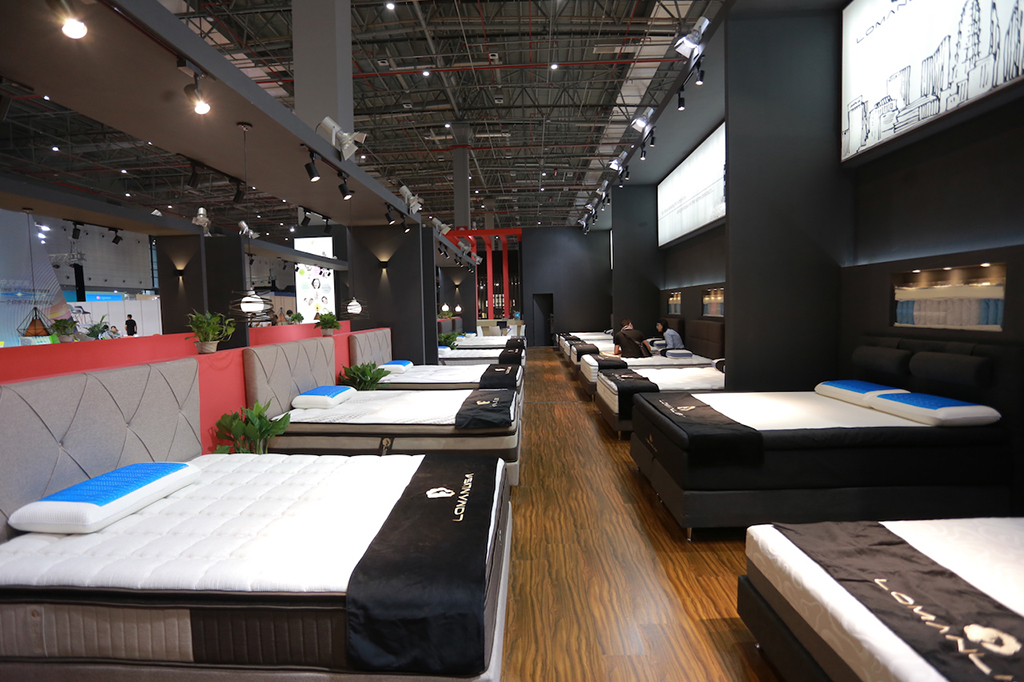 The events scheduled for this edition of CIFF-Shanghai include the East Design Show (Hall 2 - Design Hall), the theme of which will be "tea", and the utilization of the "tea set wall", in the wake of the success recorded by "Eastool" last year.

"Bringing Nature Home" is the theme of the pavilion dedicated to Outdoor & Leisure (Hall 6.2), which will be attended by 150 companies, covering the whole range of furnishing and accessory products for outdoors.

More than 30 thousand square meters of exhibition space will provide visitors with a unique display of furniture and furnishing accessories for relaxing outdoors and for free time, for living close to nature, on terraces and in gardens, in accommodation facilities, resorts, hotels, clubs, residences. From tables to rocking chairs, from deckchairs to beach umbrellas, from sun-shades to electrical appliances for outdoors, from lanterns to gardening tools, from camping products to fabrics, rattan and other accessories for outdoors.

At CIFF-Shanghai 2017, Outdoor & Leisure is the ideal platform providing the opportunity to exhibit and choose from a vast and full range of high-end products. Safe choices are guaranteed by the strong brands of the exhibitors, such as YongQiang, the largest Chinese free-time furnishing brand, winner of the Red Dot Award; the Higold brand a leading Chinese outdoor furniture giant which in recent month just announced partnership with Pininfarina; Cao Pu, a cutting-edge Chinese company; Ever Gaining, whose products have been selected to furnish the open-air reception of the World APEC summit in Beijing: or like PengShi, one of the top ten outdoors furnishing companies at the US High Point Market.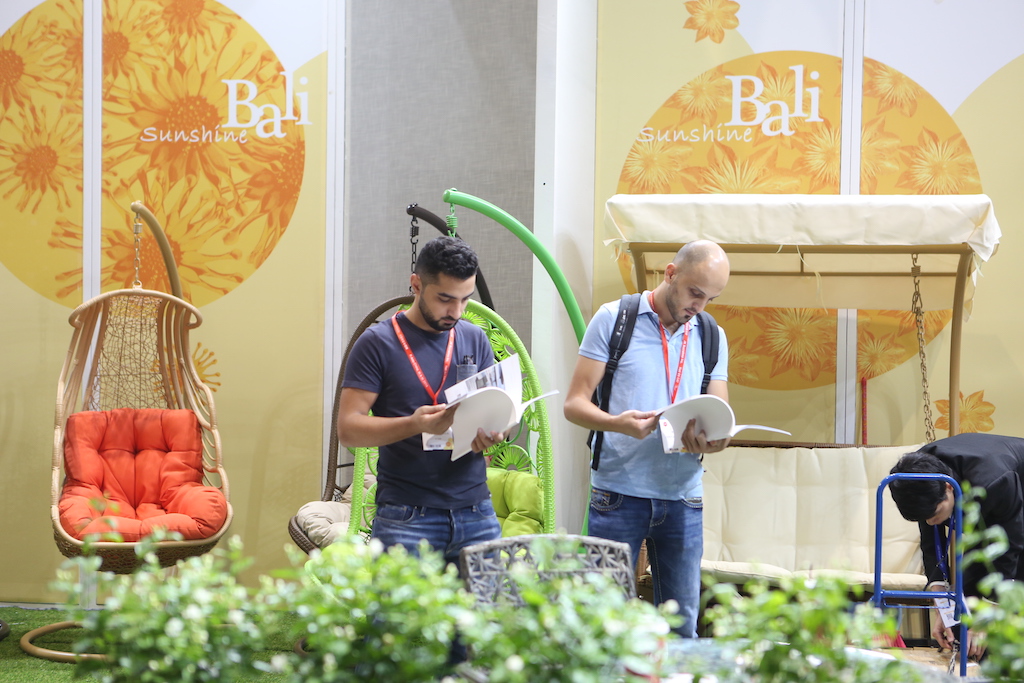 Source: CIFF
Read more news related CIFF published at Infurma
Visit the CIFF website