One of the last contract projects carried out by Spanish company Vibia has been the impressive Retreat Hotel. Located in a dream destination, Blue Lagoon of Iceland, this project has been developed and curated by Basalt Architects with Design Group Italia (DGI).

Named one of National Geographic's 25 Wonders of the World, Iceland's Blue Lagoon is internationally renowned for its geothermal healing seawater and other worldly volcanic landscape. Built directly into the 800-year-old lava flow in the UNESCO Global Geopark is the newly opened Retreat at Blue Lagoon, is a 62-suite luxury hotel and spa encircled by the mineral-rich waters.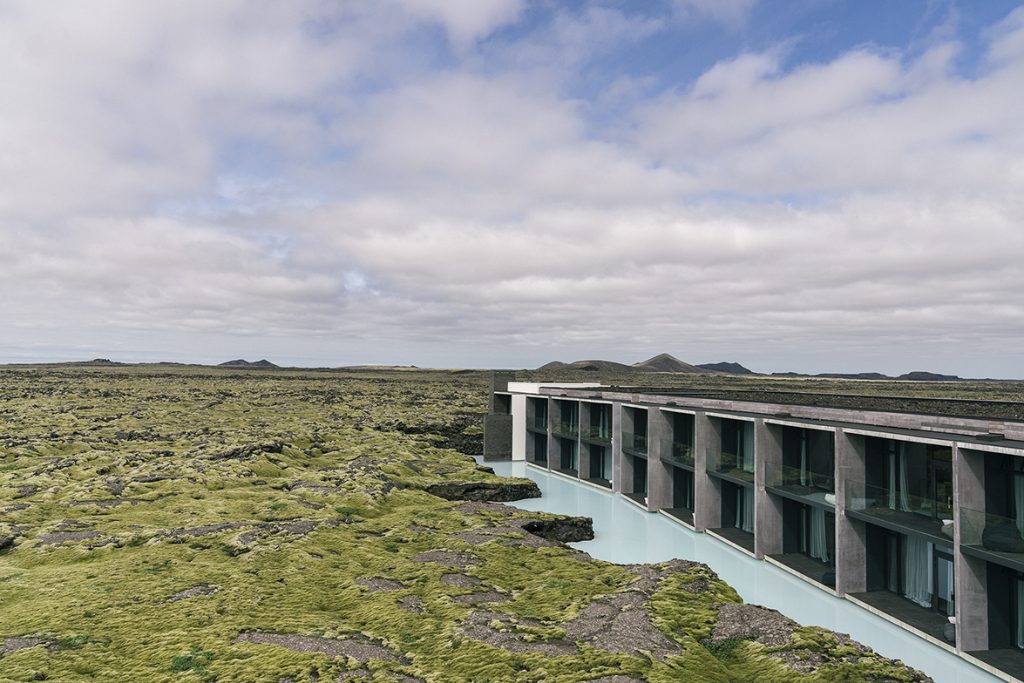 The Retreat blurs the boundaries between nature and the manmade world, with interior walls and rooftops formed of lava and the waters of the Blue Lagoon flowing throughout the complex. Inspired by its stunning setting on an island on the edge of the Arctic Circle, the designers aimed to create a mood of refined luxury that echoes the environment's tonal colours and simple geography.
The lighting design is understated and minimal so as not to distract from the unique surroundings and Vibia's fixtures can be found throughout the public spaces. Jordi Vilardell's SLIM serves as a sleek accent in the open-air lobby, its long, elegant tapers suspended above a jagged rock counter. SLIM's streamlined profile plays counterpoint to the rough-hewn material, while its pressedglass diffusers bathe the surface in a soft pool of light.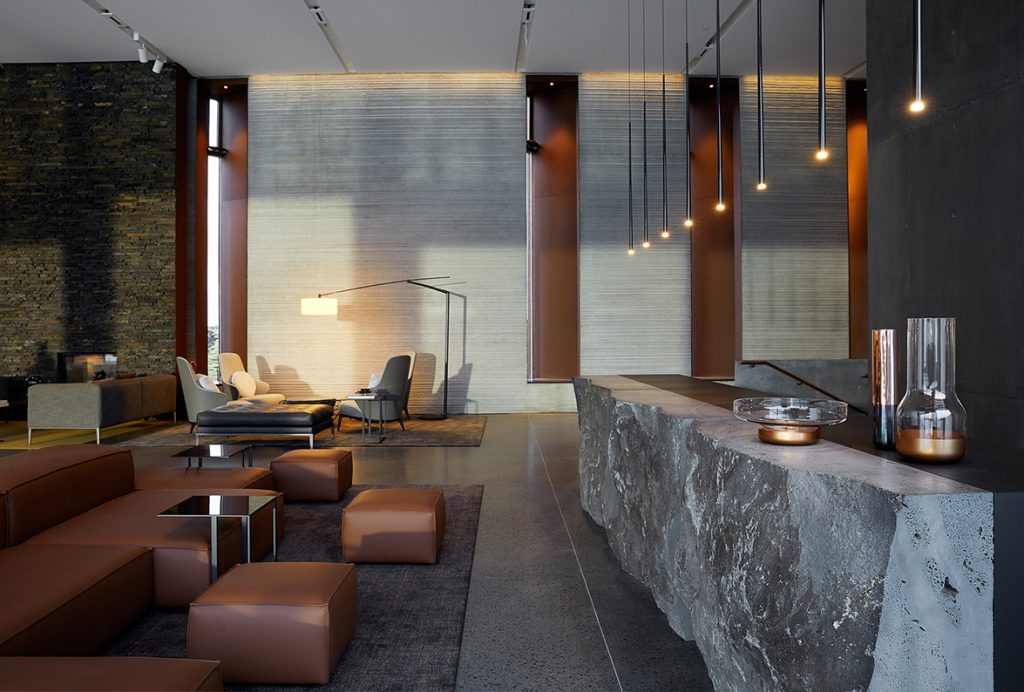 A trio of SLIM arrangements also adorns the far side of the lobby, brightening a wood paneled seating area facing outdoors. Configured in rings, the fixtures create a canopy of twinkling lights and a cozy nook for taking in the view.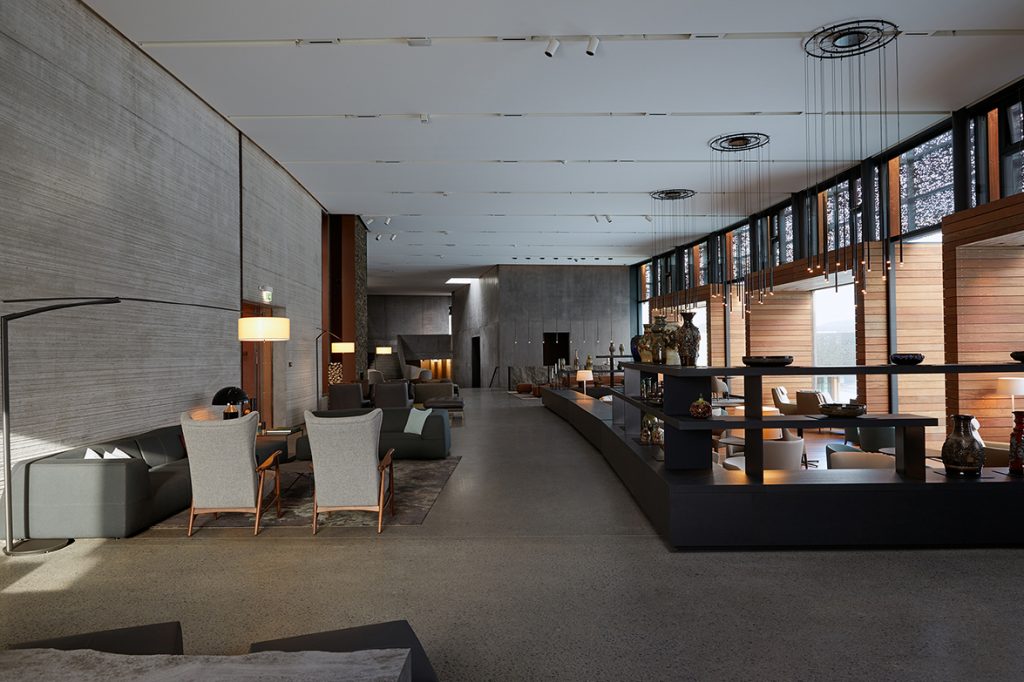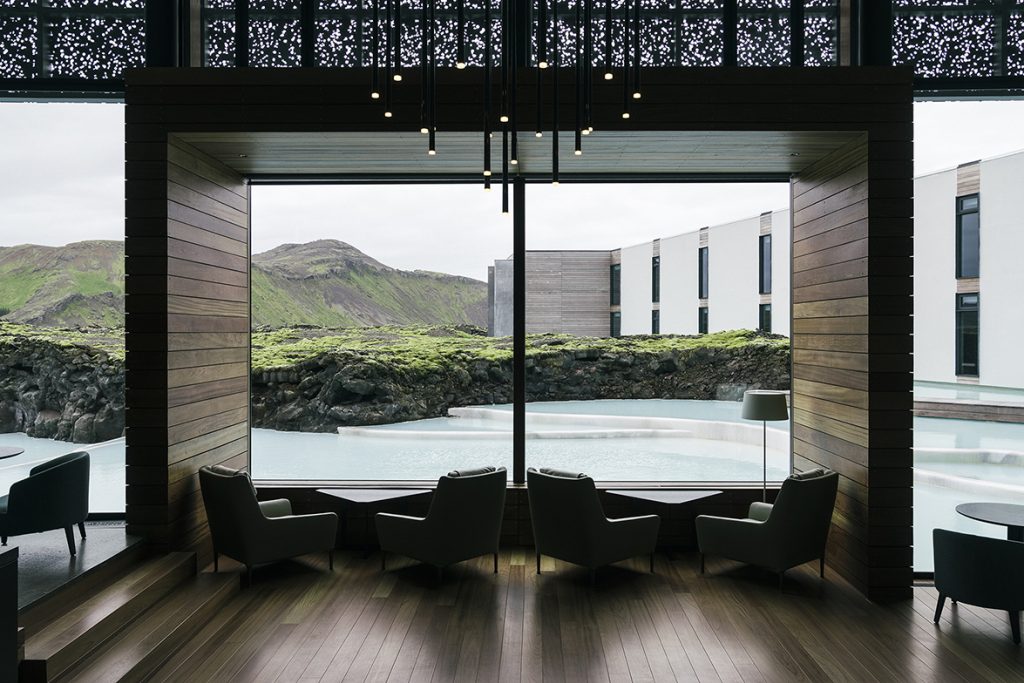 Another seating area in the lobby features the BALANCE floor lamp. Designed by Jordi Vilardell, the drum shade cantilevers out from its column, illuminating the chairs while remaining tucked away from the walkway's traffic flow. A pull cord on the diffuser activates the fixture's counterweight system, enabling it to move to the right or left, up or down—ideal for an afternoon of relaxed reading.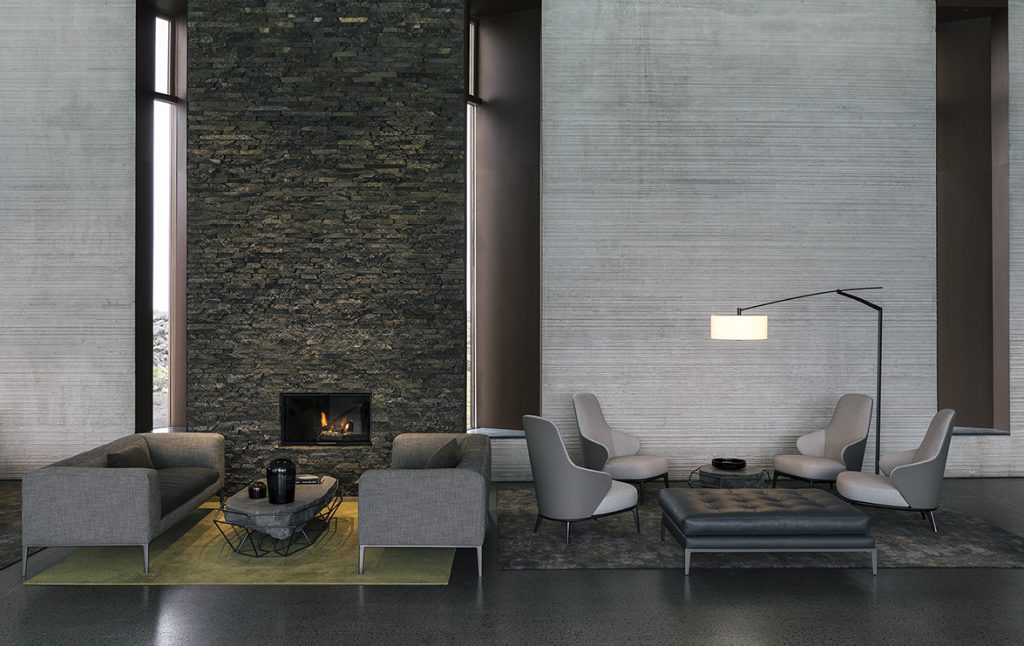 Vibia's MAYFAIR graces the roomy desk in the reception area. Designed by Diego Fortunato, it's a modern reimagining of the traditional, 18th-century French boulillotte table lamp. Positioned on either side of the desk, MAYFAIR lends quiet composure to the space, its crisp steel craftsmanship providing a compelling textural contrast with the ribbed concrete walls.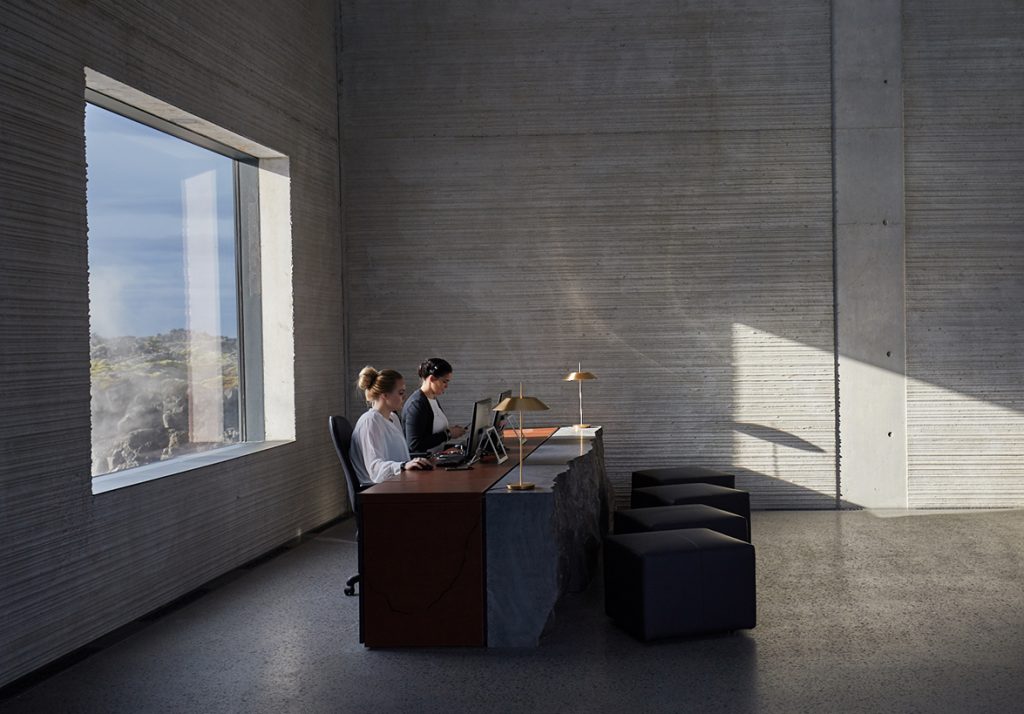 Credits
Architecture design: Basalt Architects
Experience design: Design Group Italia
Interior design: Basalt Architects and Design Group Italia
Product design: Design Group Italia
Lighting design: Liska
Engineering: EFLA
Construction Inspection: VSS, VerkfręšistofaSušurnesja
General contractor: Jįverk
Source: Vibia
Photography: Giorgio Possenti
Read more news related Vibia published at Infurma
Visit the Vibia website