The Architect Roberto Mascazzini and the Architect Nicola Zema, co-designer, of Casa Branca, a house marked by partitions
Casa Branca in Buscate is a new housing and domestic experience originating from the binary division of the lot that hosts it in 'rows' parallel to each other and perpendicular to the axis of the city street. A project by the architect Roberto Mascazzini and the co-designer Nicola Zema Architetto.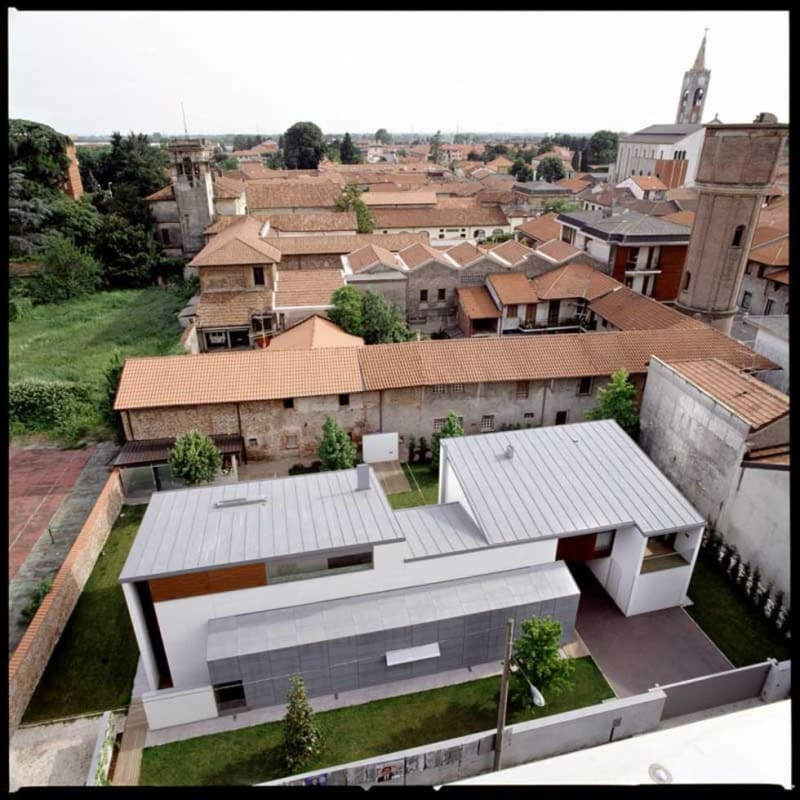 The 'binary' idea featuring the entire project area creates the illusion of a spatial expansion of the villa's garden. It gives energy to the basic concept of a layout in concrete partitions aimed to organize domestic spaces cleverly pervading the project. Therefore, internal horizontal and vertical paths are designed with a few internal partitions in line with the initial idea.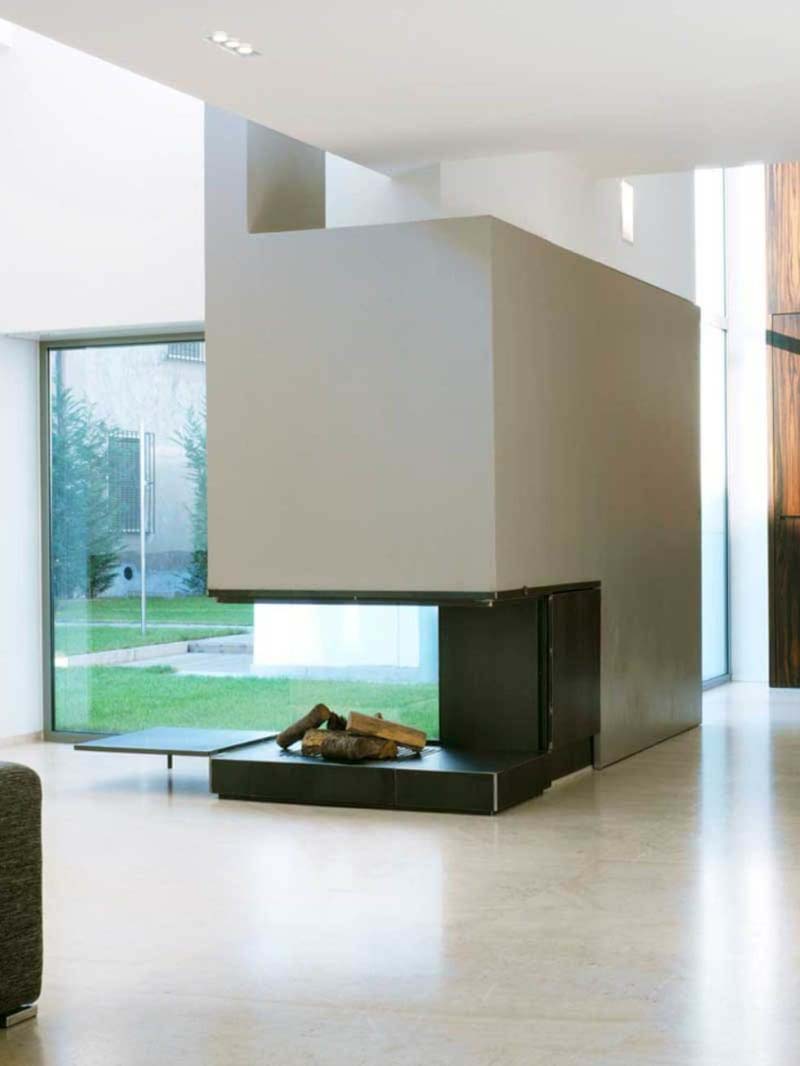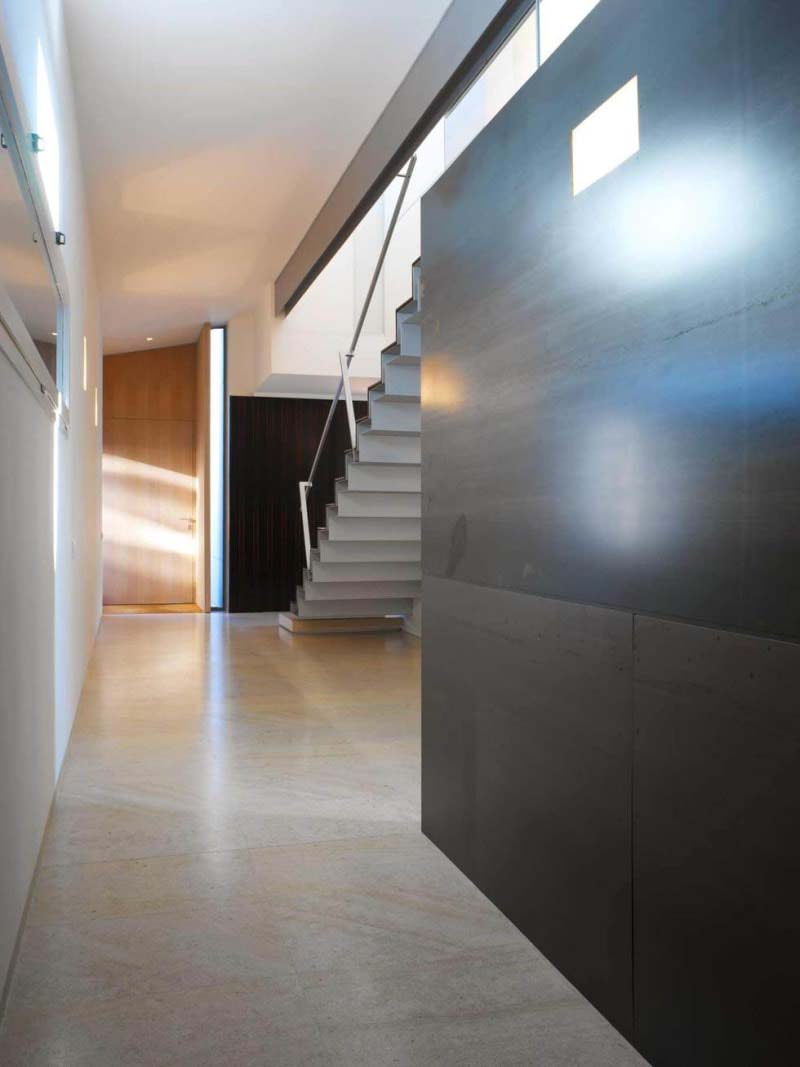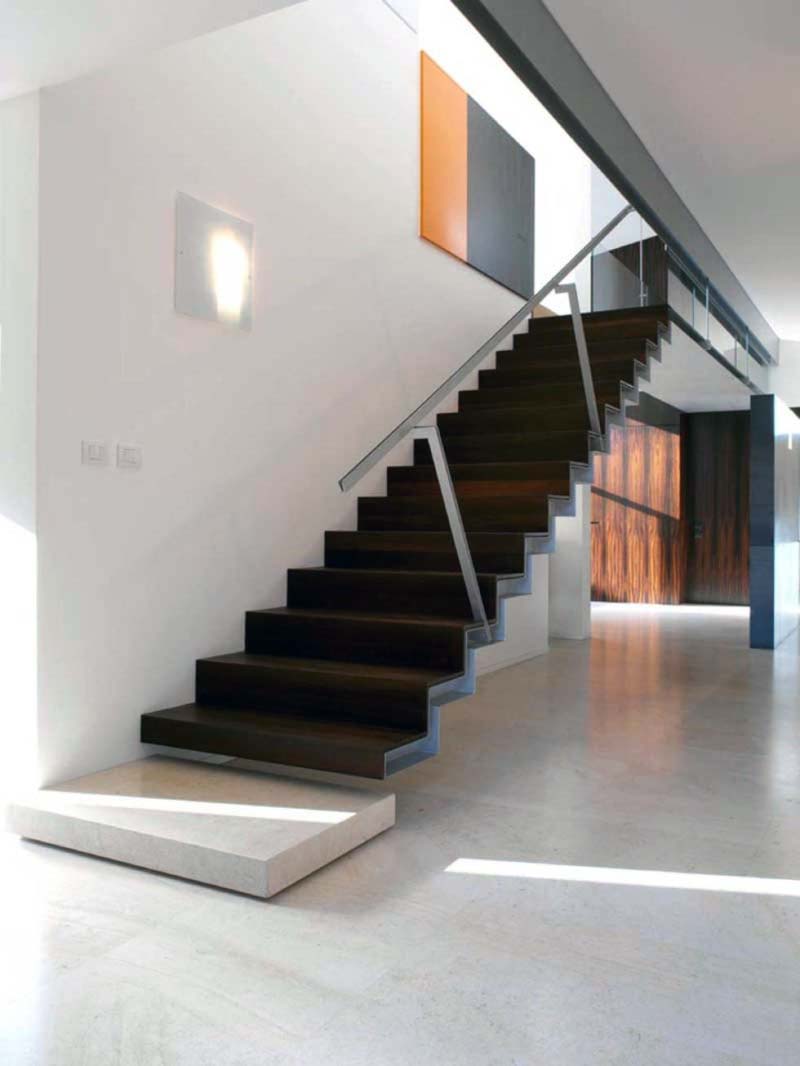 Nicola Zema says,
"Having the opportunity to face a design experience like this" says Nicola Zema. "together with a colleague of great value like Roberto Mascazzini is of outmost importance for me and every time a valuable opportunity to open my mind and to train it in re-elaborating basic concepts such as, in this case, that of living; where the designer's modus operandi should start from the search for meaning before arriving at the architectural output. You can even conceive projects of highest importance, as it happens to me thanks to the retail and luxury brands (Armani, Jimmy Choo, Versace, Belrutietc ...), which represent precious experiences, although not overcoming that of being able to make a project contribution to the daily treasure chest, the nest and the 'number one place': home."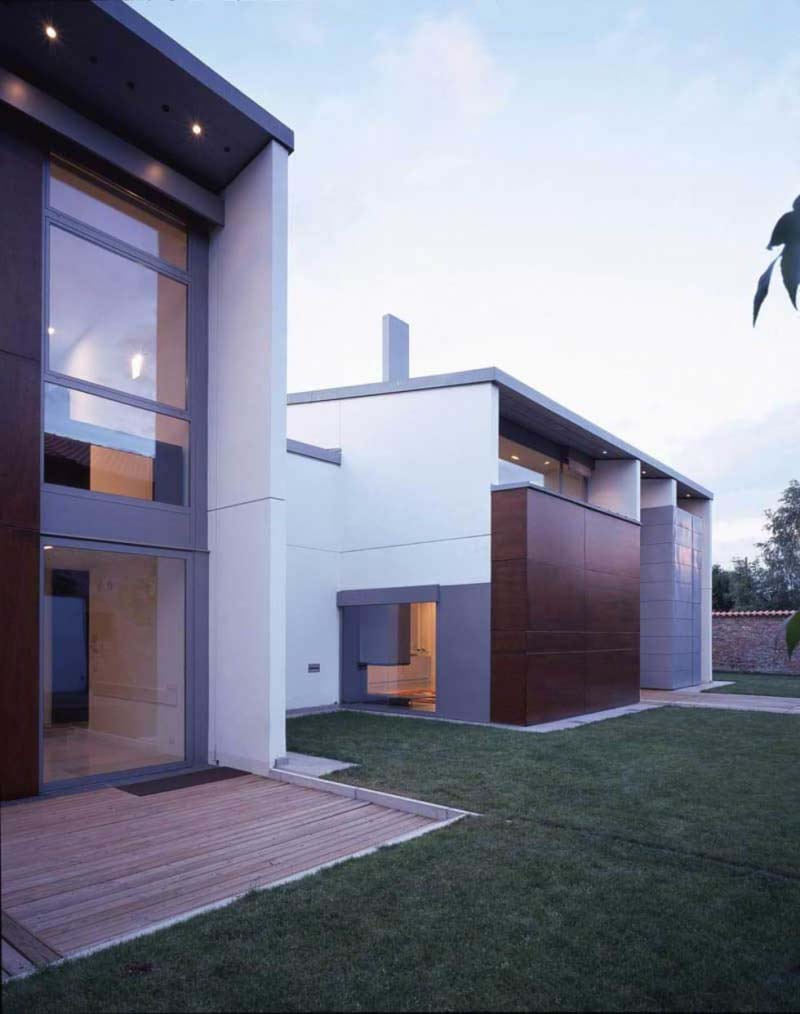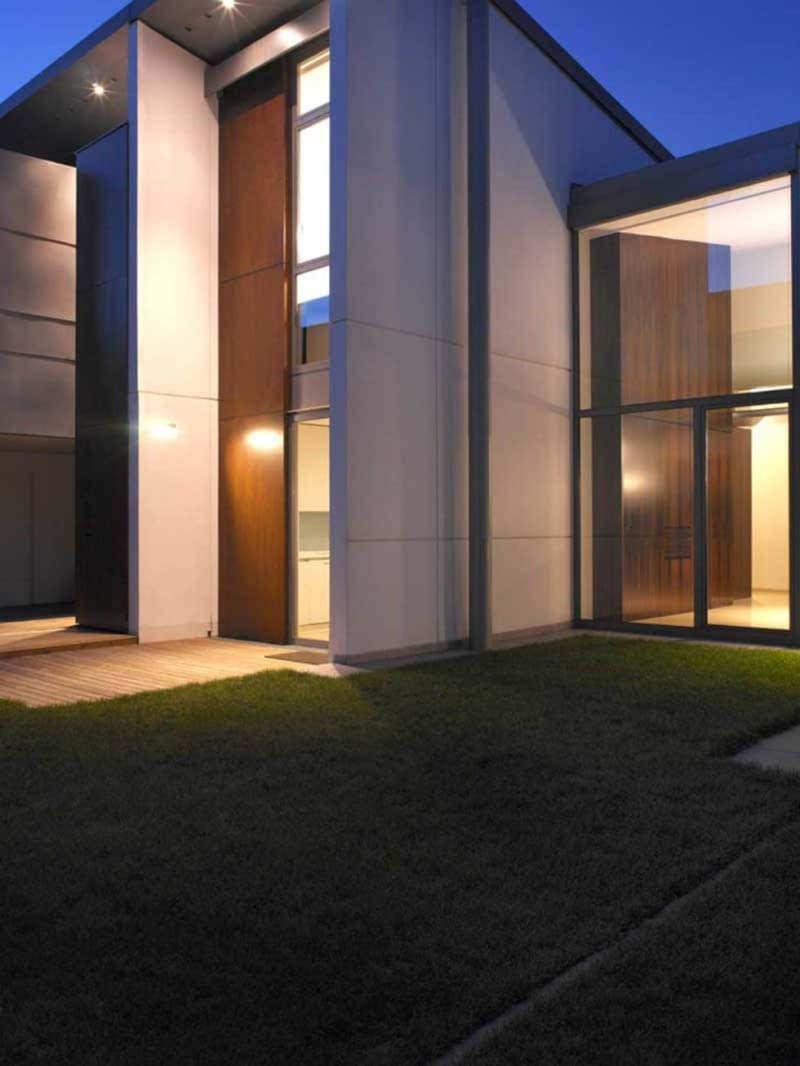 The view of this house on the narrow green corridor that separates the entrance from the street remains mostly hidden by a strong border wall and closes respectfully on the family's private. While the rear garden enjoys the dynamic game of volumes reflected on the tracks in a colourful dance of shapes.
Skilful combinations of materials such as lead plates, glass and wood panels give movement and shapes to the facade on the rear garden without contradicting the clear and pure white masonry.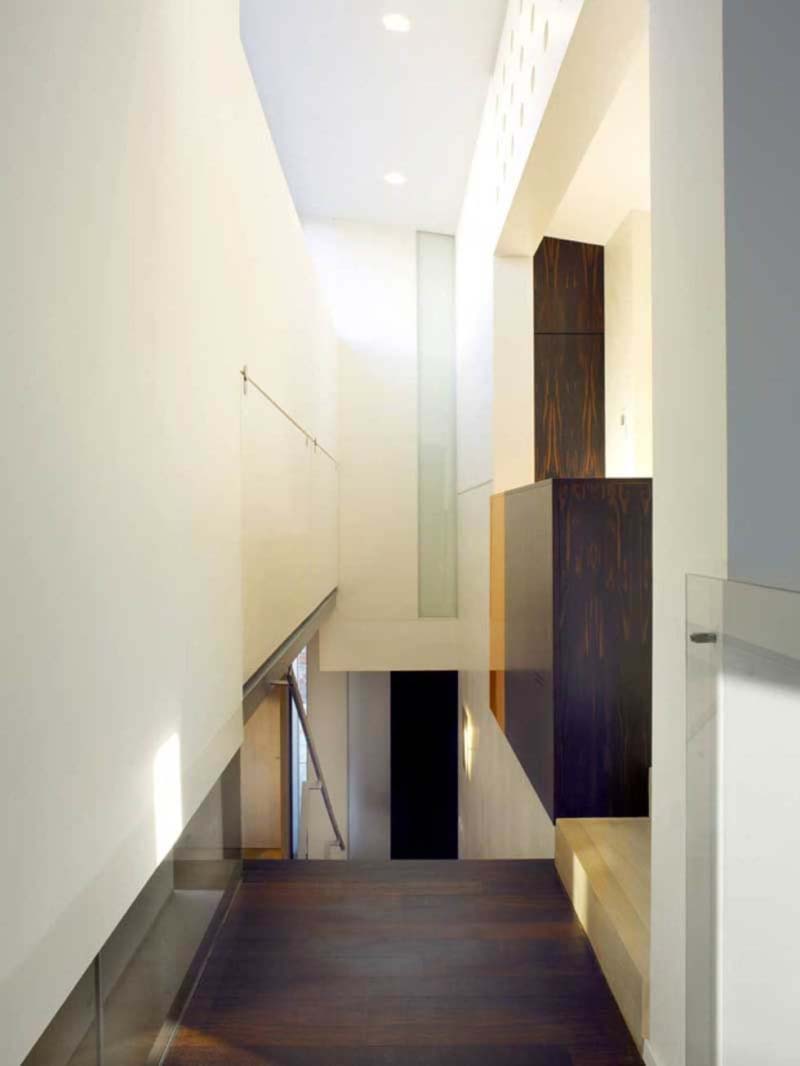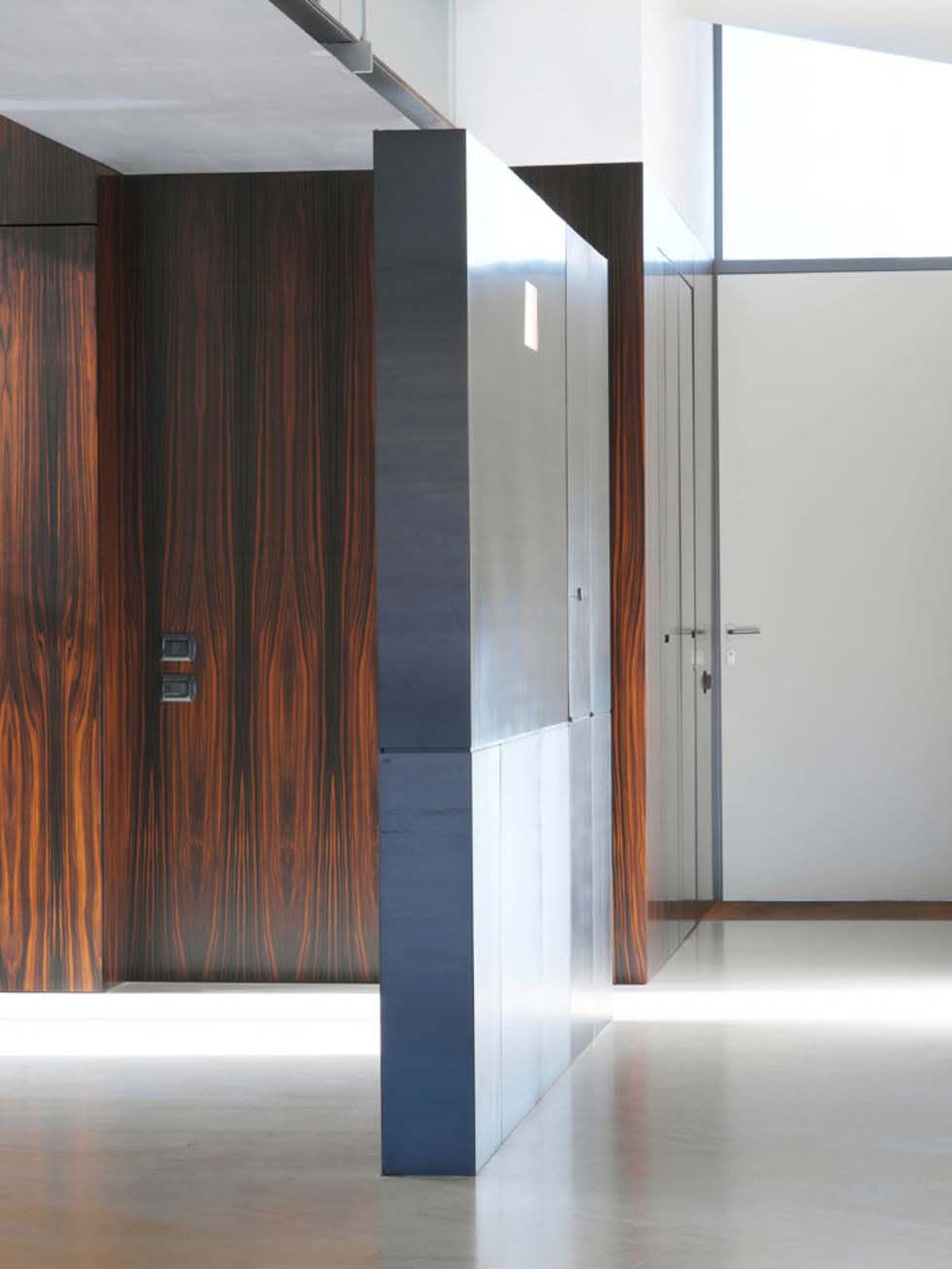 The domestic dimension of Casa Branca is fully expressed in the elegant sequence of indoor perspective views within a protected and silent private.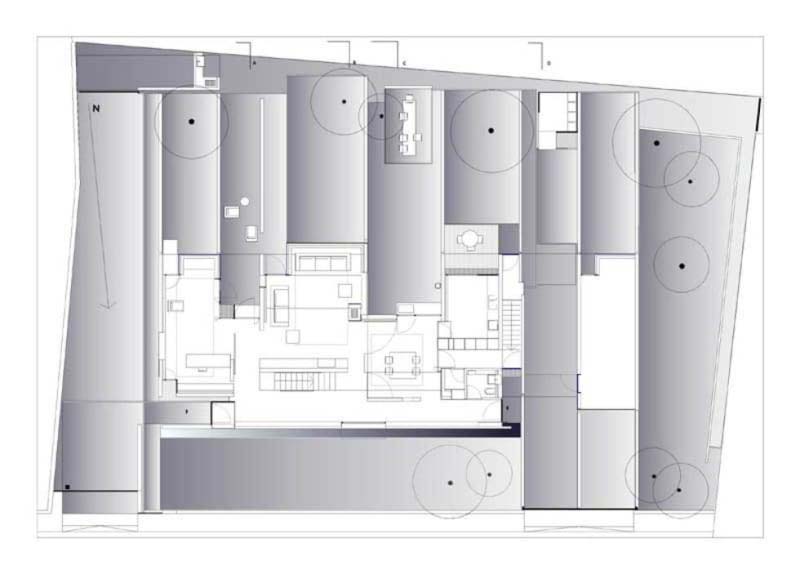 Source: Nicola Zema Architetto
Photo: Roberto Mascazzini and Matteo Piazza
Visit the Nicola Zema Architetto website