German deisgn studio NEO presents its latest creation POP. This lighting literally pops up like a glossy bubble in your room- Pop is an amazing lighting solution designed in smooth and glossy ceramic - open up your room for harmony.
Its characteristic bubbly shape brightens up your room and casts shadows looking like a key - your key to a smooth atmosphere. POP shows how important it was to the designer to push the boundaries of the use of ceramic to pop up a new window of lighting design. It highlights how it's worth working with the material and its fascinating potential.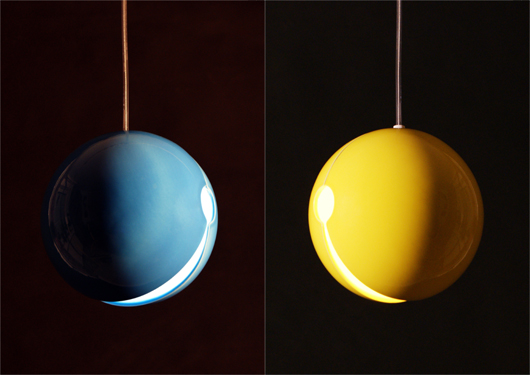 At first sight POP looks like a simple fixture but indeed this creation defies the material since it pops away from conventions making use of a technology less explored in combination with ceramic.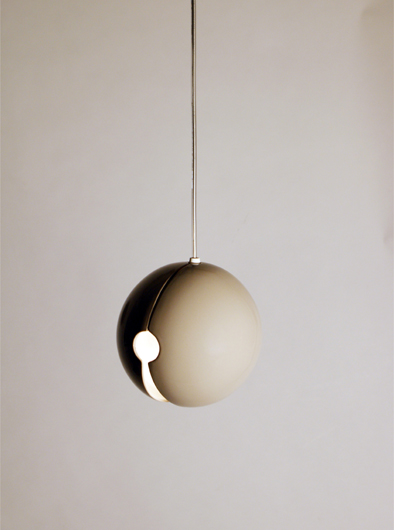 Its two semi globes are melting to one by magnets connecting both parts and supporting the weight of the material. It's magic!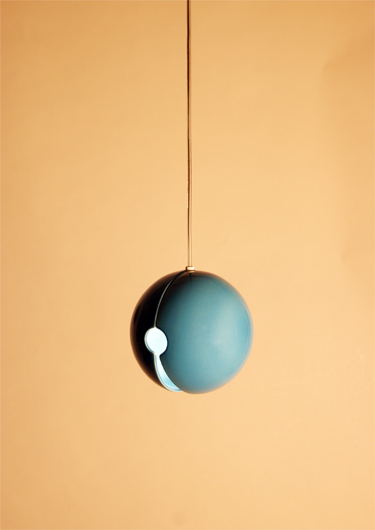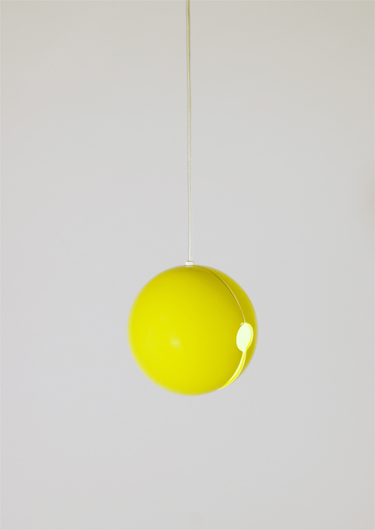 This object is lively and extremely playful and it's for sure a highlight on any decoration solution.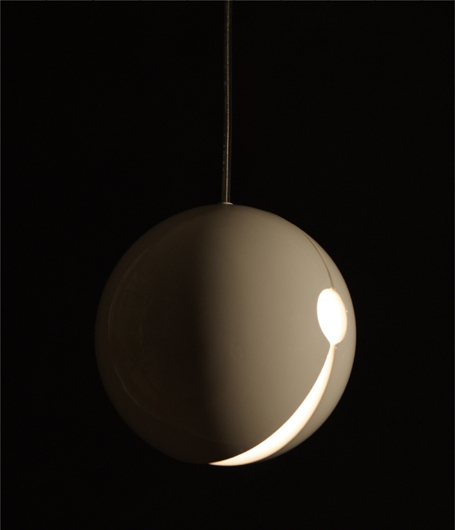 POP is delicate, elegant and neutral; it hovers in your room in the four colours of the rainbow.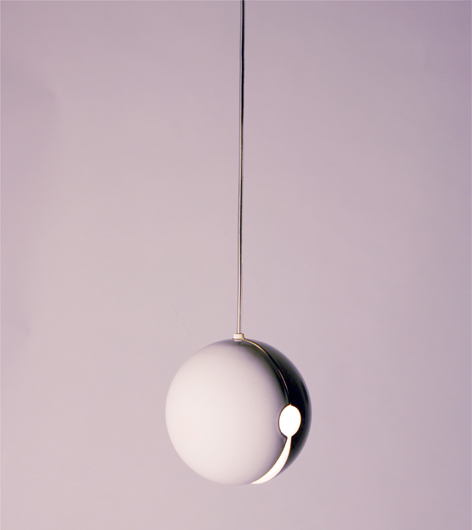 Material: ceramic
Available colours: white, grey, blue and yellow glaze
Electrics: 1,10m clear cable EU/UK/US - max. 40 W, E14 clear bulb included, ceramic ceiling rose included
Dimensions: Ĝ 160mm
Weight: 1,0 Kg
Visit the NEO Design website