Light, glass and metal: Ghebo by Karman design brand, is the breakdown of the essential elements that constitute a traditional Maria Theresa lamp, a jewel of light, now revisited and two-dimensional.

Venice, a luminescent labyrinth of canals that cut through the lagoon, home of hand-blown glass and the city that spawned the couple of designers Luca De Bona & Dario De Meo. Inspired by the sun's rays on the waters running through the intertwined pattern of the canals (in Venetian known as barene or ghebi), they have designed a large chandelier, sure to set sparks flying in both residential and non-residential spaces.

The skeleton is composed of thin metal rods and flat laser-cut modules in golden iron are paired with modules of the same shape in Murano glass, with little roses on the joints and bobeches in Bohemia crystal, stolen from the Venetian tradition of the mid 1700s, when a Maria Theresa-style lamp was a must in every noble building.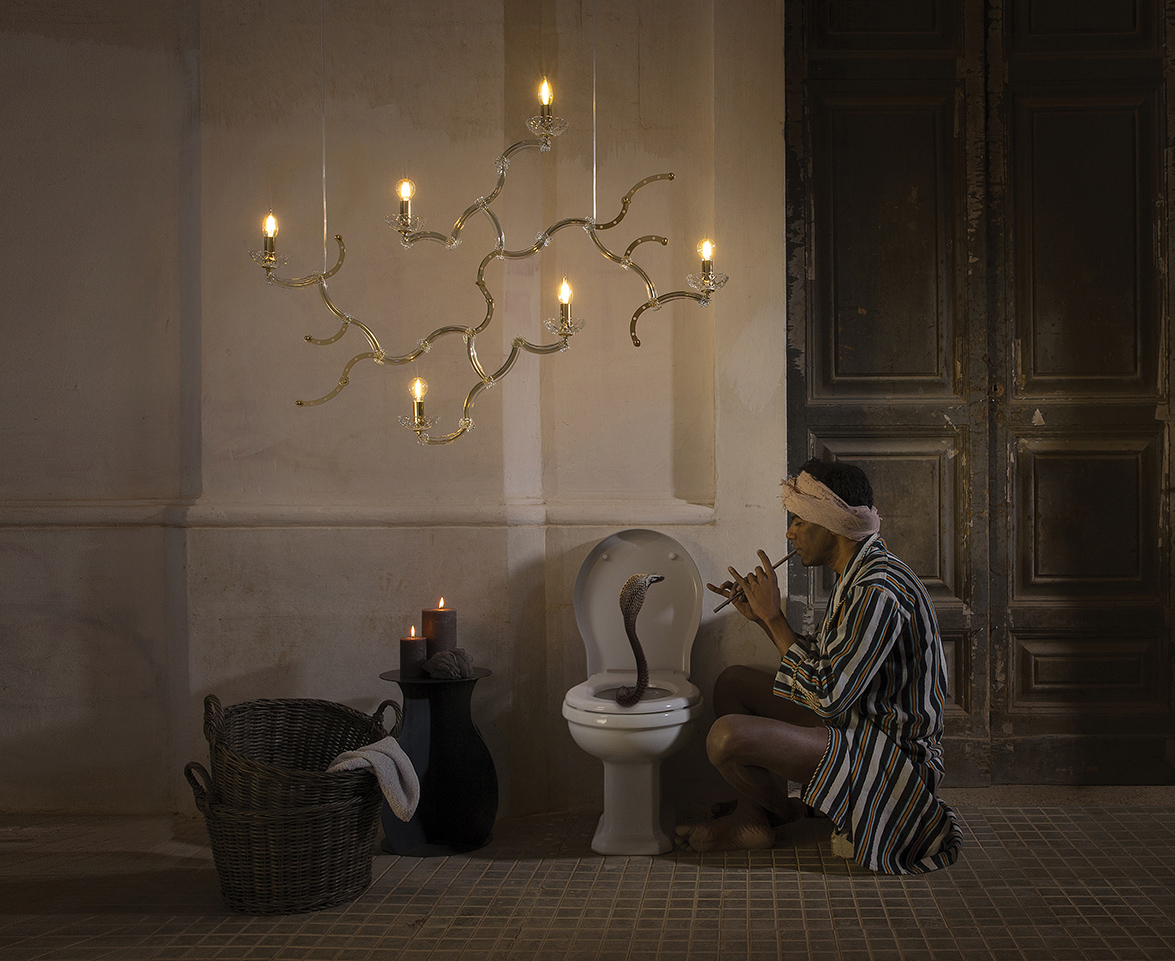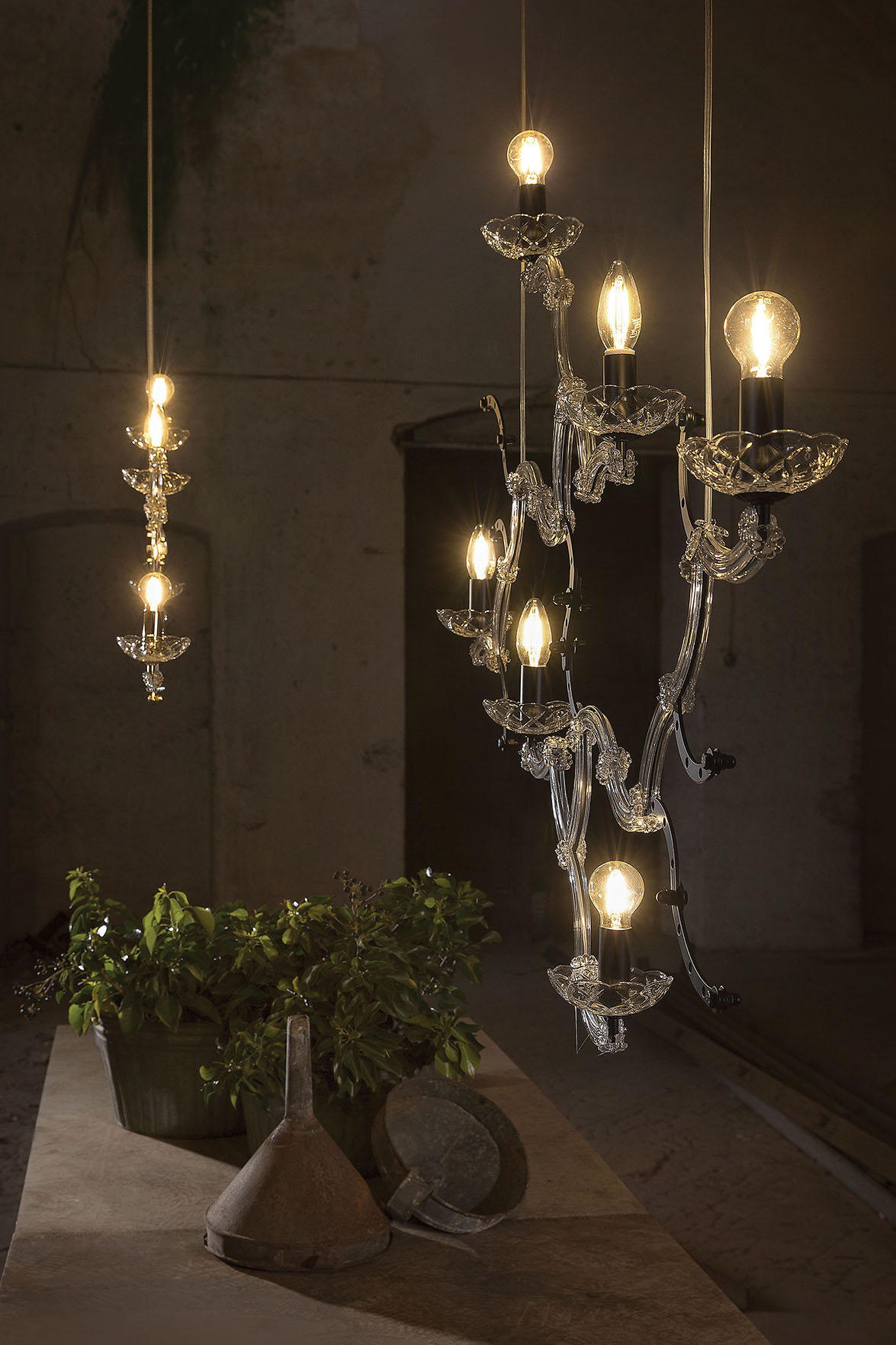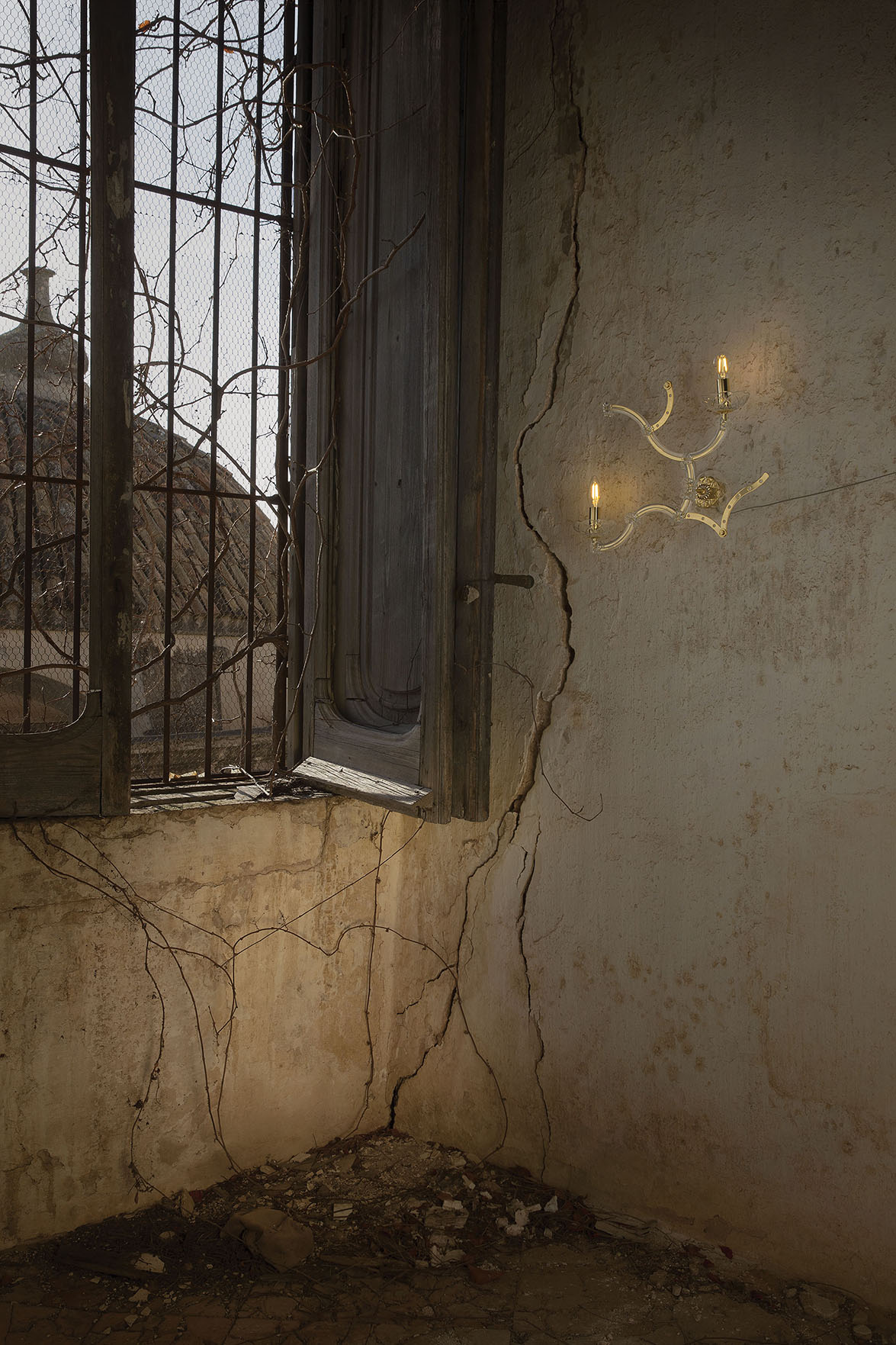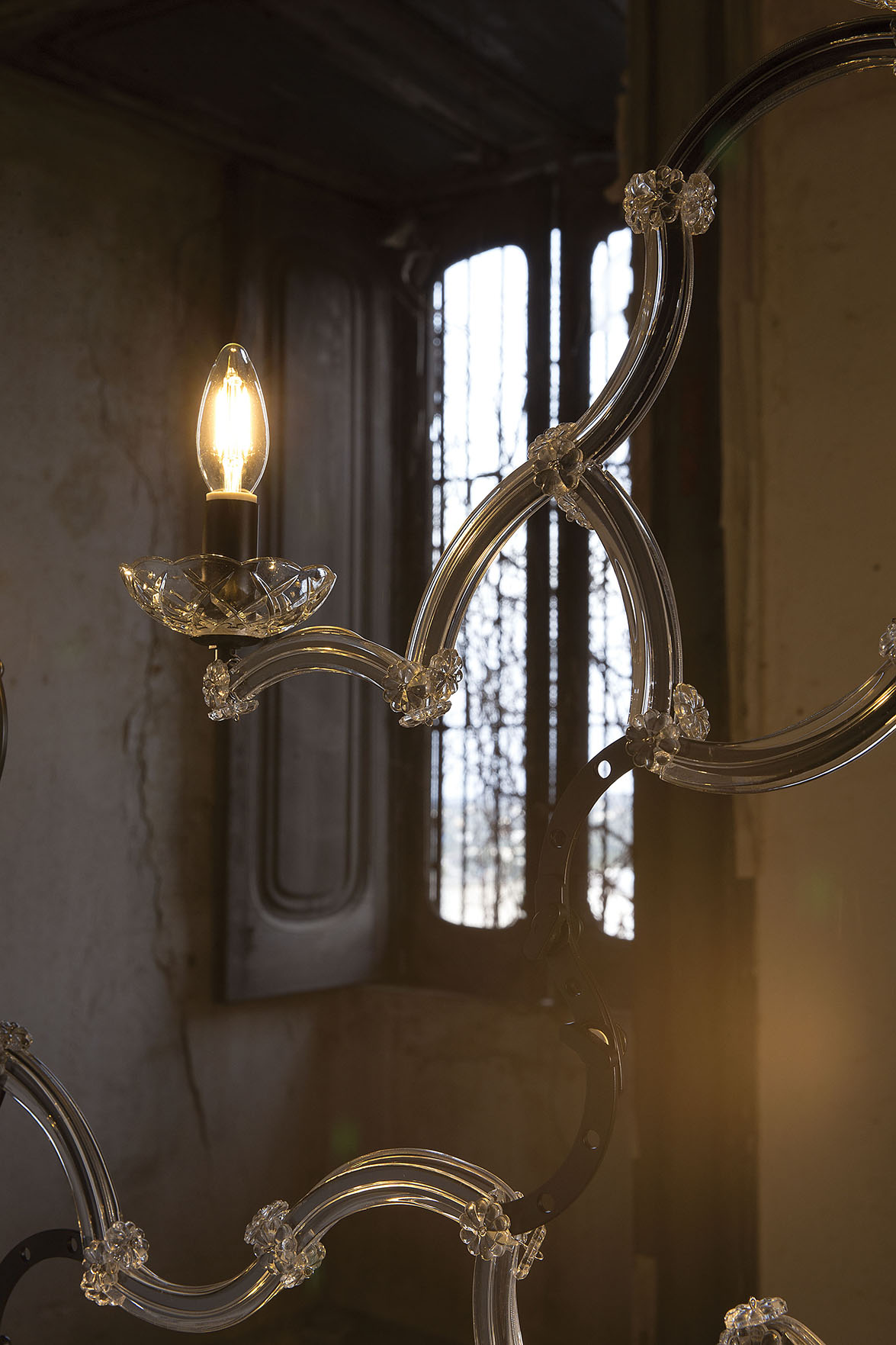 The metal parts not doubled are reinterpreted, almost desecrating them, with details such as screws, holes and bolts. The electric cable which passes through each module in the centre is another decorative element, whereas the classic rose is replaced by an industrial-style perforated tube from which the light filters through.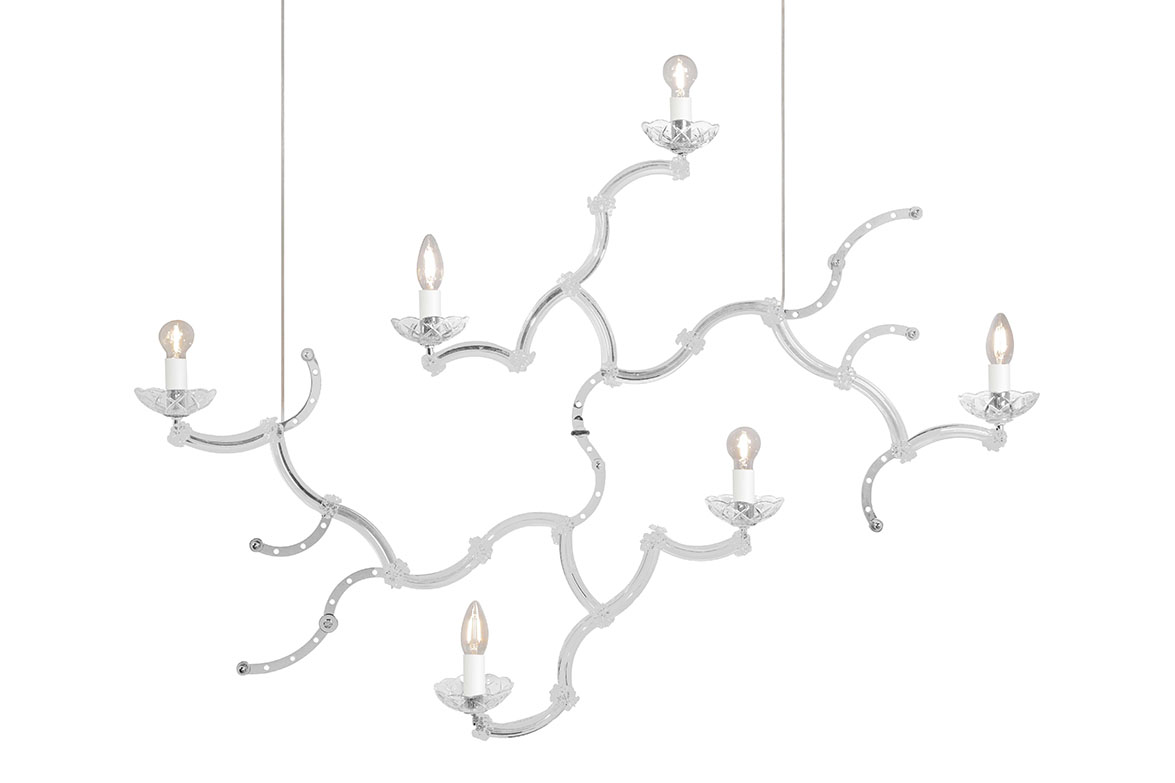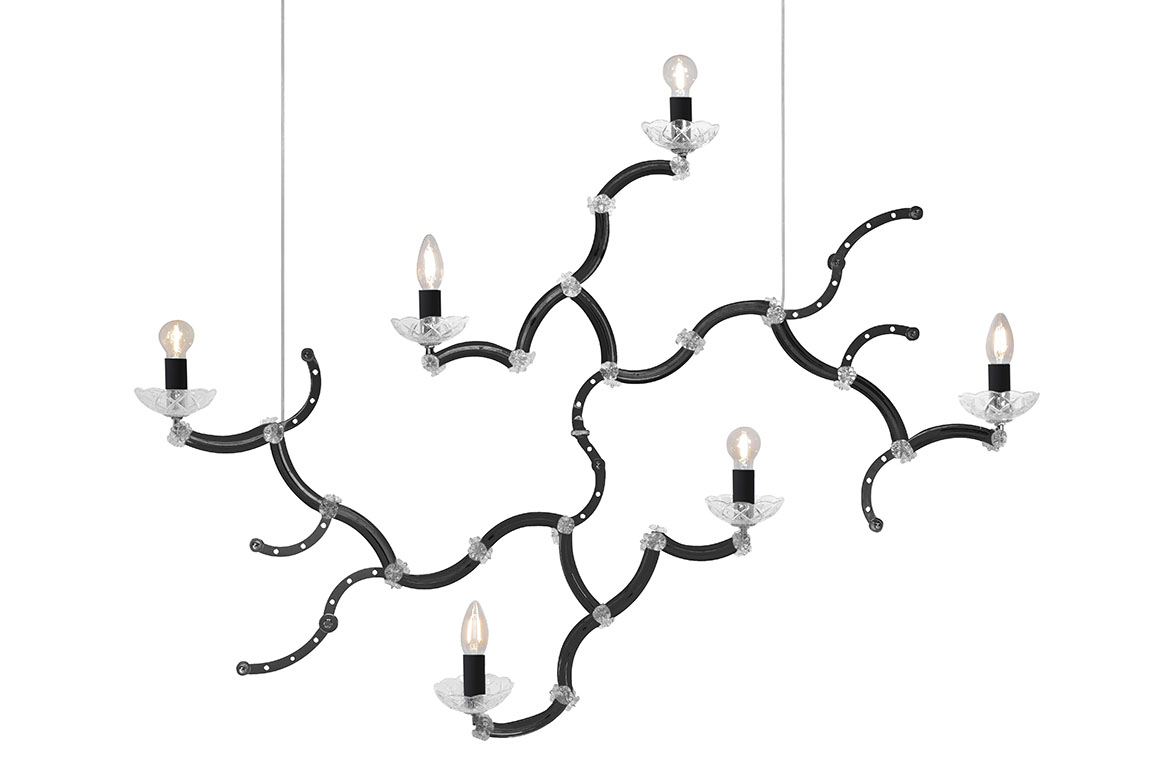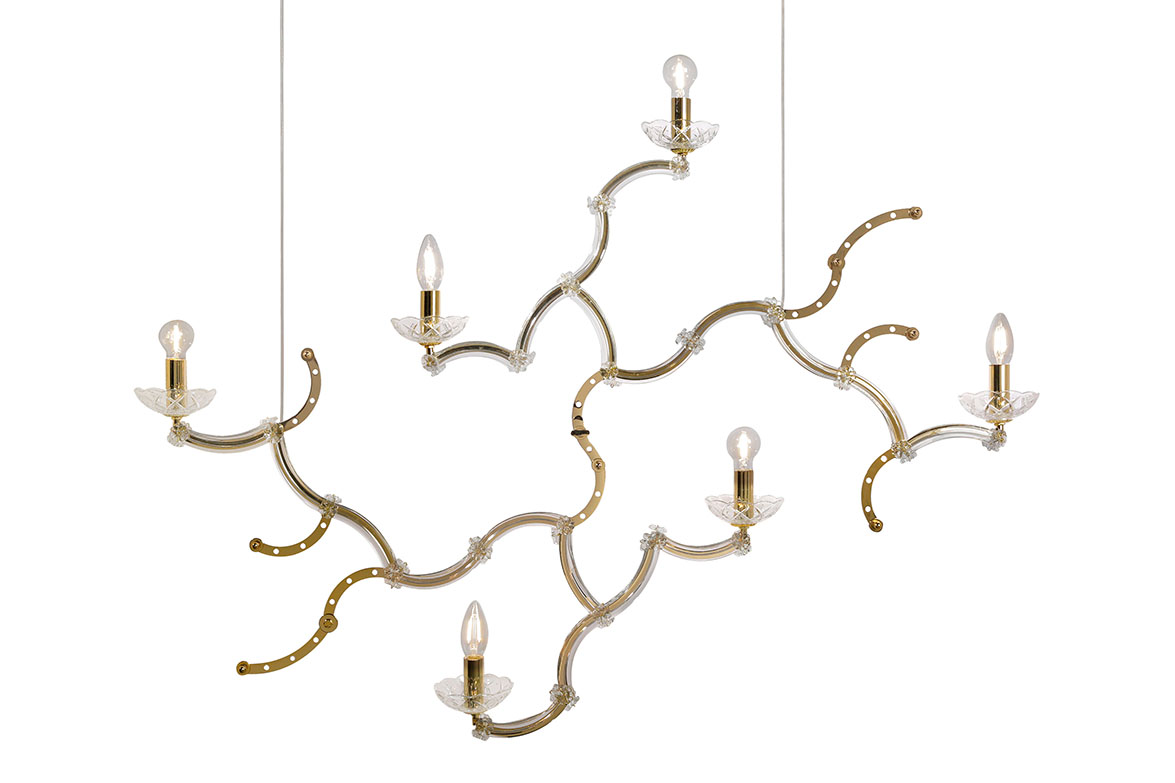 Source: Karman

Read more news related Karman published at Infurma

Visit the Karman website