The textile design 'Blocks & Grid' for Maharam was reason for Scholten & Baijings to study in depth the suitability of the fabric designed for this project by company Moroso.
By using the fabric design on scale models of existing furniture, it was possible to thoroughly examine the pattern's effect. It became evident how the pattern had to be defined in order to obtain exciting compositions with a clear colour expression for each separate cut of fabric.
Gradually, the need arose to design a new piece of furniture especially for the 'Blocks & Grid' fabric. It is interesting and challenging for designers to personally determine the context for the fabric. A new fabric for a new way of sitting.
This new way of sitting will probably be more like lying. The seat height is lower than usual, and the furniture's open design allows for more freedom of movement. Spatial dimensions, layered patterns and colour use are central considerations in the fabric design. Scholten & Baijings' first sketches and scale models consist of soft, rectangular 'Daybeds' that offer multiple uses: sitting, leaning against, lounging or lying down, alone or with each other. The use of futons, as customary in typically Japanese rooms, served as an important source of inspiration.
In the second sketch phase the idea emerged to use the old Ottoman Empire as an imaginative starting point. A footstool is also called an Ottoman. Ottoman history provides many magnificent examples of decorative interior fabrics in combination with low seating elements, intended to encourage social interaction among people.
Images evoked are those of tea drinking, the use of a waterpipe, or the enjoyment of a shared meal. In addition, numerous examples exist of fabric designs in vibrant colours and with clear graphic patterns, used in wide-open, spacious interiors.
The furniture design is unlike that of the fabric. The Ottoman's design is characterized by rounder, softer and more organic forms. This is in contrast with the fabric's angular colour compositions and creates a magnificent symbiosis. However, both designs also work very effectively on their own.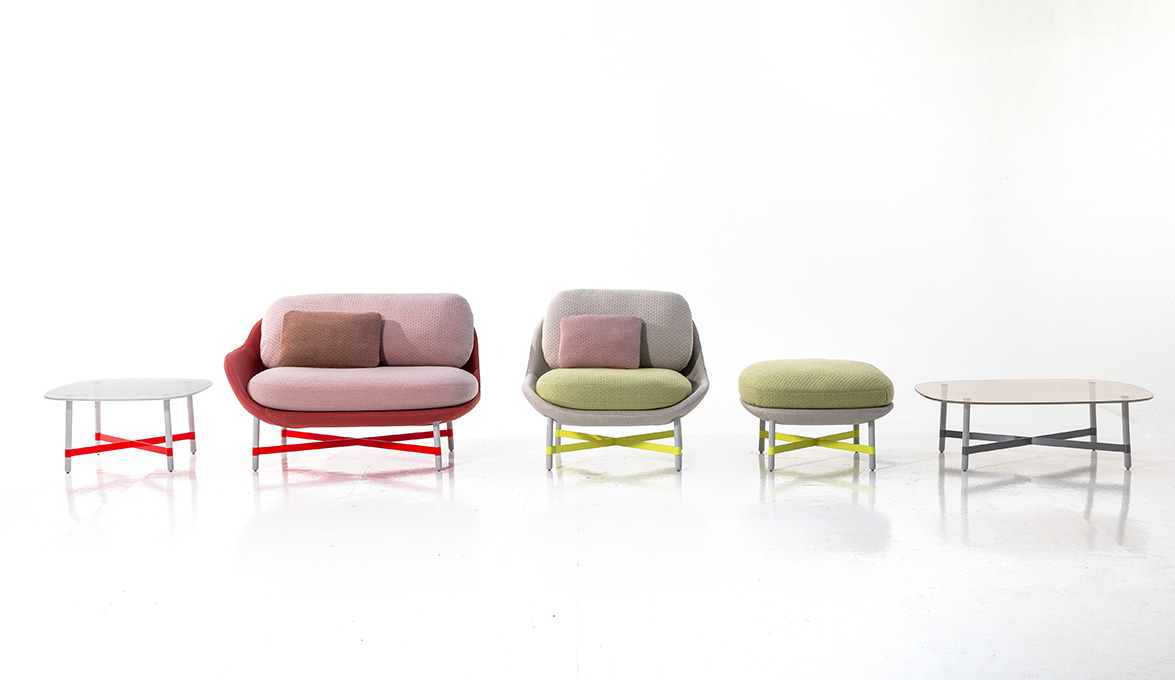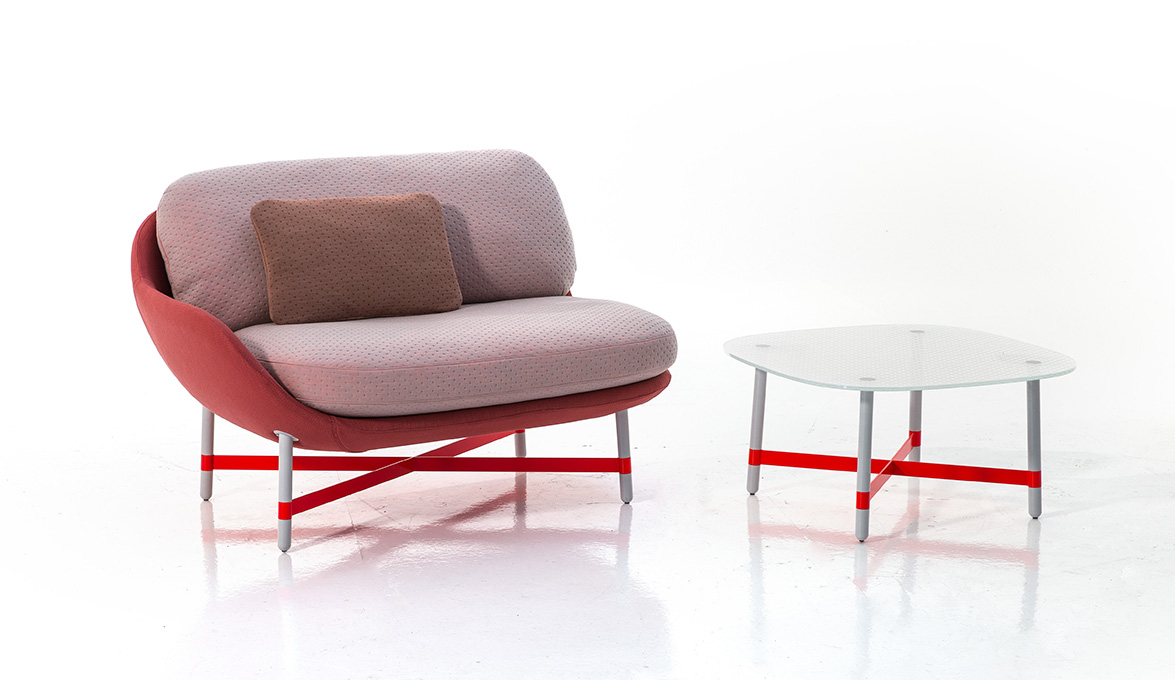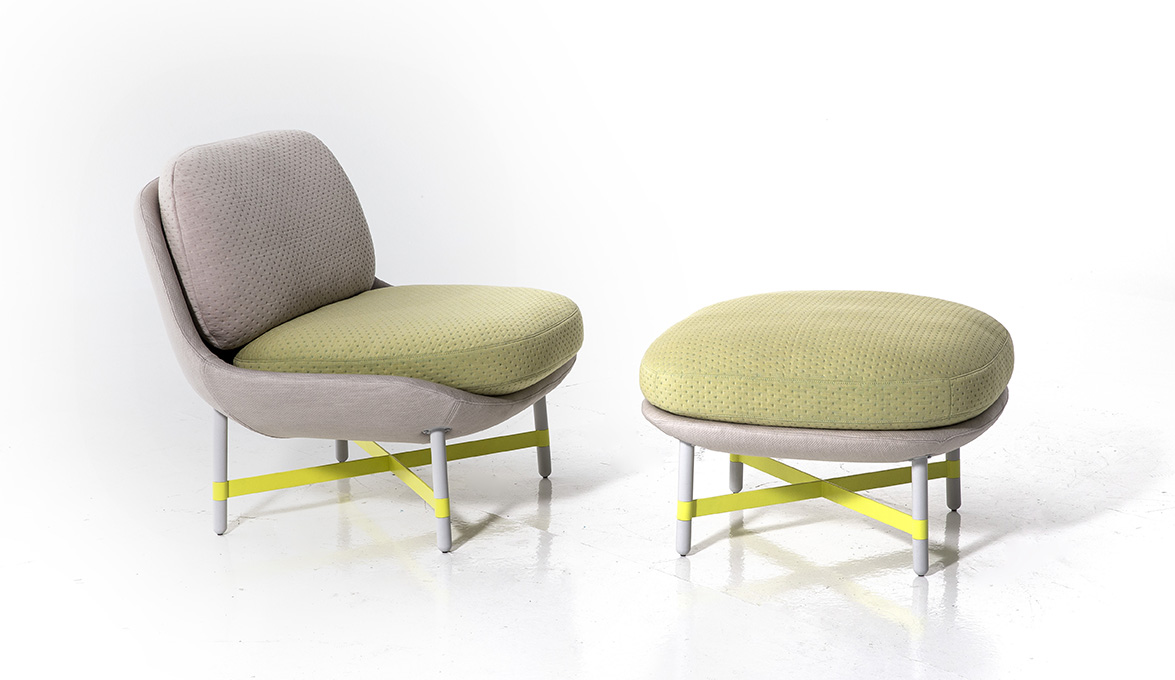 Source: Moroso
Read more news related Moroso published at Infurma
Visit the Moroso website