With the launch - during the Salone del Mobile in 2016 - of the HAPTIC series with the handle in concrete, deriving from the Concrete concept, which involves the use of cement resins in the designer tap industry, Ritmonio has definitively consecrated its role in the world of architecture and interior design.

Ritmonio is the only company in the industry that has thought and proposed the use of concrete applied to the control of the taps: a distinctive sign of Ritmonio and the series, that has become a true icon, increasingly appreciated by architects, designers and end users all over the world.

After a consistent chromatic and stylistic study and a steady search made by the company for new techniques for the production of this material, it is born from the concept concrete colours, the project "The colours of the world", in which the handle in concrete is presented in different colours for the first time, inspired by the suggestions of some natural scenery.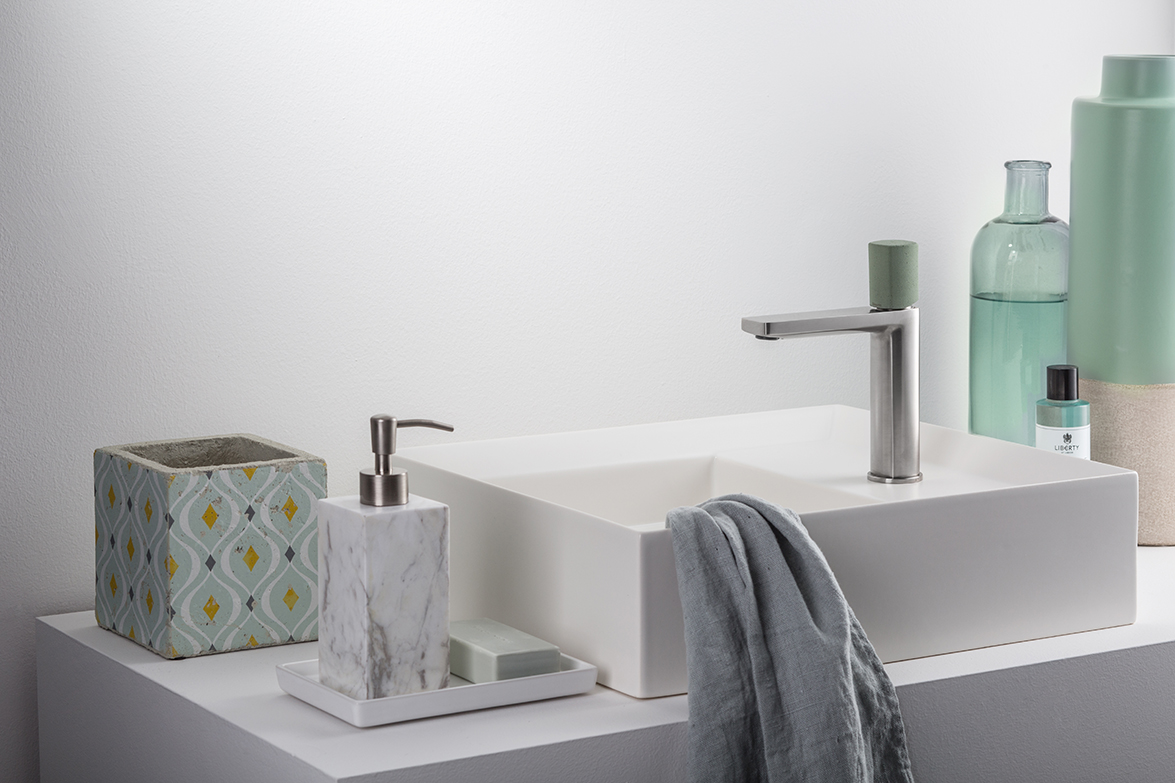 Amazzonia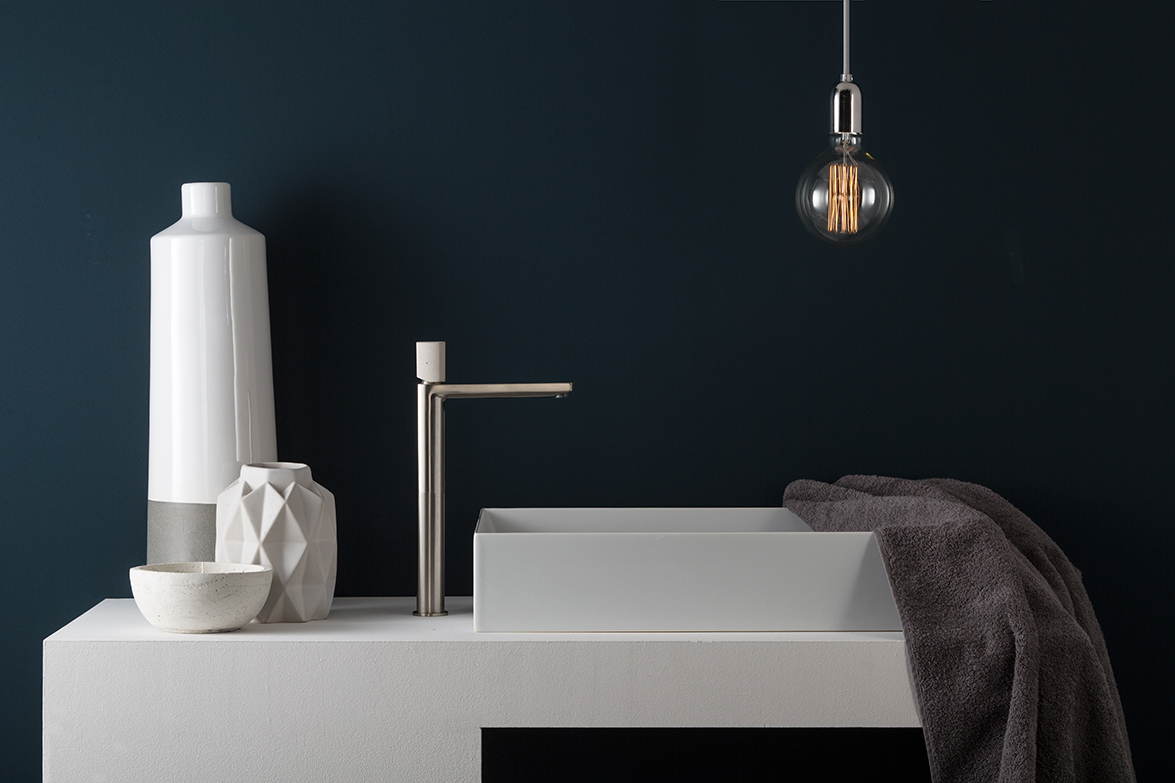 Artide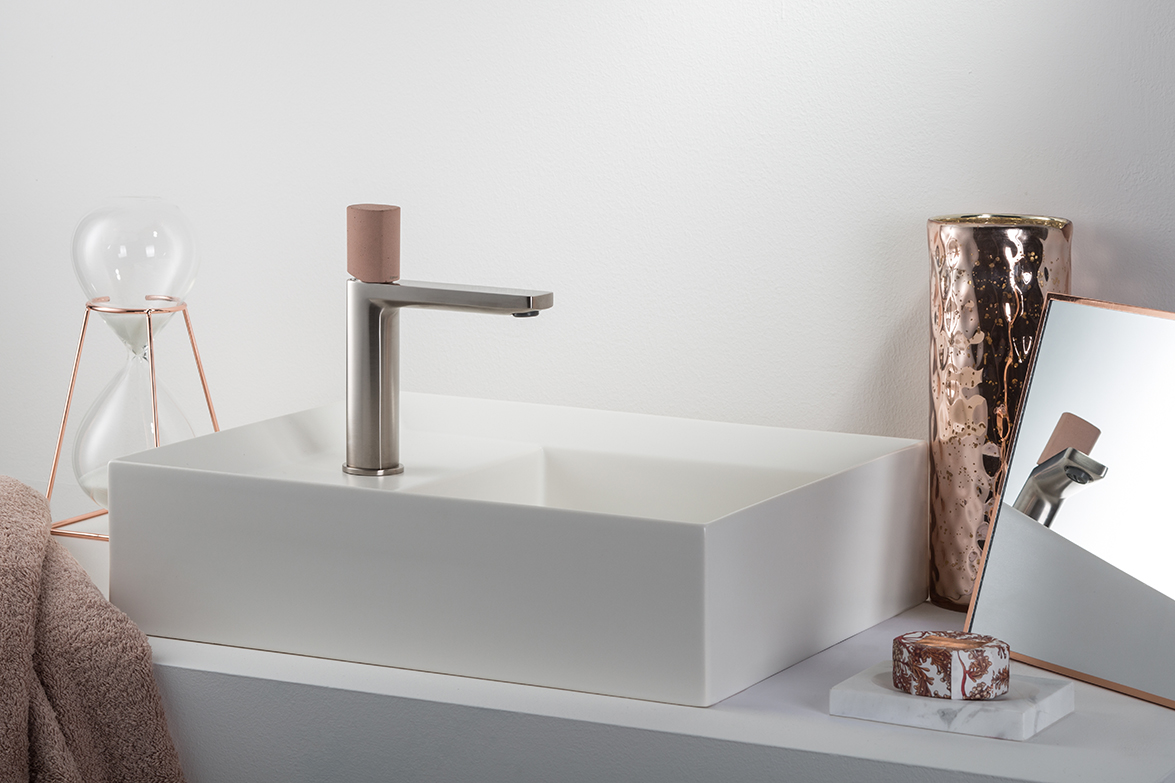 Tramonto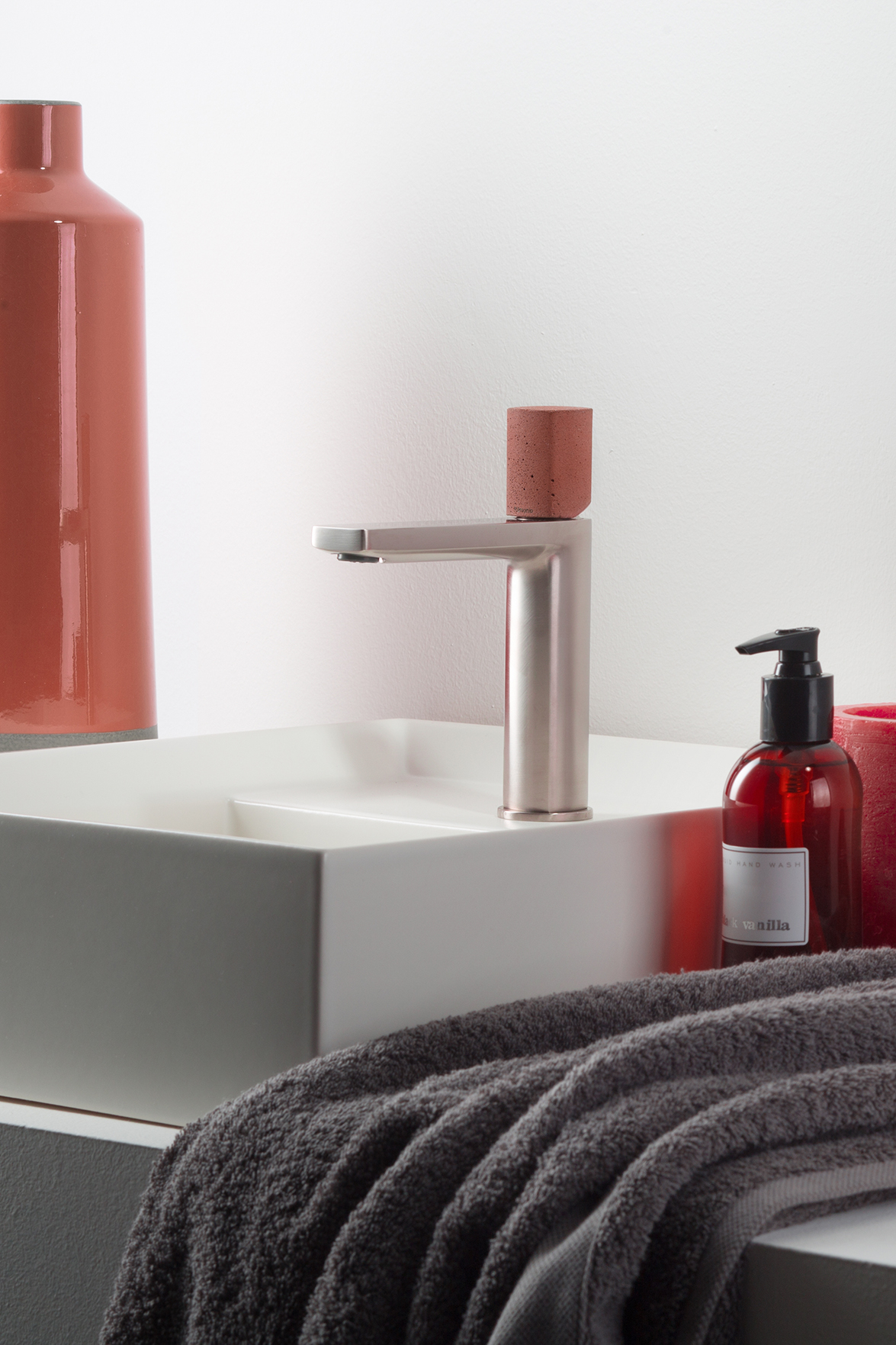 Canyon
By completing the Haptic series, Ritmonio confirms its position as a "trend-setter", a reality that can anticipate the trends of the near future, reflecting the modern and global architectural and design trends.

Eight colours available - inspired by the naturalness of the primordial elements - that are very well suited for multiple combinations. Tramonto, Canyon, Oceano, Vulcano, Artide, Tundra, Amazzonia, Sahara these are the names carefully selected: colours that are soft but firm, sober but daring, that can create emotions just like "the colours of the world".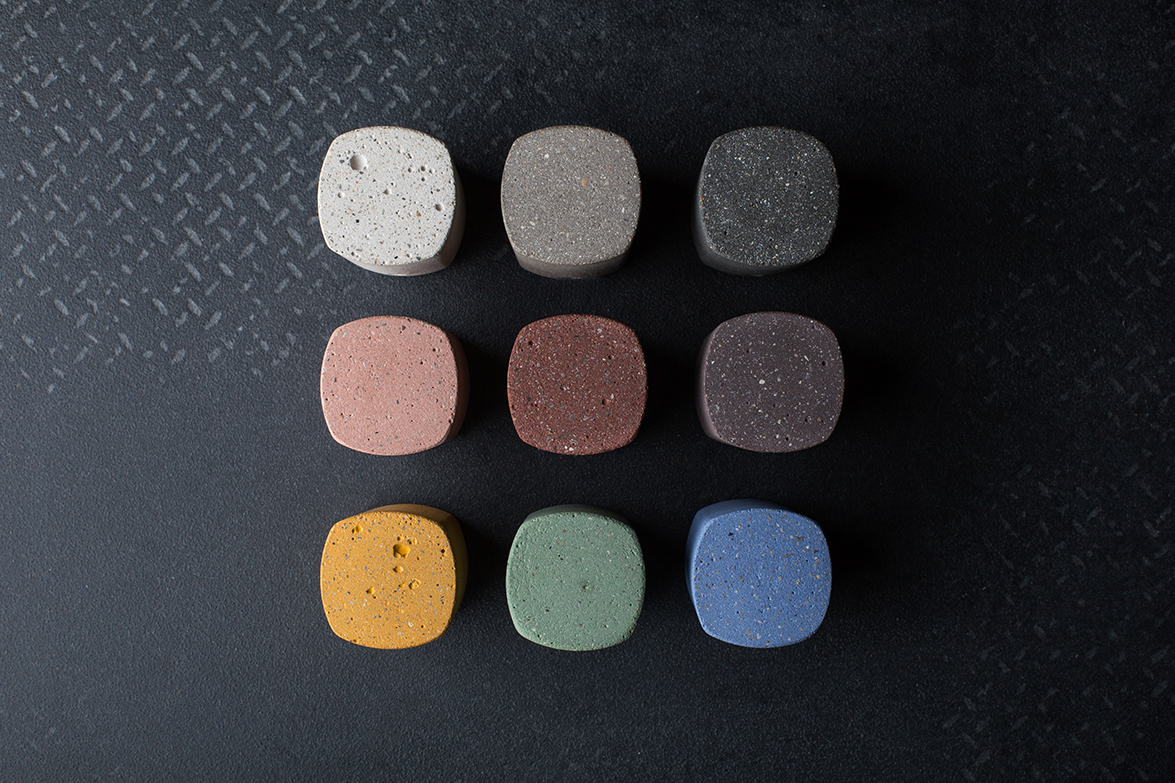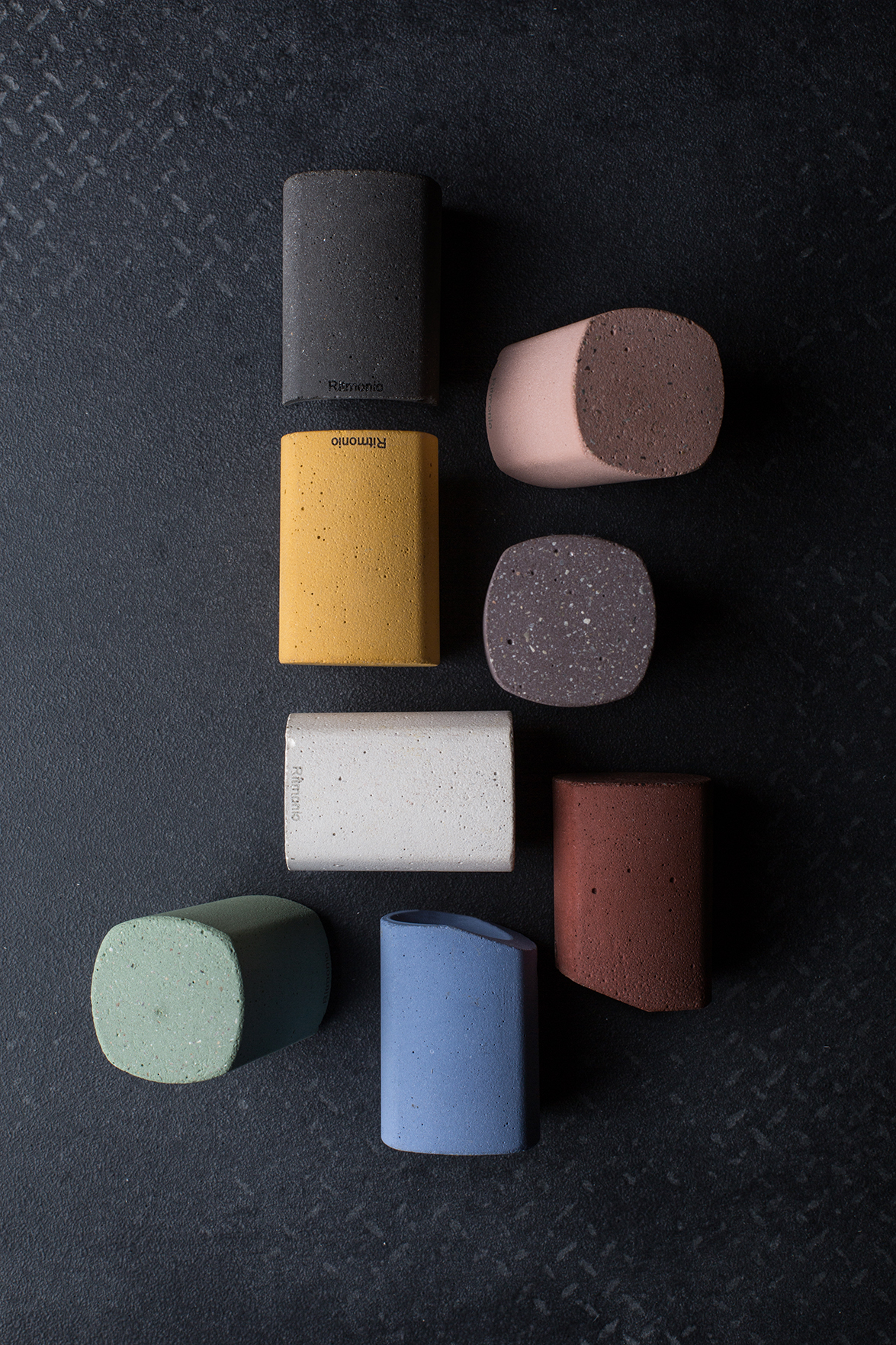 The Haptic series is therefore an innovative product that overcomes the collective imagination that still perceives concrete as a single-colour element connected to industrial environments, focusing on elements of great visual impact, perfect for interior design environments with strong scenographic effects.

In the handle, the control element, the real point of contact with the user, the tactile dimension of the concrete is emphasized and is perceived as soft, warm, almost sensual.

A rough and structural material that - thanks to the use of the colour - find itself as velvety and gentle. A sensory experience that becomes complete with the visual dimension: it is the eye to clearly understand the colour variation in the different aspects of the handle and its evolution over time; and it is again the eye to perceive the porosity that becomes soft to the touch.

This is because the making of the concrete handle, which sees each single piece poured manually, leaves its history in the finished product. A history of craftsmanship, where irregularities add value to the product and attest to its uniqueness.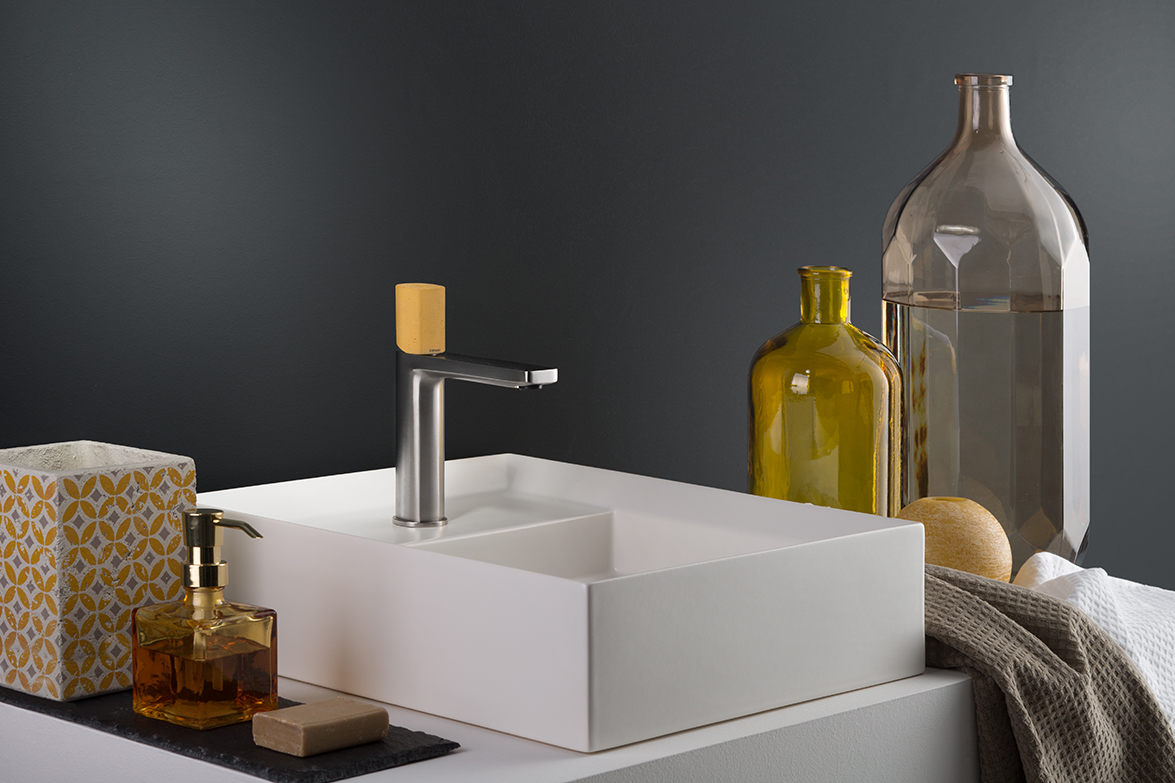 Sahara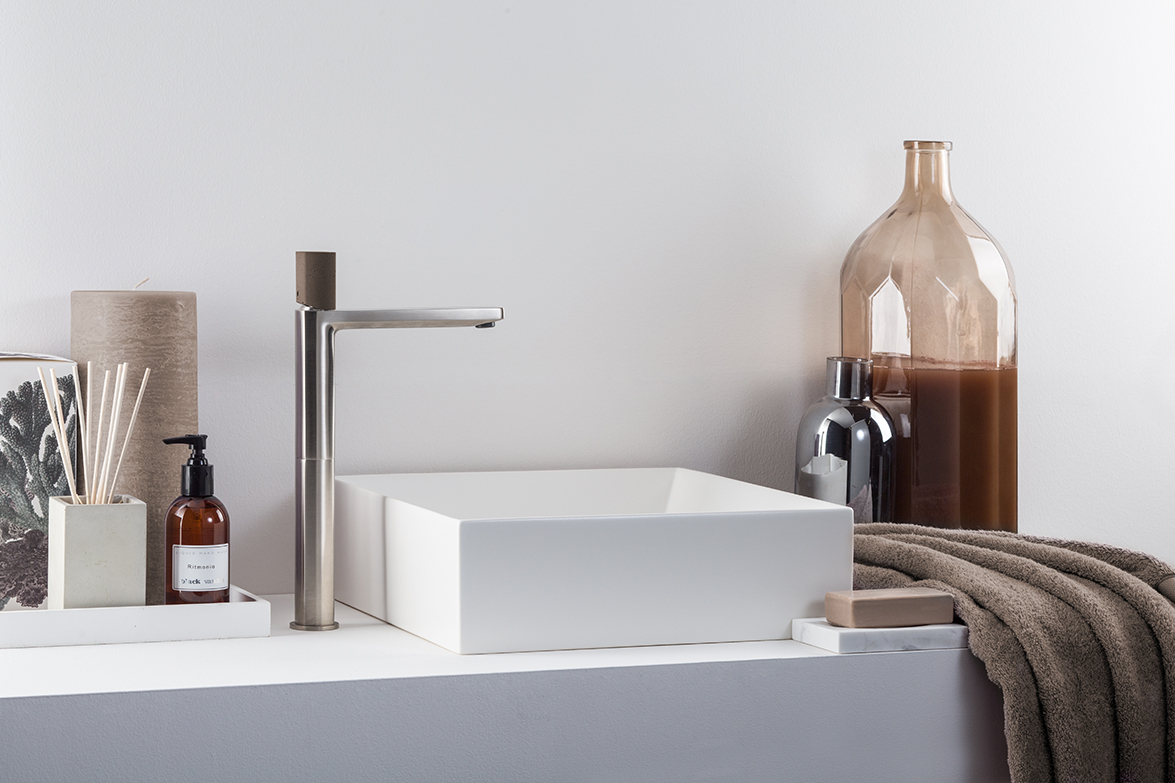 Tundra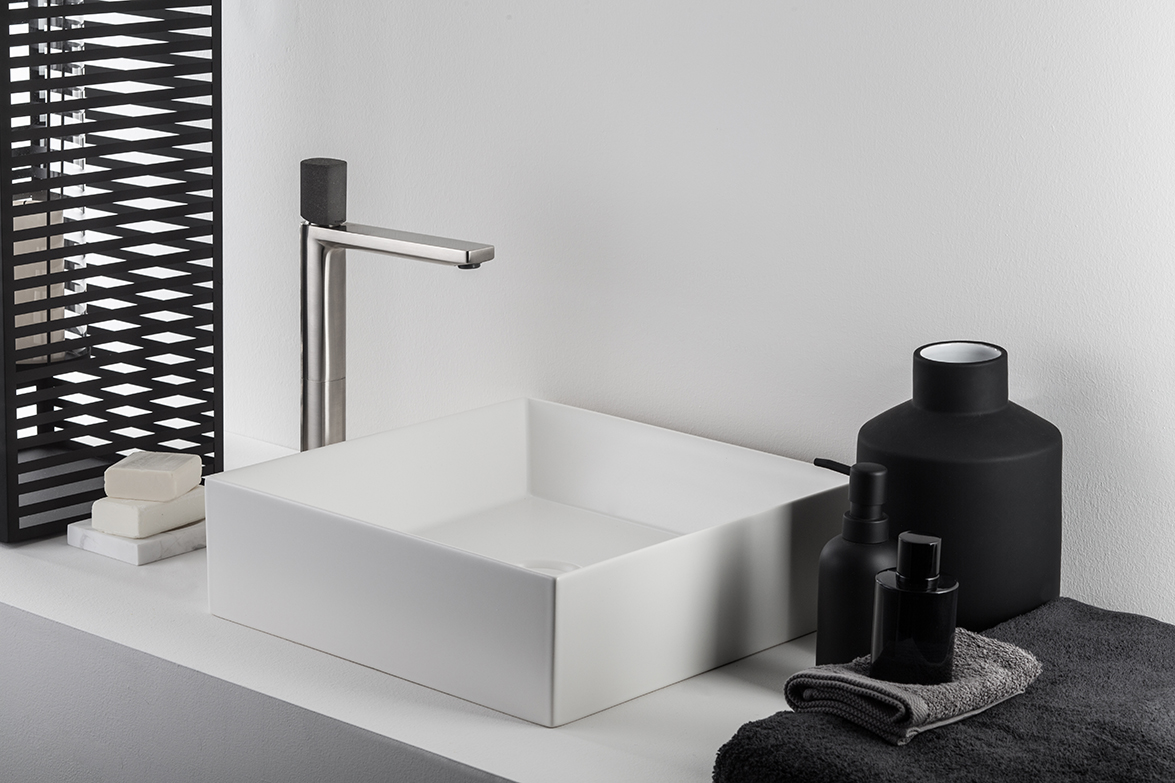 Vulcano
The "Colours of the World" are versatile, easily combined with stylistic and unique designs, like all the products created by a reality that makes internationality one of its pride. This is an important turning point in a steady process of positive growth of the brand.

Source: Ritmonio

Read more news related Ritmonio published at Infurma

Visit the Ritmonio website