Enhance your creativity and with it your imagination. That is the new objective raised by Actiu, manufacturer of office and contract furniture with Shey, one of their latest developments. It is a new modular system designed for open, welcoming, collaborative and multi-functional spaces. Furniture that responds to the latest trends in office design which combine personal and individual spaces with more open and collaborative areas enabling creativity to fly.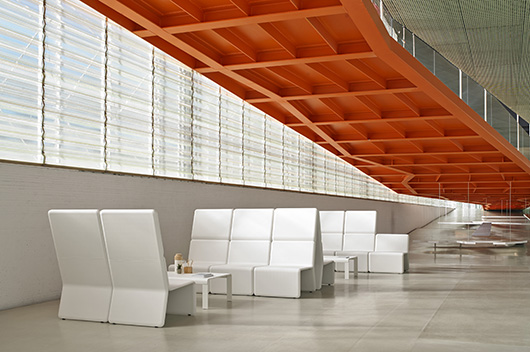 title="Más..." />
For this a spot has been produced to motivate your inspiration and along with it your talent and productivity. I dare you to let your imagination fly!
Freedom, flexibility, movement are the words that reflect the spirit of the new collective spaces and work. Fixed hours, static operating positions, offices and closed meeting rooms disappearing to make way for a universe dominated by an open, friendly, collaborative and multi-functional environment. A place that combines the privacy of individual workstations with areas of inspiring and stimulating meeting where everything is possible and where productivity and creativity coexist in a close link. To enhance inspiration, creativity and imagination, Actiu has developed Shey, its first program of Soft Seating for offices and public spaces designed by Ramos & Bassols, a design studio recently awarded an IF Design and Red Dot Award for its Wing chair, another development by Actiu.
Shey is a collection of modular seating based on an intelligent system that combines different sheets in the form of superimposed layers. The union of two basic elements configure the entire collection: a sheet designed as a seat back assembled from a sheet which exerts support. The combination of these sheets allows straight-forward growth, add-ons as well as cosy and intimate spaces. An elementary union which results in a unique easily adjustable seat which adapts to the characteristics of each space without sacrificing comfort and the ergonomics required.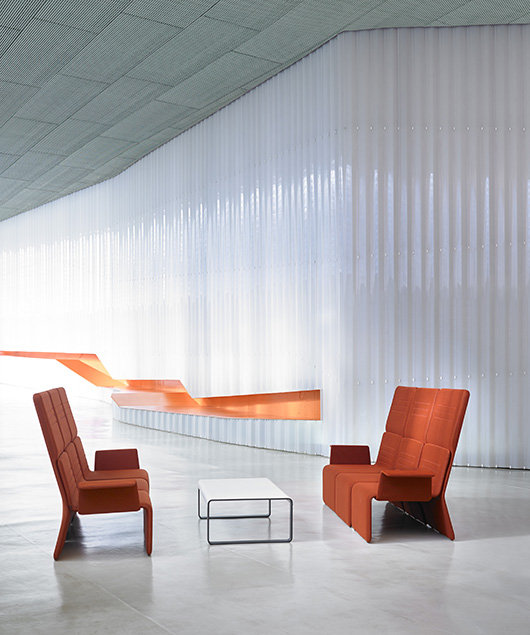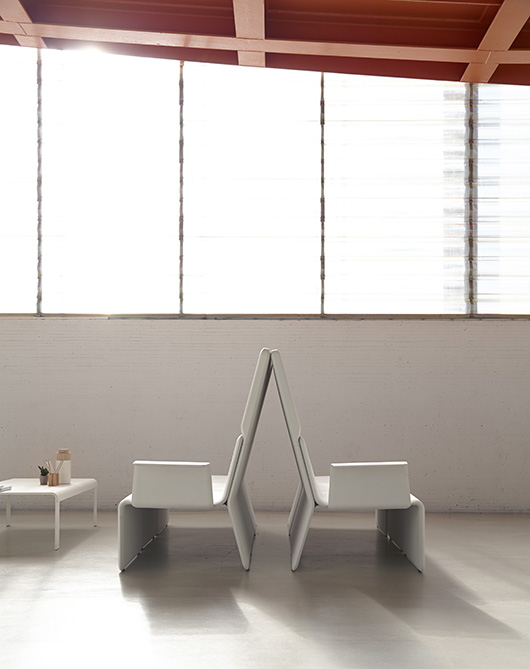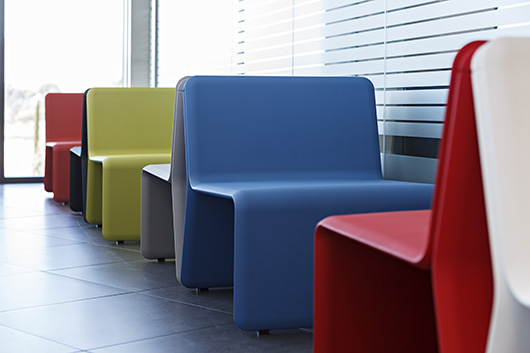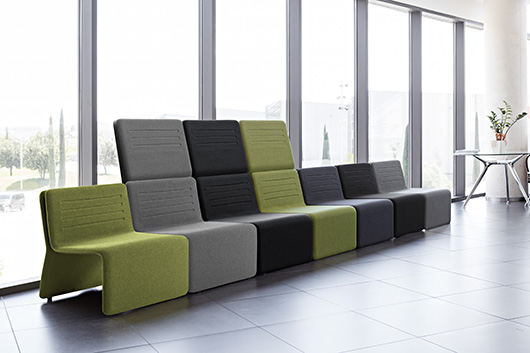 Amongst its technical features the PUR finish stands out, in addition to the full range of upholstery (leather or textile), which makes Shey an aseptic product, i.e. without pathogenic germs capable of originating or developing diseases, ideal for public spaces with a high level of traffic. For its development, the designers Ramos & Bassols have created geometri.e.s with complex internal structures and large molds that provide the final pi.e.ces to one aspect of quality.
Shey is the first program where Actiu explicitly designed for areas of SoftSeating, i.e. versatile and changeable workspaces that go beyond the world of the office and come to the home to make us feel at home in a new concept called "Fri.e.ndly offices". Places which will become more effici.e.nt, where we feel more at ease and find spaces that combine concentration with collaborative and participatory work. Shey meets these demands thanks to its distinctive and avant-garde features, where despite its clean lines and light appearance, it hides its high structural strength. In addition, its wide range of models and customisable finishes, allows it to adapt itself to so many different sectors such as contract, commercial, business, health, education or high-traffic airport areas.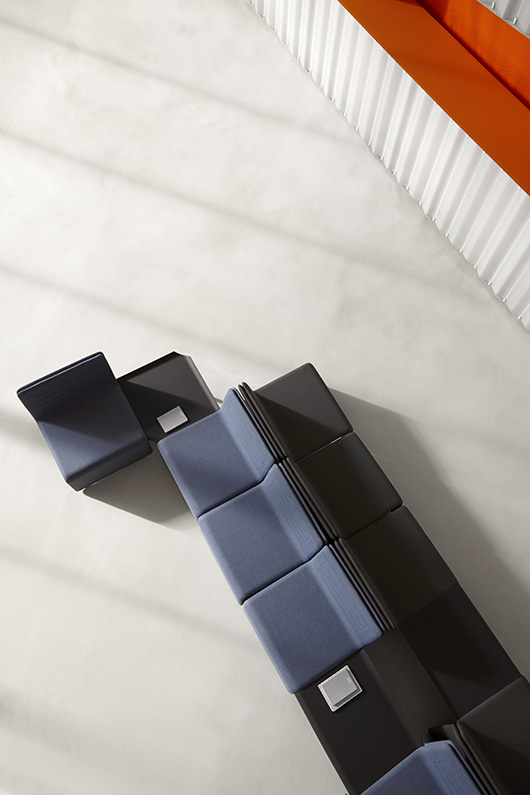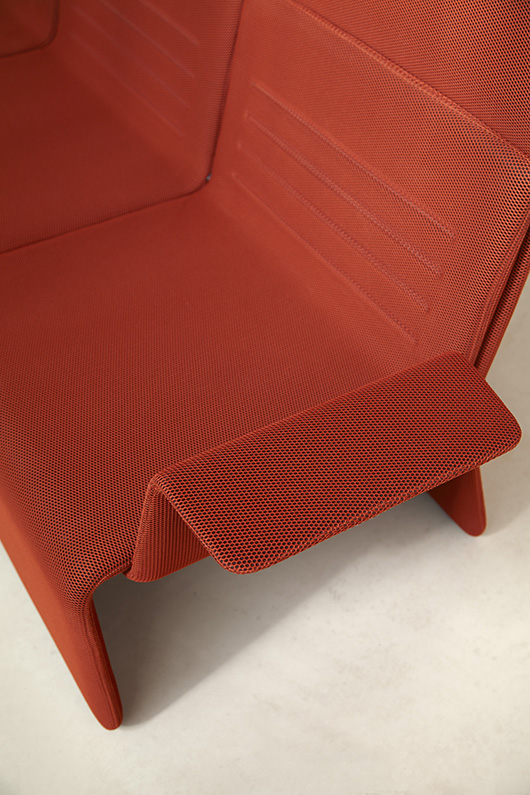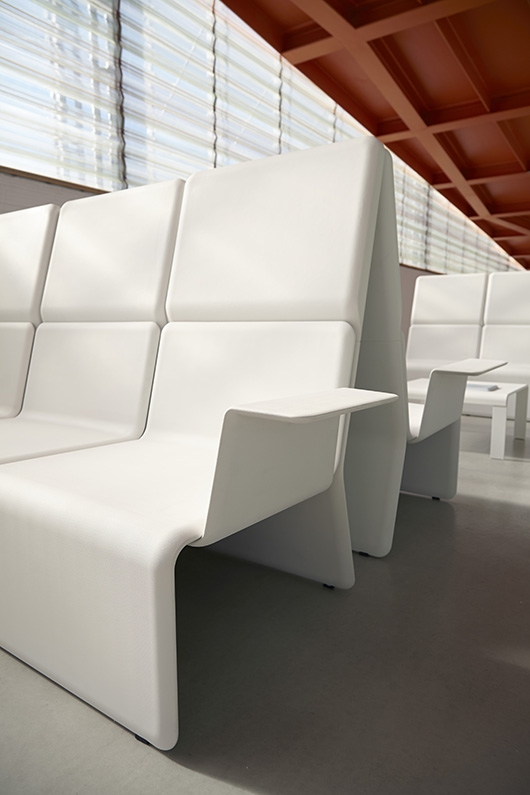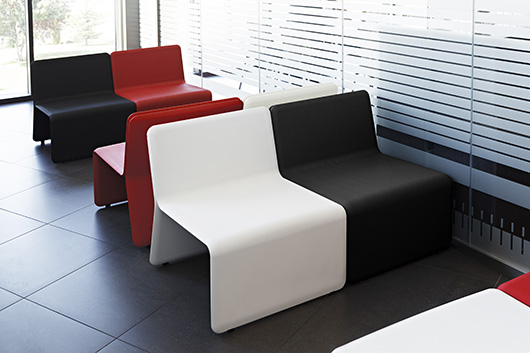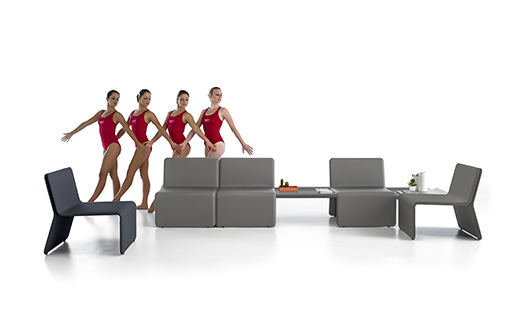 The video has been produced by Kamestudio, specializing in motion graphics and art direction, in collaboration with Gettingbetter, creative studio.
Source: Actiu
Read more news related Actiu published at Infurma
Read more news related Ramos & Bassols published at Infurma
Visit the Actiu website