Photographers Nienke Klunder and Wiglius de Bie have produced a photographic montage for LZF that juxtaposes fragments of several art movements, including Surrealism, De Stijl and Modern.
Chou table lamp by Yonoh Studio Creative
With dramatic effect, Klunder and de Bie present a number of LZF's handmade wood lamps in a series of artistic vignettes. The radiant Dandelion, slinky New Wave and peculiar Life-Size Fish are just a few of the lights on show.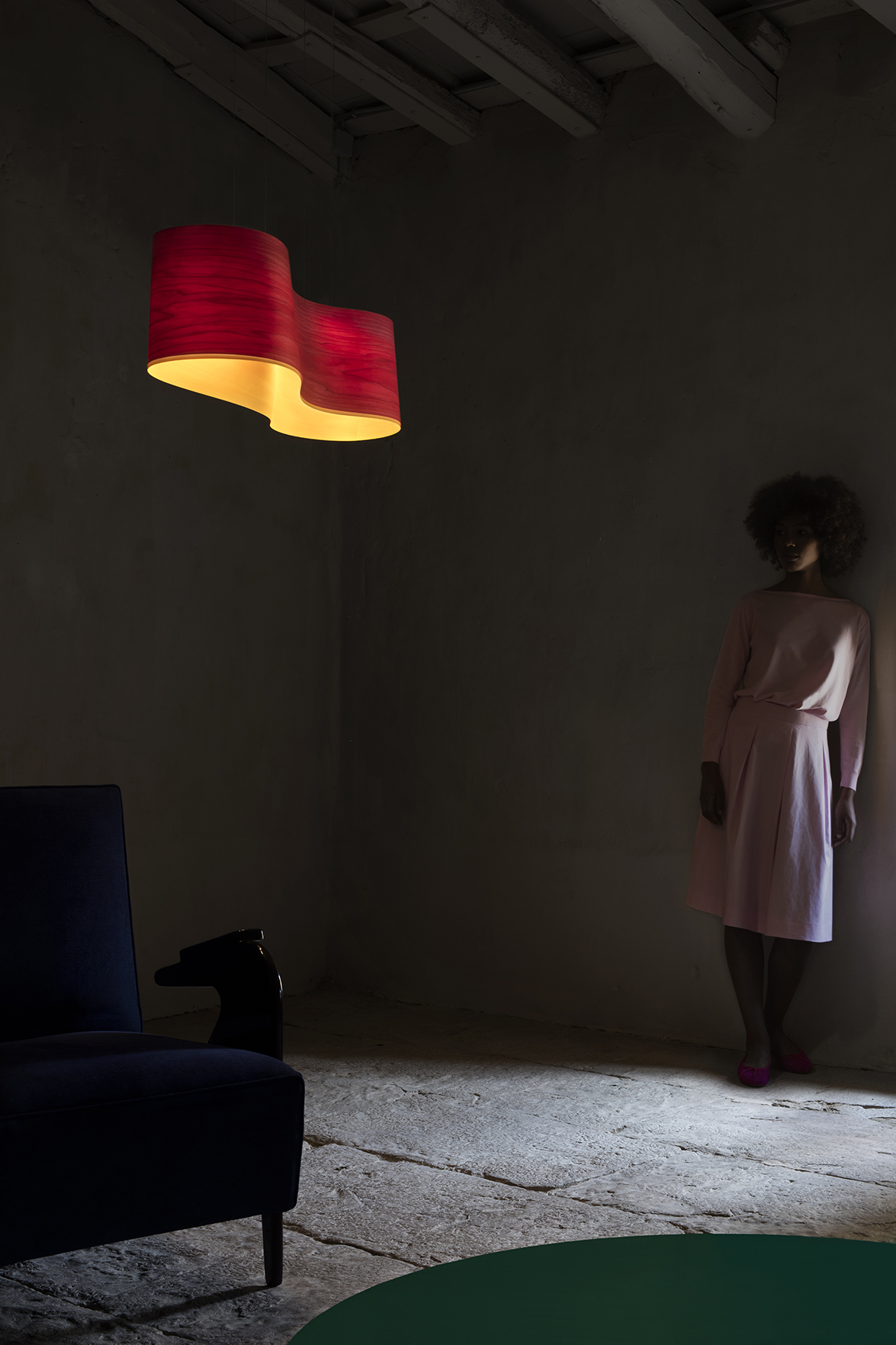 New Wave Pendant lamp by Ray Power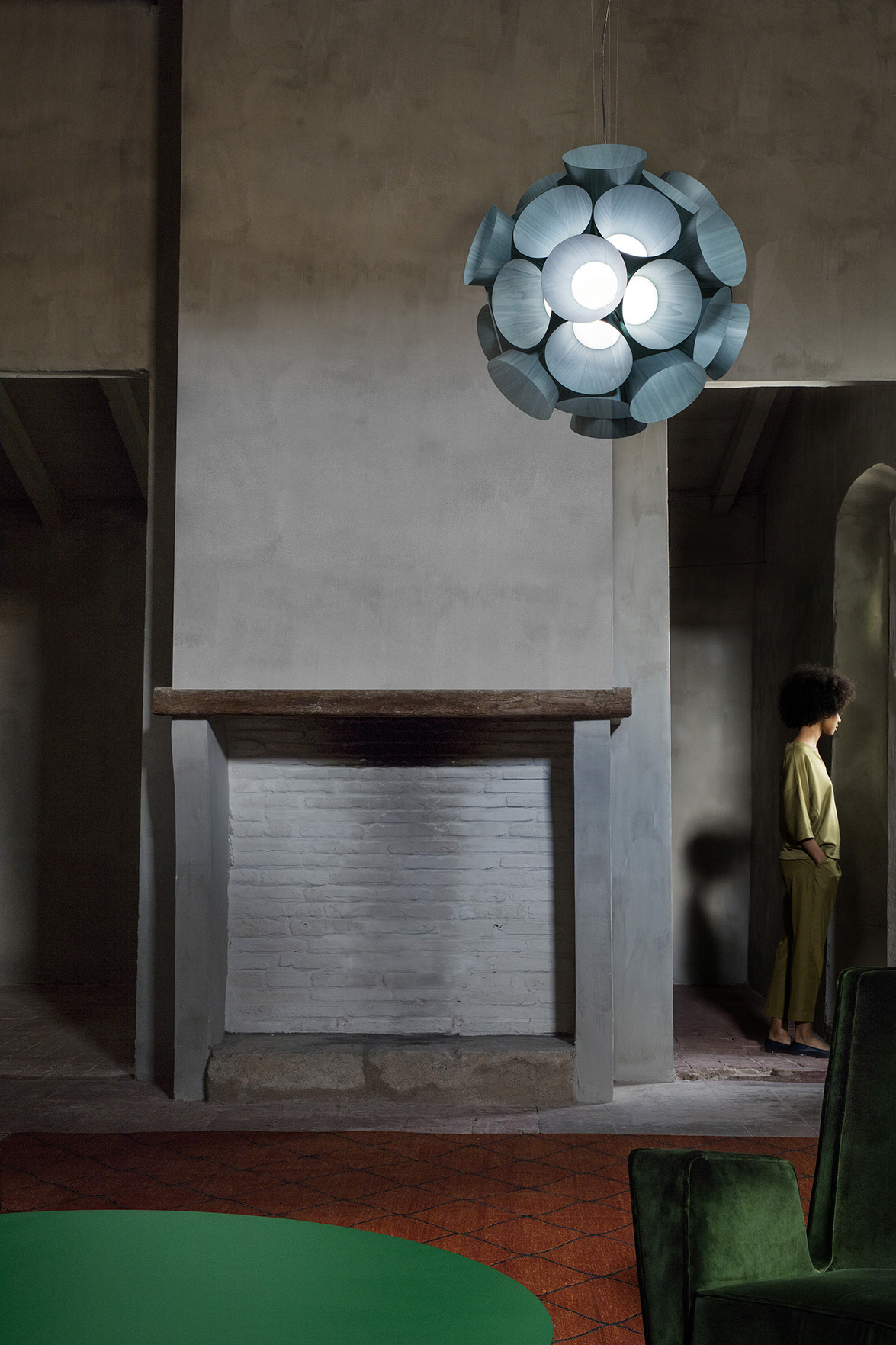 Dandelion pendant lamp by Burkhard Dämmer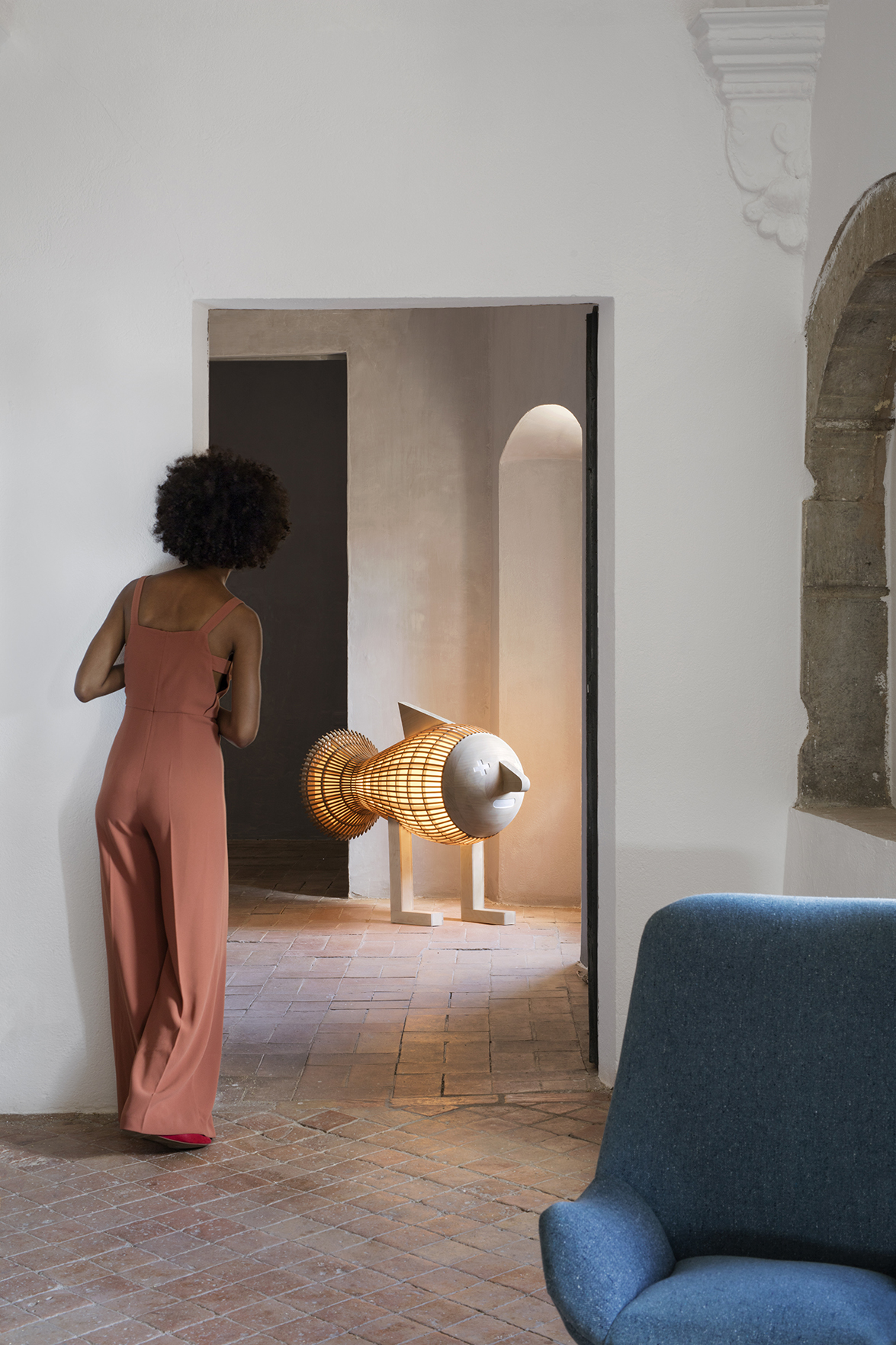 Fish LS floor lamp by Isidro Ferrer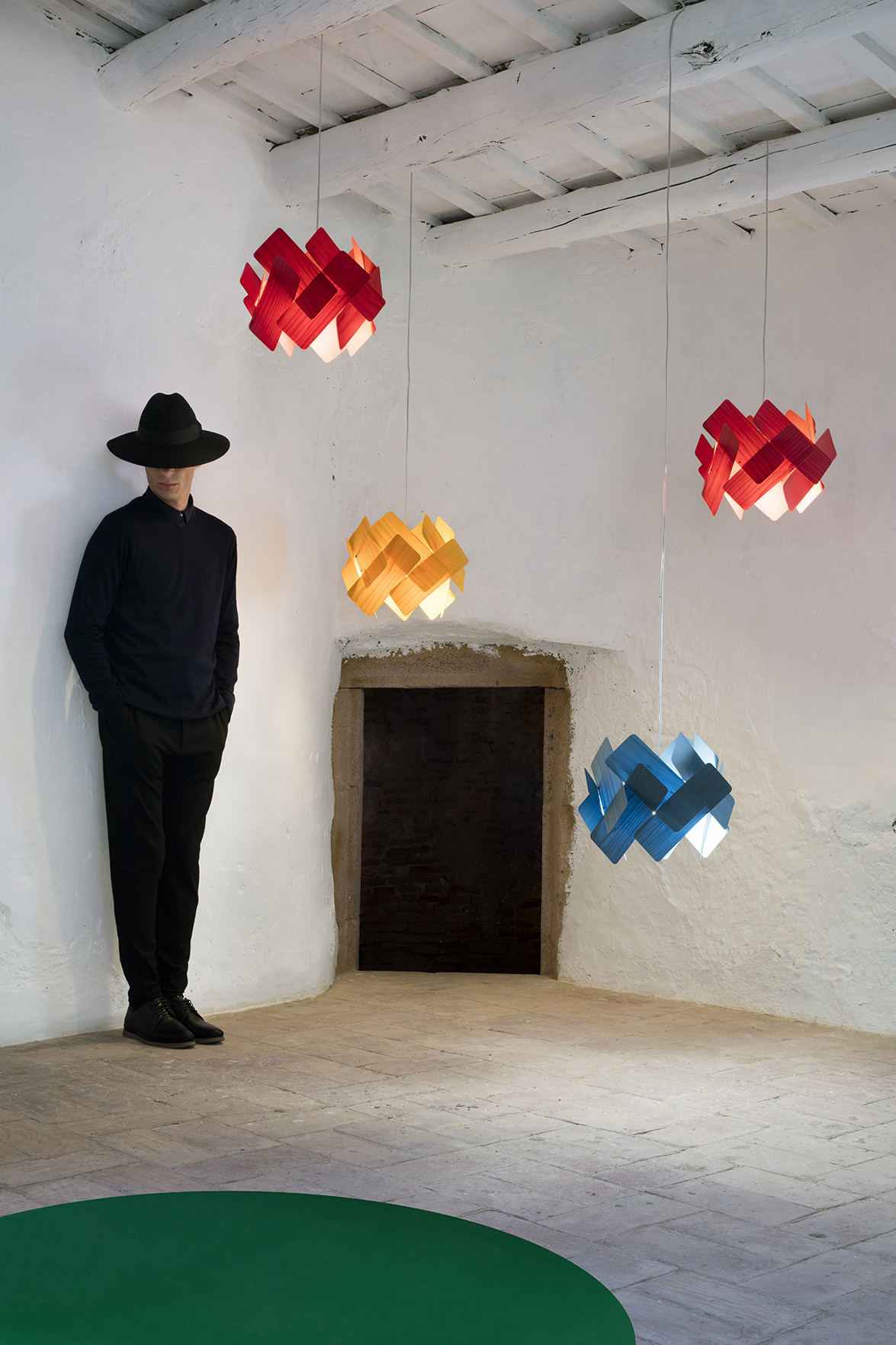 Escape pendant lamp by Ray Power
Graduates of the Dutch Academy of Art and Design (AKV) St. Joost, Nienke Klunder and Wiglius de Bie are successful photographers in their own right. The pair established KlunderBie in 2012 in Valencia, Spain, combining Klunder's art style of photography and de Bie's experience of the high-end fashion world. Working with LZF, founder and Art Director Marivi Calvo gave the two accomplished photographers carte blanche to design, direct and deliver this photo shoot. The only given was the venue: the rustic and charming Palacio de Casavells in Monells, Girona.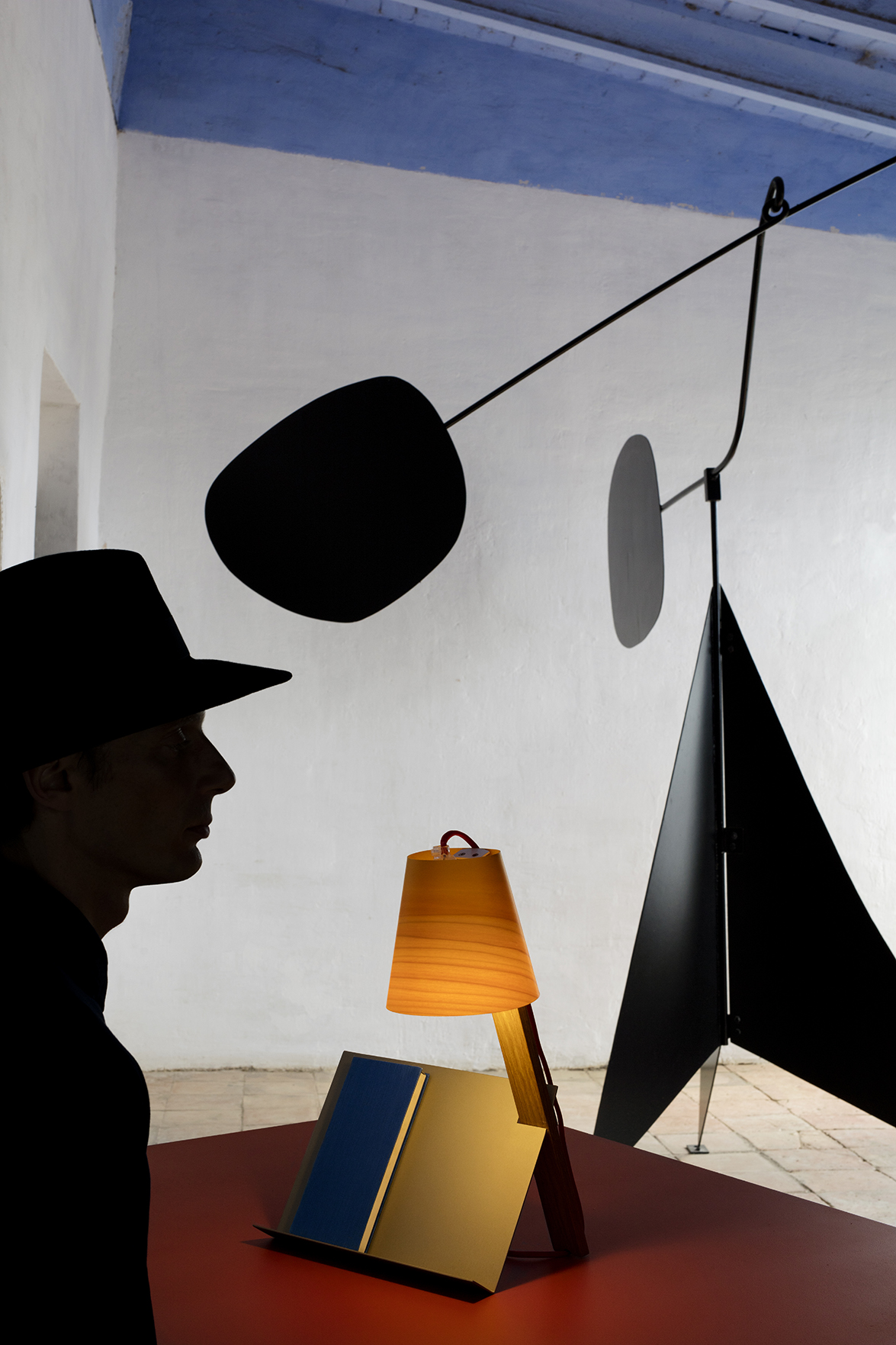 Asterisco table lamp by Cuatro Cuatros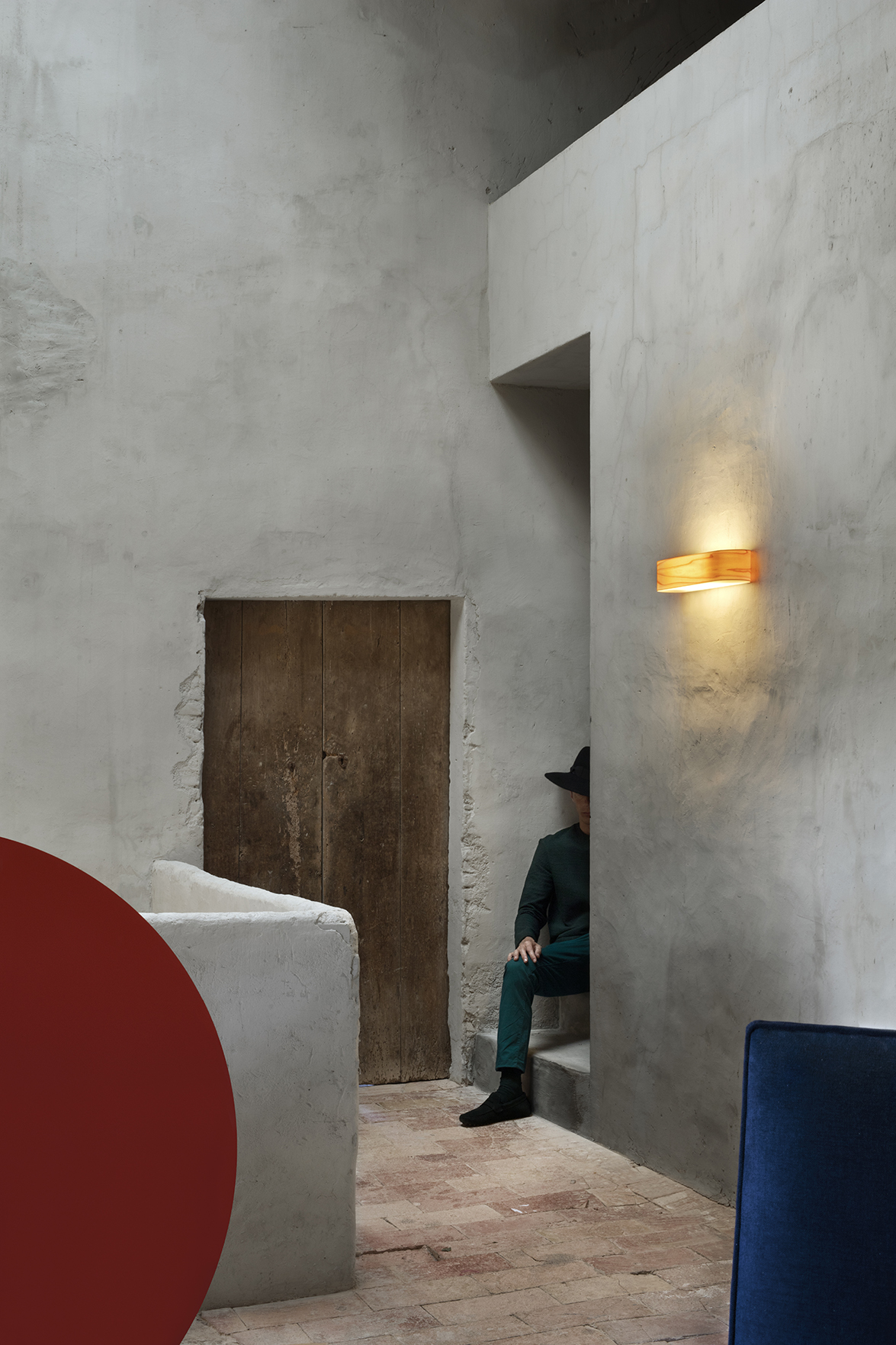 I-Club wall lamp by Burkhard Dämme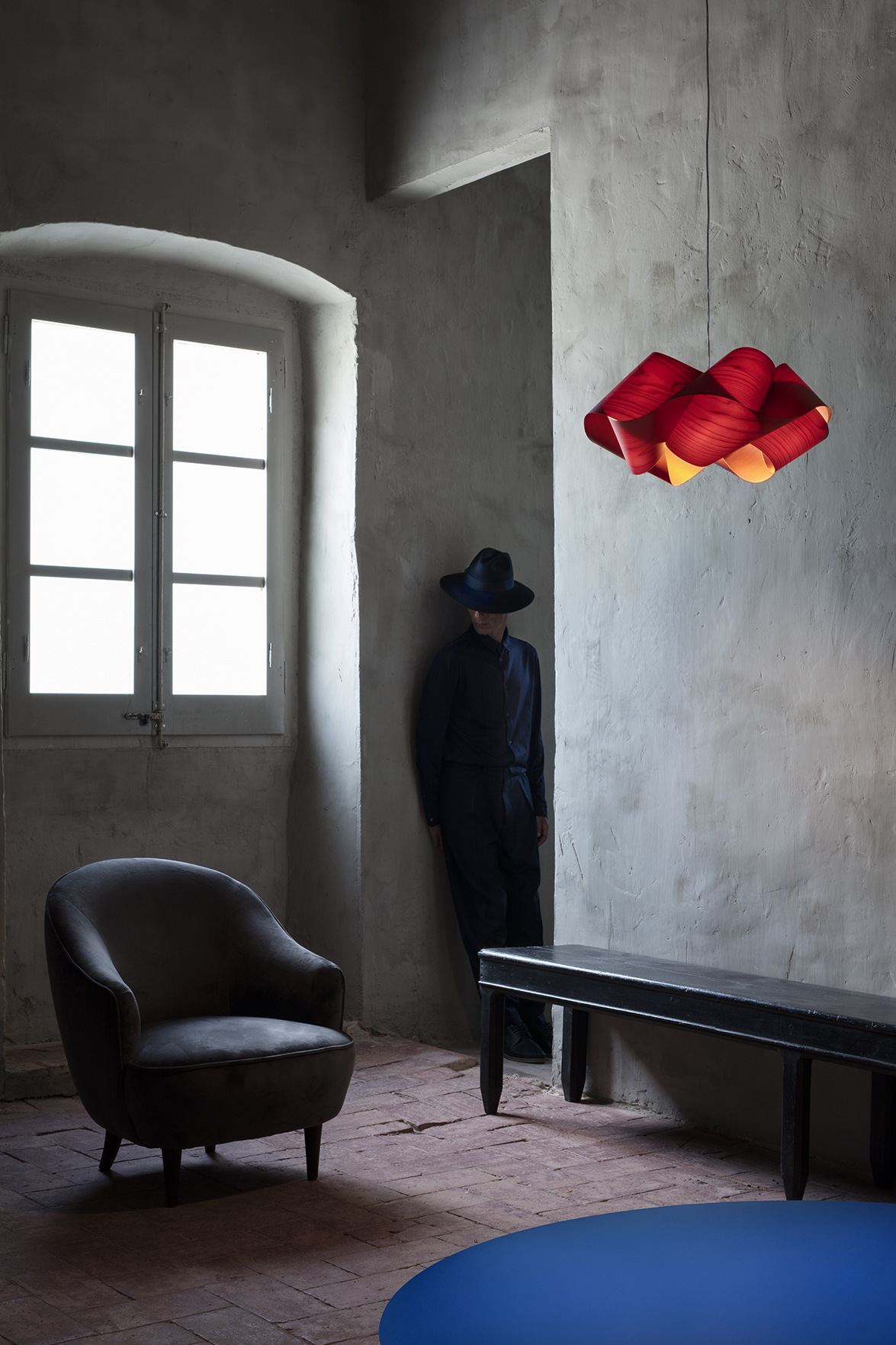 Swirl pendant lamp by Ray Power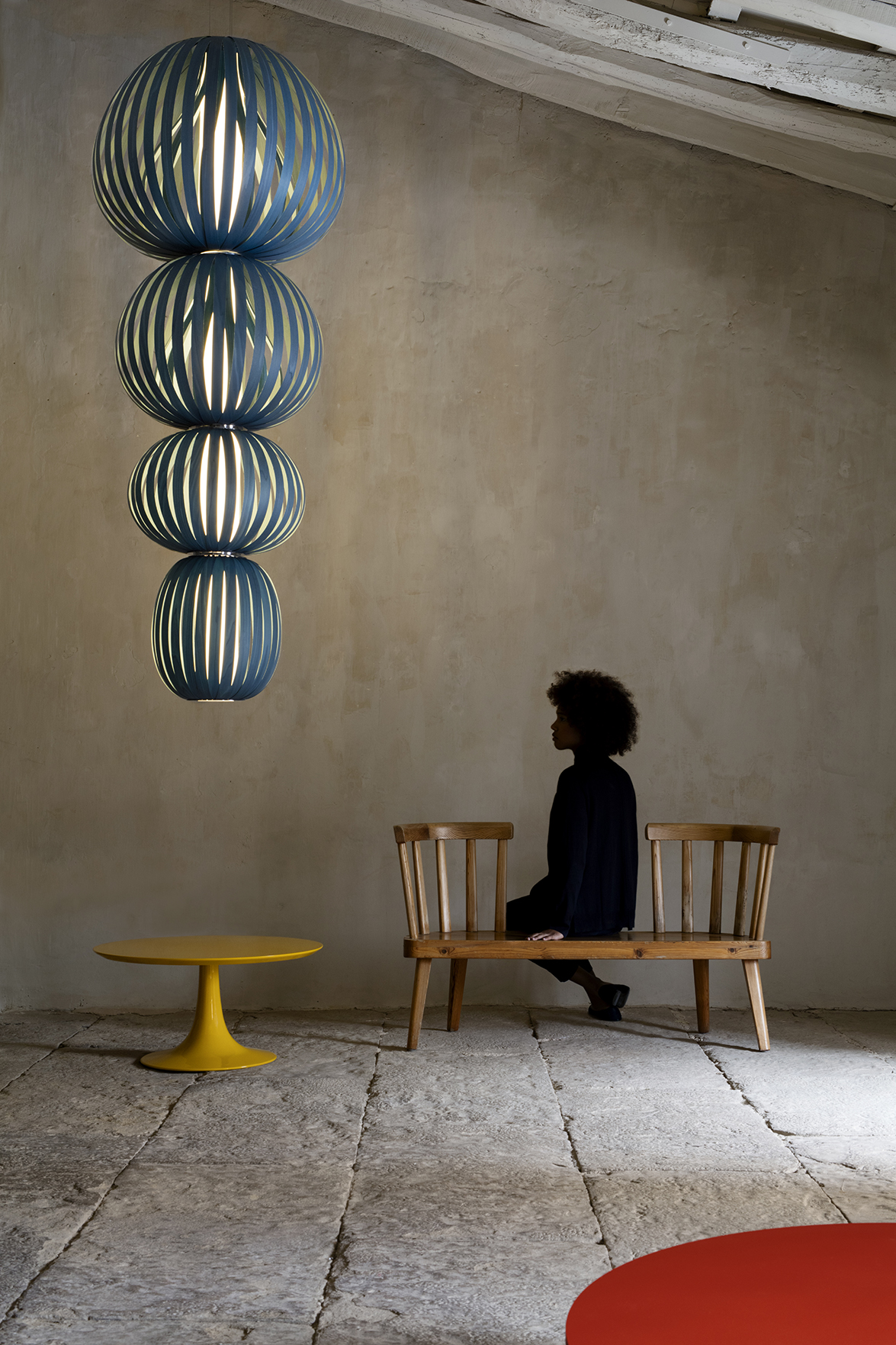 Totem pendant lamp by Burkhard Dämmer
KlunderBie's approach to photography blends an avant-garde portrayal of the subject matter with a polished urbanity, a sense of humour and an experienced eye for detail. The resulting images are clever and curious, literary and teasing. At Palacio de Casavells, Klunder and de Bie made use of the location's rusticity and captivating light, so intensifying the aesthetic appeal of every image. With references to the Spanish artist Joan Miró and the Dutch painter Piet Mondrian, the photographs incorporate primary colours with the rather nonsensical, yet playful, arrangement of contrasting objects. KlunderBie added boldly coloured circles to a number of images and featured a human presence, with models dressed in monochrome colours and visible in silhouette form. While such elements act to intrigue the viewer, Klunder and de Bie ensure the focus is firmly on LZF's handsome lamps.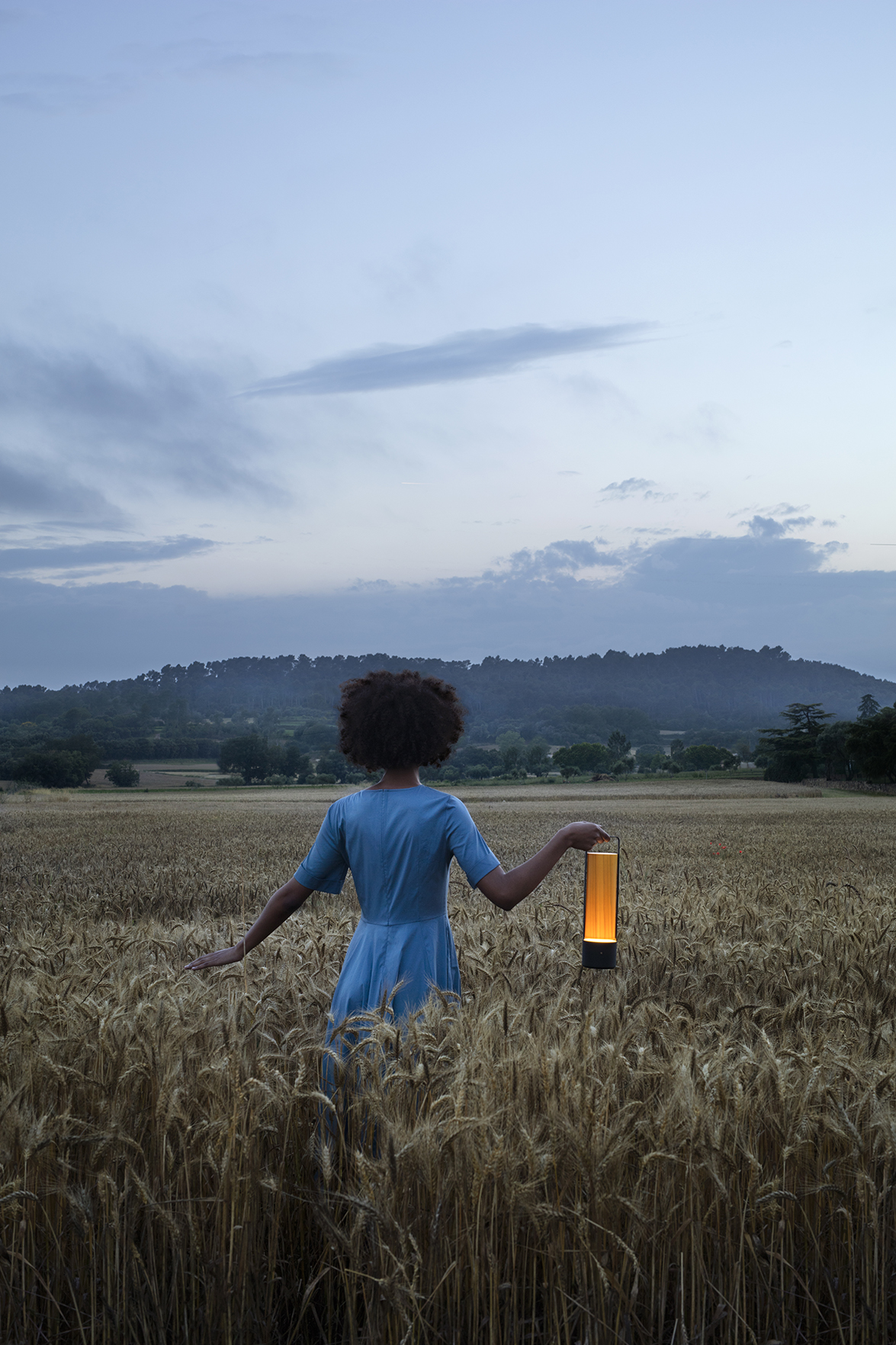 Piknik M portable lantern by Macalula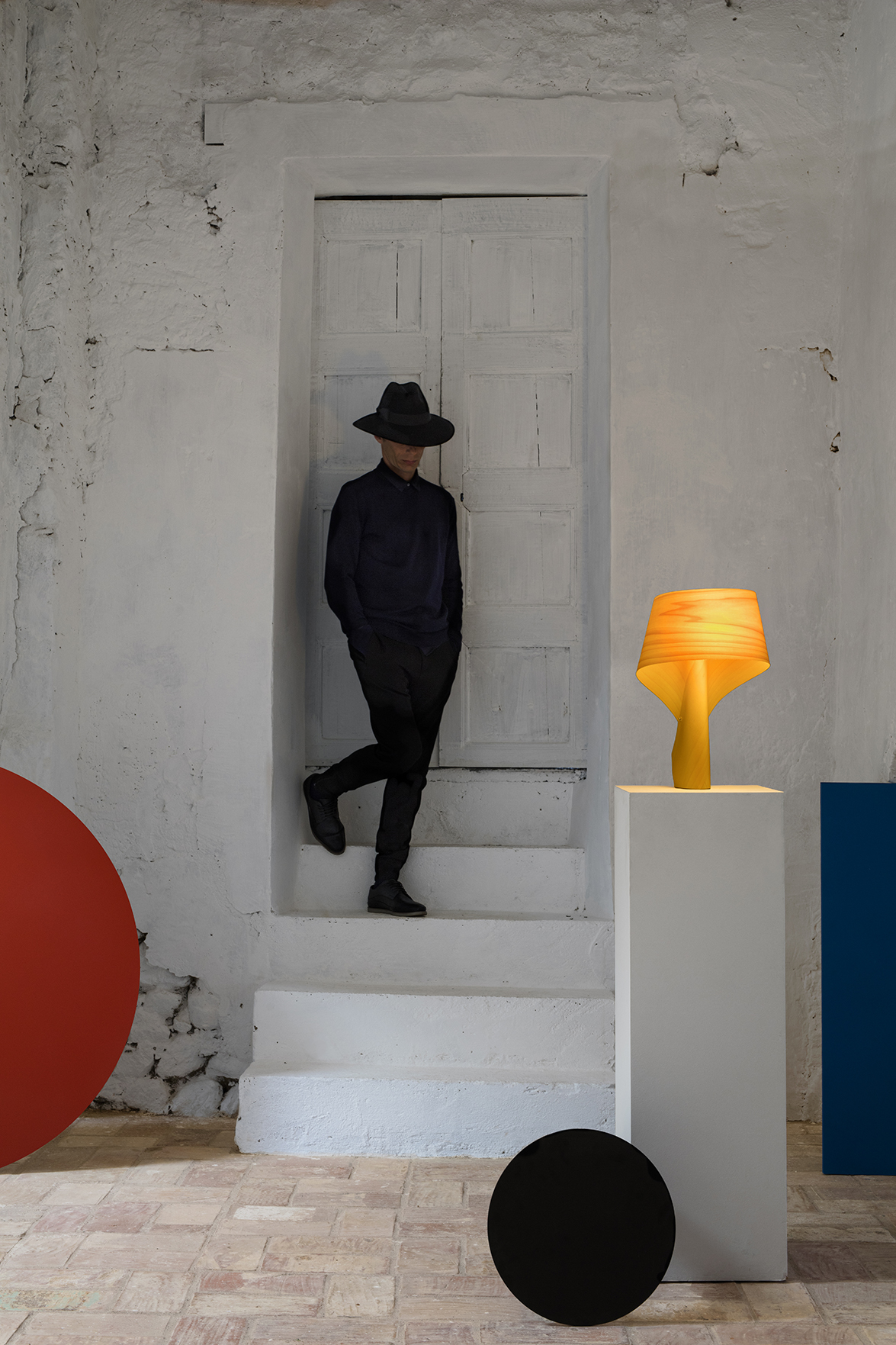 Air table lamp by Ray Power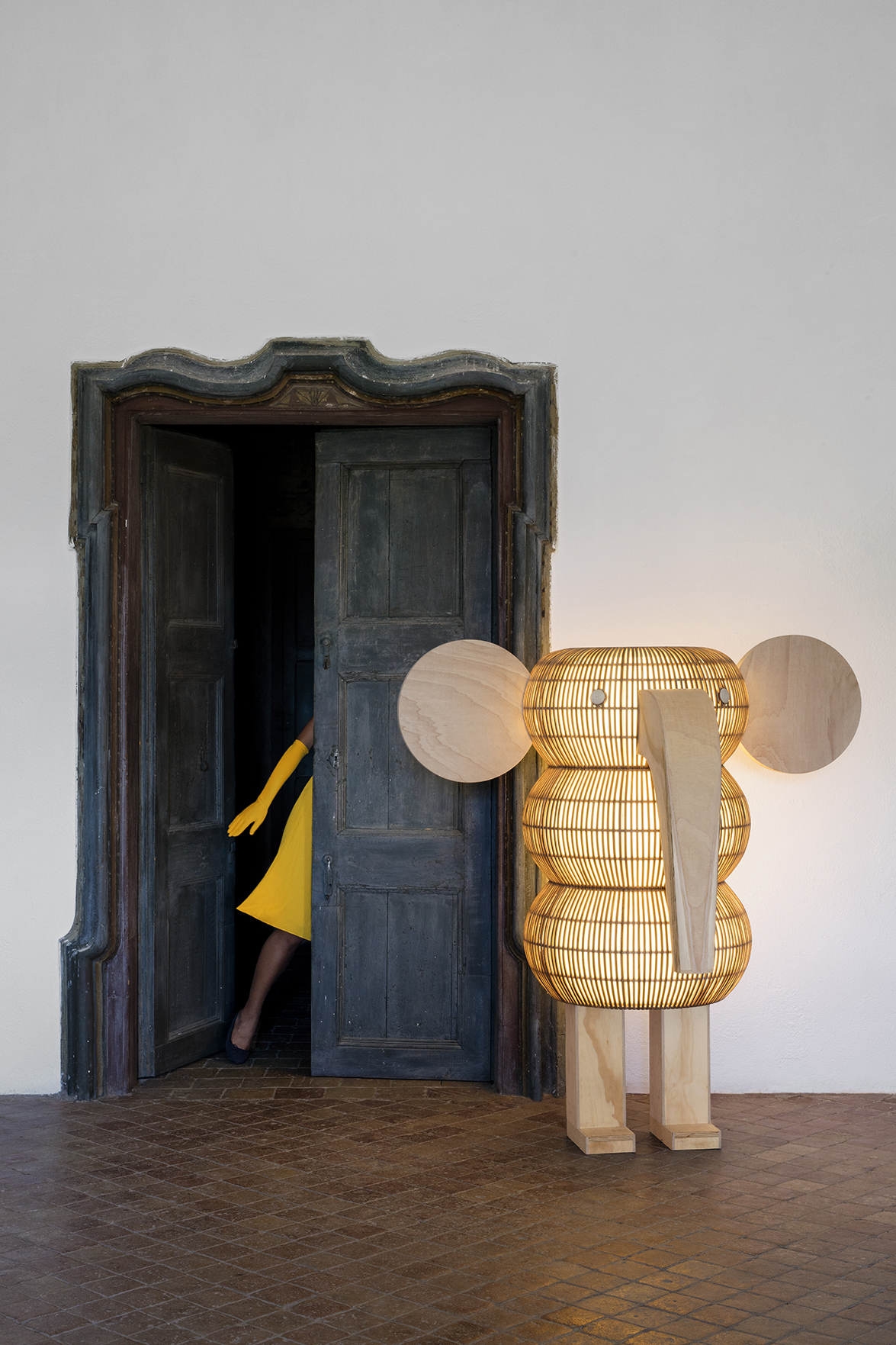 Elephant LS floor lamp by Isidro Ferrer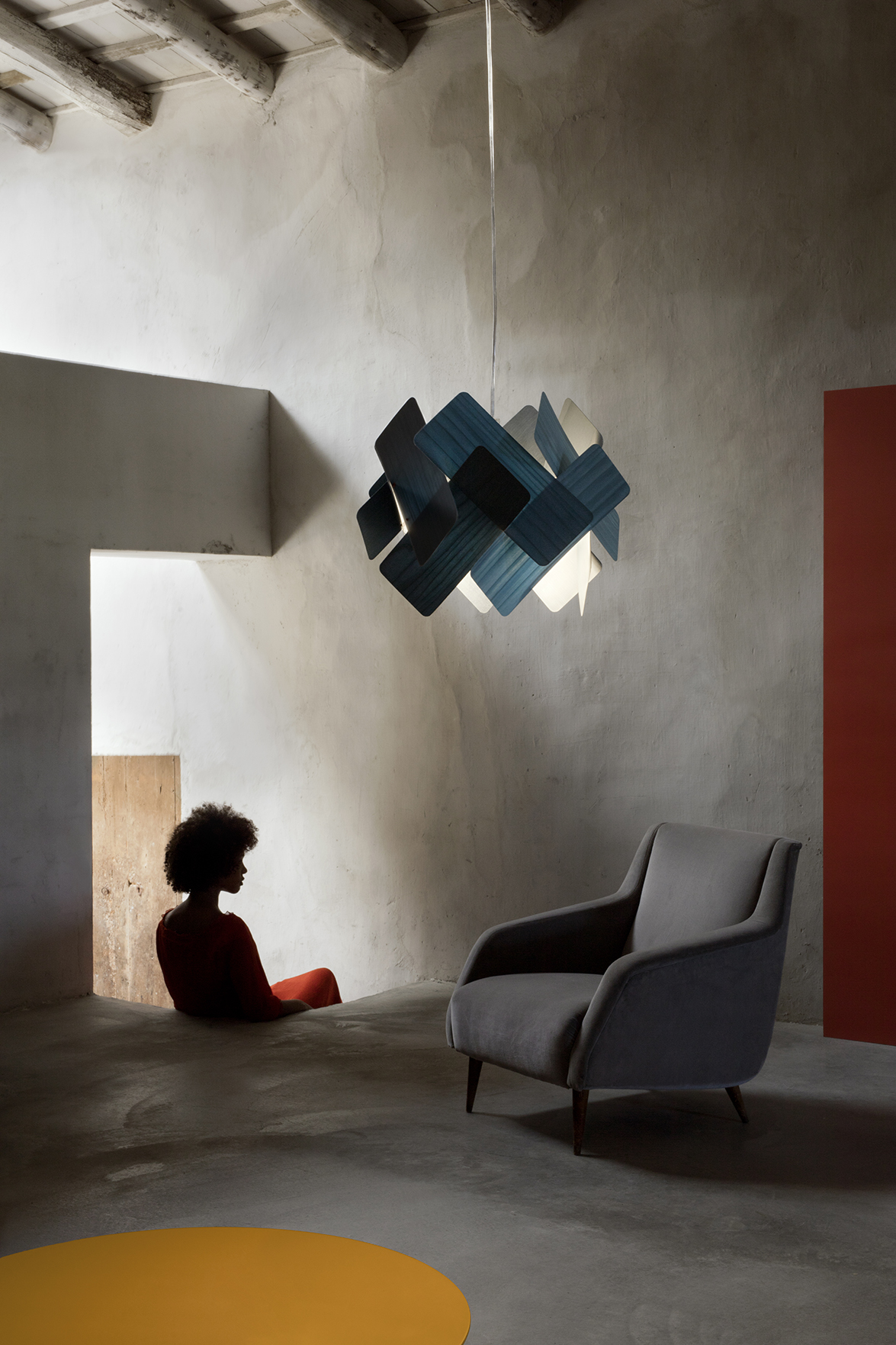 Escape pendant lamp by Ray Power
With an air of mystique and a somewhat uneasy edge, KlunderBie has vividly executed this new photographic series for LZF. By amalgamating daylight and artificial light, a rustic backdrop, human forms and striking colours, Nienke Klunder and Wiglius de Bie demonstrate the power of photography to excite the mind's eye. Intelligent and imaginative, these images capture LZF's lamps in perfect form.
Source: LZF Lamps
Read more news related Lzf Lamps published at Infurma
Visit the LZF Lamps sheet at Infurma
Visit the LZF Lamps website