Richard Beard Architects designed the Blue Oaks Residence to enjoy the surroundings
Richard Beard Architects projected the Blue Oaks Residence in Geyserville, California. This house features interiors by BAMO Interior Design, that reflect the client's extensive travels.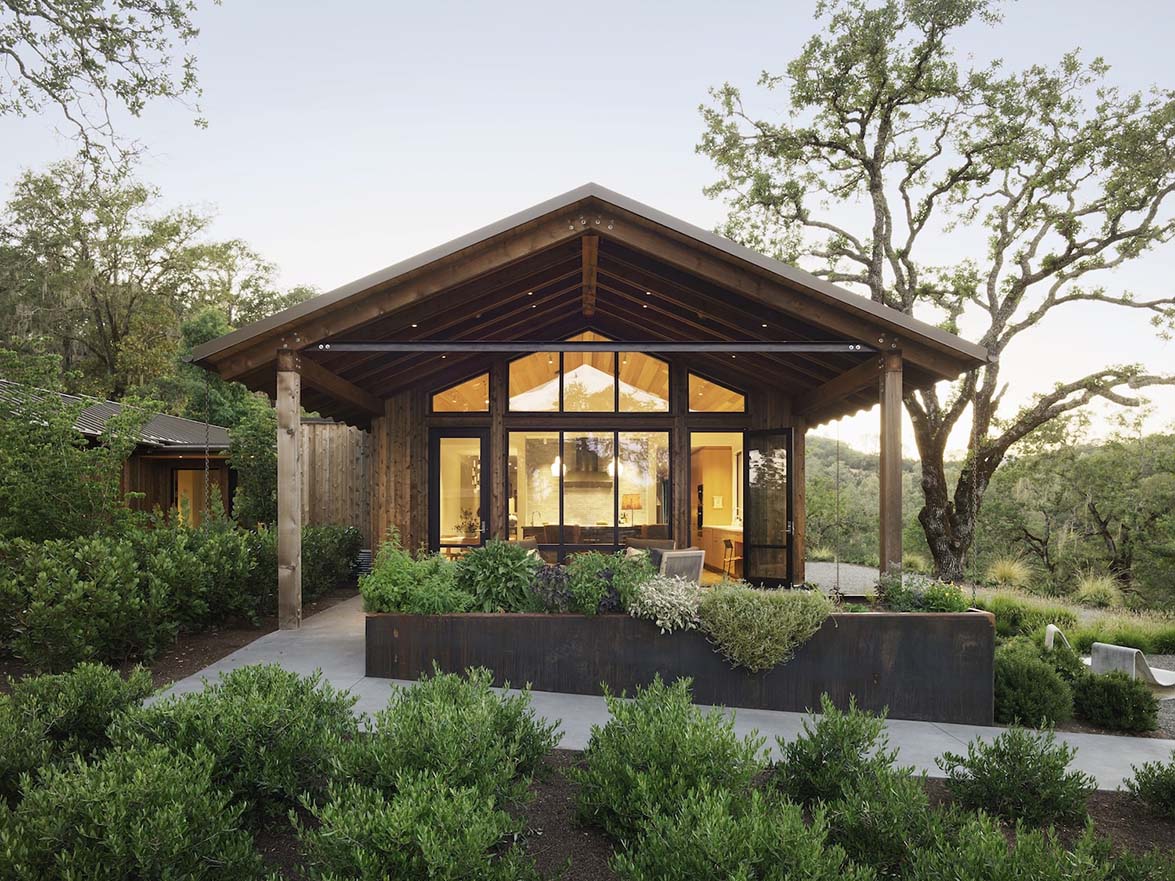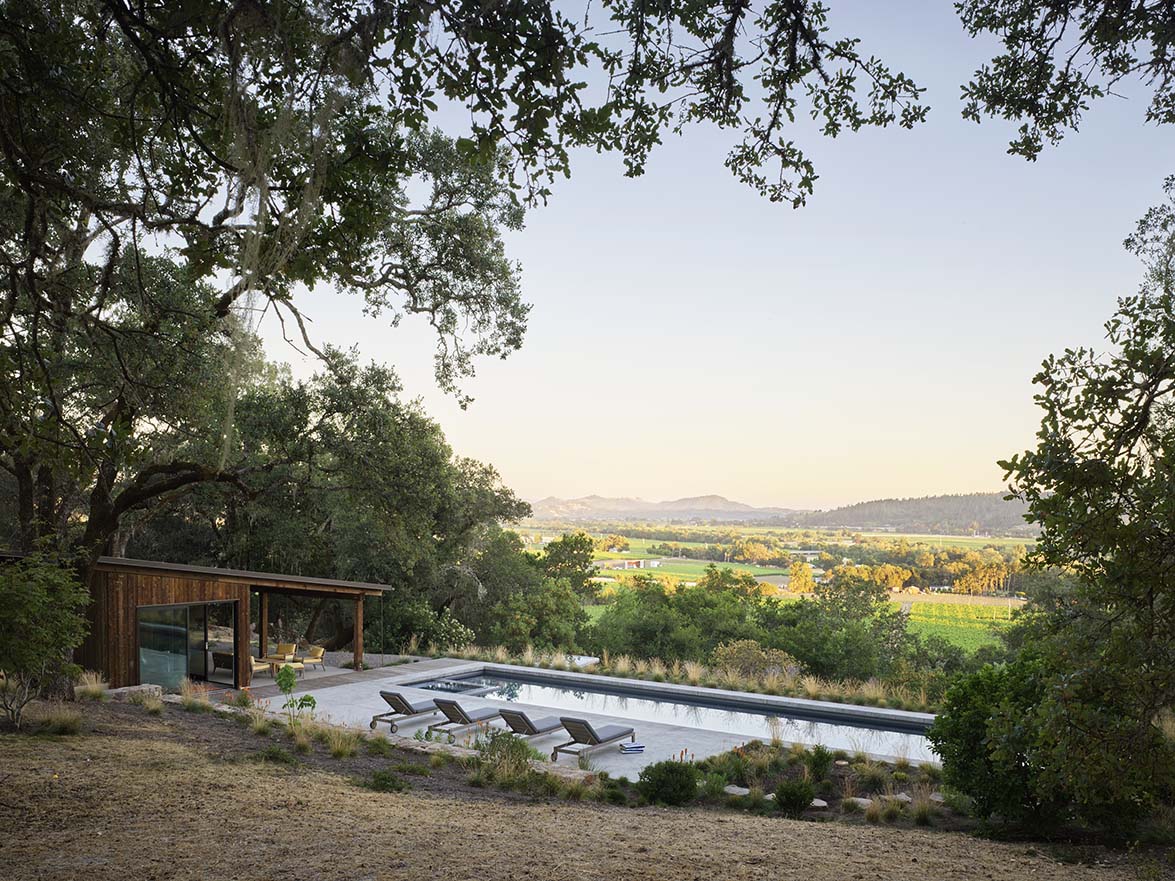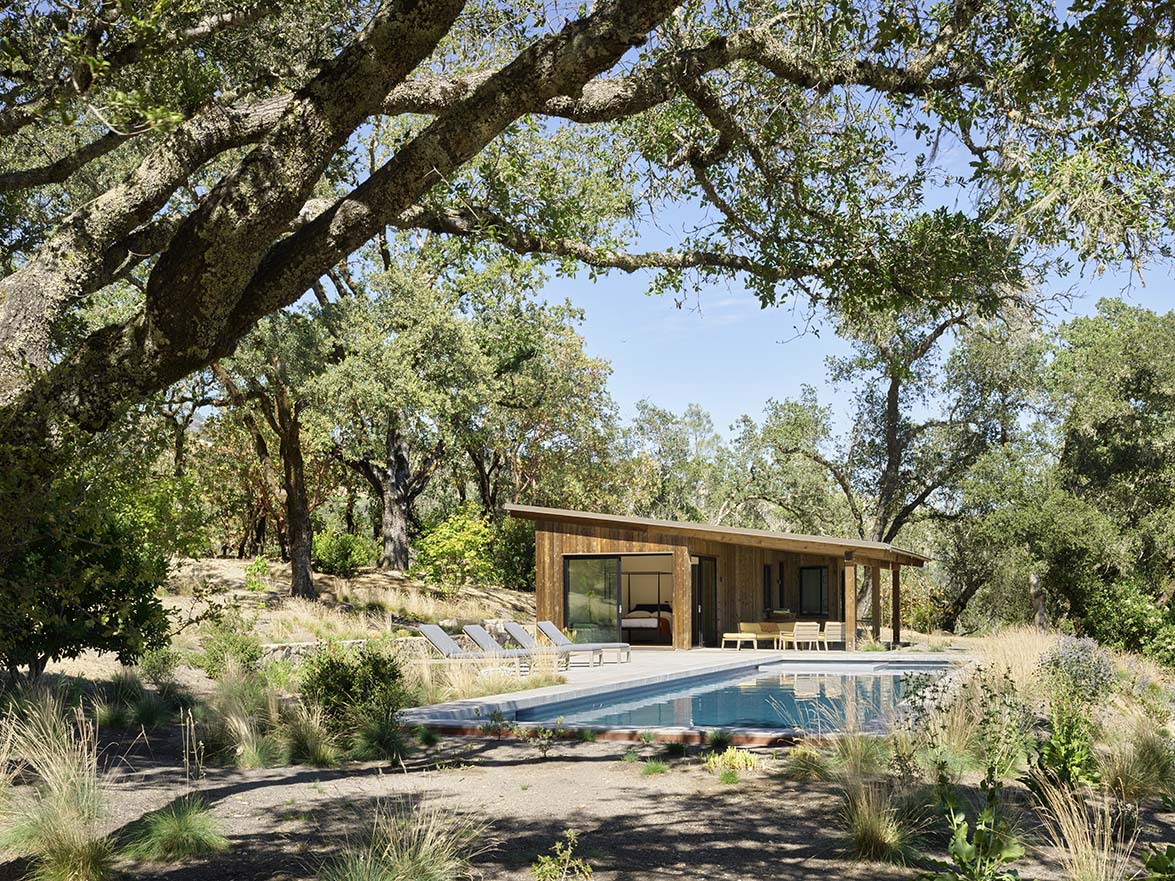 The structures are simple and straightforward, reminiscent of the ranches, farms and vineyards that typify the Anderson Valley north of San Francisco.
Hillside setting is populated with oaks and madrone trees. The siting of the house strikes a balance between taking advantage of views while also avoiding the ambient noise from a nearby road. To accomplish this, the main house is located on the North face of the ridge with its pristine and undeveloped views of oak trees and distant hillsides.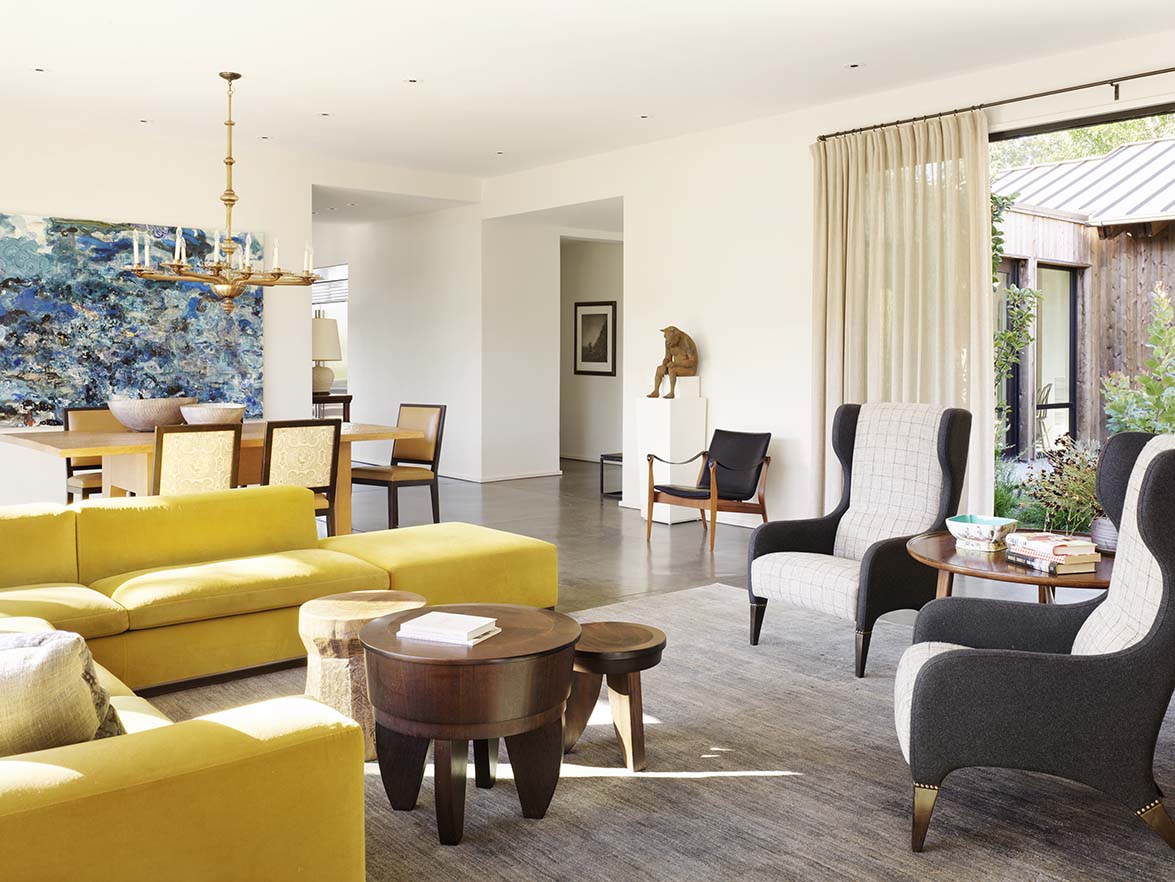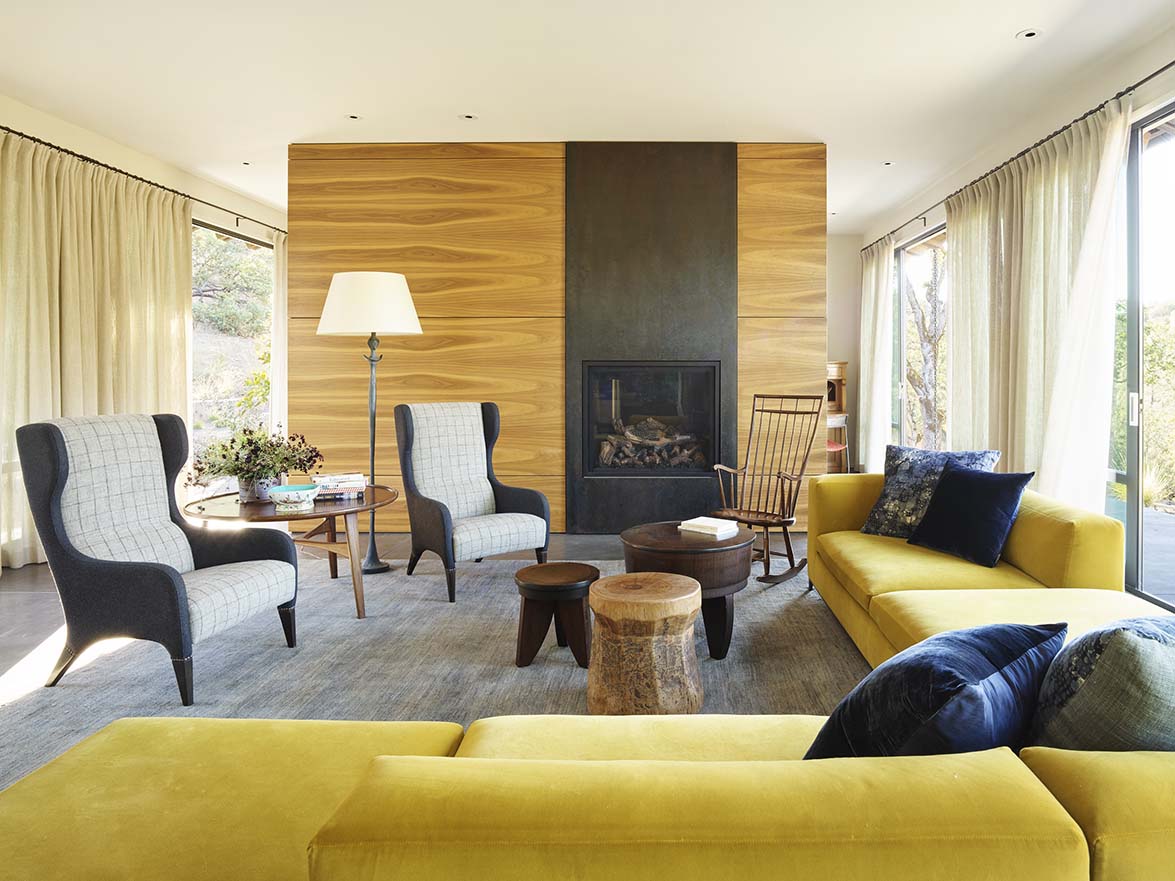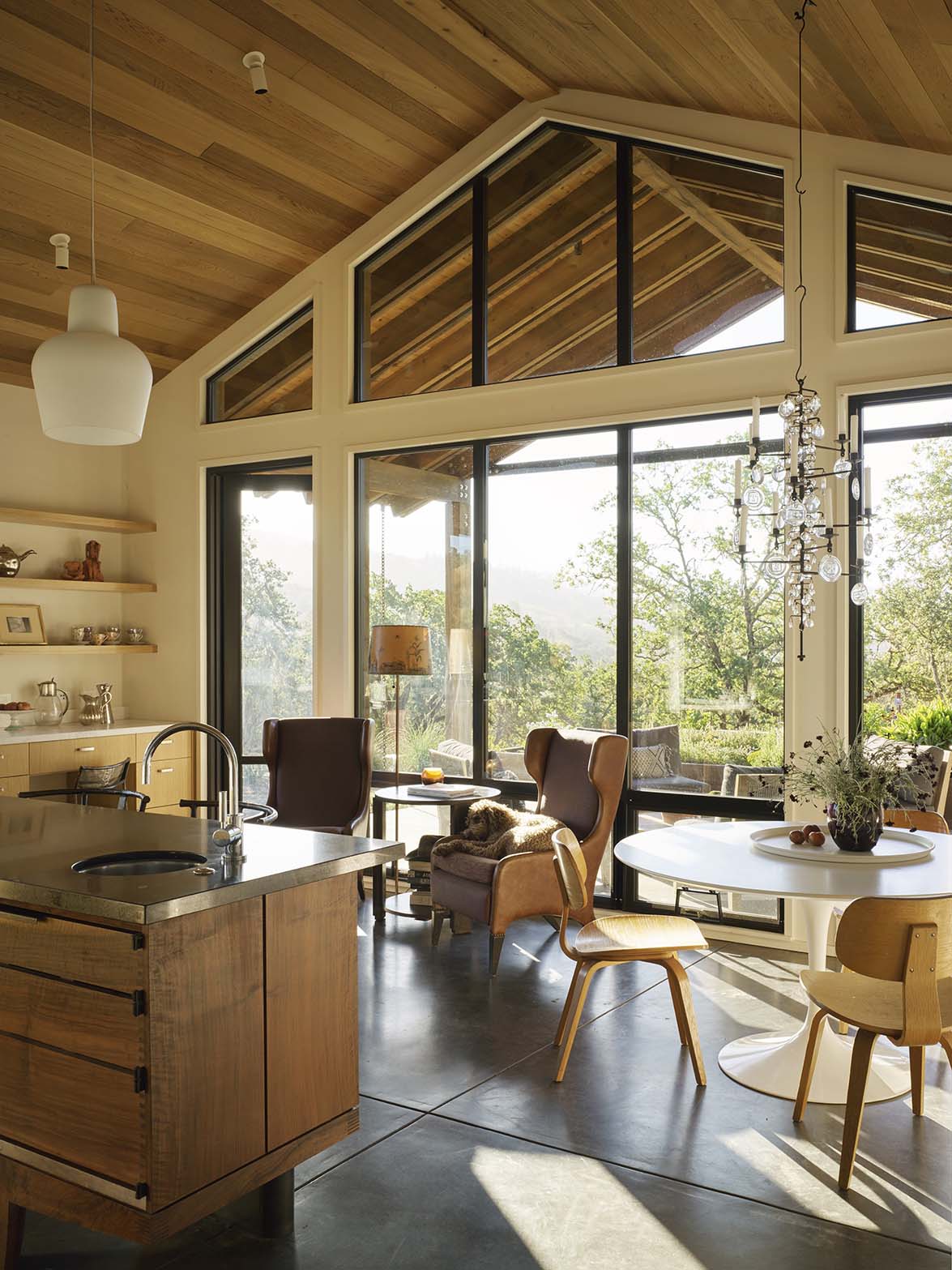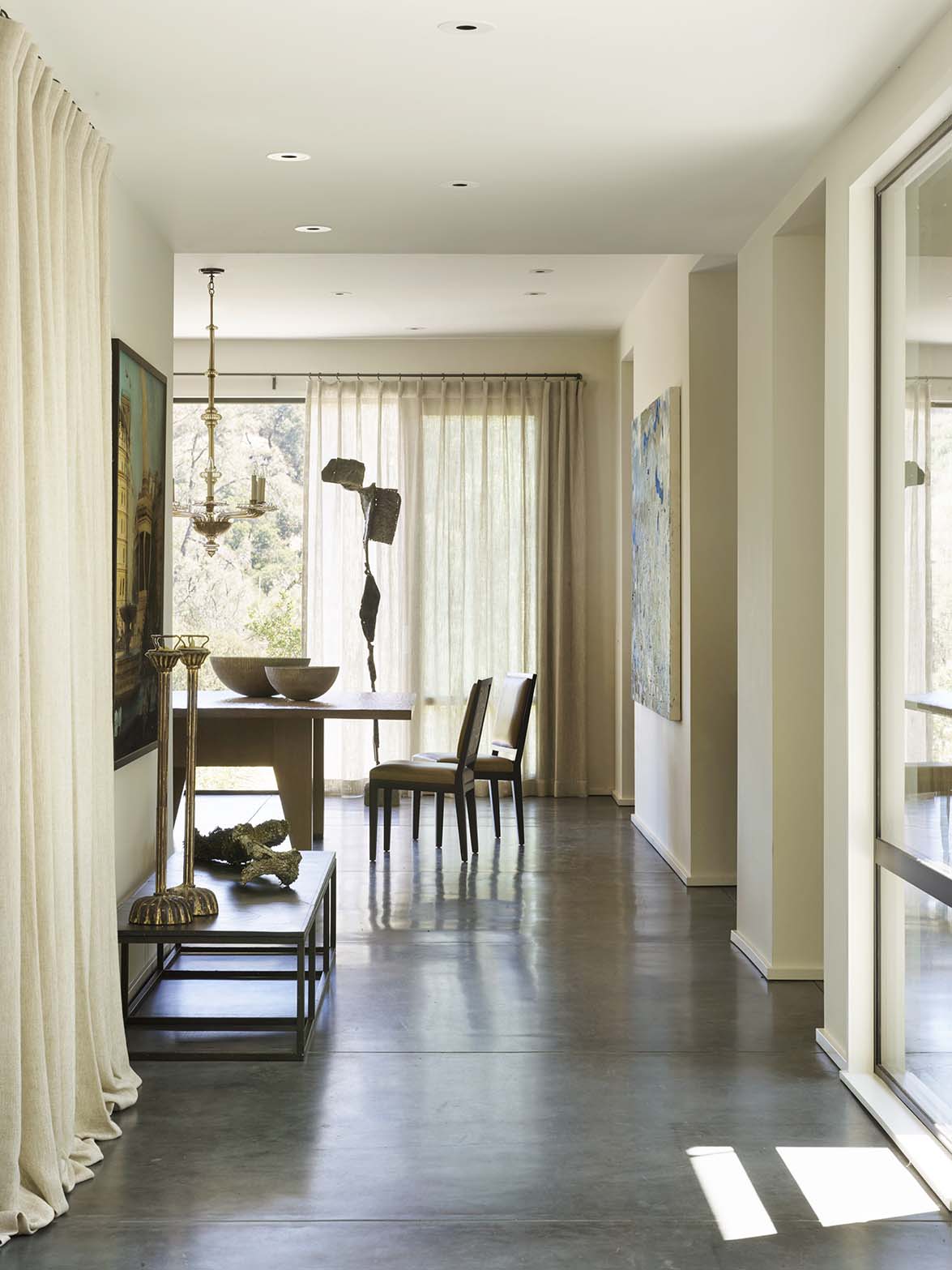 The guest house and pool are just over the ridge to take advantage of Southern sun exposure and expansive views of the valley. This arrangement keeps the main house hidden away in the trees under a zen-like canopy.
The play between indoor and outdoor spaces is an important ingredient to the design. Creating the free flow of indoor-outdoor without breaking up the simple, extruded volumes was accomplished by pulling the two volumes apart and linking them with an entry foyer. The two volumes in turn created courtyards that contribute to the open feeling from within and around the house. You can never be more than a few feet from directly engaging with the outdoors.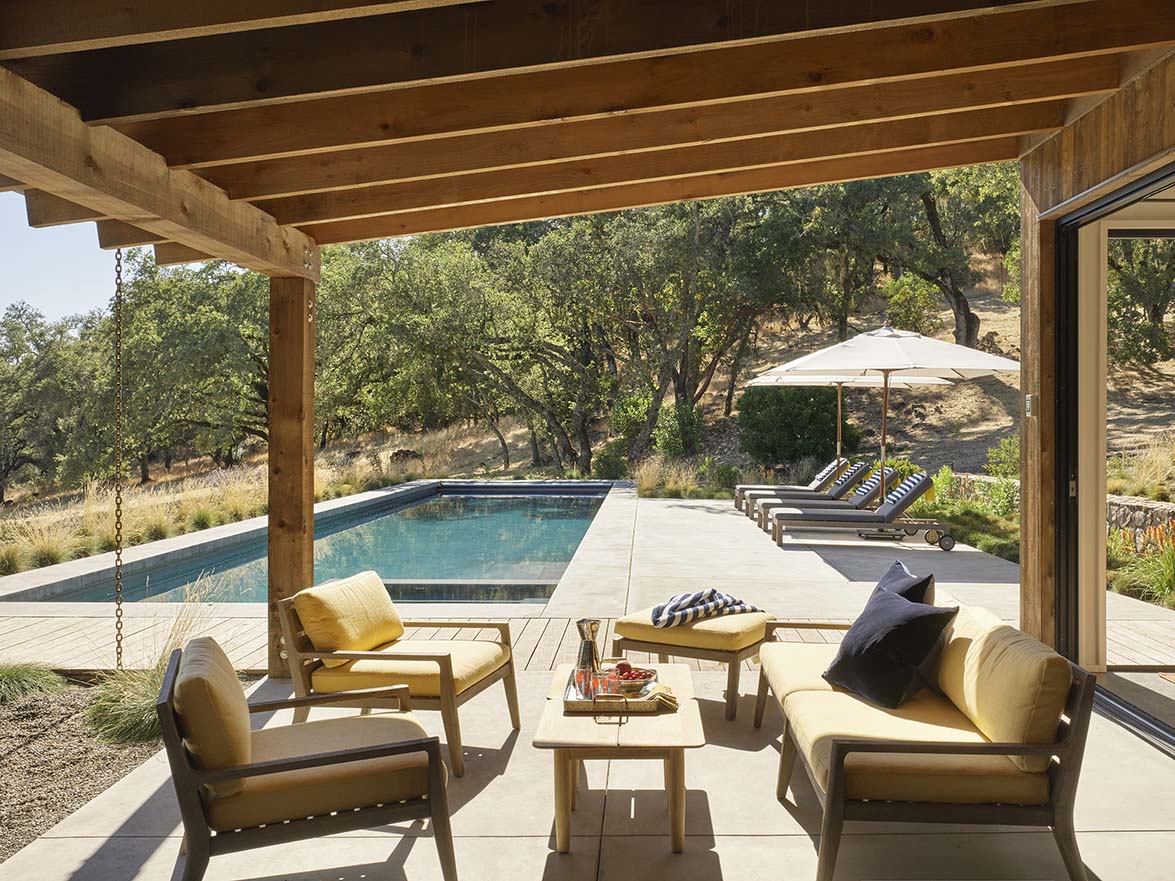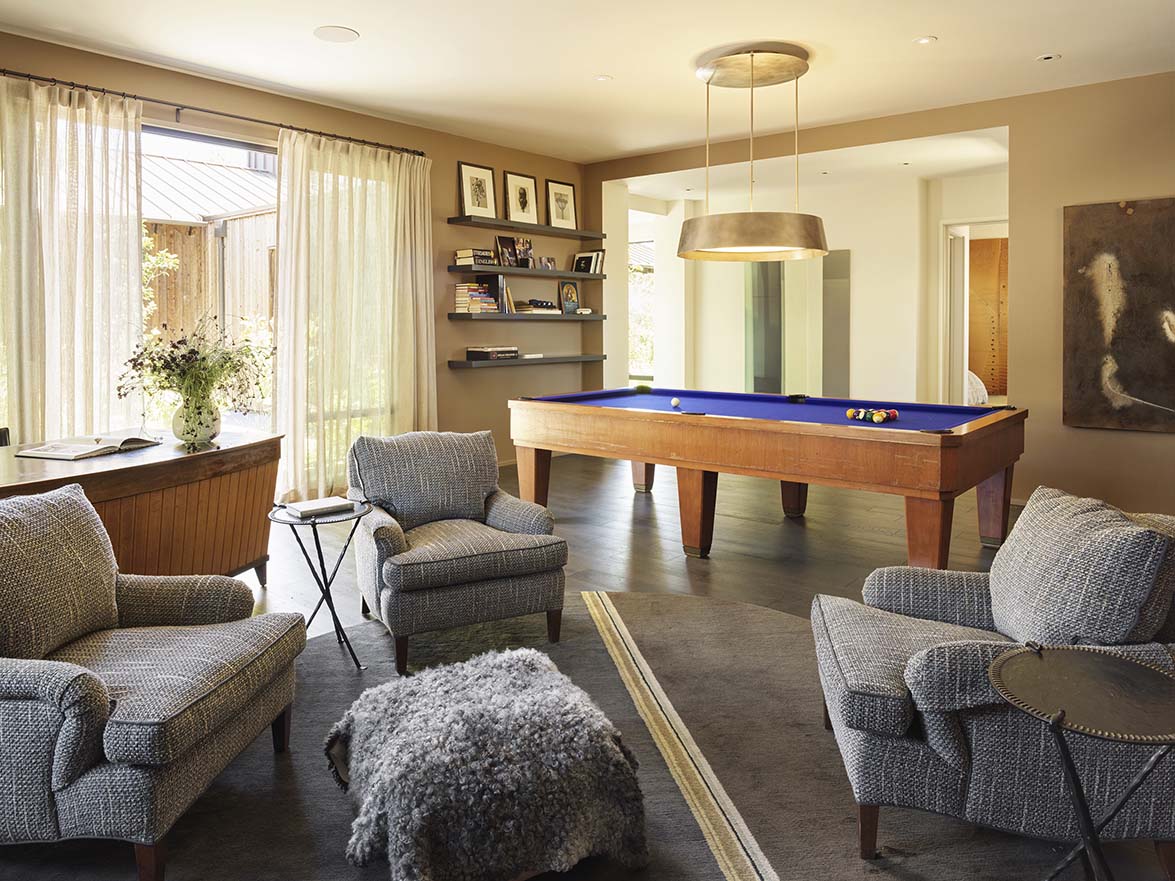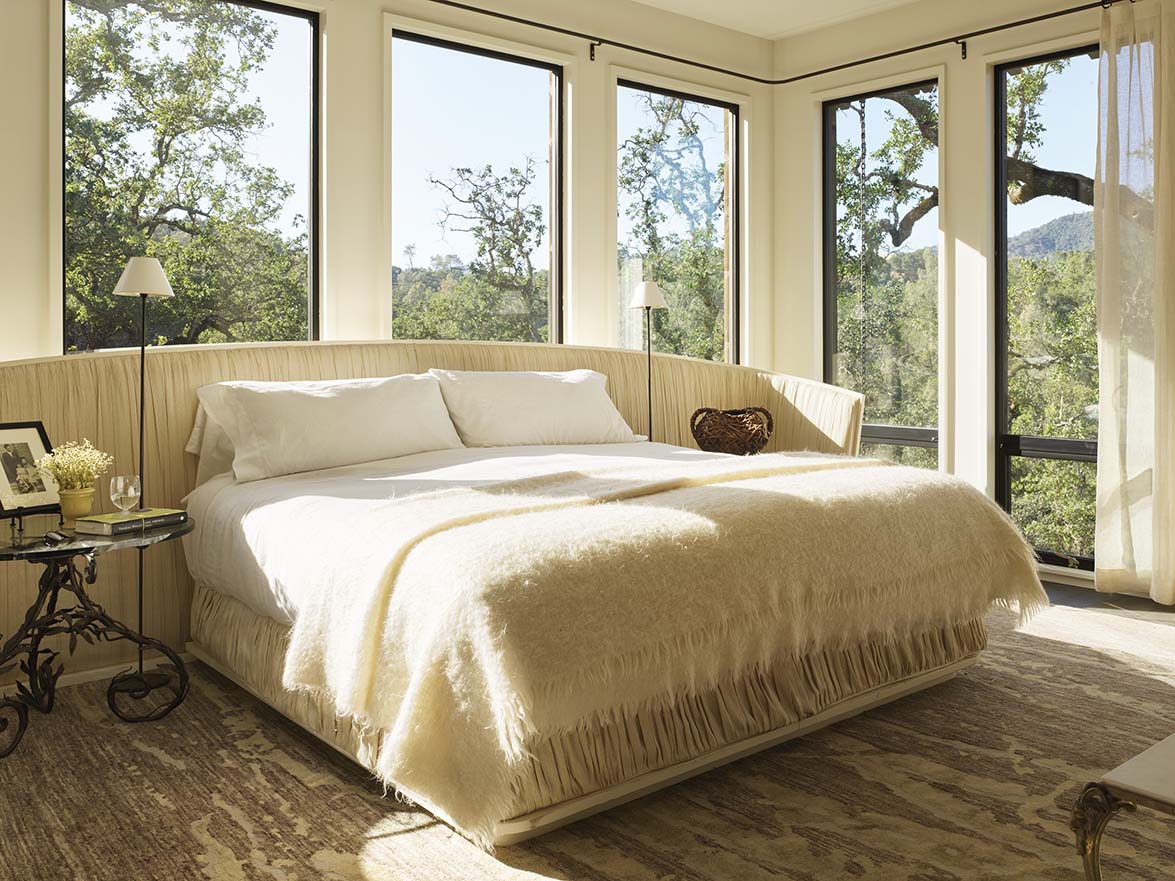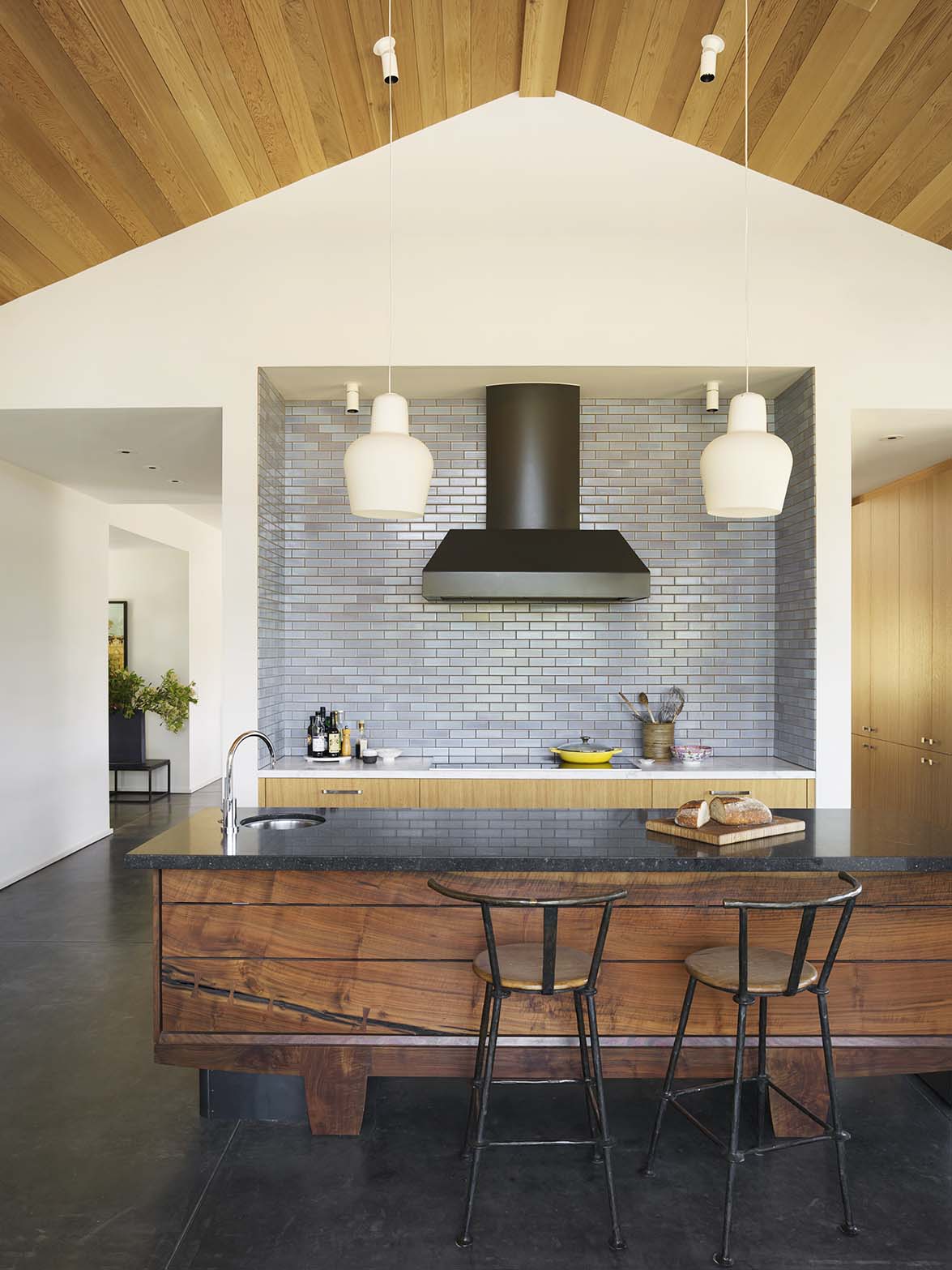 Project team
Richard Beard Architects (architecture)
BAMO (interior design)
Mix Gardens (landscape design)
Hiram Banks Lighting Design (lighting design)
Precision Builders (contractor)
Source: Richard Beard Architects
Photography: Matthew Millman
Visit the Richard Beard Architects website