Over 100 exhibitors will present customised products and solutions for the contract business at the coming Tendence in Frankfurt am Main from 30 August to 2 September. Thus, the consumer-goods fair is a must for furnishing specialists and interior architects, as well as representatives of hotels and restaurants.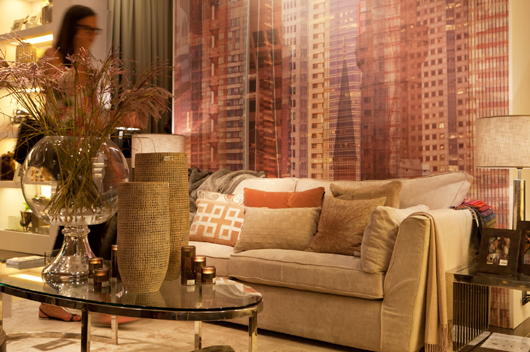 The suppliers' portfolios include the adaptation of series-produced articles to meet specific requirements, purpose-made articles and top product quality even for very large orders.
"With special service for decision makers from the contract business, Tendence has set its sights on the particular requirements of this target group. We offer not only a large number of top companies but also a variety of services that help make preparing for and visiting the fair as efficient as possible", explains Sabine Scharrer, Tendence Director for the Living section.
The top suppliers from the home and decorative accessories segment with experience of the contract business include Exotica Cor Mulder, Fink, Guaxs, Kare Design and Lambert. Special expertise for furnishing commercial premises with textiles is offered by, inter alia, Collection Stiegler, David Fussenegger, Katrin Leutze, Pad Home Design, Rica Riebe and Zoeppritz. Products from the tableware and fine-dining segments designed to meet the special demands of the contract business are supplied by Ad Hoc, Asa Selection, Eva Solo and Mono.
All companies that have registered as Contract Business Partners are marked in the Tendence catalogue and, in addition to their entry in the main part, listed in a separate section. Thanks to the Contract Business label, all will be easy to find at the fair.
Moreover, a digital matchmaking platform with limited access and supplier verification enables visitors to obtain information about the companies and make appointments for personal meetings at the fair. Further details at www.contract-business.messefrankfurt.com. All companies listed as Contract Business Partners at Tendence are specially selected and required to show evidence of appropriate reference projects.
Information & images by courtesy of Messe Frankfurt Exhbition GmbH
Images belonging Tendence 2013
Visit the Tendence website
Follow Tendence with #tendence14 on Twitter and Facebook:
www.twitter.com/tendencefair
www.facebook.com/tendencefair
Read more news related Tendence published at Infurma