The objective of MAISON&OBJET PARIS has always been to serve the profession by maintaining a clear vision of future developments in the industry. Today, these indicators have led MAISON&OBJET PARIS to refresh its model to present a clearer, more consistent offering, better suited to ongoing market evolutions.
That is why the September 2015 fair will see some 70% of exhibitors move to be relocated elsewhere within MAISON&OBJET PARIS.
DISCOVER THE FAIR's THREE NEW HUBS AND ITS SECTORS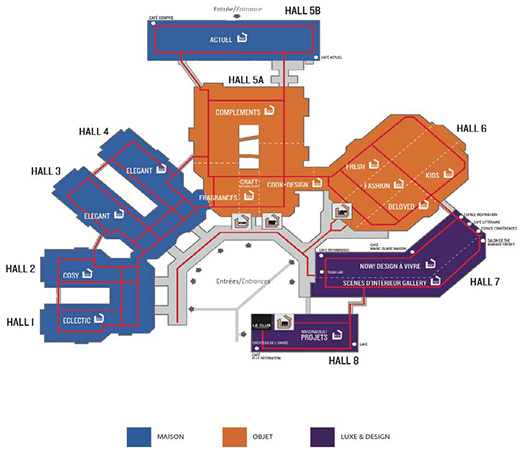 MAISON
100% interior decoration

Our interiors are made here. The MAISON section is inspired by decoration: furniture and small accent pieces, lighting and fabrics, familiar and foreign styles intermingle elegantly to the delight of even the most demanding visitors.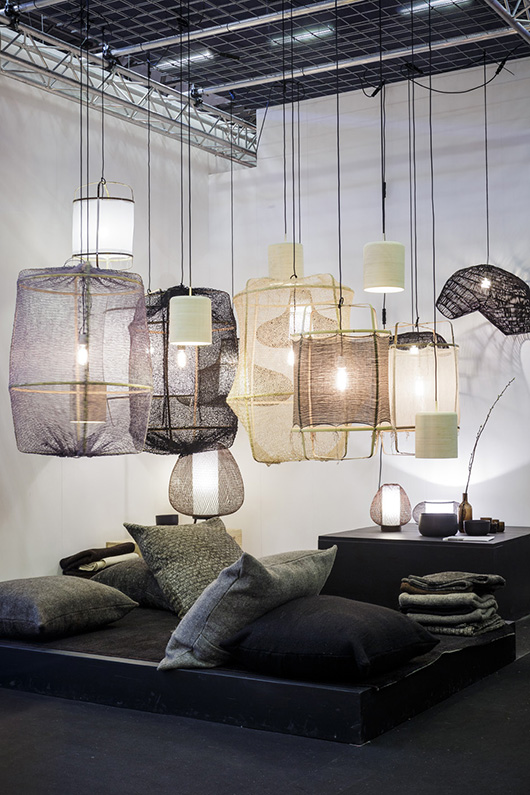 Photo: Ay Illuminate
ECLECTIC
BE SURPRISED
Hall 1
Worldwide cultures bring together their best influences and come together with ECLECTIC. Atypical and inspiring design and decoration with a delightful taste of local and international inspiration.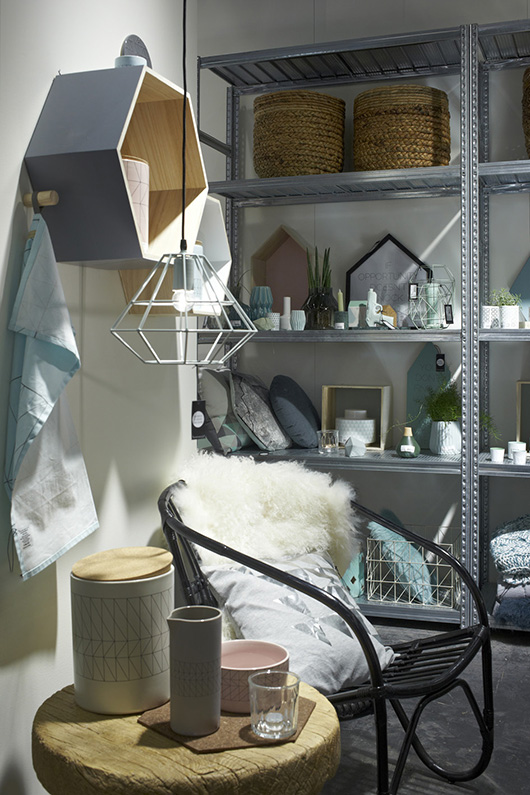 Photo: Bloomingville
COSY
THE SOFTEST INTERIORS
Hall 2
With its broad range of decor and textiles, COSY transports us into a warm and friendly universe. A truly welcoming and comfortable cocoon.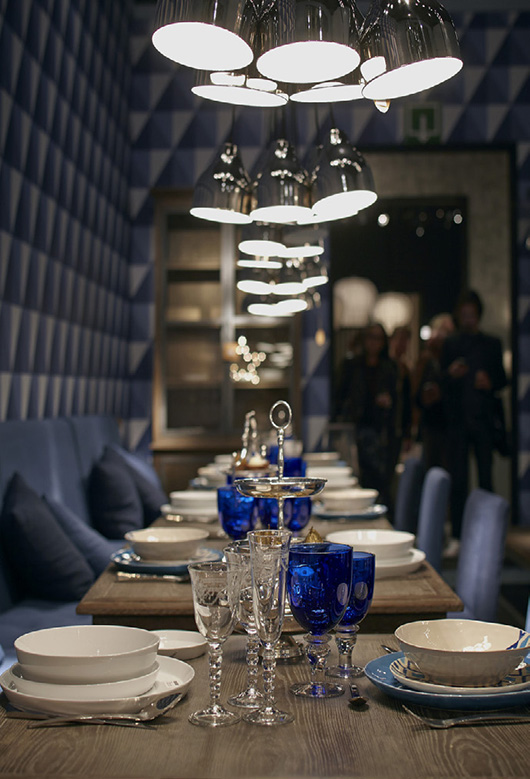 Photo: Fancy
ELEGANT
REFINEMENT IS AT HAND
Halls 3 & 4
Reinterpreted styles, from the quaint to the urban-inspired, are available in a wide range of decoration objects, fabrics and furniture with a timeless, refined and elegant sheen.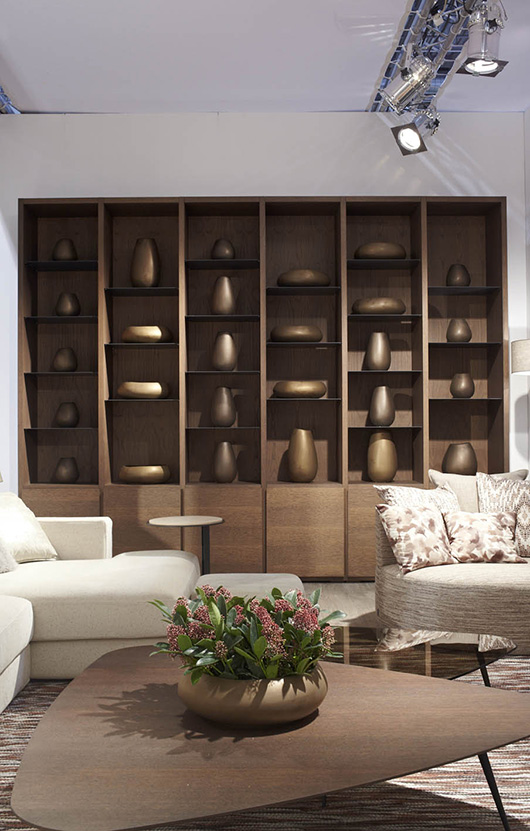 Photo: Ph Collection
ACTUEL
BE IN THE HERE AND NOW
Hall 5B
A contemporary spirit sweeps through the ACTUEL sector and its range of furniture and decoration with a strong international dimension. Urban modernity, concepts with refined excellence—an essential stopover.
OBJET
From the most useful to the most trivial—it's absolutely essential!
Objects in all shapes and sizes. From smart gadgets to kitchen utensils, from perfume to fashion accessories, the little and distinctive additions that enrich our interiors, making them unique and welcoming.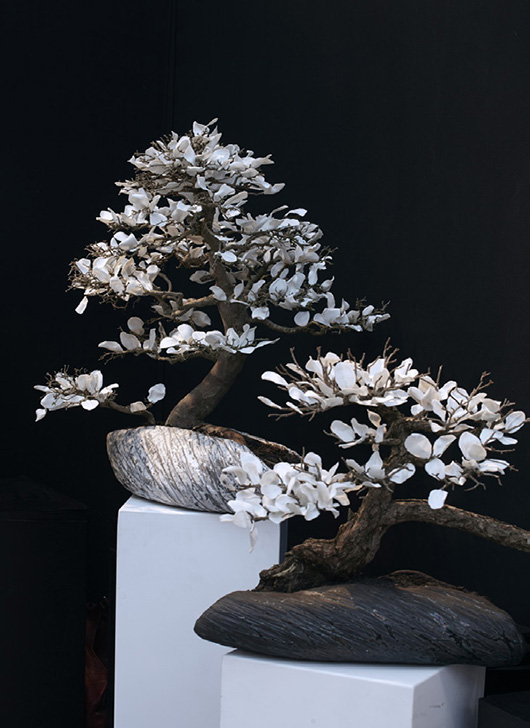 Photo: Barbara Billoud & Geneviève Mathieu
CRAFT, MÉTIERS D'ART
ESTEEMED KNOW-HOW
Hall 5A
Craftpersons and art producers. Rare pieces, unique traditional and contemporary objects as well as exceptional know-how come together in this dedicated area. Creation, handmade work and the precision of artisanal production are presented as an added value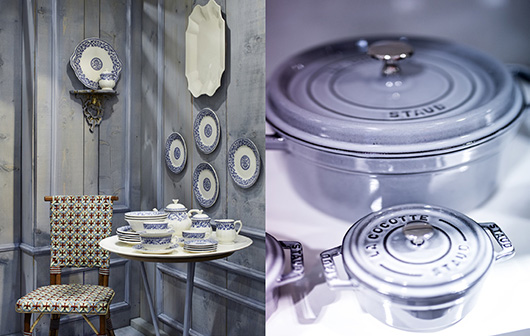 Photo: Staub
COOK+DESIGN
CREATIVITY SITS DOWN AT THE TABLE
Hall 5 A
The kitchen, a playing ground for all types of creativity. A world as welcoming as it is innovative, the art of dining, cooking and gastronomy at its best. Indulge without guilt!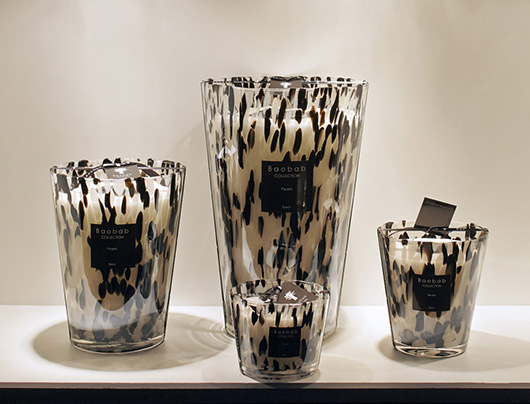 Photo: Spa Baobab
FRAGRANCES
TOMORROW's SCENTS
Hall 5A
Encounter all kinds of scents at FRAGRANCES. Scented soaps and candles, bathing products and air fresheners; the decorative and olfactory signature of our interiors.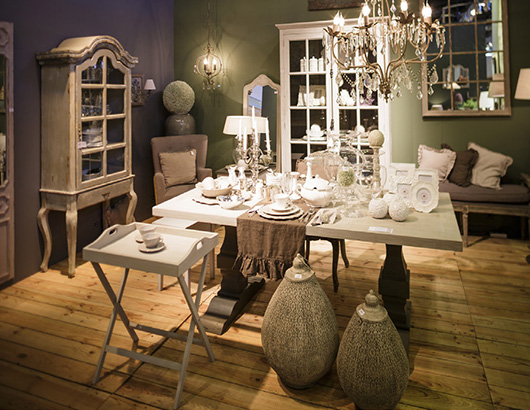 Photo: Côté Table
COMPLEMENTS
ESSENTIALS FOR YOUR HOME
Hall 5 A
Happiness and delight are easily found in this enchanting sector in which different objects bring a special essence to your home and interior.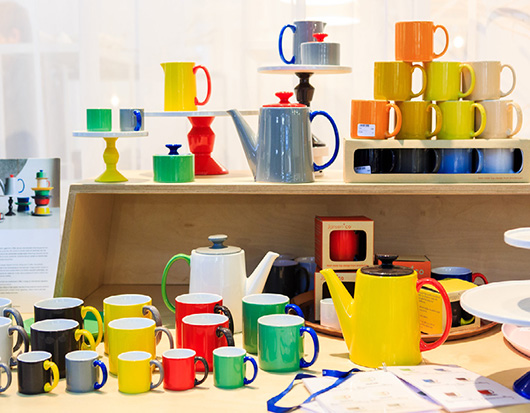 Photo: Serax
FRESH
A HIGHLY COLORFUL WORLD
Hall 6
The little objects that give that extra 'je ne sais quoi' to our interiors. A multitude of qwerky and coloured items designed to conquer all your living spaces: kitchen area, living room, bathroom. Refreshing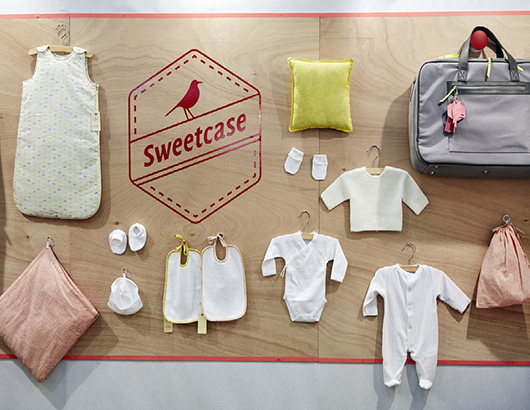 Photo: Sweetcase
KIDS
THE CHILDHOOD KINGDOM
Hall 6
Childhood is a world in itself. A teeming, inspiring and ever-changing world: decoration, furniture, fabrics and object designers come together to showcase their creativity and imagination for the little design princes and princesses in our lives.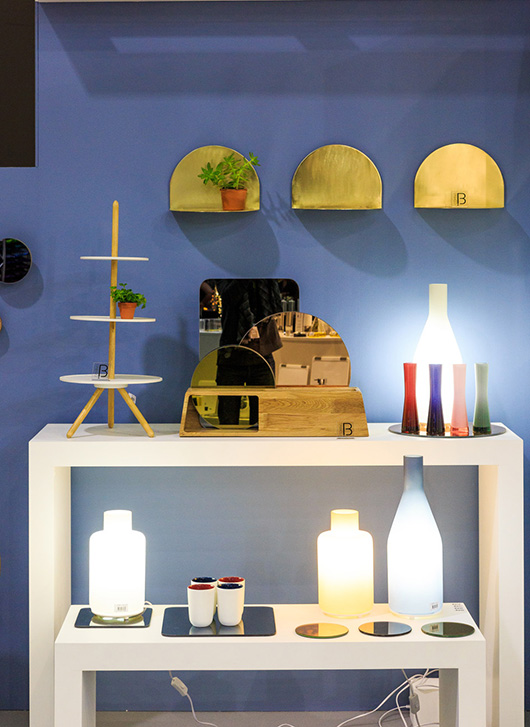 Photo: Coming
FASHION
AT THE FOREFRONT OF FASHION
Hall 6
Fashion objects and design objects come together in this sector with a unique selection of handbags, jewellery, scarves and clothing. Do not miss this design -tastic section.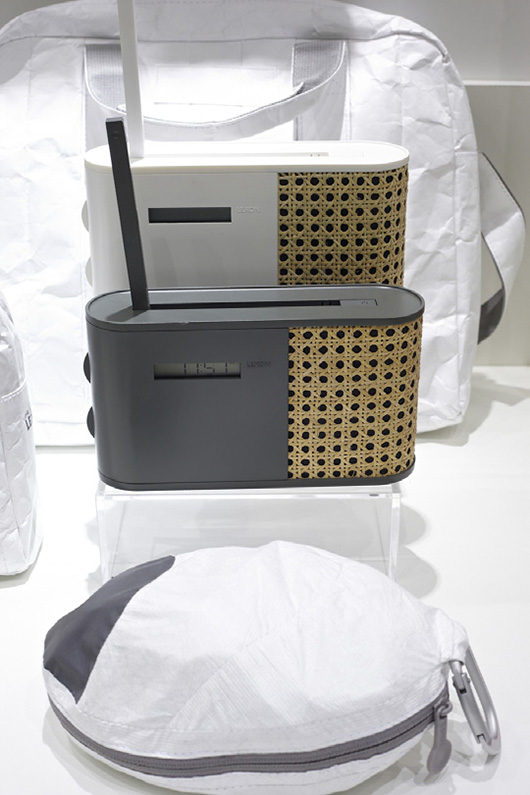 Photos: Lexon
BELOVED
LOVE AT FIRST SIGHT
Hall 6
For the trendiest and most fun objects on offer. The perfect sector for creating your own personal beauty touch.
LUXURY, DESIGN & INTERIOR DECORATION
From the unique to the bespoke
MAISON&OBJET PARIS's location for prestige and uniqueness. Creativity, innovation and technical solutions come together to create a temple of design and luxury lifestyle, unique in its genre reaching out to specifiers and buyers from all around the world.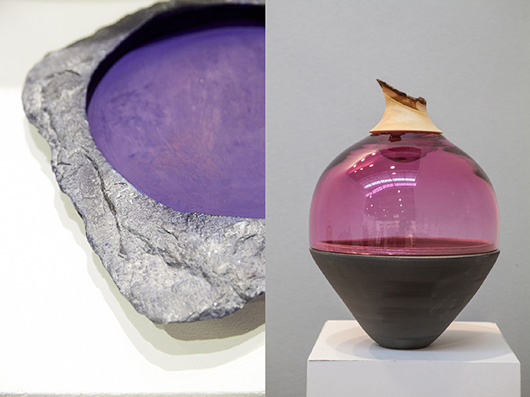 Photos: Utopia&Utility y Jorgen Misotten
SCENES D'INTERIEUR GALLERY
THE STAMP OF EXCELLENCE
Hall 7
The upscale gathering for the most beautiful signatures in decoration, a space for expression by exceptional creators mixing craftsmanship, art and design. Creativity at its finest.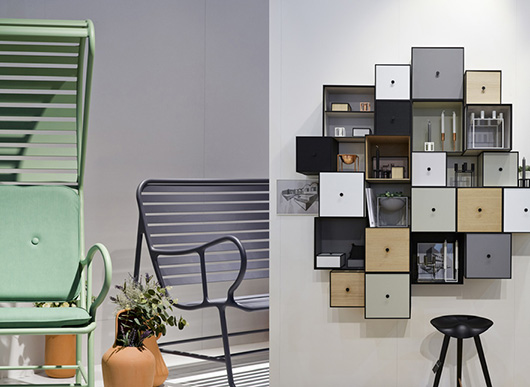 Photos: BD Barcelona & Fancy
NOW! DESIGN À VIVRE
THE SOUL OF DESIGN
Hall 7
With ever growing innovations, and experiments, discover new design concepts in the NOW! Design à vivre section. Materials are transformed, subverted, combined, "eco-friendlied" to create beautiful objects as well as bold and functional furniture.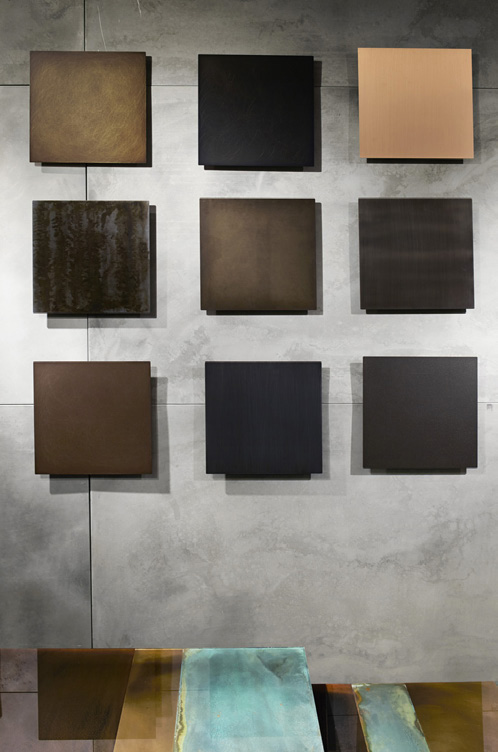 Photo: Castelli
MAISON&OBJET IPROJETSI
INTERIOR DESIGN SOLUTIONS
Hall 8
A space for cutting-edge expertise. A meeting place, with a platform dedicated to technical and decorative interior design solutions. The must-have for producing innovative and creative projects.
Upcoming events
MAISON&OBJET PARIS
4 - 8 September 2015
PARIS DESIGN WEEK
5 - 12 September 2015
Information & images by courtesy of Maison&Objet
Read more news related Maison&Objet published at Infurma