Whass, the super-stackable chair for multi-purpose spaces from Actiu designed by ITEMdesignworks
Its versatility and storage capacity allows you to stack up to 30 units on the cart in the minimum possible space
Whass, the new chair by Javier Cuñado from ITEMdesignworks for Actiu is a super- stackable, multi-purpose and functional chair program intended for collaborative and training spaces, which require versatile and easily storable equipment.
With natural aesthetics, compact and sinuous lines, the structure of the Whass has been designed and manufactured for intensive use in flexible spaces. A multifunctional, lightweight and easy to move product that can be stacked easily on a cart with up to 30 units from a monoblock carcass. It can therefore be stored in the minimum possible space, a feature that makes it an ideal choice for conference halls and multi-purpose spaces.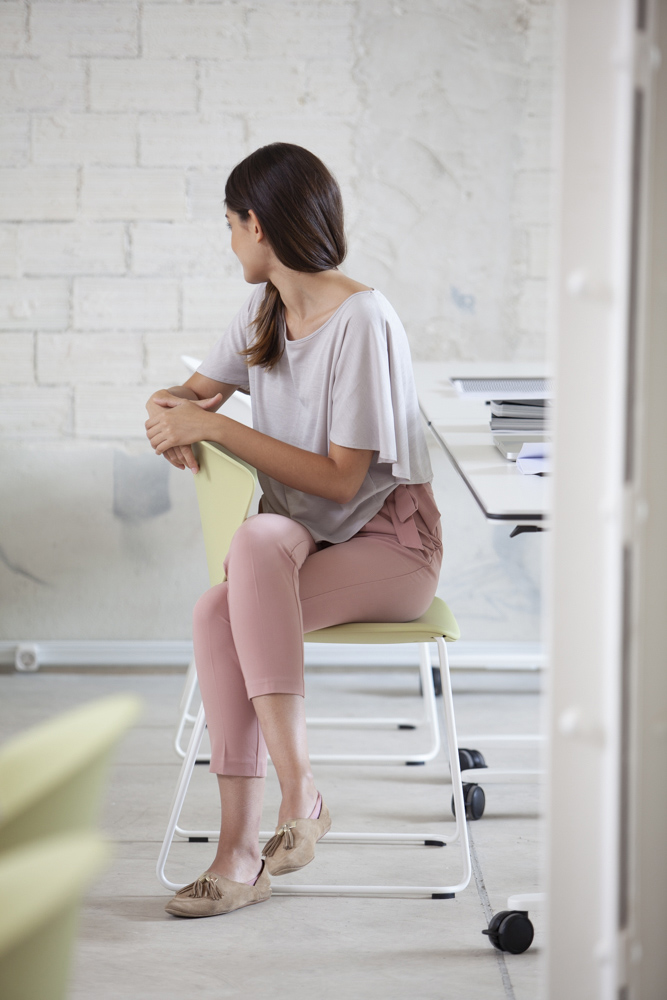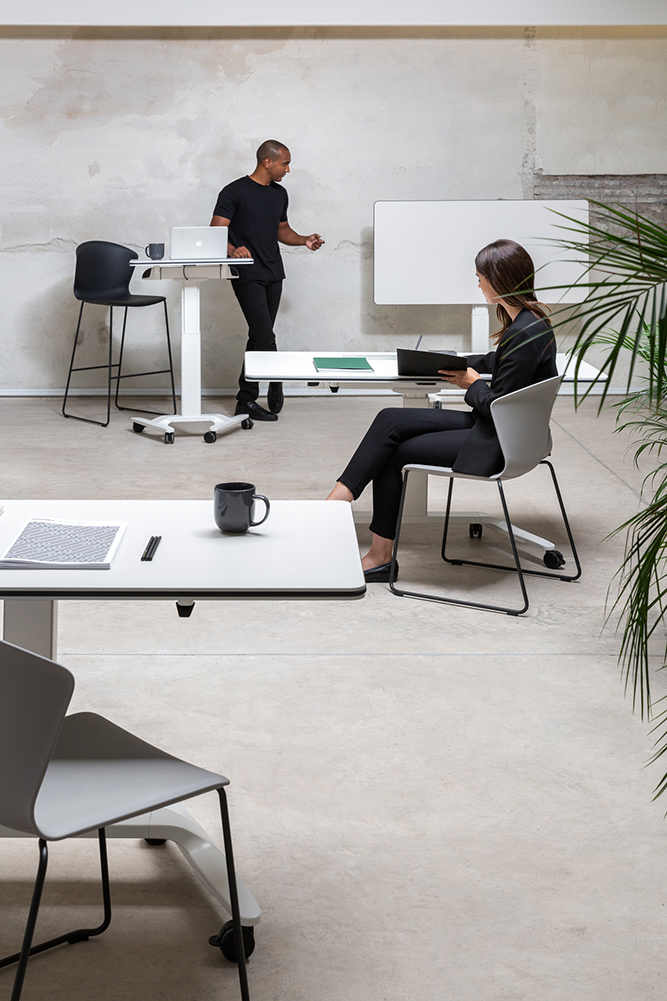 The design of its back is another of the chair's key features, an ergonomic and close-fitting design providing perfect lumbar support, offering comfort and wellbeing. "The Whass chair design allows back support while preserving a feeling of freedom of movement. The curved back guarantees comfort while also offering a versatile and functional chair for multi-use spaces. The design ensures easy cleaning and storage and includes the Pad option with upholstered seat for extra comfort", explains Javier Cuñado, Whass designer for ITEMDesign work studio.
Whass is defined as a comprehensive and diverse range of products, covering many different usages and spaces, starting from one single carcass, which can be combined with different structures. It thereby allows you to create very valid options both for work (the most stackable option) and contract spaces, with adjustable feet, stools and benches.
The variety and flexibility of the product (with its great structural strength, also applies to a range of finishes and upholstered with several custom-made colours) results in a family of products tailored for each space and adaptable to individual needs. All of this in a hygienic, non-toxic product, fabricated with a high degree of recyclability.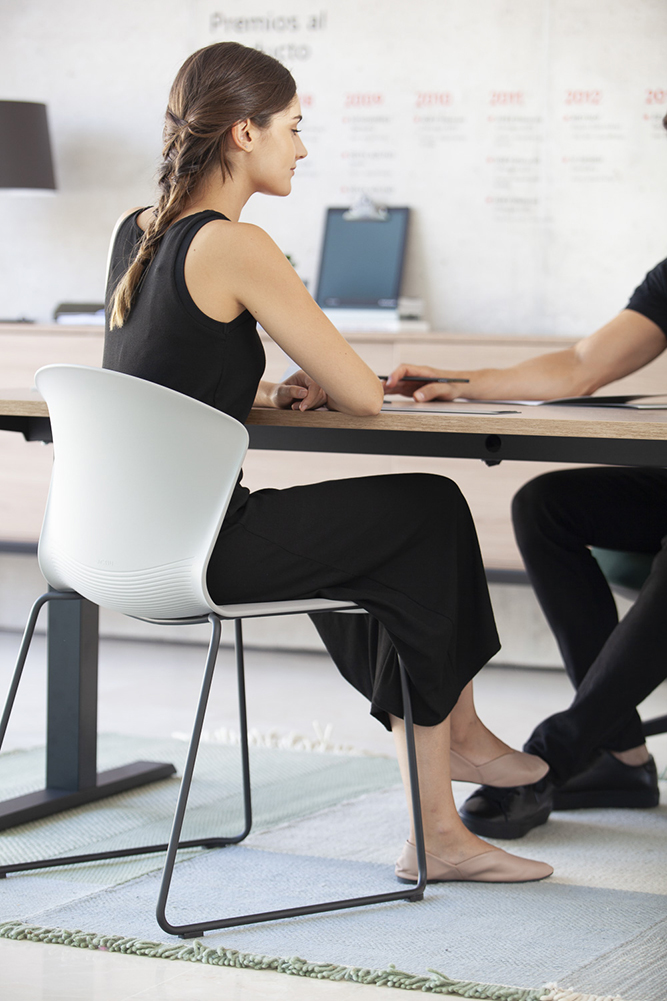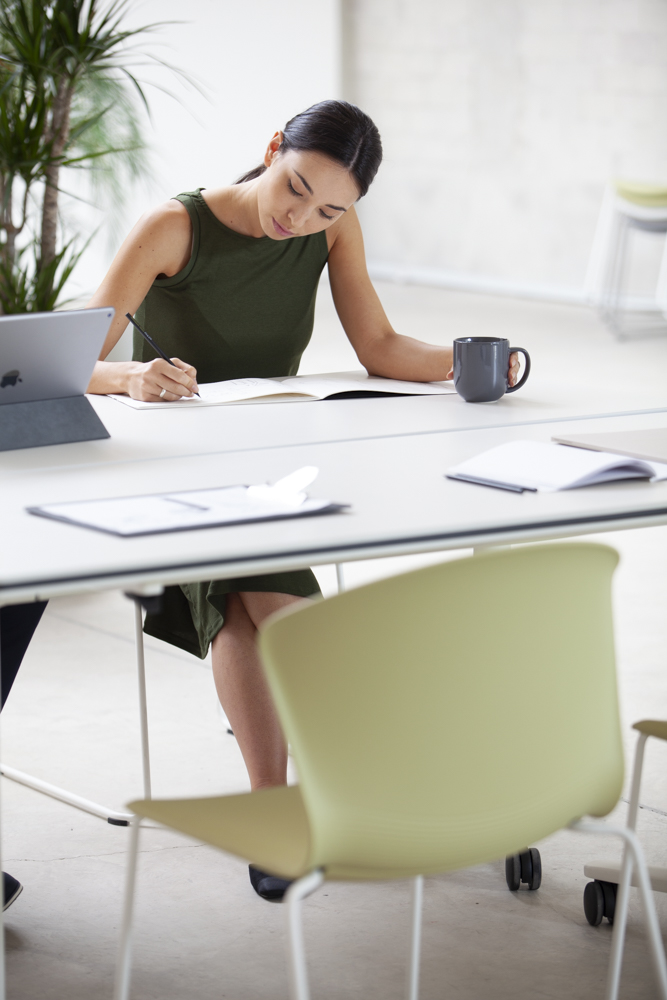 Actiu rewards the young talent that reinterprets its new super-stackable chair Whass in a contest during the nude show 2018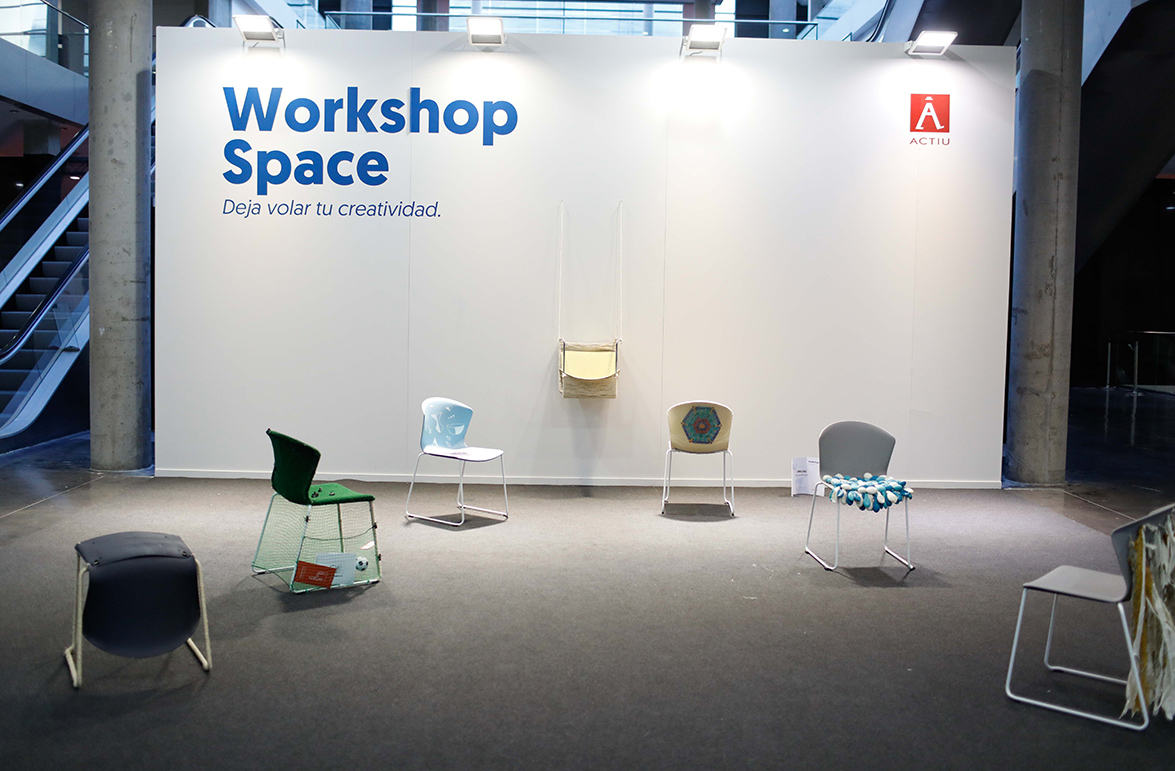 Actiu has taken a step further in its commitment to talent and design in Nude, the show for young designers of Feria Habitat Valencia, with a contest in which has invited design students to rethink and customize the new chair for collectivities Whass and in which a team of students from the University of Navarra has won, turning the Whass chair into the "Swing thewhass" swing.
"Swing theWhass" is a comfortable and functional swing, which has been recognized "for its creative ability to provide an alternative use and find that all the pieces fit perfectly to turn it into a swing", according to the decision of the jury.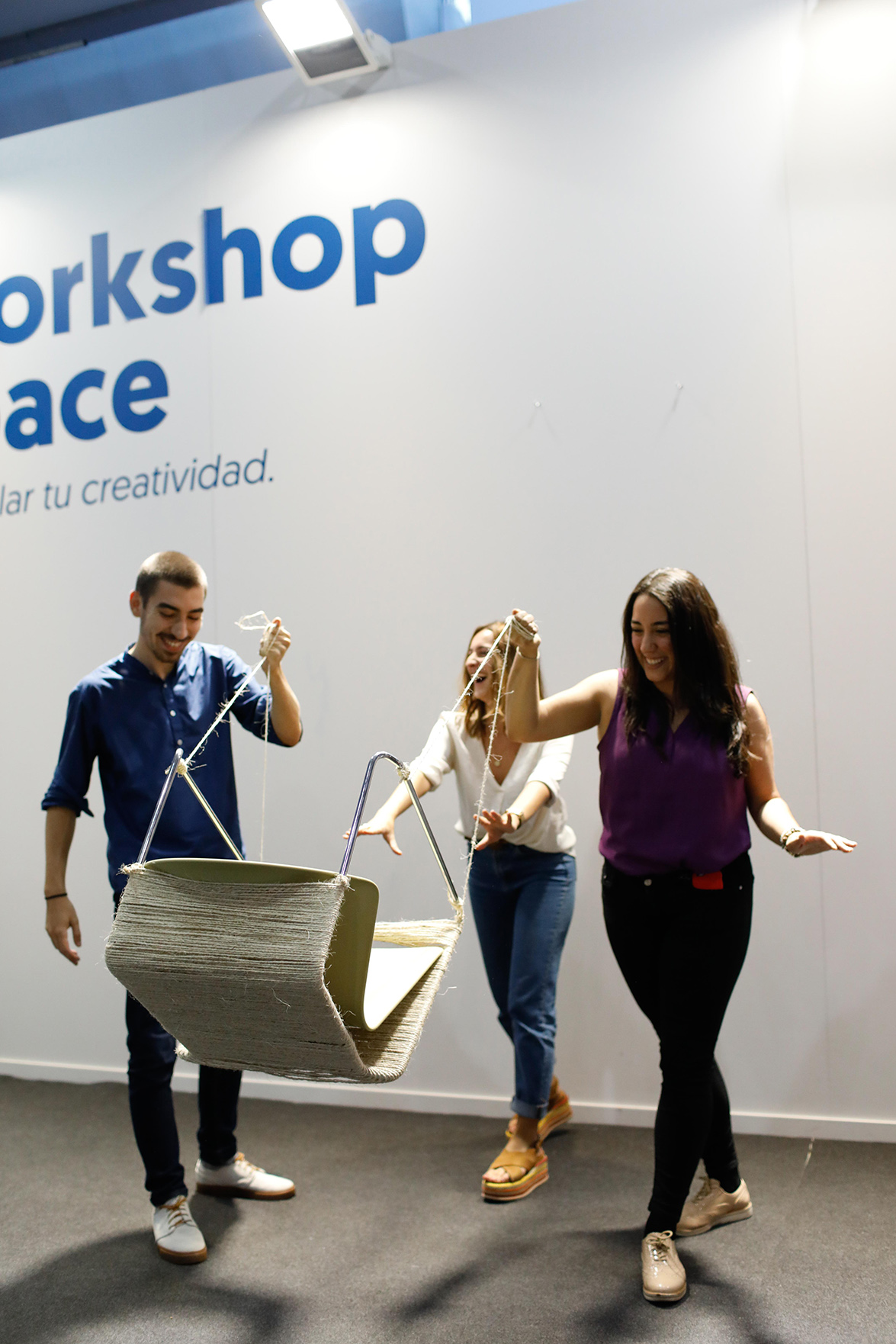 This contest, organized by Actiu in collaboration with Luis Calabuig of Odosdesign, director of the Master of Product Design in CEU - Cardenal Herrera, is valued at € 1,500 and was completely free in its execution.
The rest of the projects submitted to the contest have also shown imagination and an impeccable execution.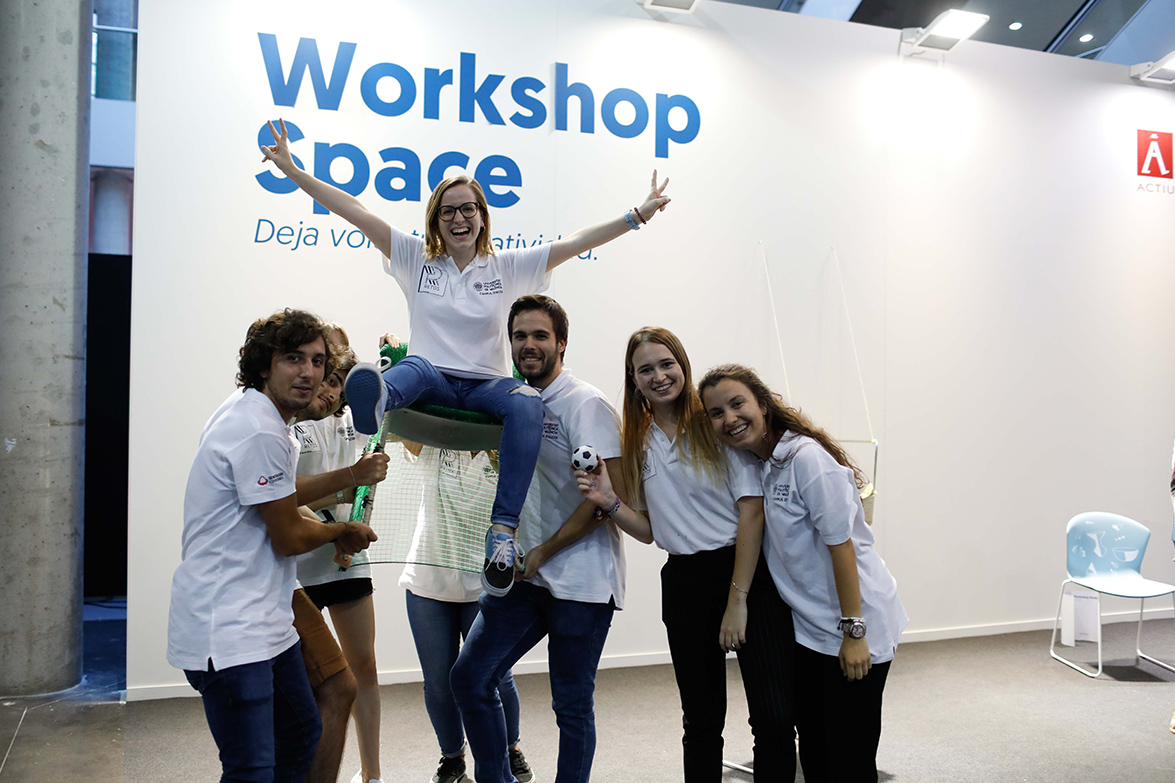 Universitat de València, Alcoy campus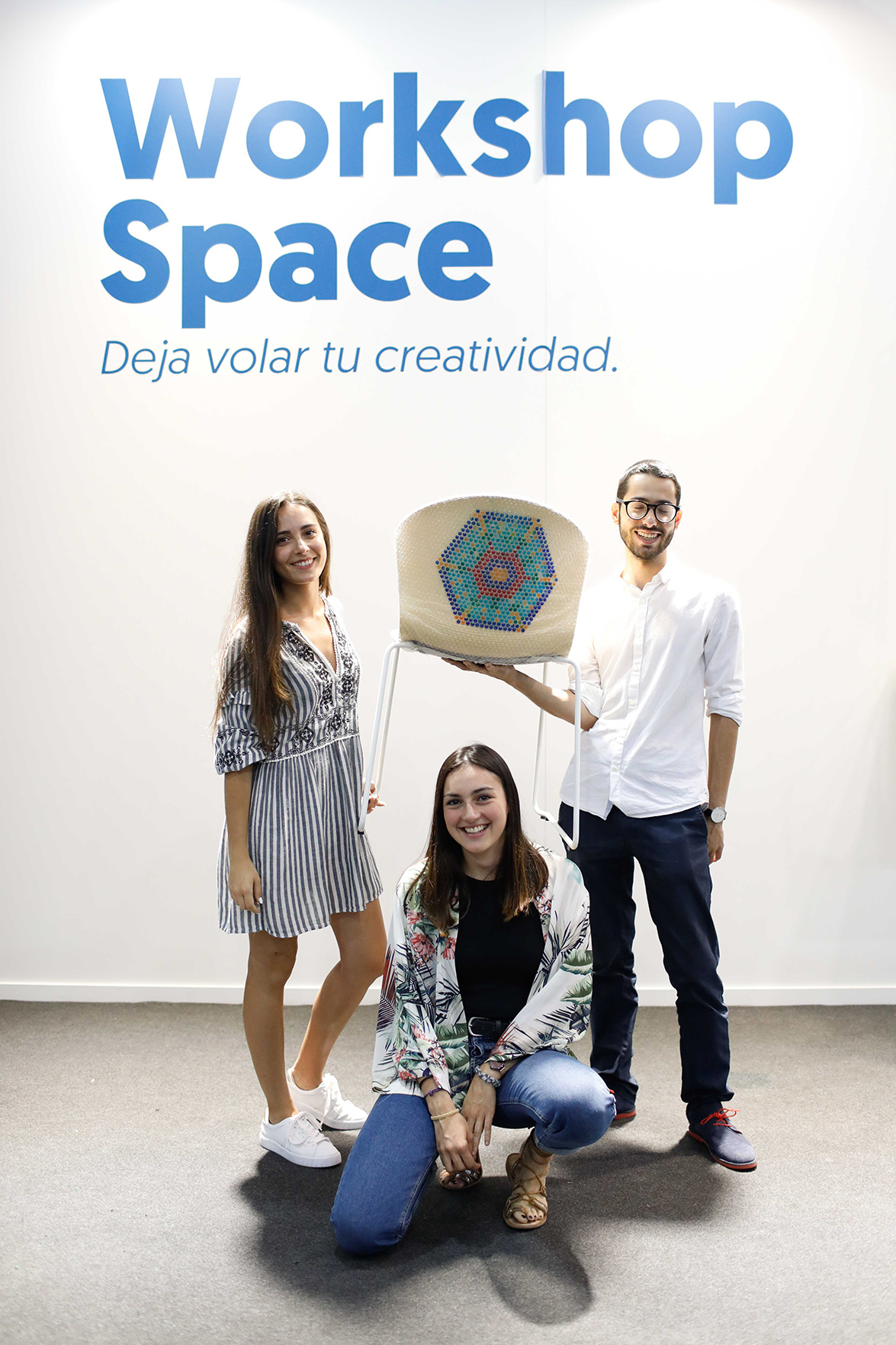 Universitat Jaime I, Castellón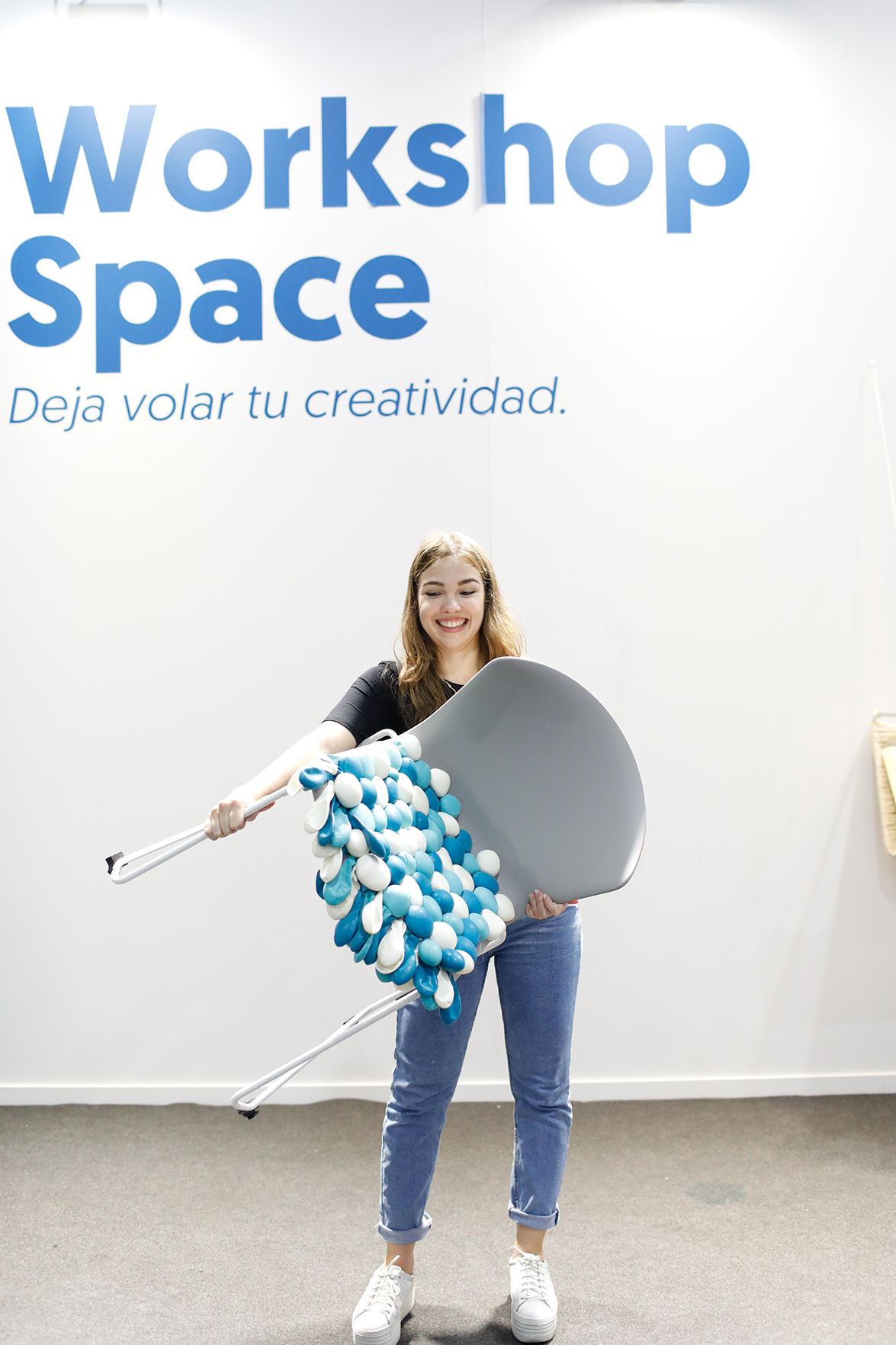 Master of Product Design from CEU - Cardenal Herrera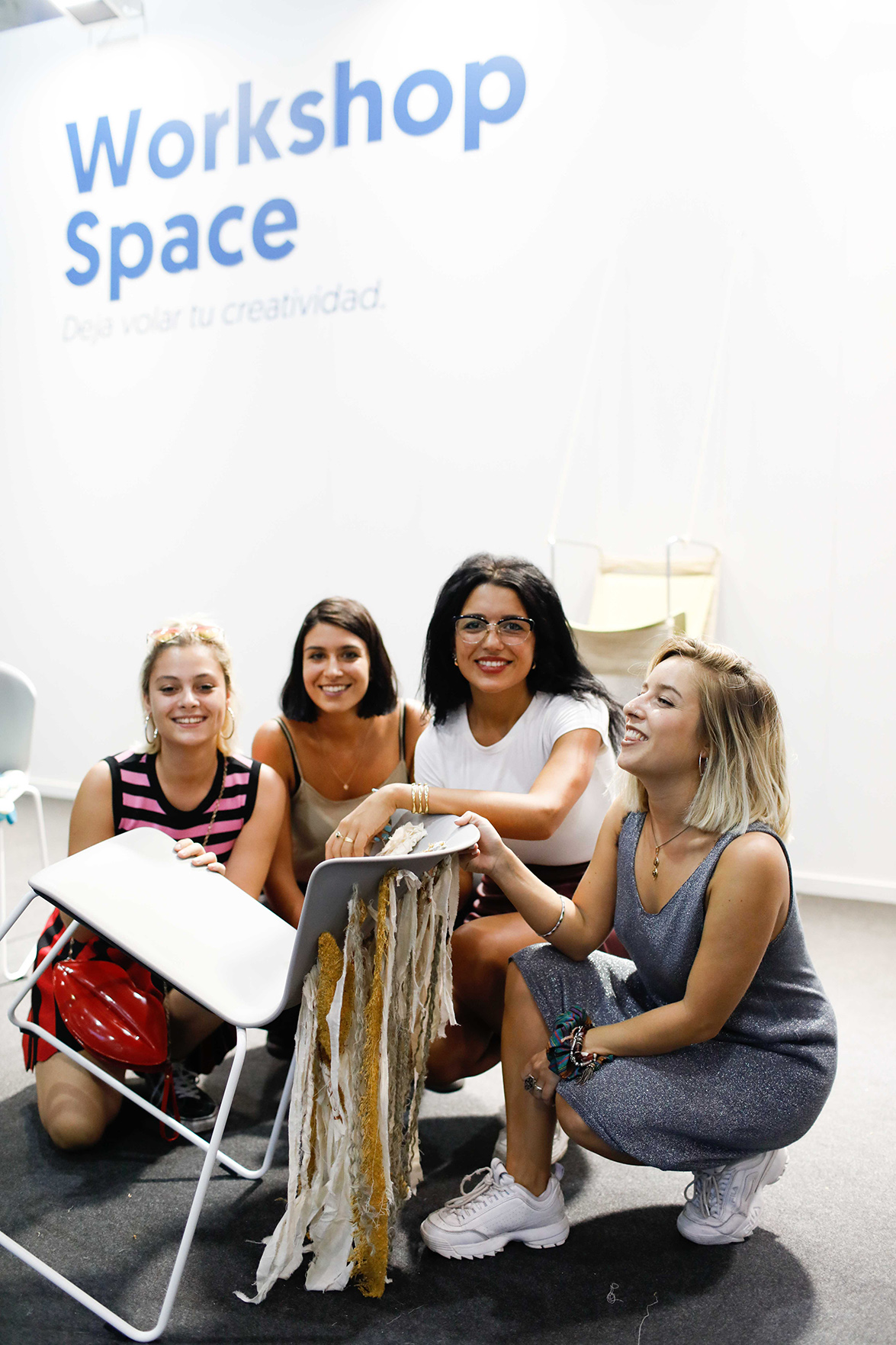 Escola d'Art i Superior de Diseny (EASD), Valencia
Source: Actiu
Read more news related Actiu published at Infurma
Visit the Actiu website
Visit the Actiu sheet at Infurma