Architect Rafael Moneo, the first Spaniard to win the prestigious Pritzker Prize, closes a successful edition of CevisamaLab Architecture and Design Forum
The architect Rafael Moneo, first Spaniard to win the prestigious Pritzker Prize, closed yesterday the Architecture and Design Forum CevisamaLab, which for two days brought together a large number of architects and students in the Valencia Fair hall, whose capacity was has been small due to the great expectation generated by the six exceptional speakers that CevisamaLab has gathered under the slogan "Material architecture".
In his speech, Moneo explained the construction process of the J. Palacios winery in Corullón, in the El Bierzo region at León. A project in which, according to his words, "the hand of the winemaker is more noticeable than the architect's", due to the intense work done with the client to adapt the work to the needs of the production. For Rafael Moneo, the work of the J. Palacios winery is "an encounter between the landscape, the topography and the well-structured needs of wine production".
For his explanation Moneo went back to the project he designed for Bodegas Chivite, the Señorío de Arinzano, the first occasion in which he opted to give an added value to the functionality of the building of a winery.
Prior to the intervention of Moneo, Joan Roig presented his project for the campus of the Universitat Politècnica de Catalunya on the Diagonal of Barcelona. Rafael de la Hoz, for his part, captured the details of the Rey Juan Carlos hospital in the Madrid town of Móstoles.
Rafael de la Hoz
In the day of Monday Francisco Mangano has presented his project of the palace of congresses of Palma, while Emilio Tuñón focused his presentation on the intervention of the royal collections of Madrid. The day of Monday ended with the conference of the Portuguese Pritzker Prize Eduardo Souto de Moura, with his exhibition on the market of Braga.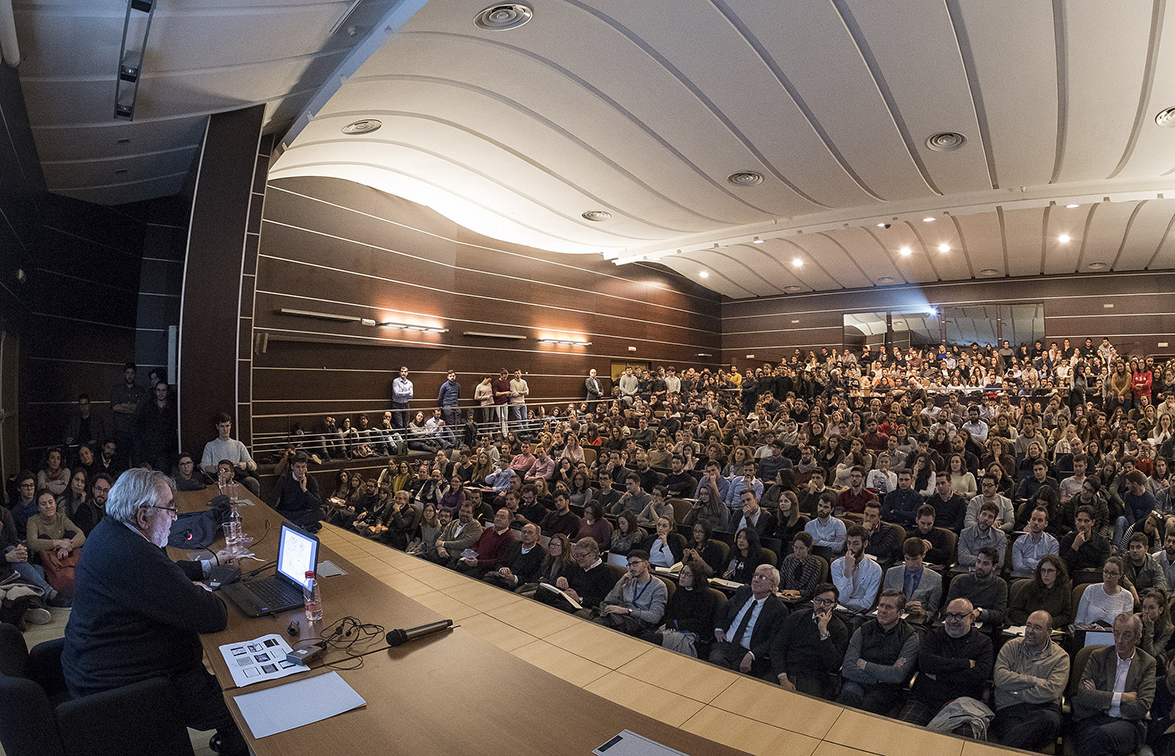 Eduardo Souto de Moura
Source: Cevisama
Read more news related Cevisama published at Infurma
Visit the Fairs & Events Calendar in Infurma