Two products for work spaces by Lithuanian company Narbutas, awarded with the Red Dot Design Award 2019
TANGO and NOVA Wood were recognized by the jury of experts and received the prestigious 2019 Red Dot Award for Product Design!

Manufacturing for quality. Quality made up of many different ingredients; comprised of design, materials, project skills, and production capacity, resulting in a product that really works, capable of lasting over time.
In an era where practically any product is available on the market, NARBUTAS is chosen for its quality. That quality was selected by the 40 judges of the 2019 Red Dot Product Design Award, who awarded TANGO lounge and the meeting version of the NOVA Wood table system among the winners over 5,500 other products presented by designers and companies from 55 countries competing in different categories.
TANGO Lounge Seating
Winner in the category of Office Chairs
Design: Christina Strand and Niels Hvass
"TANGO is appealing for the high quality reflected in its design, which is convincing both aesthetically and functionally." Red Dot Jury
The wide variety of the Tango collection, composed of five different types of seating which will be available in the catalogue from May 2019, can fulfil any need and allows for the creation of attractive solutions by mixing pieces together in large spaces and playing with a range of 78 colors. Always perfect, with extraordinary visual impact, the fresh and minimalist lines characterizing these chairs leave little room for elements that are decorative for decoration's sake.
The Lounge line features a high backrest that isolates users from surrounding noise, giving them a sense of comfort and protection while powerfully distinguishing the space.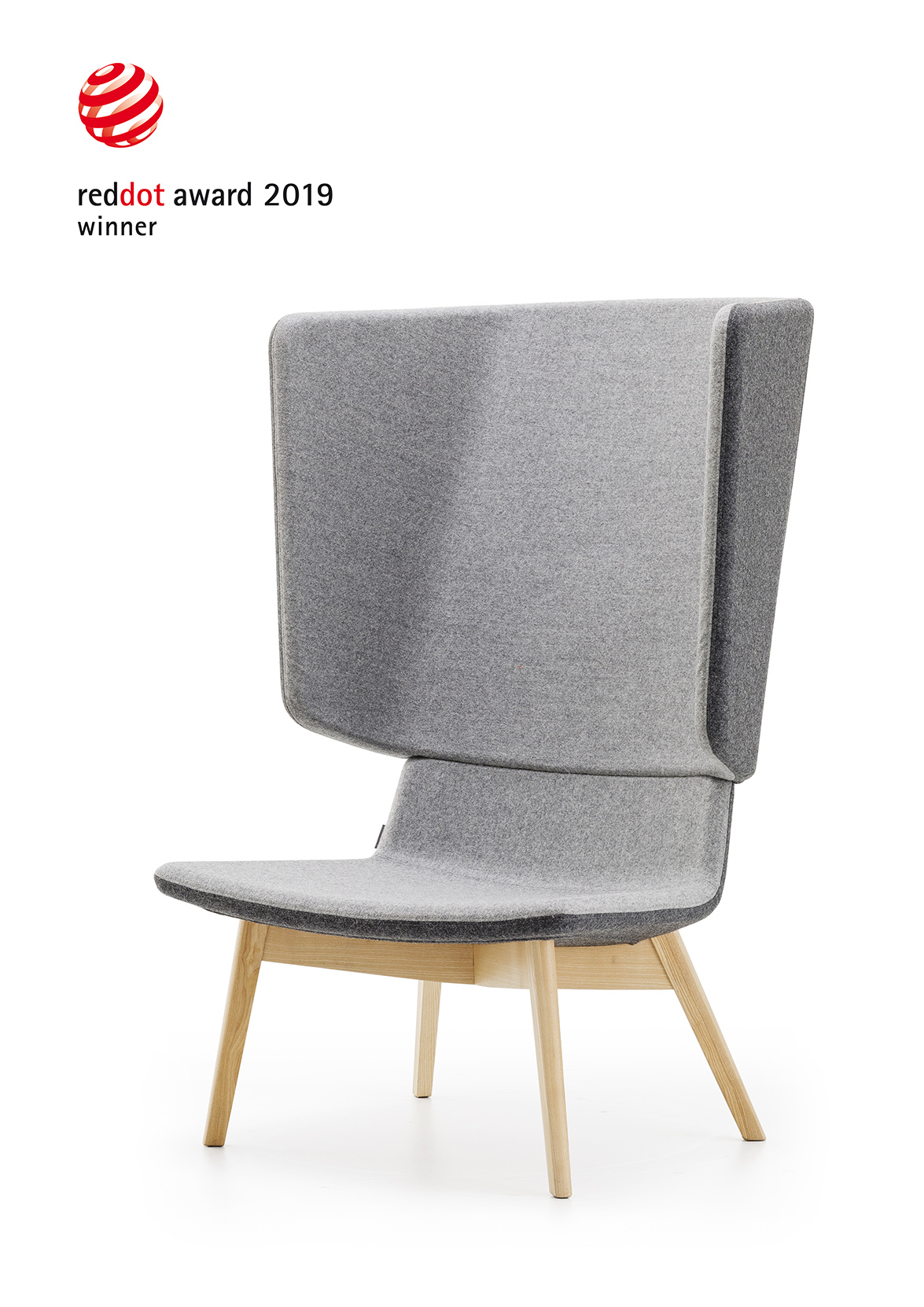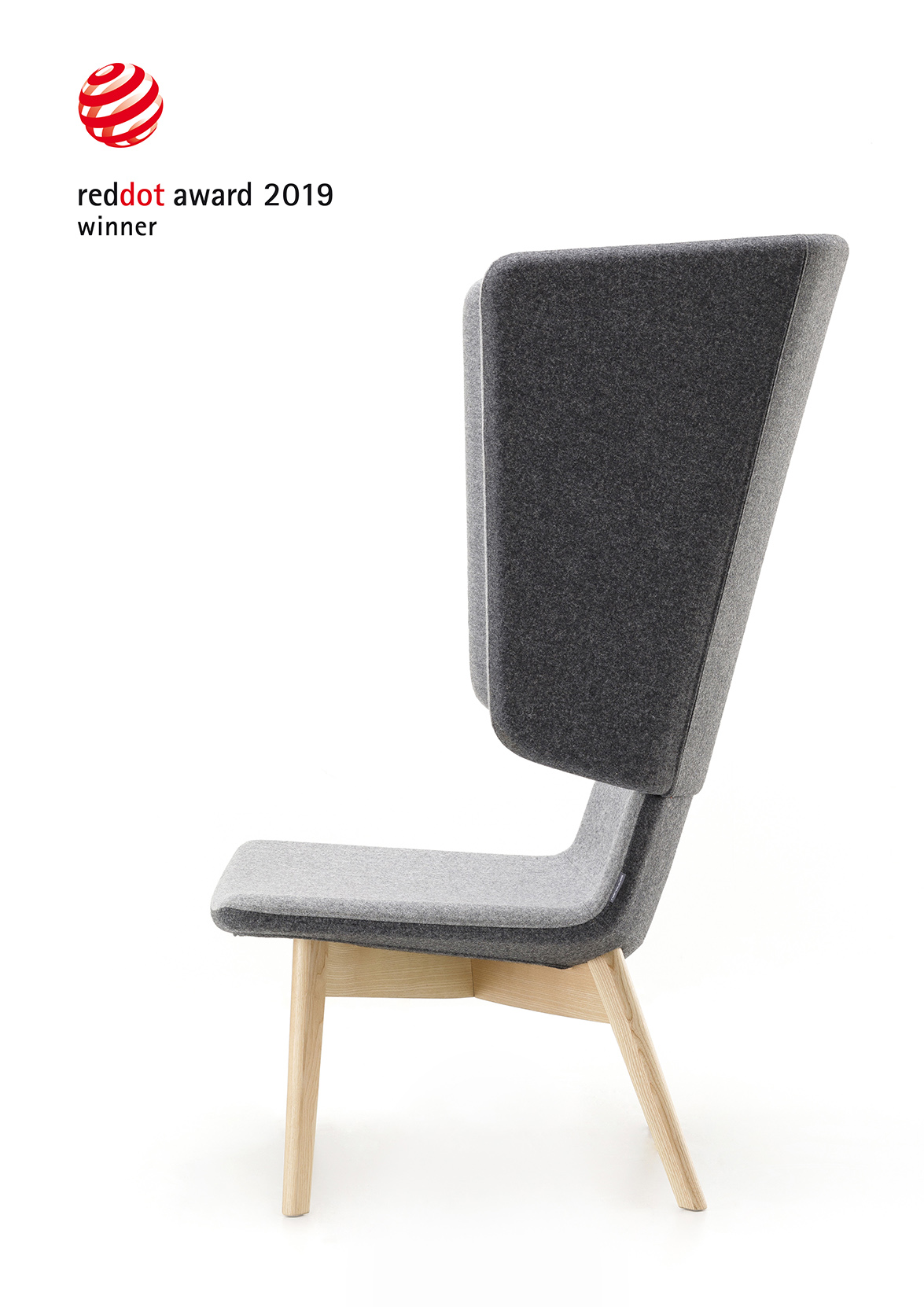 NOVA Wood meeting table
Winner in the category of Conference and Meeting Room Furniture
Design: Narbutas team
"The design of the NOVA Wood desk system cleverly combines high-quality, aesthetically pleasing materials with the requirements of modern office spaces." Red Dot Jury
Furnishing with simplicity and elegance, Nova Wood is the ideal collection for meeting the needs of new work settings while maintaining a reassuring and domestic flavor. The beveled edges and sophisticated Fenix finish of the top stand out for their refinement, while the solid ash wood structure and central insert in ash veneer, providing an optimal solution for managing wiring and electrical outlets, strongly characterize this product that seems "stolen from nature". Perfect for furnishing spaces dedicated to both individual and team work, to both recreation and meetings, this is a system capable of transmitting warmth and solidity with marked simplicity of form.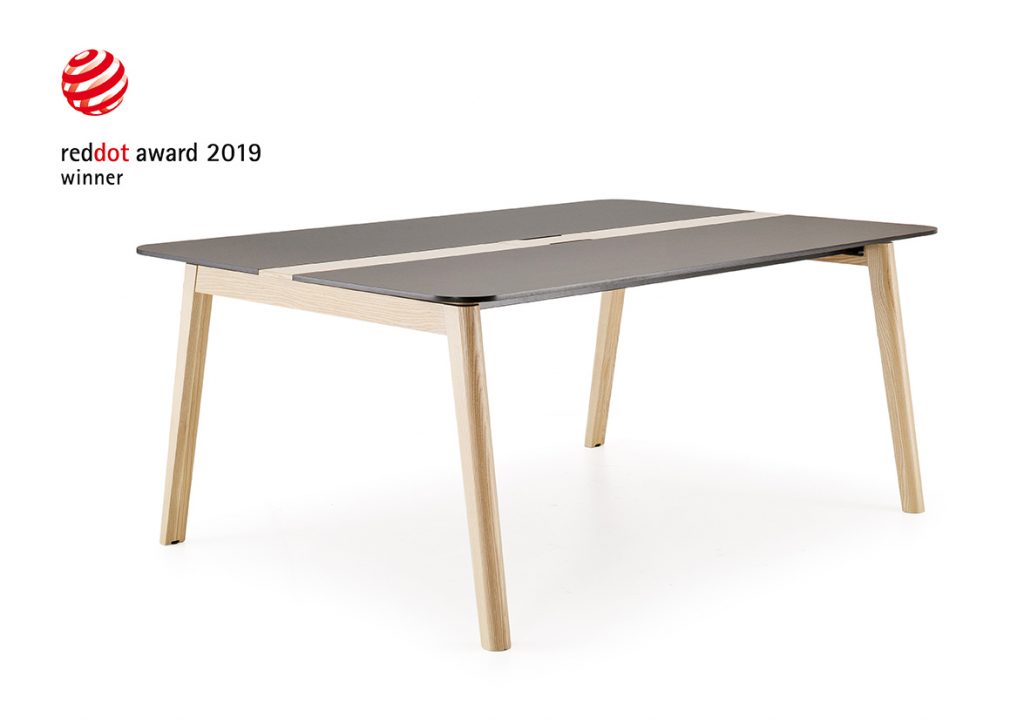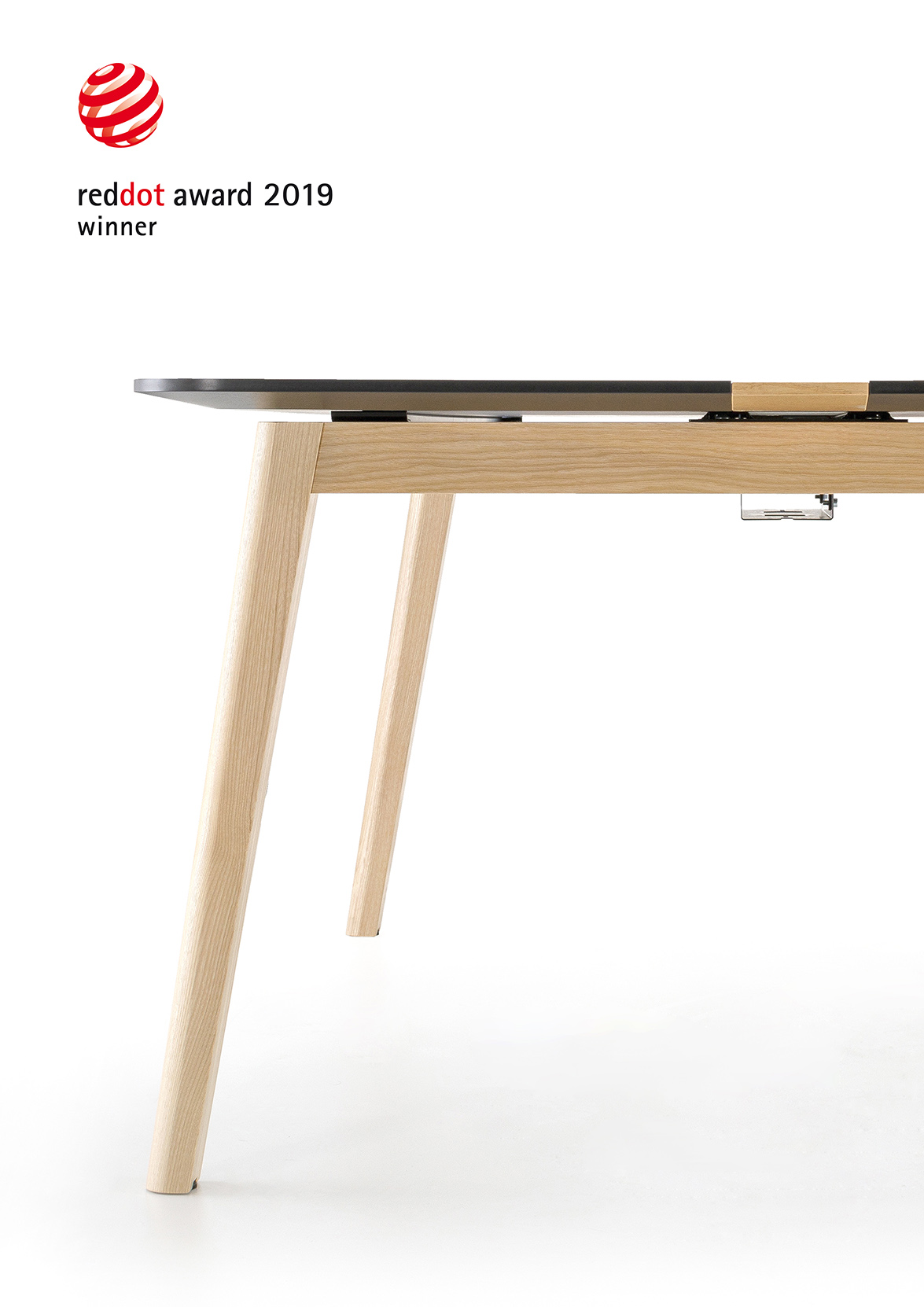 Source: Narbutas
Read more news related Red Dot Design Awards published at Infurma
Visit the NARBUTAS website