In 2015, Patrick Norguet has designed a new chair for Kristalia. Here you can see a preview of the presentation to be held at the Design Post during the imm cologne 2016 and Now! Design ŕ Vivre, in Maison&Objet París 2016.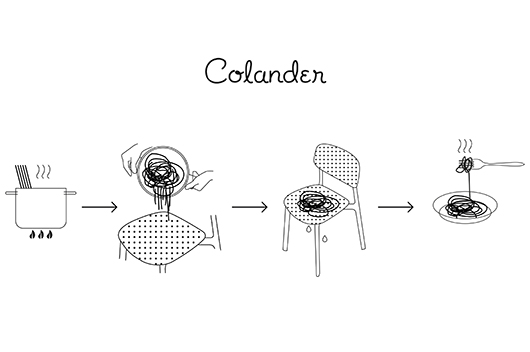 What are its special features? First, let's have a look at its technical features: it is stackable and can also be used outdoors (it has small holes also for water run-off), an aluminium frame (a die-cast aluminium crosspiece and extruded aluminium legs), with a seat and back in moulded polypropylene. It currently comes in the following colours: white, black, beige, coral red and basalt grey.
What are its special design features? We can definitely call it a versatile chair: it is excellent for the catering sector, ideal in homes, and can be used both indoors and outdoors.
From the perspective of pure design, Kristalia likes to think that what Patrick has developed in 2015 is the outcome of a series of objects and works of art that have become milestones in culture in general. We think of the distinct colours of the Amanita mushroom, the mushroom in fairy tales and cartoons. We think of Meccano (Frank Hornby, 1908). Who didn't play with it as a child? We think of Braun Radio (Dieter Rams, 1960), the Muji CD player, (Naoto Fukusawa, 1999), and the Apple Mac Pro (Jonathan Ive, 2006), all commonly used products that are real works of art in terms of design. Last but not least, we think of the art and pictures in the Edge series by Damien Hirst (1988).
What about its name? We needed to give meaning to its holes and link up with Kristalia and its Italian style. What kitchen utensil is used every day in Italy? The colander.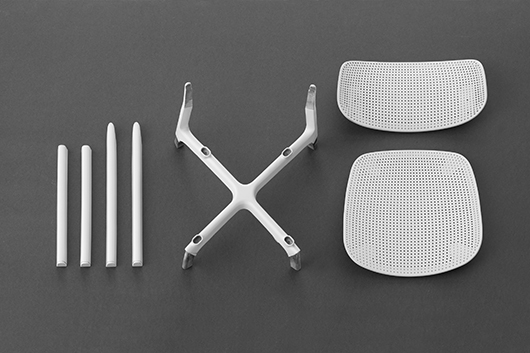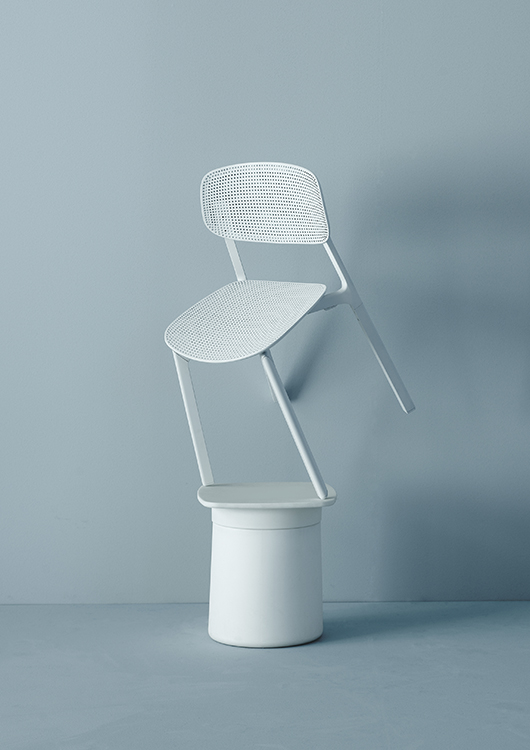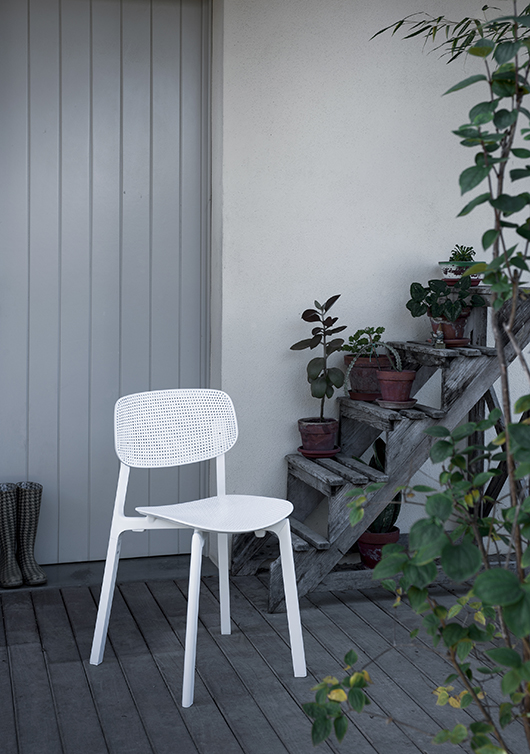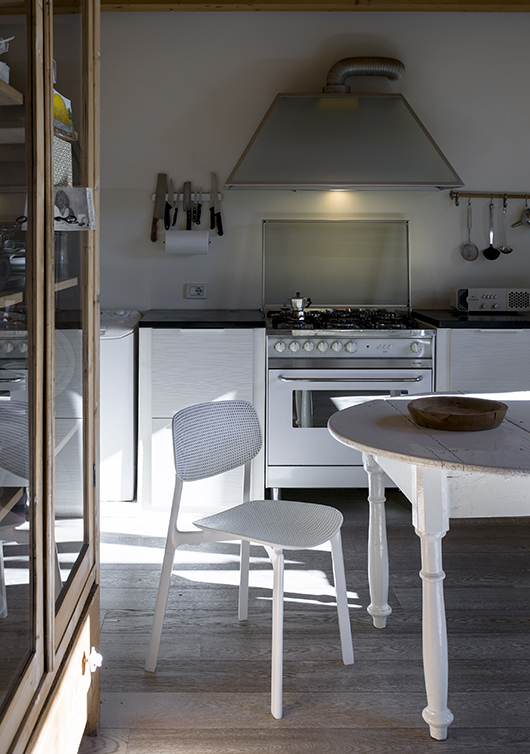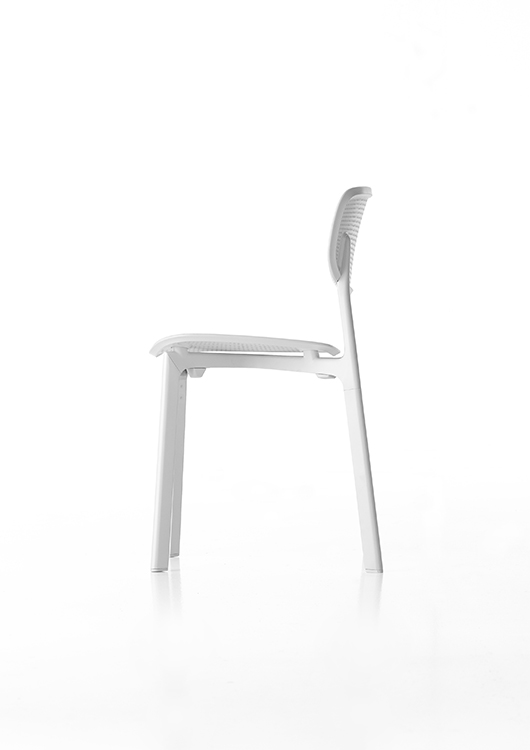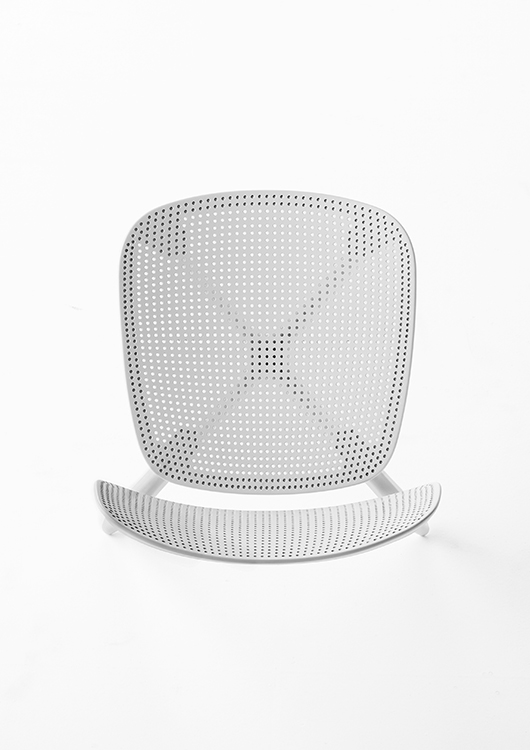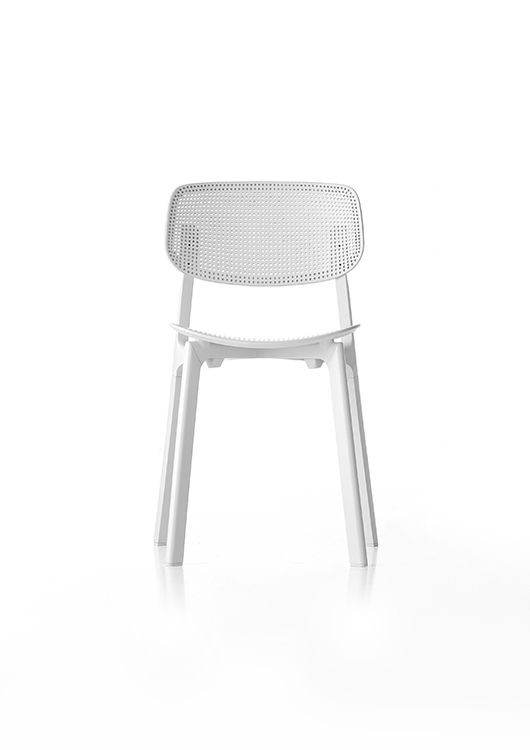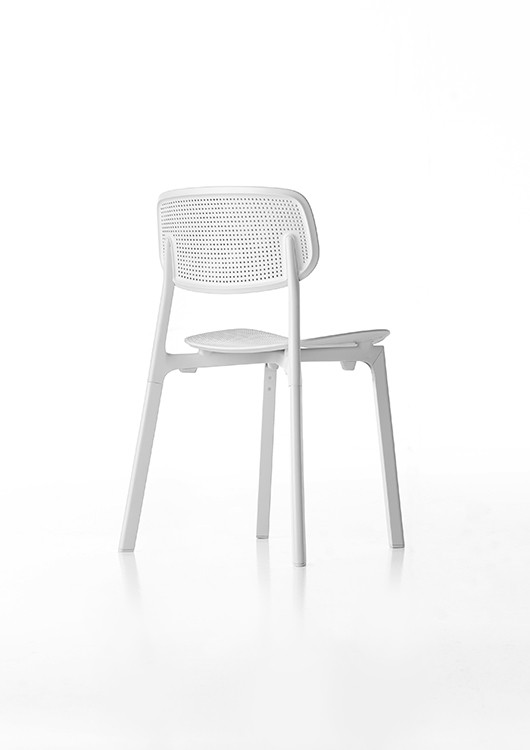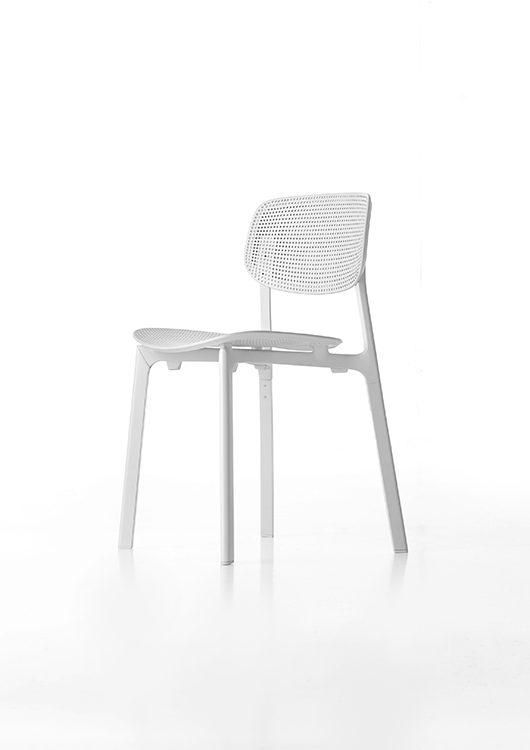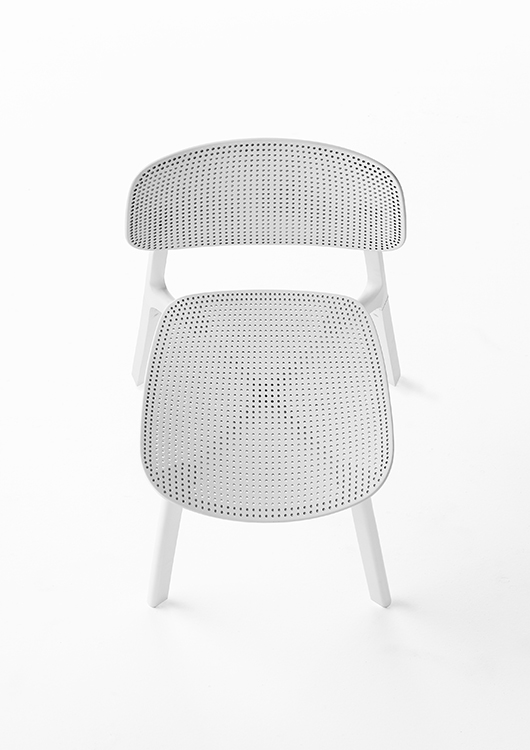 Preview at:
- during Imm Cologne at Design Post - Deutz-Mülheimer-Straße 22a 50679 Köln
- at Now! Design ŕ vivre - MAISON&OBJET fairs Hall 7 Stand A7

Information and images by courtesy of Kristalia
Read more news related Kristalia published at Infurma
Read more news related Patrick Norguet published at Infurma
Visit the Kristalia website
Visit the Patrick Norguet website