Concéntrico 04, the Logroño International Festival of Architecture and Design, will be held from April 27 to May 1
Concéntrico is the Logroño International Festival of Architecture and Design, a reflection on the urban environment and the city. This year's edition, Concéntrico 04, takes place from 27 April to 1 May 2018. The Festival invites you to explore the city through installations, exhibitions, discussions, activities and performances, creating a connection between places, squares, streets, terraces and hidden spaces that usually go unnoticed.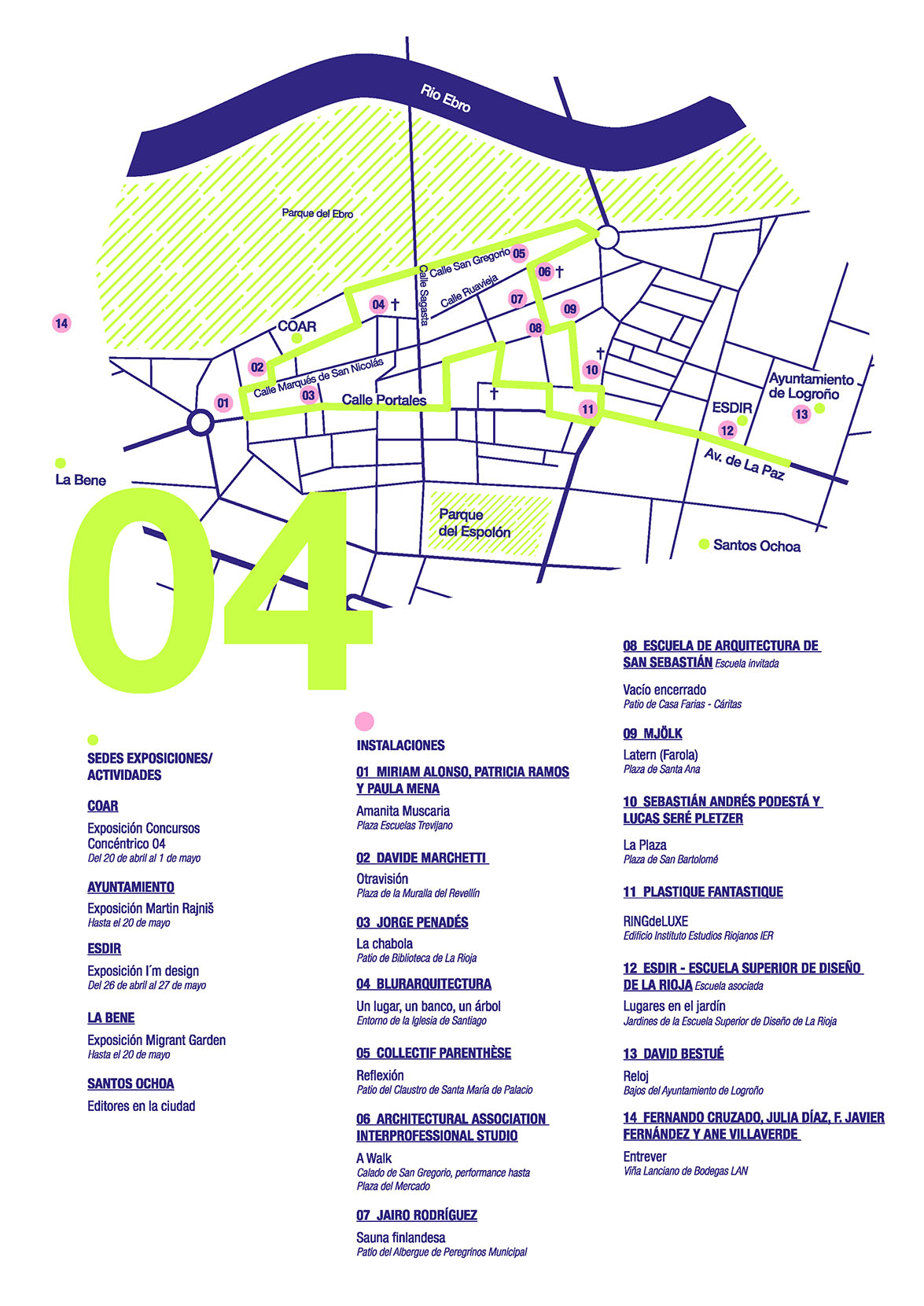 The latest edition of the festival brings together installations created by 14 teams of national and international architects and designers, experimenting with new fields of environmental design. This establishes a dialogue between the city, its heritage, and contemporary architecture, enabling citizens to reflect on all these areas.
Plastique Fantastique (Berlin), AA Architectural Association Interprofessional Studio (London), Jorge Penadés (Málaga), David Bestué (Barcelona), Davide Marchetti (Rome), Collectif Parenthèse (Paris), Mjölk (Prague), Blurarquitectura (Logroño), Jairo Rodríguez (Burgos), Sebastián Andrés Podestá and Lucas Seré Pletzer (Buenos Aires), Fernando Cruzado, Julia Díaz, F. Javier Fernández and Ane Villaverde (Andalucía and Basque Country) and Miriam Alonso, Patricia Ramos and Paula Mena (Madrid). New this year, the San Sebastian School of Architecture is taking part as an invited school of the festival.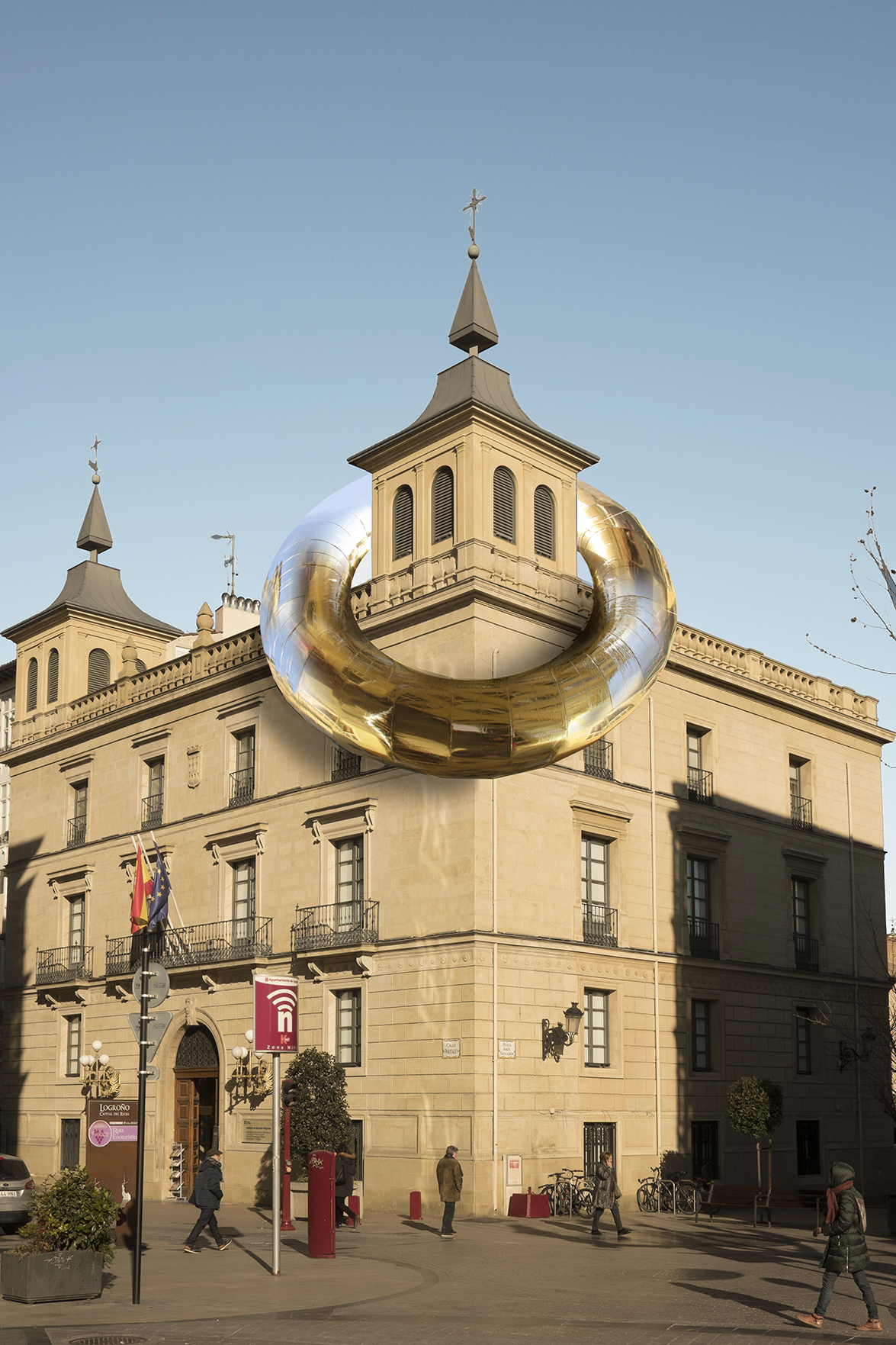 RINGdeLUXE by Plastique Fantastique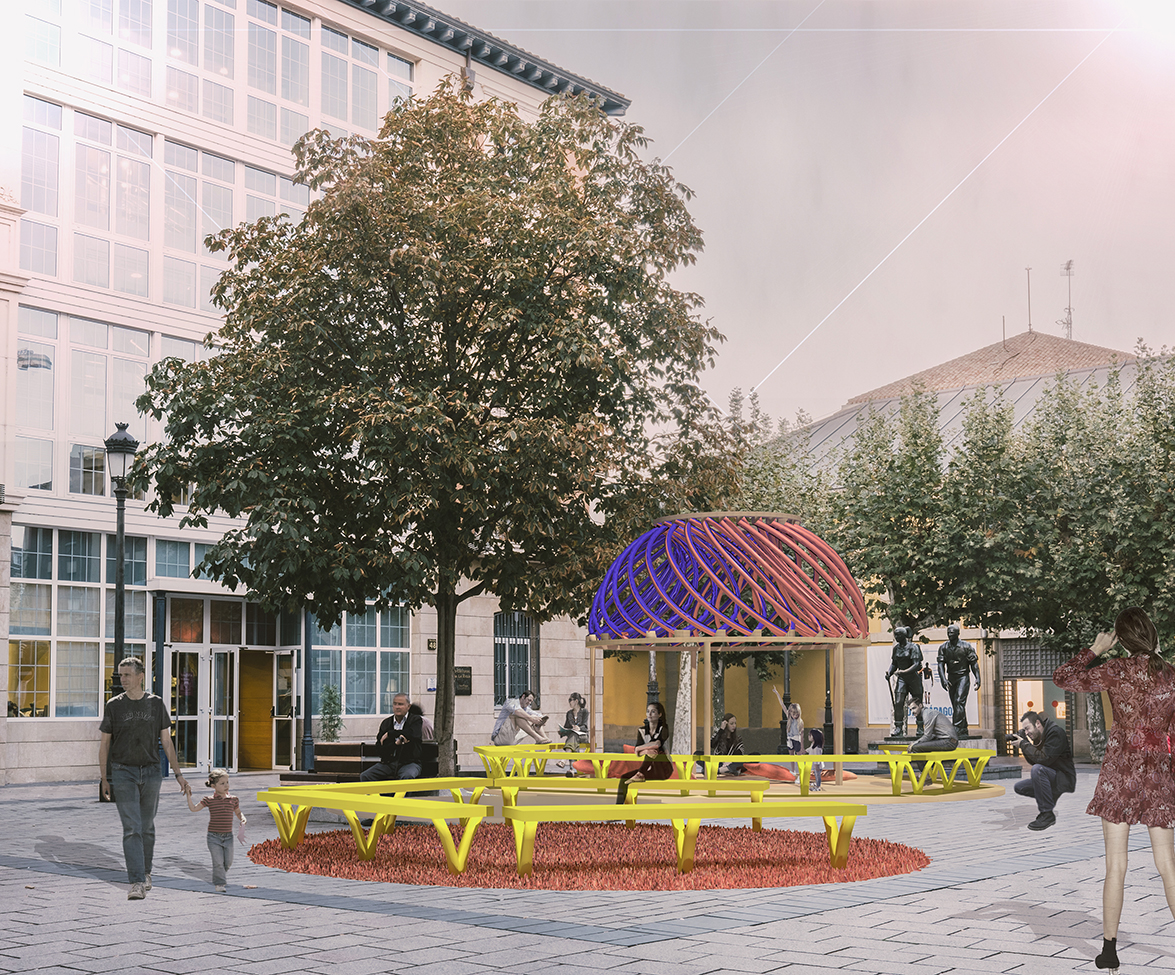 Pavillion Amanita Muscaria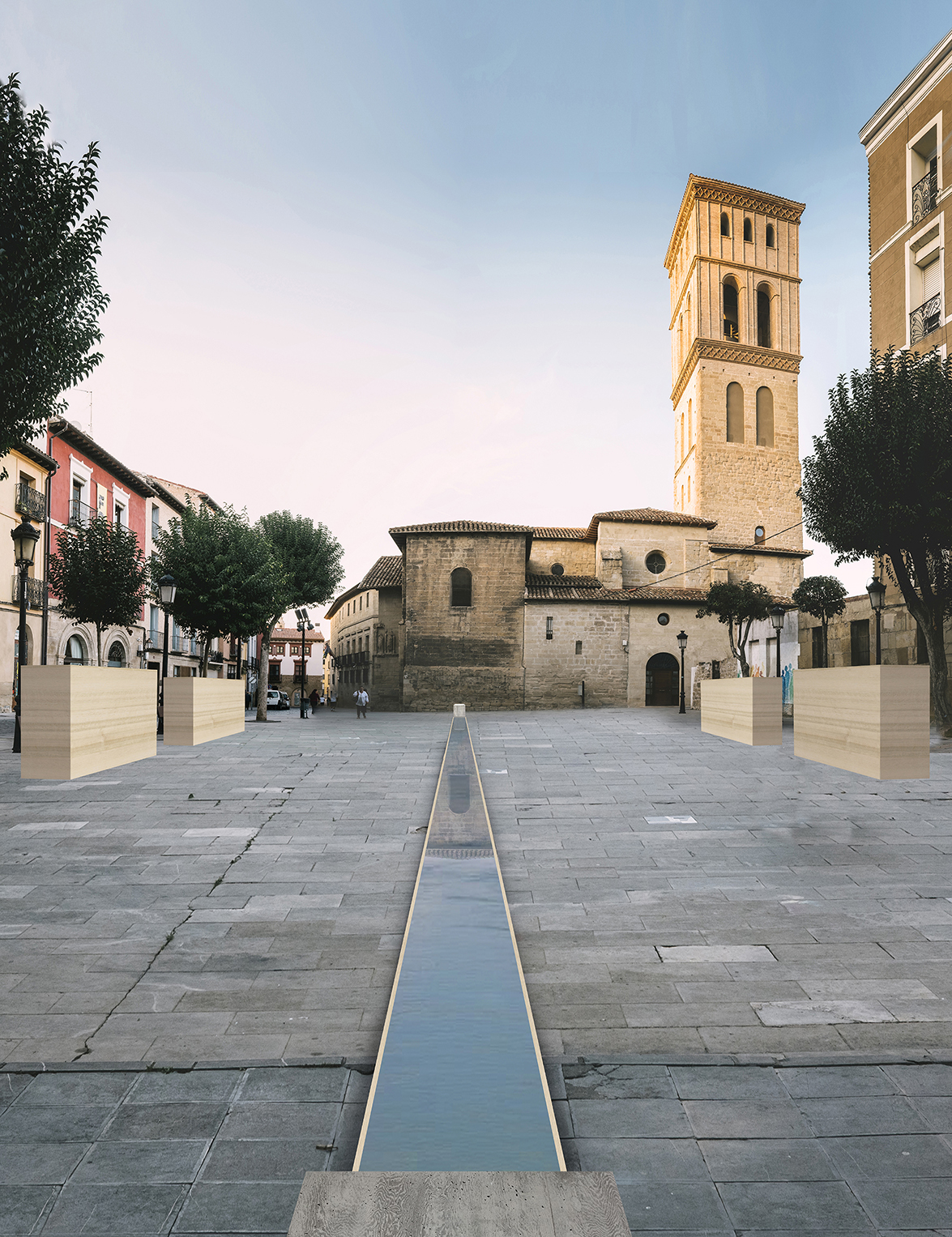 The Square by Podestá & Pletzer
The exhibition and activities broaden the focus to new international contexts, such as Czech architect Martin Rajniš, who is exhibiting his work specialising in wood constructions, and Migrant Garden, a reflection on the processes of migration through small architectures, among others. Rounding out this field are the Discussions on curating, research and teaching, that will encourage learning and cross-disciplinary conversation about some of the most prestigious happenings in architecture, design and the city, which are currently being held in countries such as Portugal, France, Poland and Chile.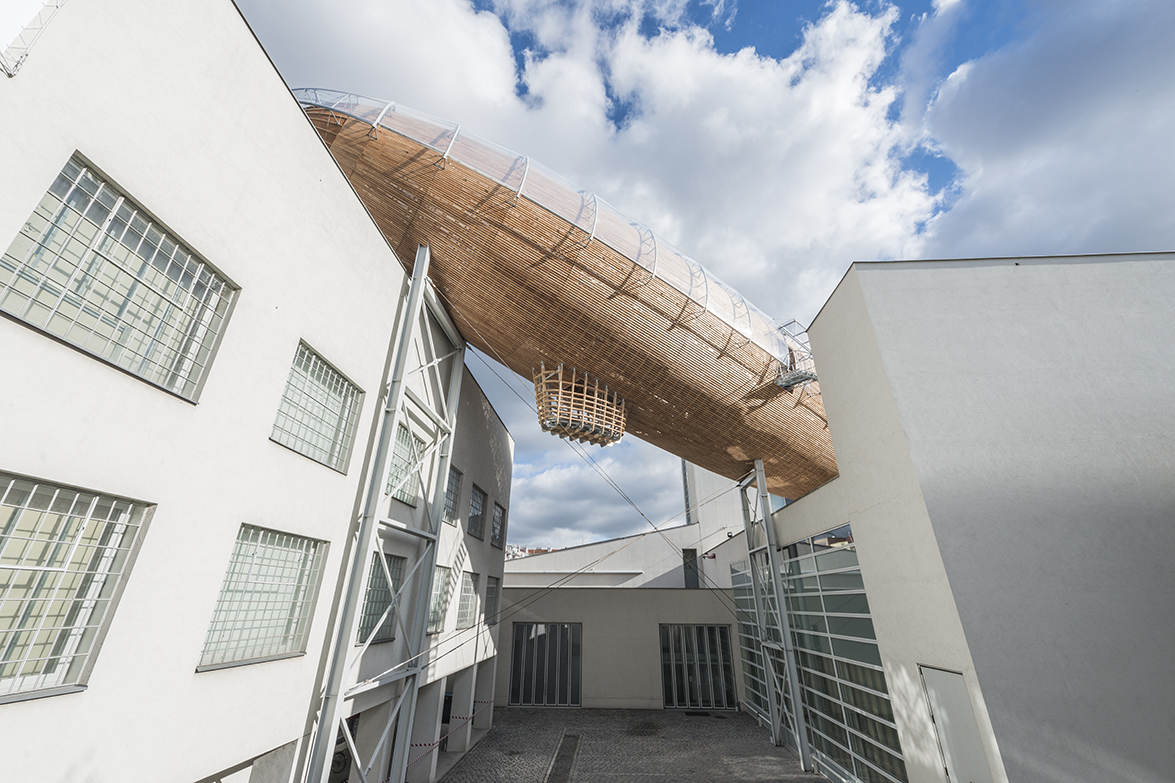 Gulliver at the Martin Rajniš exhibition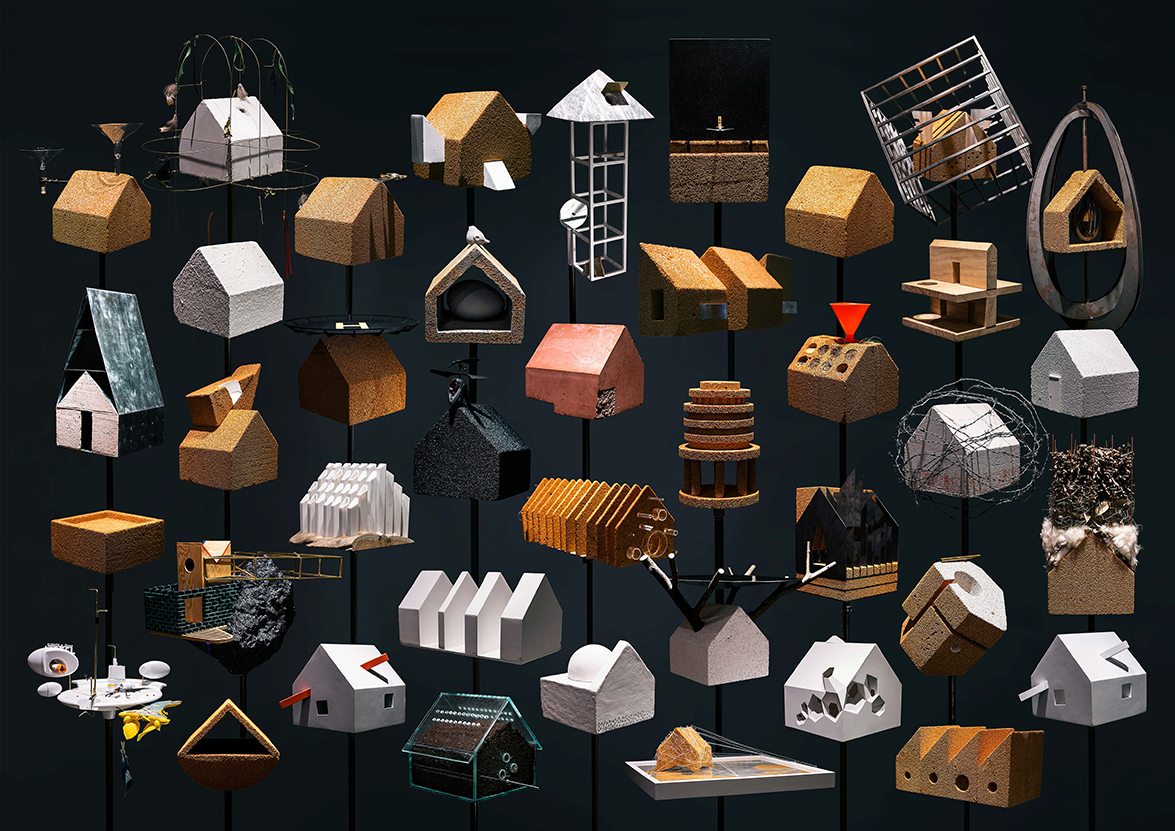 Architectures of the exhibition Migrant Garden / Untouchable Landscapes
The final part of the programme is the participation of the La Rioja School of Design, the associate school of the festival, which includes the exhibition I'm design, the project Places in the Garden at their own location, the conference with Angélica Barco and the workshop with Caniche, the publishers who will also be present in the Santos Ochoa bookstore along with Ediciones Rua, who will attend the festival from a literary perspective as part of Editors in the City.
You can see further information at the following links:
Installations
Exhibitions
Activities
Programming
Source: Concéntrico