Young Designer Trendtable, 06. Juli 2016 in München. Im Bild: Victoria Wilmotte, Foto von: Verena Kathrein
Creative thinkers from five countries, brought together with designer Stefan Diez at a workshop in his Munich studio, make up a dream team destined to pioneer the latest trends. The group of experimental designers was invited by organizers Deutsche Messe and Stefan Diez to attend the workshop in Munich on 6 July to help realize the new DOMOTEX venture "Young Designer Trendtable".
A multinational lineup comprising Turkish-born Bilge Nur Saltik (now based in England), Jane Briggs and Christy Cole (Scotland), Klaas Kuiken (Netherlands), Hanne Willmann (Germany) and Victoria Wilmotte (France) now face the challenge of brewing up with something special for DOMOTEX, the world's leading trade fair for carpets and floor coverings. In the coming months these young designers are tasked with developing some trendsetting flooring concepts and designs which will take the trade by storm when they are showcased at DOMOTEX 2017.
Innovative materials, surprisingly novel techniques
The first task of the workshop was to define the issues and keynote themes that the designers should address over the next few weeks. It was agreed that special attention should be paid to innovative materials, design authenticity and the kind of print systems required in the production of flooring materials of different designs and textures. Project mentor Stefan Diez enthused: "I immediately warmed to the participants, who quickly began teaming up to make innovation - which can be an abstract concept - accessible and tangible to all. In my opinion this marks a big step forward for Innovations@DOMOTEX. The workshop is moving in the right direction - it brings designers from different countries and design traditions together within the international trade fair DOMOTEX. It is great and very inspirational to see how this taking shape."
The new concept Young Designer Trendtable is part of Innovations@DOMOTEX, which will be staged for the fourth time in 2017. Exhibitors can submit their product innovations, which will be assessed on the basis of their originality and groundbreaking qualities by a jury chaired by Stefan Diez. The most imaginative and visionary products will then be exhibited at DOMOTEX 2017. The introduction of the Young Designer Trendtable concept will underline the commitment to progress and design for the future.
Designers have time until September 2016 to research and experiment, draw, design and develop trendsetting ideas. In January 2017 trade visitors at DOMOTEX will be able to review the efforts of aspiring international designers in a special exhibition and engage in a roundtable discussion involving the designers. A desire to research, develop and experiment with materials, creative ideas and new design concepts is the common denominator shared by each of the five designers, despite their diverse cultural backgrounds and career paths.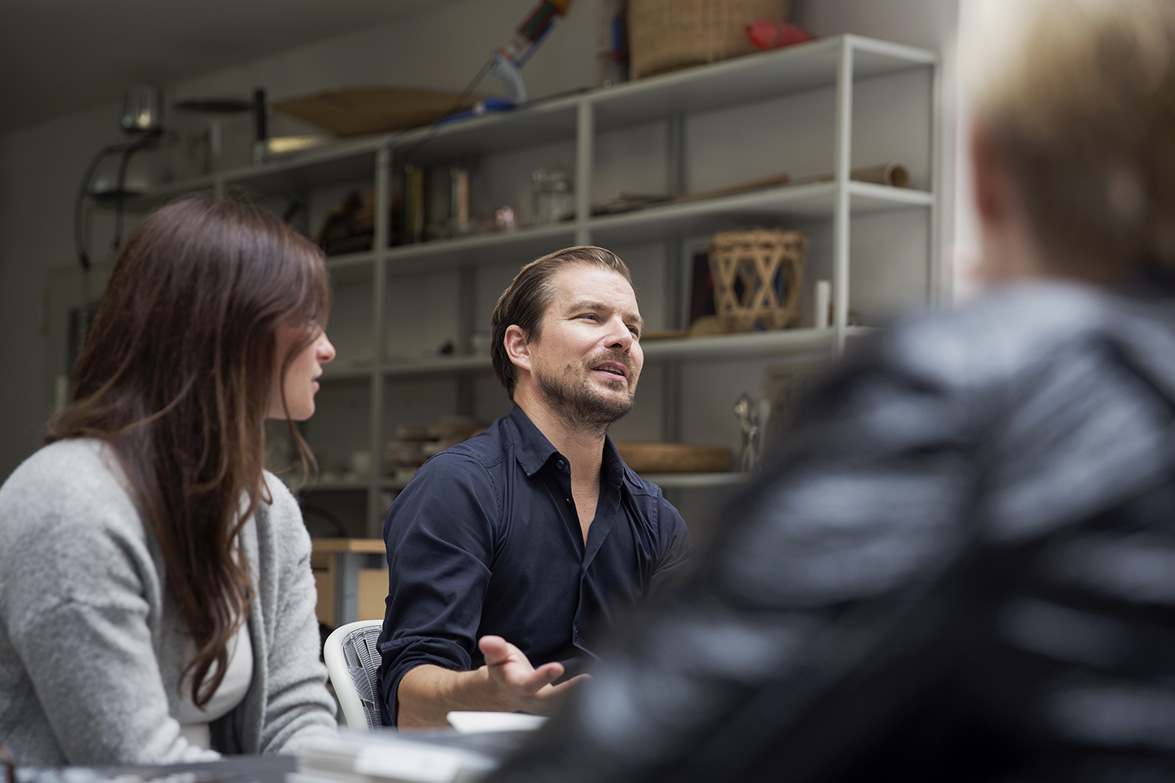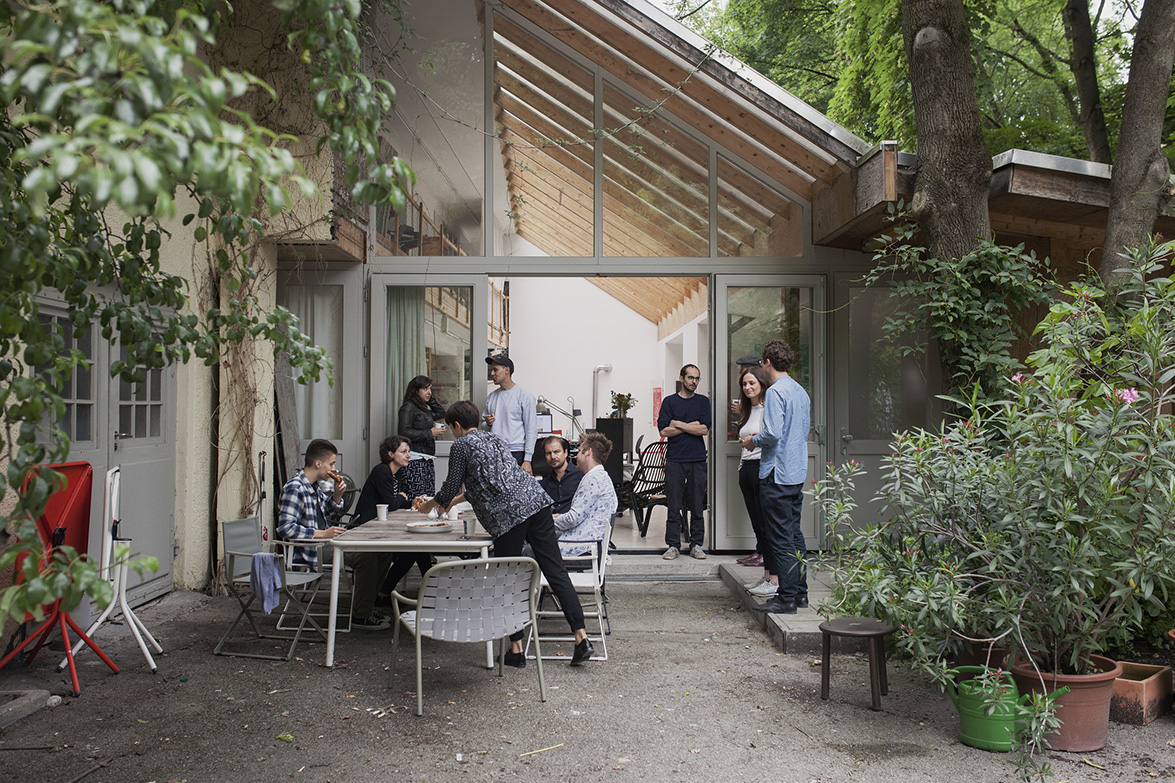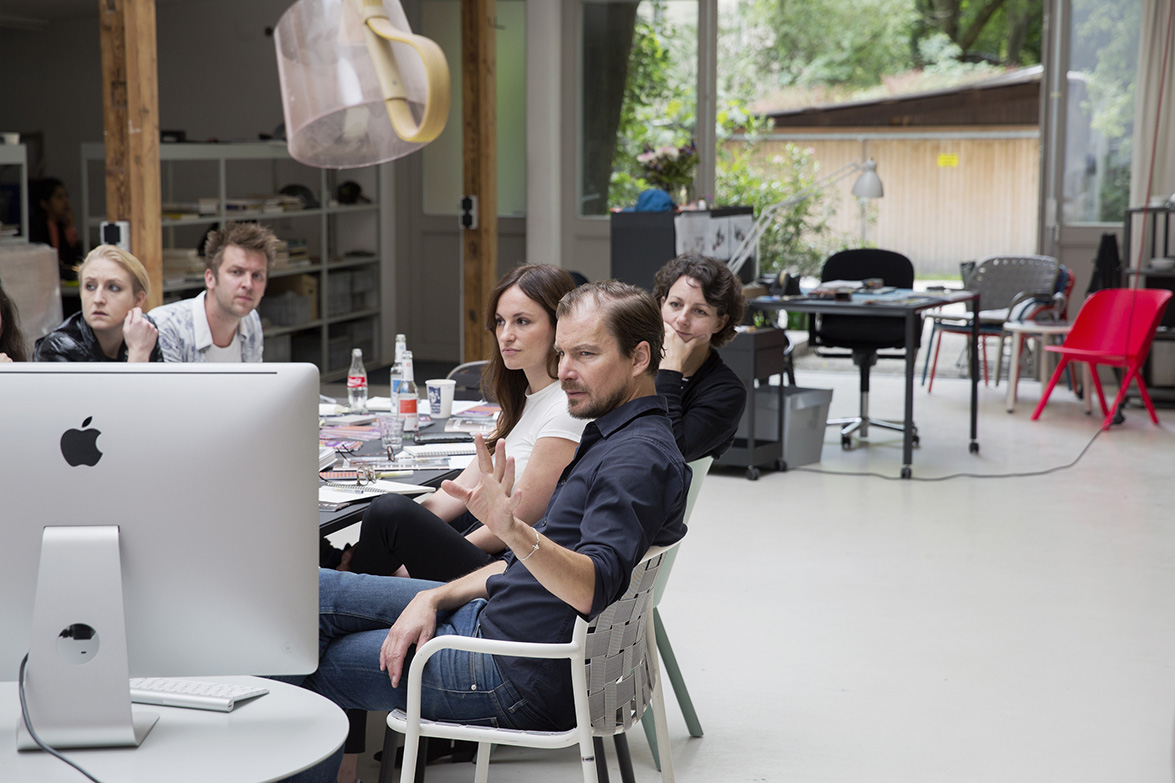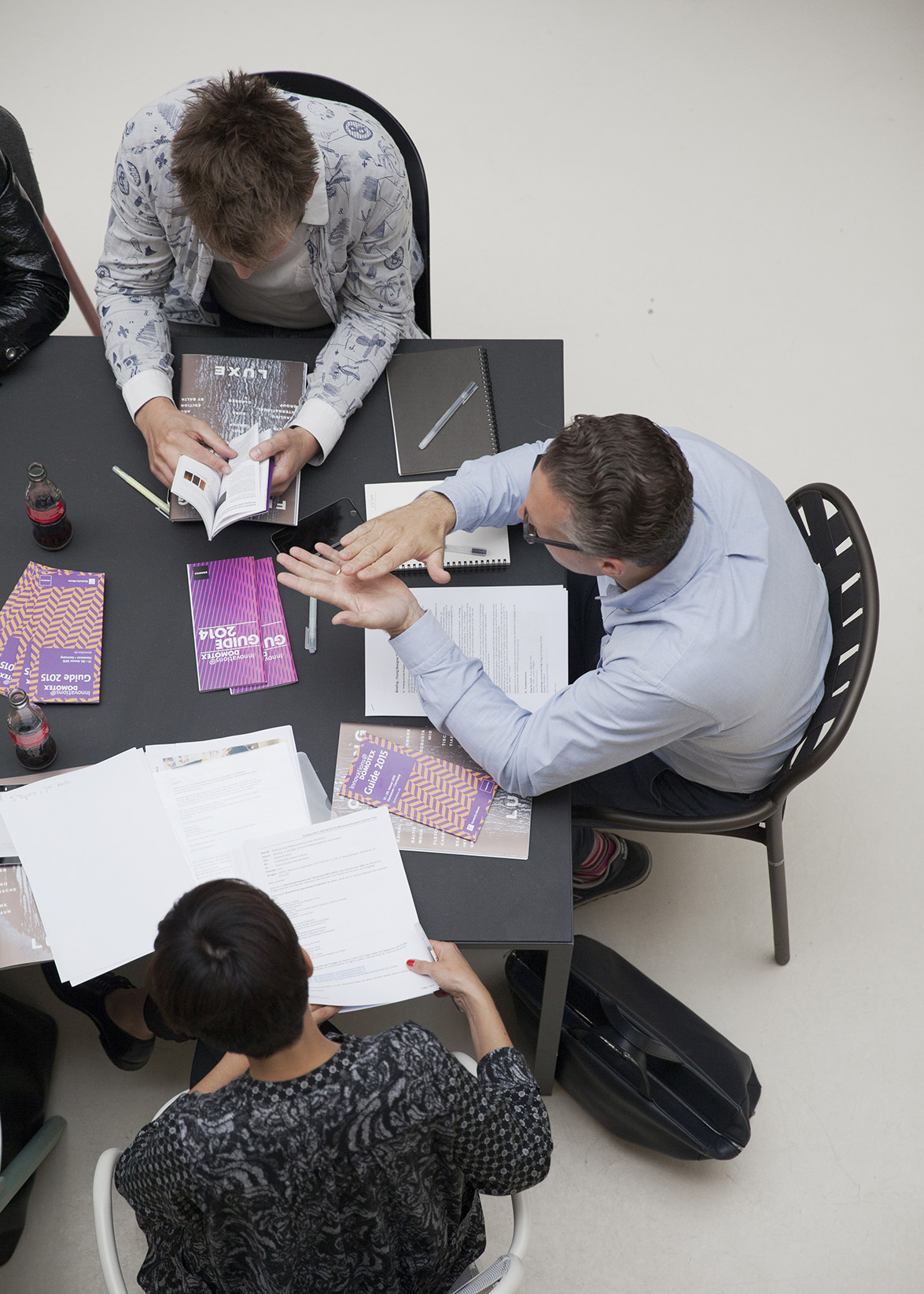 Young designers take the stage
Bilge Nur Saltik from Turkey/England
"I am inspired by cities and the specific cultural patterns, behaviors and habits of people in these environments." The designer Bilge Nur Saltik (1988), founder of Form&Seek, not only found this inspiration in her native Turkey, but also in London, where she graduated in 2013 after studying product design under Tord Boontje at the Royal College of Art. For her, design is influenced by cultural aspects combined with traditional handcrafts and the use of new and traditional materials. Bilge loves walking barefoot on grass but also wants to create beautiful flooring that meets the needs of consumers and users, and to this end she is careful about the selection of materials and techniques.
Jane Briggs and Christy Cole from Briggs&Cole, Scotland
The designer team of Christy Cole (1977) and Jane Briggs (1977) enjoys experimenting with rough textured and unevenly structured materials. Cole gained a masters degree in visual and interdisciplinary art in 2006. In 2012 he and Jane Briggs founded the Briggs&Cole studio in Glasgow. Their designs are characterized by handcraft techniques and the relationship between 2-D and 3-D imagery, as for example in collages, symbols and surfaces. "New materials and our love of experimentation are the source of our creativity - although we never lose sight of the context in which we are working", says Christy Cole. The designer believes that floor coverings must have a warm feeling in terms of touch, properties and visual impact.
Klaas Kuiken from the Netherlands
"Each of my designs is imbued with my fascination with technique and materials and the need to embrace and understand them and how this interplay defines the process", says Klaas Kuiken (1984). Thus, having graduated from the ArtEZ School of Arts in Arnhem, Netherlands, in 2010, he not only embarked on a career as an independent designer, but also proved to be a skilled craftsman and inquisitive inventor. Klaas is keen to explore the issue of mass production, especially with respect to product identity and originality. He loves flooring but prefers walking on virgin snow and sand.
Hanne Willmann, Germany
Berlin designer Hanne Willmann (1987), who obtained her degree in industrial design in 2014 at the University of the Arts in Berlin, has already been honored with this year's "German Design Award - Newcomer Finalist". In addition to her design work Willmann also lectures in technology and construction at the Bauhaus in Dessau. "I just love to experiment and build models. The final product is often completely defined during this process", says Willmann, who particularly enjoys employing original and unexpected combinations of materials and new production technology. Linoleum is currently one of her favorite natural flooring materials, and in her hands it is reminiscent of the clear lines and aesthetic of Bauhaus.
Victoria Wilmotte, France
The Parisian Victoria Wilmotte (1985) studied interior architecture before embarking on a master's program in product design at the Royal College of Art in London. In 2008 she returned to her native Paris, where she opened her first design studio. Victoria is passionate about design work: "I love the design process and seeing that translated into the final product. I love workshops, organization and atmosphere. I like to see how far I can take different techniques to come up with something new." For this reason and the way she plays with volume and spaces, taking away material and polishing surfaces to achieve different structures, feel and light effects, her work is compared by some observers to that of a sculptor.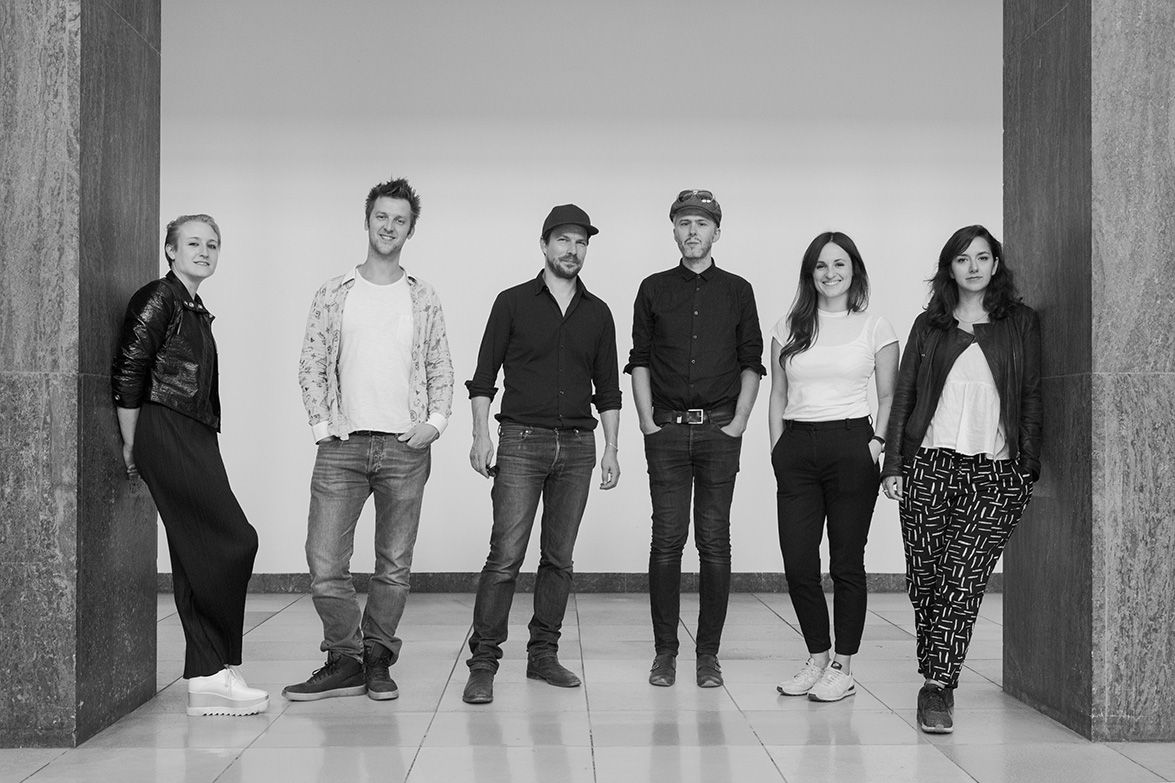 Source: DOMOTEX
Photos: Verena Kathrein
Read more news related Domotex published at Infurma
Visit the Domotex website