The long-term rescheduling of the exhibition dates of spoga+gafa to June, including the one-time date at the end of May to the beginning of June in 2021, is already a total success
The current rebooking figures corroborate this. In spite of the worldwide challenges, just under nine months prior to the next spoga+gafa, with a booking status of over 90% the applications are at a pre-Corona level and indeed in most exhibition halls this level has been exceeded.
The current exhibitor status is a clear signal: The long-term rescheduling offers the exhibitors new cross-industry opportunities for their business because it is more in line with the industry's changed ordering behaviour. Not only existing exhibitors registered with in some cases significant expansion requests, but a pleasing number of companies that didn't take part in the past years have also registered to participate. This applies among others for the BBQ and decoration sectors, for Hall 6 with its technology and equipment customers as well as for the furniture section.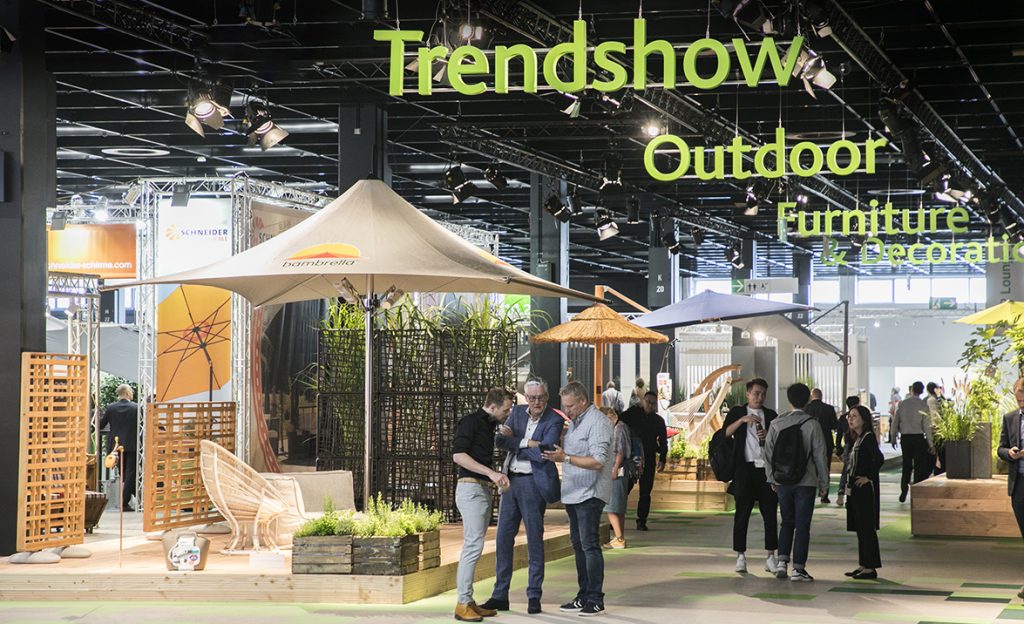 The motto of the leading global trade fair of the garden lifestyle industries is once again in 2021 "Sustainable Gardens" because according to current surveys, the consumers' interest in sustainable products and smart solutions will increase further over the coming years.
"The current registration status is a fantastic signal for the industries' trust in spoga+gafa and proves that physical networking formats are irreplaceable for the generation of sustainable business success," explained Stefan Lohrberg, Director of spoga+gafa. "Under the hashtag #gardenbackstronger, together with the industry we are underlining the will to allow a successful trade fair to take place in 2021. We are enhancing the strength of a physical event with fresh, digital formats in order to support the customers even more readily with added value in the run-up to, during and after the trade fair."
In good hands in Cologne: www.spogagafa.de/besafe
The essential element of a trade fair is the personal contact: In order to make networking as safe and successful as possible also in times of Corona, Koelnmesse has developed a host of measures in accordance with the provisions of the corona protection ordinance of the state of North Rhine-Westphalia and in close coordination with the authorities in Cologne. These measures work together seamlessly and regulate interaction at the trade fair. Our goal is to ensure the highest degree of professional safety and to create an environment in which the business of the exhibitors can grow again.
Keeping an eye on the current situation, Koelnmesse is looking forward to a successful spoga+gafa, which is taking place in just under nine months' time.
Source: spoga+gafa
Pictures from Spoga+Gafa 2019
Read more news related Spoga+gafa published at Infurma
Visit the spoga+gafa website
Visit the Fairs & Events Calendar at Infurma