Open Call for entries for the students contest Cosentino Design Challenge 2019. Deadline June 1
Cosentino, the leading Spanish global company in the production and distribution of innovative surfaces for the world of architecture and design, is once again seeking to promote the talent and creativity of future international architecture and design professionals.
One year on, Cosentino is launching a call for entries for the Cosentino Design Challenge (CDC), which is celebrating its thirteenth edition. The aim of this competition is to encourage students from all over the world to create sustainable and innovative projects that boast outstanding conceptual and technical quality, with a creative and technical emphasis placed on the topics set for each category.
In the Architecture section, Cosentino proposes students to reflect on "Cosentino and water". In the Design category, the subject is based on "Cosentino and energy". These represent two passionate proposals in which the company provides students with unfettered freedom to research and create and where they must incorporate one or more of the innovative products that Cosentino offers to the world of architecture and design: the Silestone® quartz surface, the ultra-compact Dekton® surface and/or the natural stone range with exclusive anti-stain Sensa protection by Cosentino®.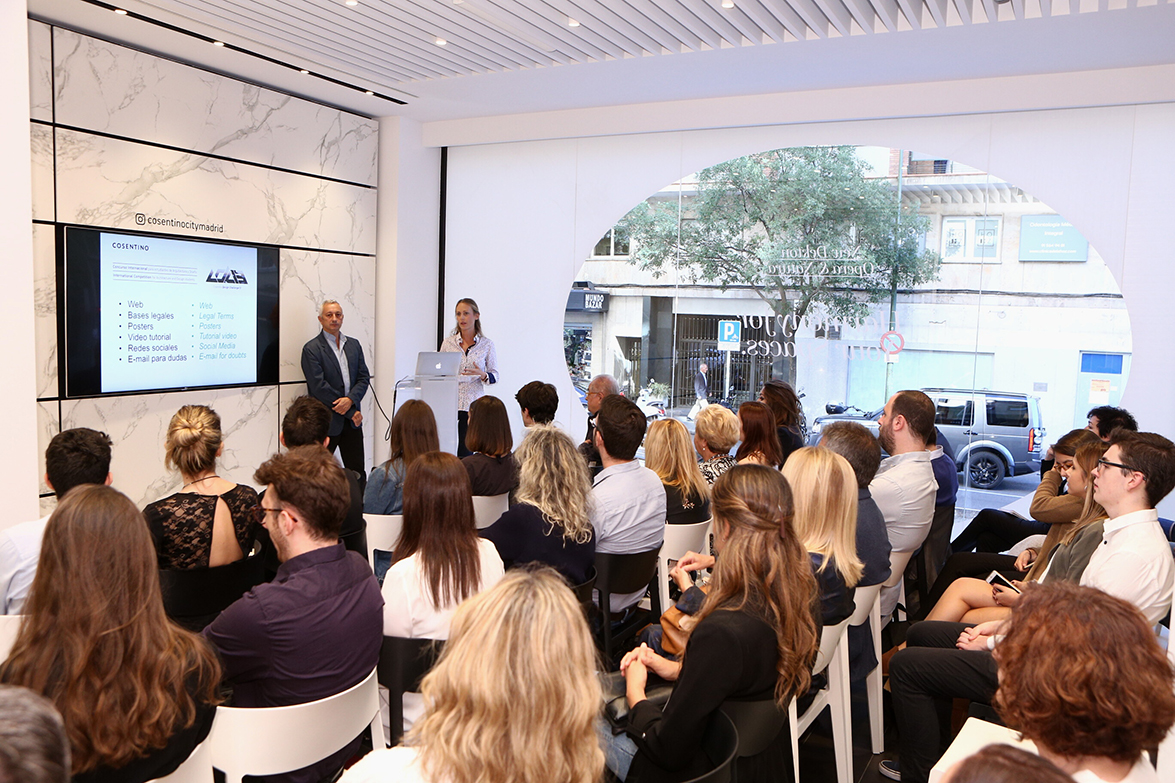 Cosentino City Madrid hosted the competition presentation last monday, October 8, stating that it has the support of Cosentino company representatives, architecture and design professionals, specialist press and some teachers/professors from some of the 29 schools and universities of renowned national and international prestige who actively collaborate in the competition:
Spain
Escuela Técnica Superior de Arquitectura de Madrid (ETSAM)
Escuela de Arte número diez, Madrid
Escuela Técnica Superior de Arquitectura de Sevilla (ETSAS)
Escuela de Arte de Almería (EAA)
Escuela de Arte Superior de Diseño de Alicante (EASDA)
Universidad de Zaragoza (UNIZAR)
Escuela Técnica Superior de Arquitectura de Barcelona (ETSAB)
Escuela Técnica Superior de Arquitectura de Universidad de Navarra (ETSAUN)
Escuela de Arte de Pamplona
Escuela Arte3 de Grado Superior de artes plásticas y diseño, Madrid
Escuela de Arte de Zaragoza
Universidad Rey Juan Carlos I, Madrid
Universidad San Pablo CEU, Madrid
Escuela de Arte de Teruel
Escuela Superior de Arte y Diseño de Andalucía, Granada (ESADA)
Escuela Universitaria de Diseño, Innovación y Tecnología, Madrid (ESNE)
Escuela técnica superior de ingeniería del diseño. Universidad politécnica de Valencia
ELISAVA Escuela Universitaria de Diseño e Ingeniería de Barcelona
Portugal
Faculdade de Arquitetura, Lisboa
Universidad de Aveiro
Italia
Istituto Europeo di Design Milano (IED)
France
École Supérieure des Arts Modernes (ESAM)
Germany
Sweden
Universidad de Lulea (LTU)
United States
American Society of Interior Designers (ASID)
Mexico
Universidad Marista de Mérida
Australia
University of Technology Sydney (UTS)
Singapore
LASALLE College of the Arts
Israel
Holon Institute of Technology
Since last year, Cosentino has been enjoying collaboration with its first media partner: the magazine Experimenta. Via its online and offline platforms, this publication has become a great ally in disseminating and raising awareness of the CDC initiative
The students have from now until 1 June 2019 to submit their projects via the website www.cosentinodesignchallenge.org. In June 2019, the jury's will deliver its decision on the winning projects and students. For each category, there will be three prizes of €1,000 for first place and there will also be three runners-up.
The presentation event also saw the opportunity of awarding the prizes to the three winners of the previous edition. The event culminated in a talk by guest Architect Daniel Rincón de la Vega called "La vivienda de lujo en Madrid desde 1.900 [The luxury home in Madrid since 1900]".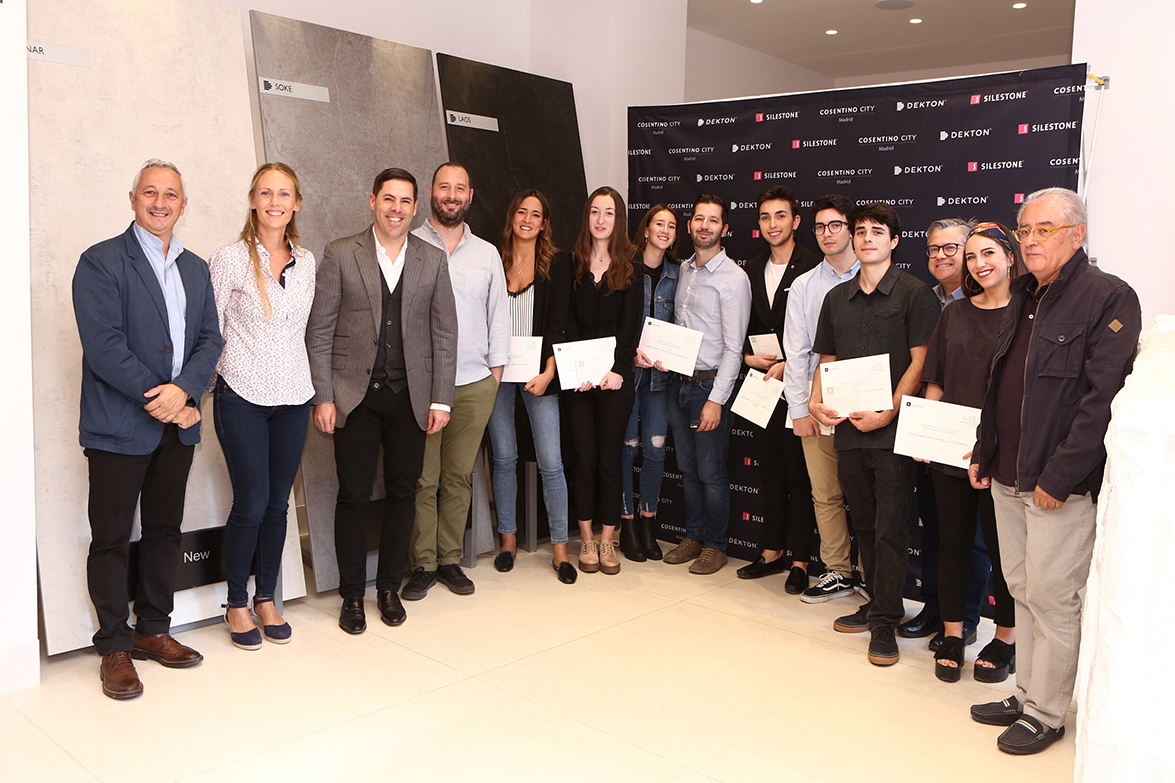 Download legal terms and conditions
Source: Cosentino Group
Read more news related Cosentino published at Infurma
Read more news related Cosentino Design Challenge published at Infurma
Visit the Cosentino Group website