The Finnish premium brand Nikari completes its "2012 Designs for Nature" project (12 months, 12 products, 12 designers) with December chair, designed by Jasper Morrison and Wataru Kumano.
Jasper Morrion & Wataru Kumano,
"We talked about the pleasure in making things and the idea of a chair that could be bought in a box and built at home. Considering Nikari's skill in wood work, we worked up the idea of a chair which could be made by following easy instructions. The core of the design is the seat frame which is already assembled, to which the legs and back rest structure are attached with a combination of screwing and glueing. It's a basic but comfortable low chair with a slightly rural character and definite scandinavian influence, the kind of chair you would have in a country house near the fire, though it could work in a city apartment or a hotel lobby just as well."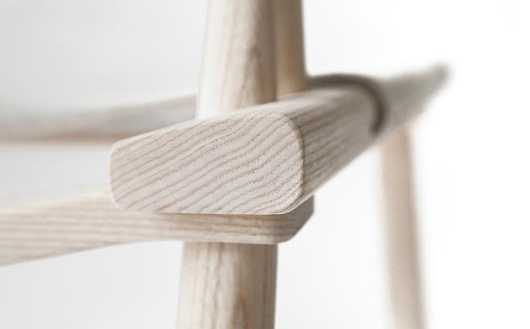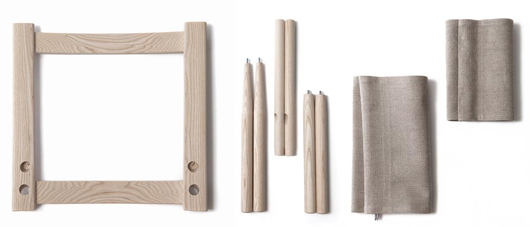 The Project 2012 Designs for Nature has been carried out by Nikari in co-operation with the Finnish WWF, and is based in the manufacture of 12 products during the 12 months of the year by 12 recognized designers over the world, who use local forests' wood and part od the sales price is donated to protecting rainforests and forests globally.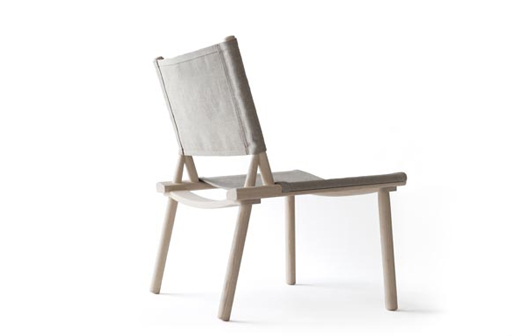 All products of the "2012 Designs for Nature" project will be on display today, for the first time, at a party-exhibition to be held at Restaurant Kellohalli, Helsinki, starting at 20:30 h., as culmination of this successful and brilliant project.
March "Martí Guixé designs for Nikari the MARCH wall bench in the Project 2012 Designs for Nature"
April "Alfredo Häberli designs "April" for Nikari in its project 2012 Designs For Nature"
May "Nikari presents "May" chair, designed by Simom Heikkilä"
June "New "June" chandelier, designed by Mikko Paakkanen for Nikari project 2012 Designs for Nature"
July "Nikari presents the seventh product of its "Designs for Nature" project. The "July" stool, designed by Nao Tamura"
August "Nikari presents the "August" stool, designed by Aamu Song and Johan Olin"
Setpember ""September" has arrived. The Nikari product of the month for its "Designs for Nature" project"
October "Samuli Naamanka designs "October" for the Nikari project "2012 Designs for Nature""
Source: Nikari
Photographer: Chikako Harada
Visit the Nikari website