Lombardini22 chooses Pedrali to design the Sky's new offices and canteen. An elegant and functional workplace that mixes tradition and innovation
Pedrali, Italian company producing contemporary furniture for public spaces, offices and homes, reveals its new collection, result of a careful and accurate research. A modern and innovative workspace in the middle of the residential neighbourhood of Milano, Santa Giulia. Following the recent renovation realised by DEGW - brand of Lombardini22, today Sky Italia has a smart office space, aimed at collaborating and discussing, flexible and tailor-made for the employees and the activities that take place during the entire working day.
The definition of new logics that establish a new use of spaces as well as the introduction of innovative work settings encourage new ways of working based on cooperation and sharing of experiences between people. In this new workspace, the number of small, medium-sized and large meeting rooms has been increased; there are also informal areas, touchdowns, quiet rooms and all those ancillary areas that facilitate corporate business and allow informal meetings.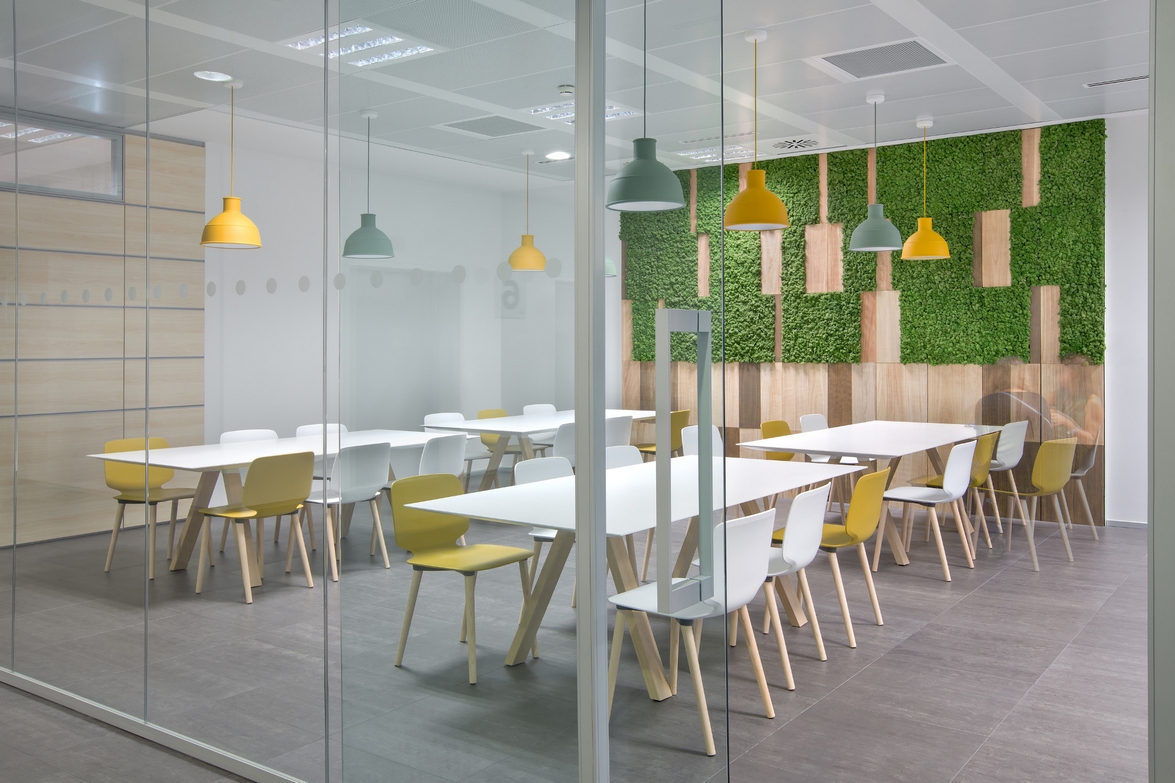 Pedrali's products, thanks to their versatility, perfectly comply with the needs of contemporary workplaces, by contributing to increase the comfort of daily work life through elegant and functional spaces. The modular seating collection Modus offers the right combination of comfort and functionality, by creating private corners appropriate for brief or informal meetings with few participants. In the central brainstorming area there is the Arki-Table with its solid laminate top and trestle steel legs. Linear, rigorous and versatile, combined with the embracing Grace armchairs with steel rod sled frame, the Arki-Table fits perfectly with the new contemporary workplace.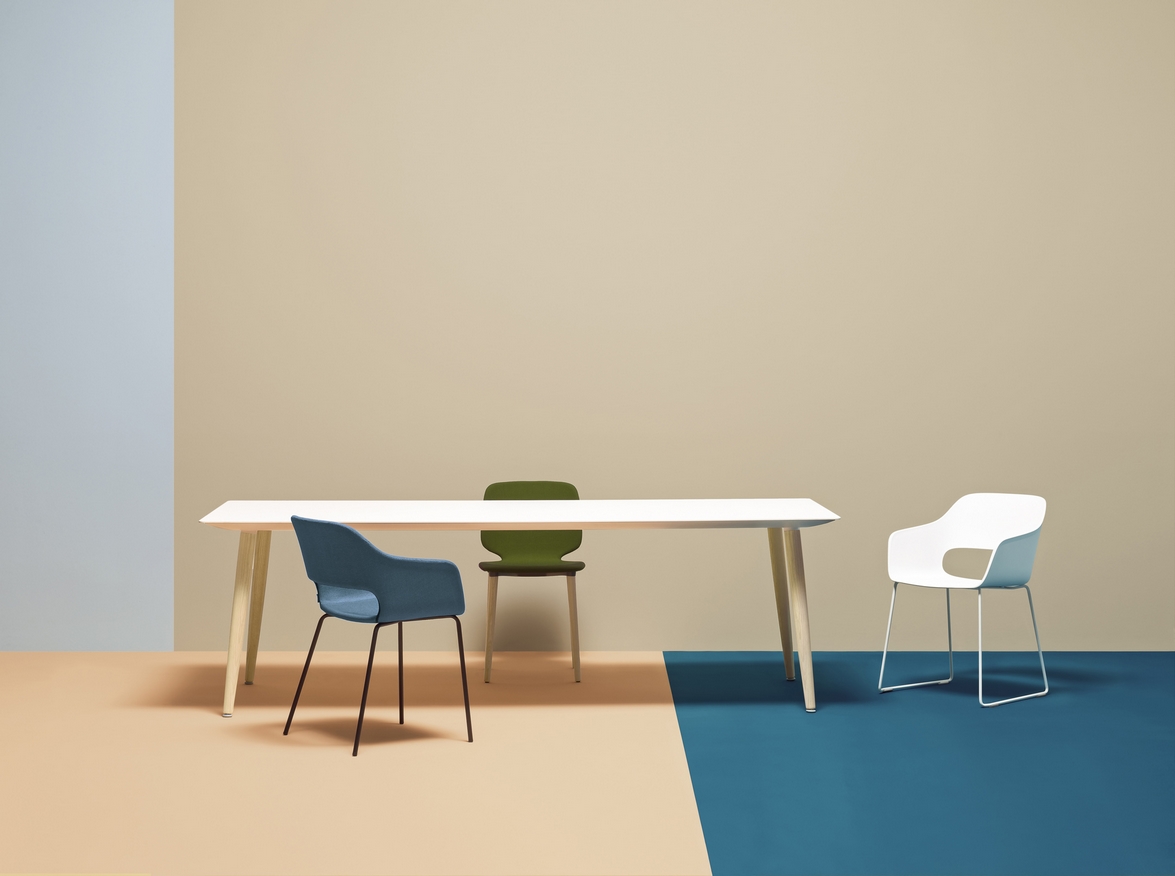 The Babila chairs, designed by Odo Fioravanti, characterize the coffee-break area thanks to their lightness and practicality. The shell in technopolymer uses the elasticity and the three-dimensionality of the plastic material to offer the maximum comfort and a smart look. The solid ash legs give a warm feeling to the environment and recall the solid oak legs of the Arki-Table Wood, creating a modern, bright and pleasant area to stop by for a break.
A mix of tradition and innovation characterizes the canteen Gourmeet, by DEGW, which name has been chosen by the employees with the intent of unifying good cooking and convivial moments. The company canteen of Sky is divided in two separate areas. The Nemea chairs, designed by Cazzaniga, Mandelli and Pagliarulo, have been used for the table service dining area. The solid ash legs and the ash veneered plywood seat confer a natural look to the environment.
The Babila collection moves between tradition and innovation with great agility, taking inspiration from the classic and timeless objects. The chair has a plywood shell with variable thickness and solid ash legs, steel tube legs frame Ø16 mm or sled steel rod frame Ø10 mm. The chair is available with a technopolymer shell and steel tube legs, ideal for its functionality, or with an upholstered shell, in fabric or simil leather, and steel tube legs for an absolute comfort.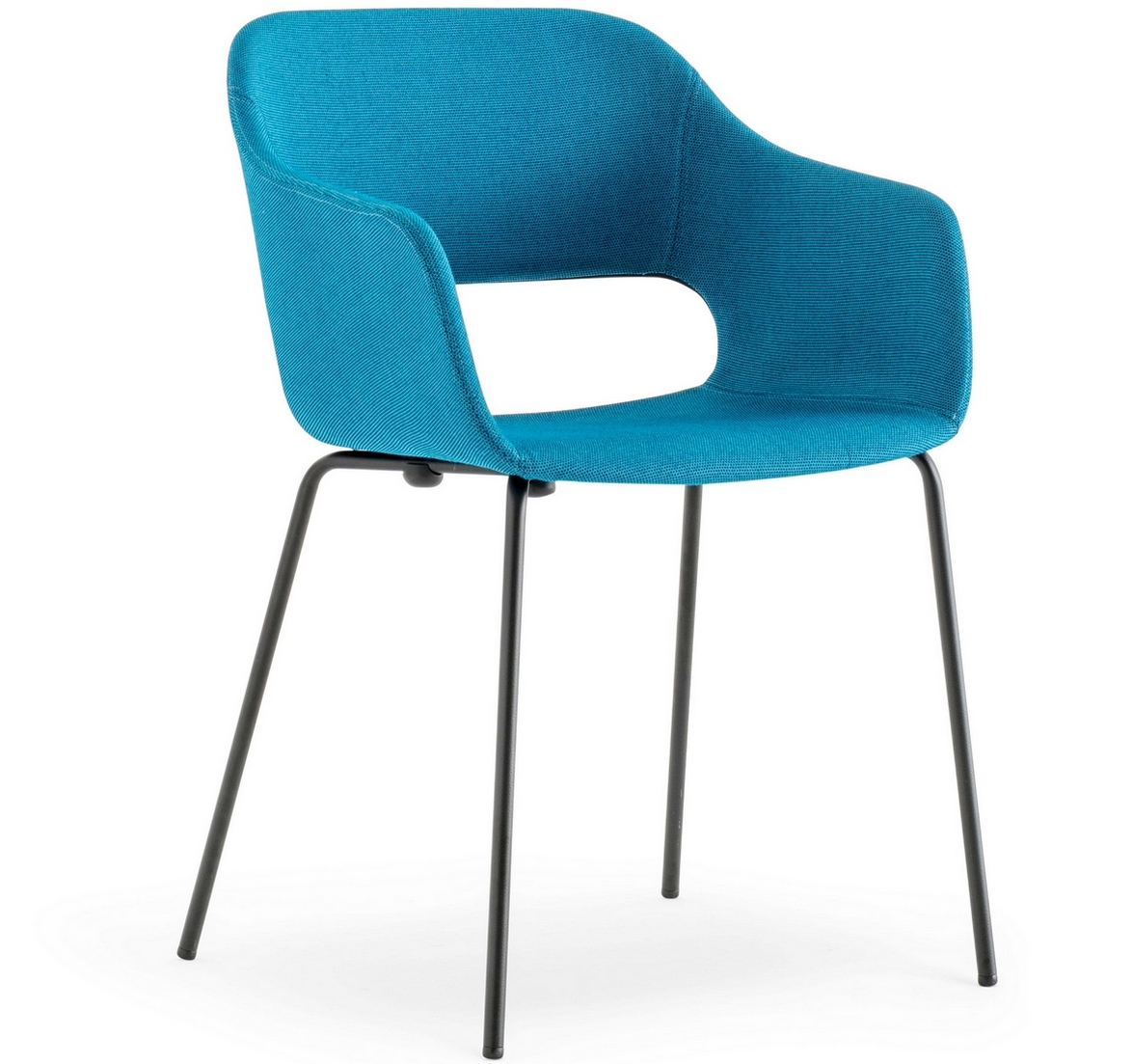 Armchair Babila 2736
ARKI-TABLE by Pedrali R&D
A clean and rigorous design project but versatile in its different applications. The table Arki-Table, 6mm solid laminate top, frame made of extruded aluminium, trestle steel legs, is suitable either for meeting areas or for restaurant halls and it is available in white or black full colour version.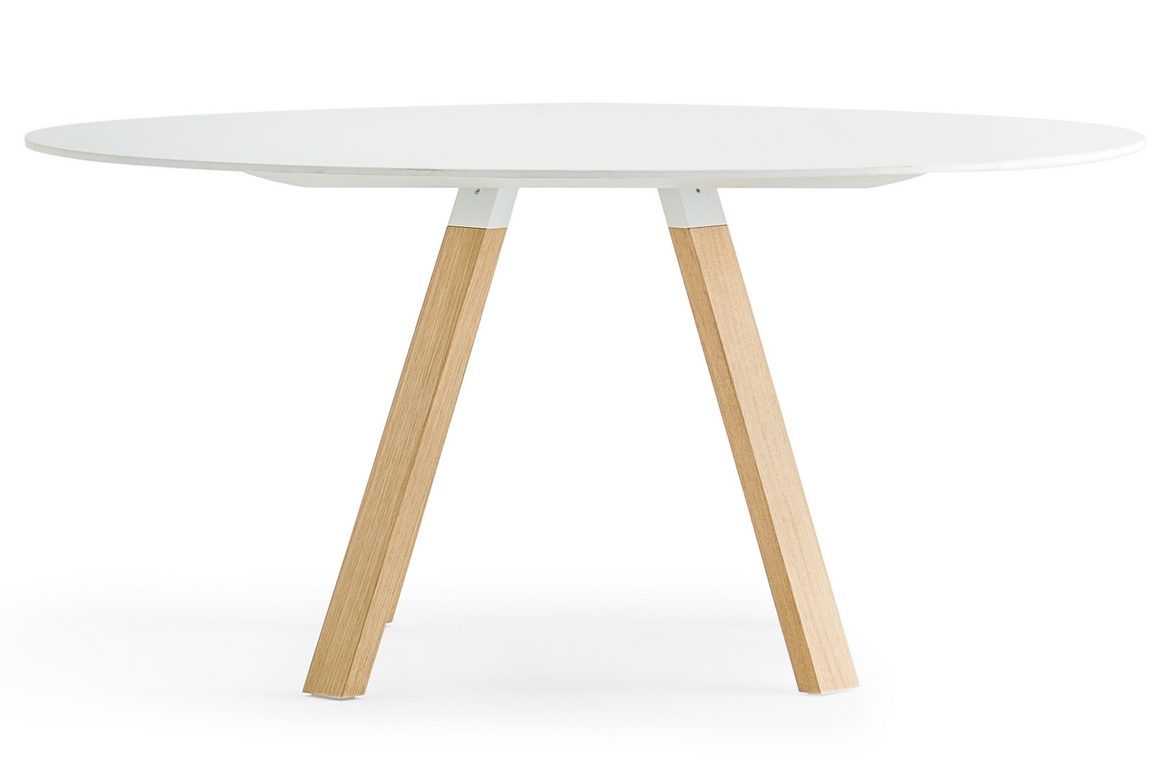 Arki Table Arkwood
GRACE by Pocci Dondoli
Grace is a comfortable and embracing chair, with the armrests just pronounced. The upholstered, fireretardant foam version is available in fabric, leather or simil leather. Frame in chromed steel rod Ø 11mm.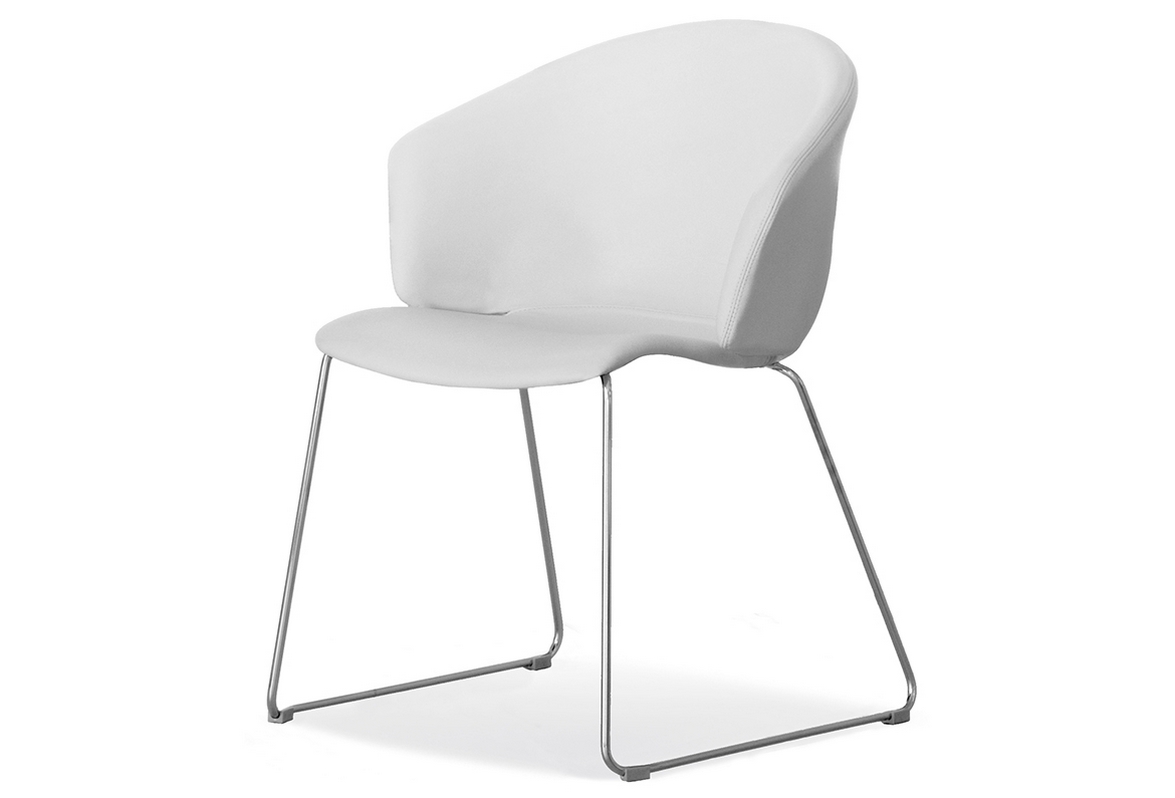 Chair Grace 413
MODUS by Pedrali R&D
Modus is a collection of upholstered modular seats that can meet any furnishing requirement. Seat and back are padded with fire-retardant polyurethane foam and can be upholstered in faux leather. The backrest is available with a smooth or capitonè finish, horizontal or vertical stitches as well as buttons.
Modus MDP
NEMEA by Cazzaniga Mandelli Pagliarulo
Nemea is a collection of classically-shaped seating, whose structural elements, visible and light, seem to be smoothened by time, like findings from ancient Greece. The chair seems to extend into an athletic pose, with its sinuous legs in solid ash grafted onto the die-casted aluminium frame placed under the plywood seat. The embracing, comfortable backrest crowns the seat by distinguishing the stackable version from the one with armrests that allows to lay it on the table top.
Armchair Nemea 2826
Source: Pedrali
Read more news related with Pedrali published on Infurma