For the fifth consecutive year, ANIEME, the Spanish National association of Furniture Manufacturers and Exporters, has organized and coordinated the Spanish collective participation in one of the largest furniture exhibition in the world, the FURNITURE CHINA show, celebrating its 21th edition from 9 to 12 September in Shanghai.
FURNITURE CHINA is indeed a place to be for those companies that wish to increase their sales to the Chinese market. The 2015 edition features 3,000 exhibitors with an extra 100,000 sqm for 700 exhibitors at the outdoor tents of SNIEC and World Expo Venue.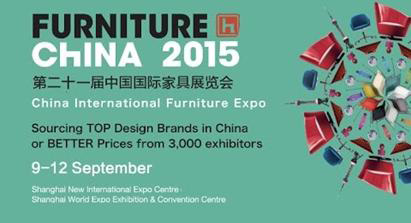 The Spanish pavilion, which will be exhibiting in halls W1 and W2, will join the European offer of other countries, such as France, Belgium, Germany, Italy and Denmark, in the Contemporary and International Brands halls. Spanish companies participating includes: CURVASA, ECUS KIDS, FENICIA MOBILIARIO, FRANCO FURNITURE, IRIS CRISTAL, JULIA GRUP, MARCELO IBAÑEZ, VIRTUS 1945 and VYM SOFAS.
The Spanish brands put on showcase a wide and selected choice of furnishing products in different styles and ranges to meet the demand of buyers and specifiers coming from not only from Asia, but also from Australia, the Middle East and North America. It will include bedrooms, dining rooms, sofas and armchairs, chairs, mattresses, decorative and lighting items, clocks, paintings etc
Wholesalers, distributors, retailers and specialized showrooms are the main targets of this group of Spanish firms that have chosen the emerging countries of the Far East to increase sales and diversify their markets.
As a matter of fact, the FURNITURE CHINA, with overseas buyers coming from more than 150 countries, is not only a great platform to expand business in the China, but it is also an incredible re-export market to worldwide countries.
For details on the Spanish participation in the show, you can see the digital catalogue and specifically blog prepared by ANIEME at the following links:
FURNITURE CHINA 2015 - catalogue
Spanish exhibitors & location
www.muebledeespana.com/shanghai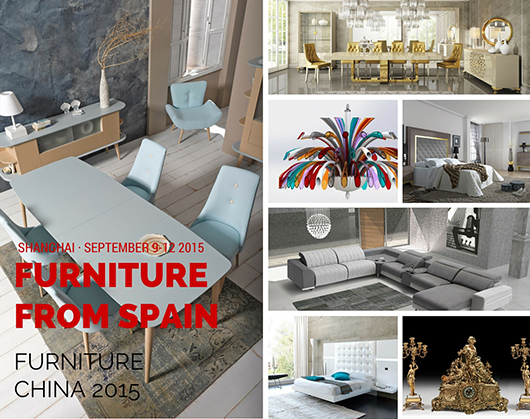 Source: Anieme
Read more news related Mueble de España published at Infurma
Visit the Mueble de España website