Vegamar Selección Wine Shop, located on Calle Colón, the main shopping street of Valencia city, is a space for wine tasting and sales. Designed by Fran Silvestre Arquitectos, the Moka stool by Ondarreta is one of the protagonist in this project.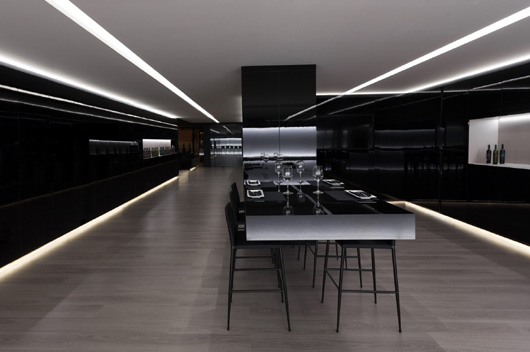 Fran Silvestre Arquitectos tell us,
The project aims to transmit the quality of the exposed products, as well as to maximize the feeling of amplitude inside the shop.
Dark, glossy panels are chosen for vertical surfaces. Due to their tone and reflections, they blur the spatial limits of the establishment, making it seem bigger than what it really is. The colour of this material also refers to the colour of the displayed wines. These vertical surfaces lodge storage space and allow for a regularization of the available geometry.
The back of the wine bar contains backlit furniture which - along with the upper mirror - optically doubles the perception of space.
The first area is used for product exhibition. Two horizontal rips in which wines coming from Vegamar wine cellar are presented. These elements along with indirect lighting on the ceiling, indicate towards the inside of the shop.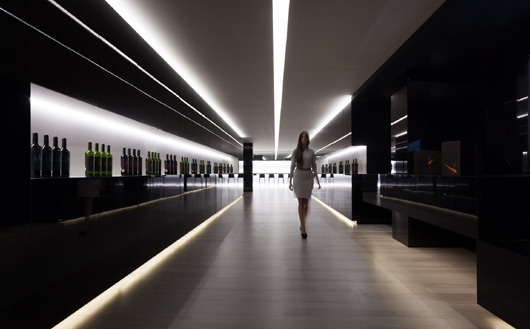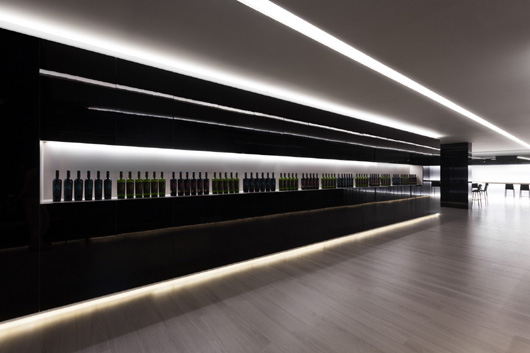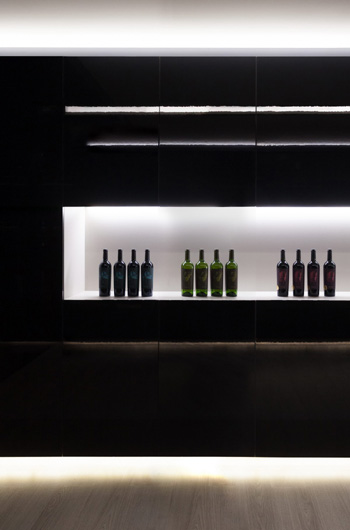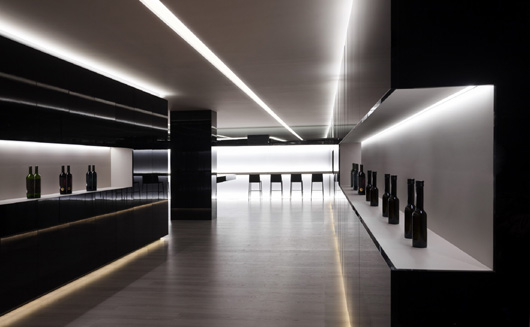 At the end of the tour - in an area doubling the original width - is where the wine tasting takes place.
A project that seeks to bring into the city the work done in the wine cellar.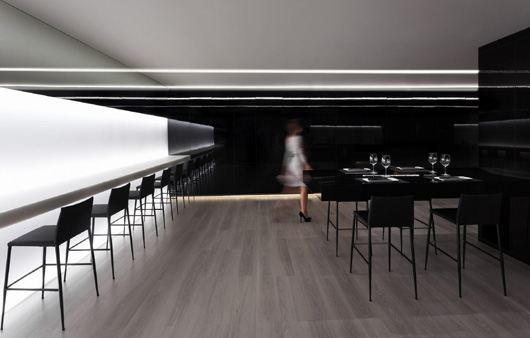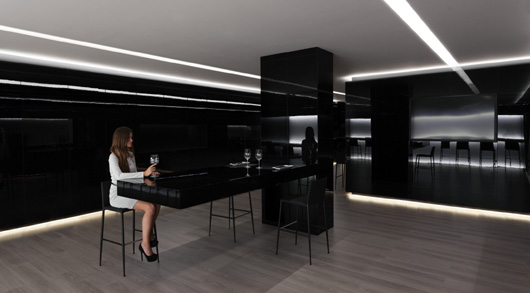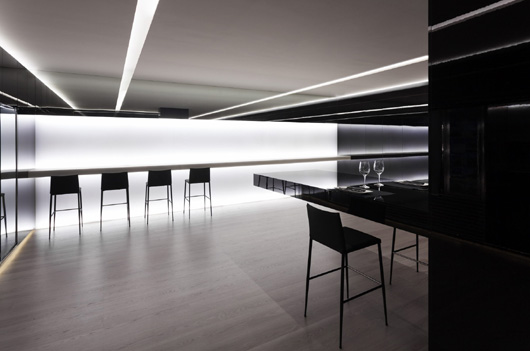 Moka Stool by Ondarreta
Designed by Ondarreta Team, the Moka stool strives for the essential and is extremely styled by reducing the cut of the structure. As with the chair in the same range, it offers a light but warm image.
The frame is tapered steel tube. The seat and back are upholstered. Its measurements: 100,5cm height, 41cm width and 48cm depth. In addition to this stool, the Moka family comprises also a chair with and without arms.
This stool in its version with the seat and back upholstered in black polipiel, has been used for the Vegamar Seleccion Wine Shop.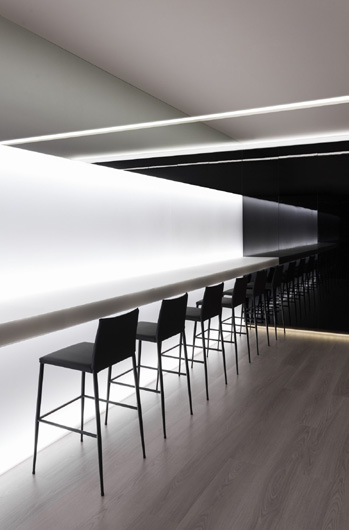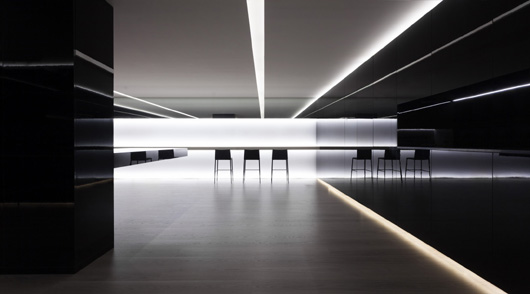 Information & images by courtesy of Fran Silvestre Arquitectos and Ondarreta
Read more news related Ondarreta published at Infurma
Visit the Ondarreta website
Visit the Fran Silvestre Arquitectos website
Visit the Vegamar Selección Wine Shop website
Read more news related Contract published at Infurma