Charlotte Biltgen has created the bespoke interior design for Maison Première, a brand new restaurant in the Ebisu district of Tokyo, an up-and-coming residential area popular with bobos (bourgeois bohemians).
A large three-story house on a hill provides both a restaurant and a venue for events, exuding a certain French art de vivre thanks to the French chef Armand Arnal in the kitchens and a decor encompassing the conviviality of Parisian bistros and Japanese finesse.
"I liked the idea of bringing my French decorative culture face-to-face with Japanese gracefulness and its floral sophistication, simplicity of shapes, as well as very feminine colours that reflect me and embody this country," the interior designer sums up. Charlotte Biltgen has created a set of pastel seats, sofas and armchairs with comfortable archetypal forms that are far from synonymous with the vision of a Japanese restaurant. "Eating on a sofa, in an almost languid position where diners will be risking touching each other is certainly not part of the local culture," Charlotte laughs.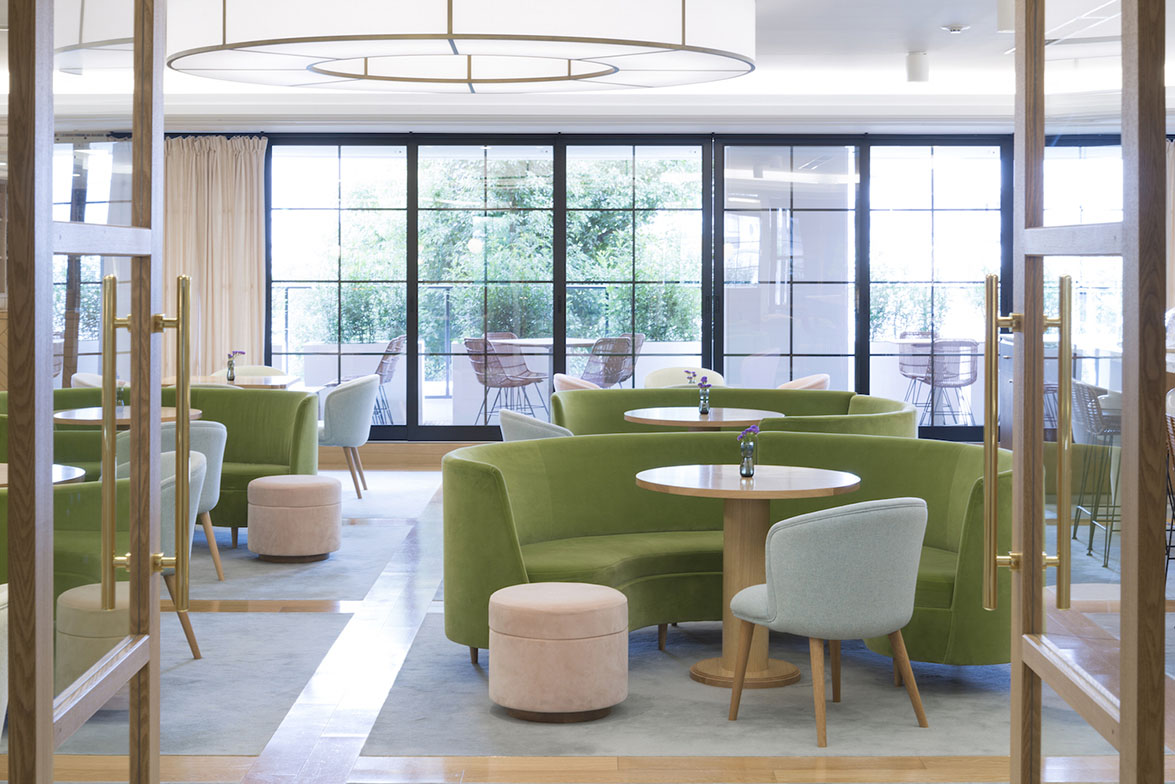 A library devoted to the French art de vivre, a wine cellar and a fireplace reflected in a studded mirror lays down the codes of a stylish European clubhouse that hosts champagne tastings and weddings at weekends, with a large banquet hall in the basement and even a small chapel on the first floor.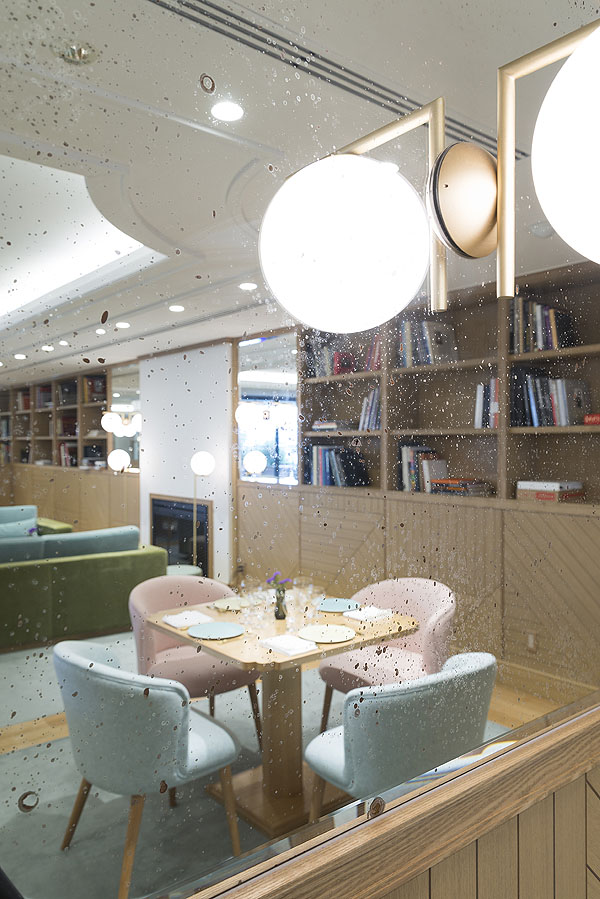 Charlotte Biltgen wanted a fresh and simple first impression upon entering, such as at home with an oasis of cut flowers "rustic and seasonal only, with nothing sophisticated, as if the housekeeper had picked them that very morning."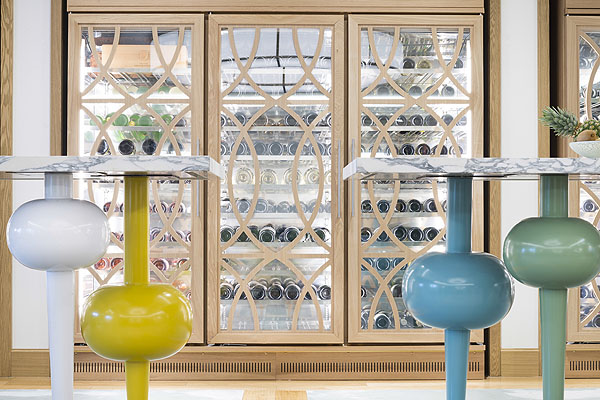 Arabescato marble tabletops are placed on harmoniously dispersed legs threaded with enormous beads at varying heights in order to eat standing up or hold informal tasting sessions. There is a huge circular ceiling light, small tables with gently rounded corners and tableware bursting with colour.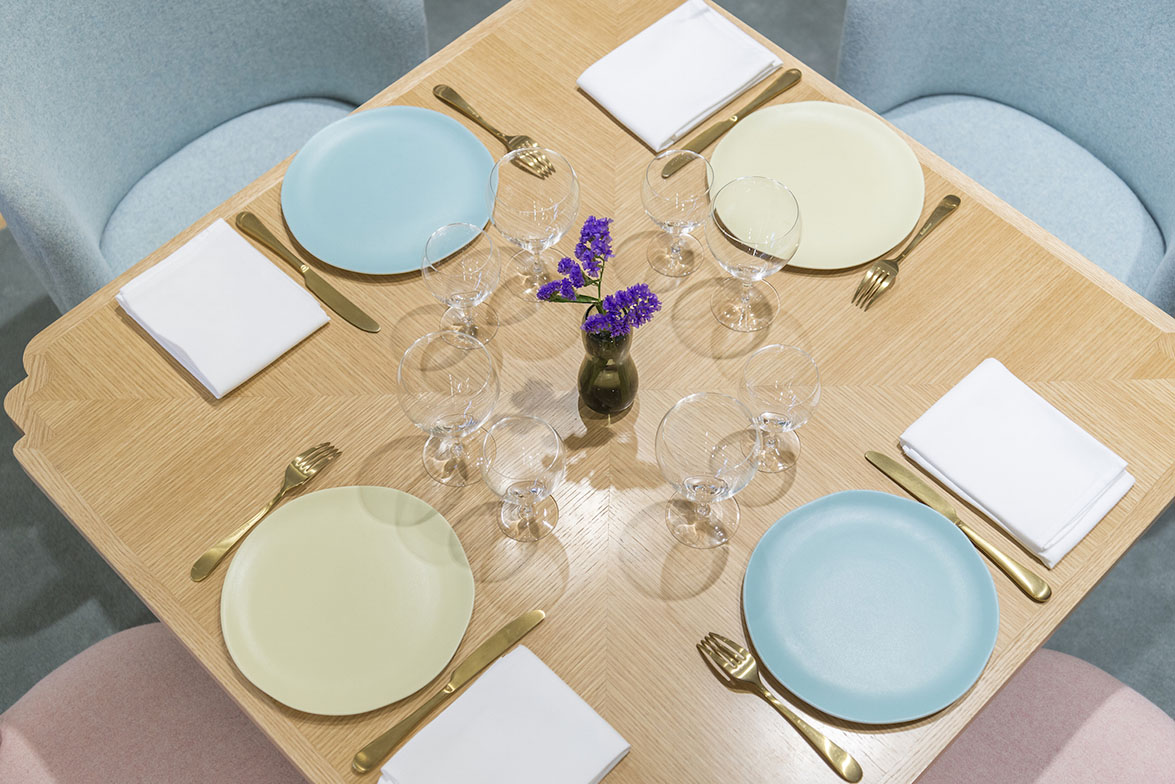 Everything is made to measure with virtually no right angles. Meanwhile on the ground, a geometrical wooden framework demarcates the seating areas and structures the space. This Maison Première designed by Charlotte Biltgen is undoubtedly the first of many in a Japanese series.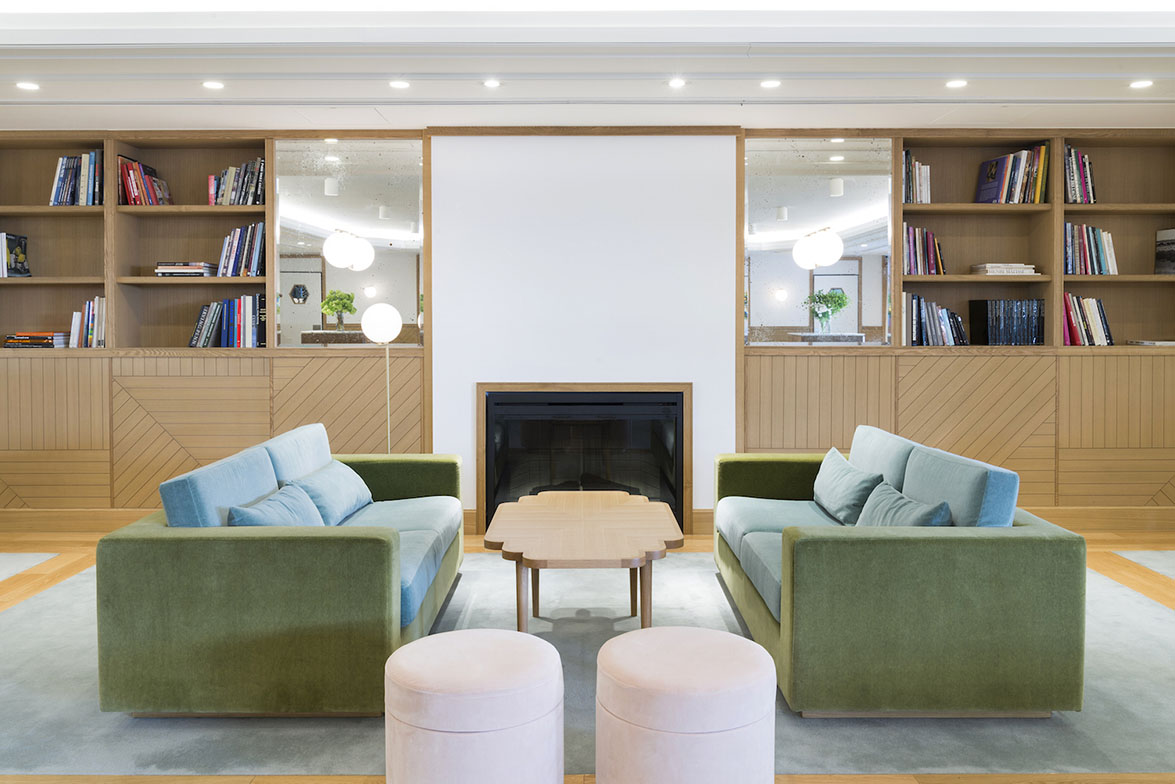 Source: Charlotte Biltgen
Read more news related Charlotte Biltgen published in Infurma
Visit the Charlotte Biltgen website