Fritz Hansen's Choice 2017 is a new interpretation of Arne Jacobsen's iconic Series 7™ that imbues the functional, minimalist Danish design form with the soft, feminine colours of Japanese cherry blossoms. The reimagined expression reflects Fritz Hansen's continuous exploration of natural surroundings and the thorough understanding of materials for which the company is renowned.

The shell of this special 2017 edition is available in two colours - a deep-red merlot and a serene, pastel nude - developed and perfected over time in the Fritz Hansen design studio to match the new rose gold coating on the four-legged base. The fresh new colour pairings present Arne Jacobsen's classic in a novel, softer light. This version is a limited edition.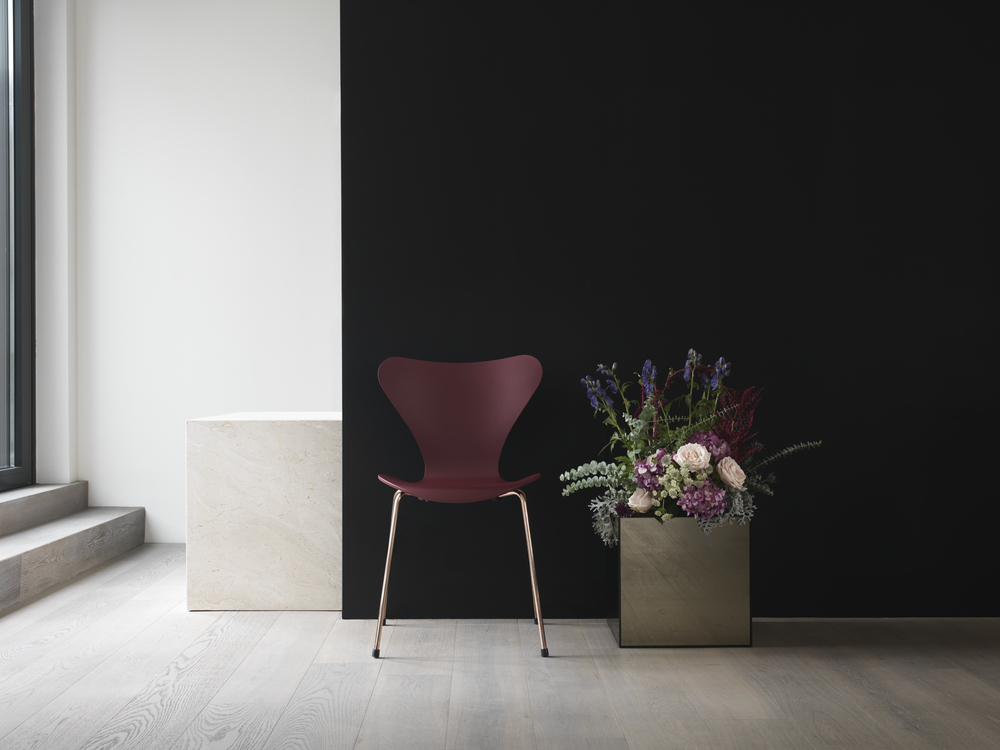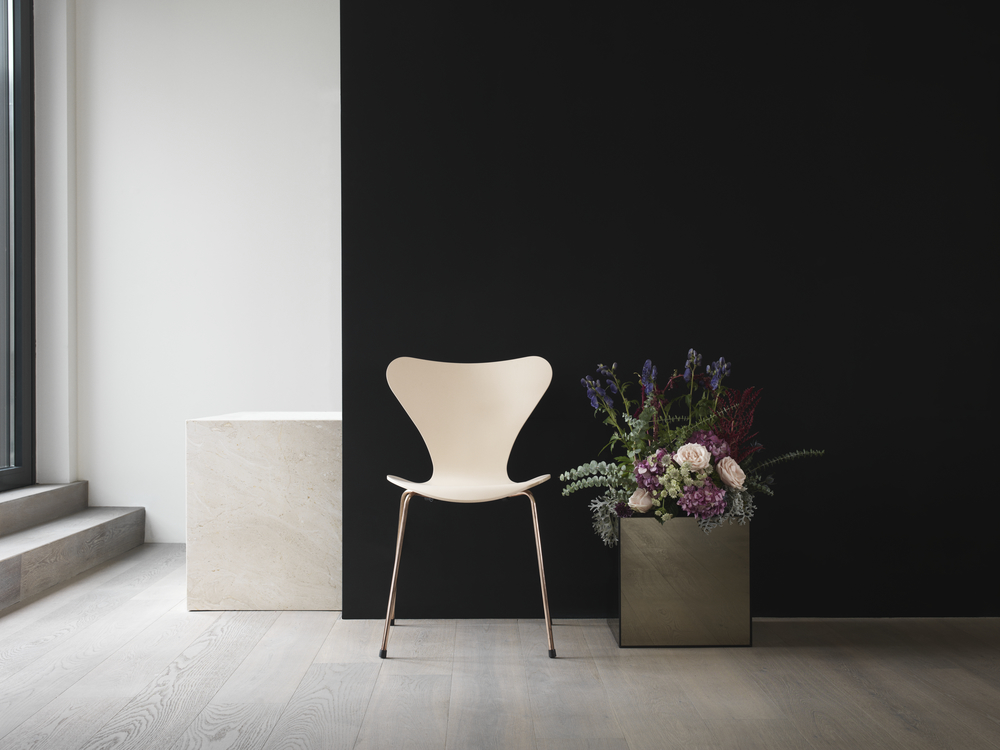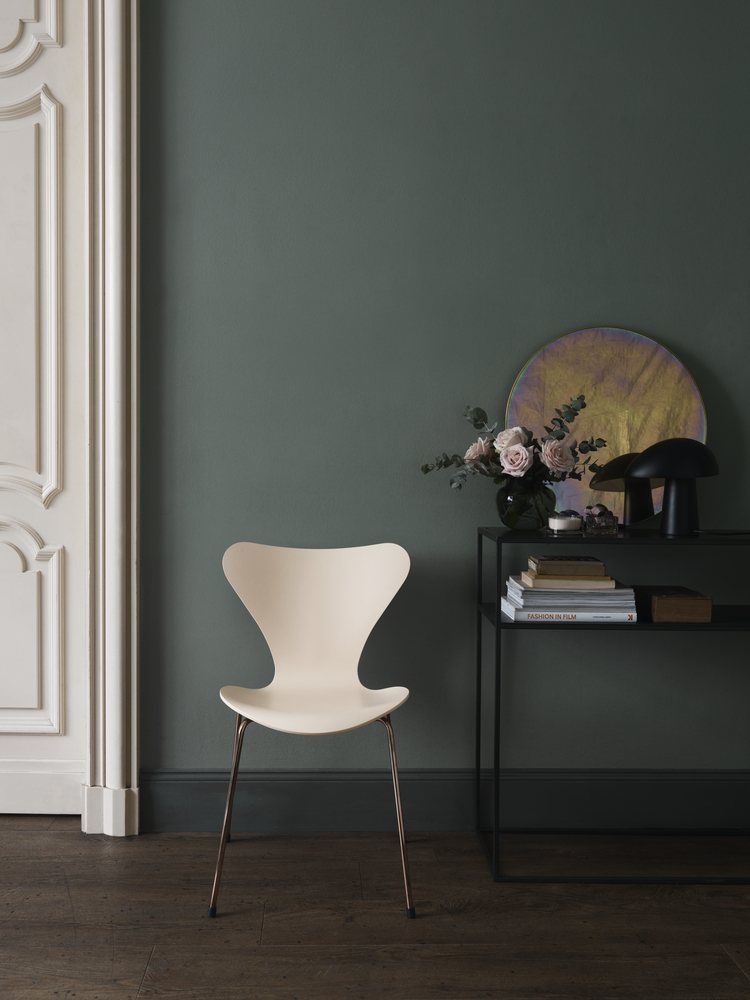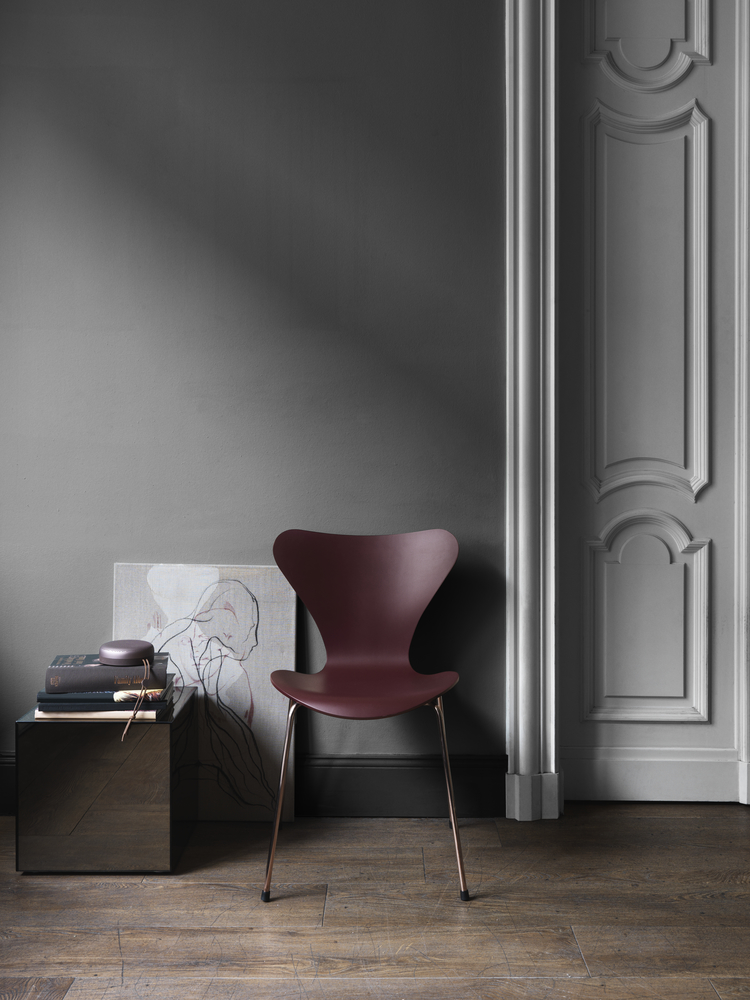 The OriginalDemocraticTableGets a Modern,High-TechMakeover

Fritz Hansen has revitalised the Table Series™, which began with the 1969 Super-Elliptical™ table designed by Piet Hein, Bruno Mathsson and Arne Jacobsen, with an enhanced, nanotechnology based laminate tabletop.

The low-reflective laminate creates a beautiful matte surface that is highly scratch resistant and easy to clean. The tabletop is available in eight distinct colours; whether one opts for the statement Pink Colorado tabletop with a chrome base or the classic Black tabletop with a black base for a minimalist, monochromatic look, the new palette is certain to add personality to any interior.

Inspired by Piet Hein's elliptical roundabout at Sergels Torg, a central public square in Stockholm, Sweden, the ingenious new elliptical table - the product of Hein's mathematical mind - proved surprisingly harmonious in appearance, no matter the table size. The design's lack of ends gave the ensuing Table Series a democratic profile, providing everyone around the table an "equal" position. For nearly fifty years, the Table Series has upheld its reputation as an essential, modern design solution.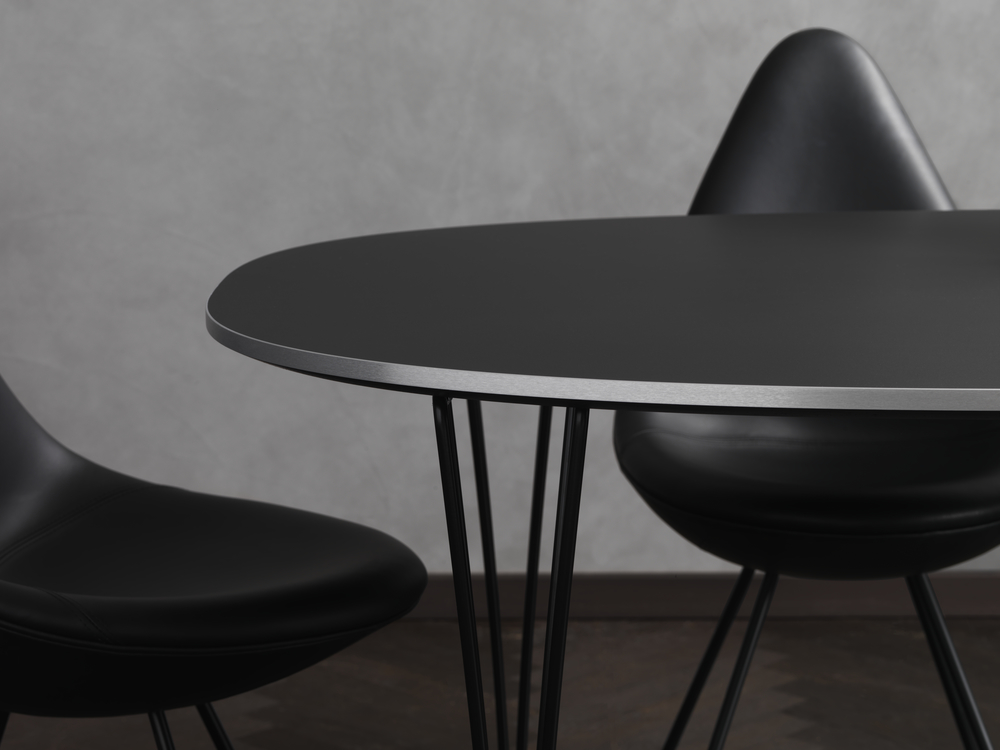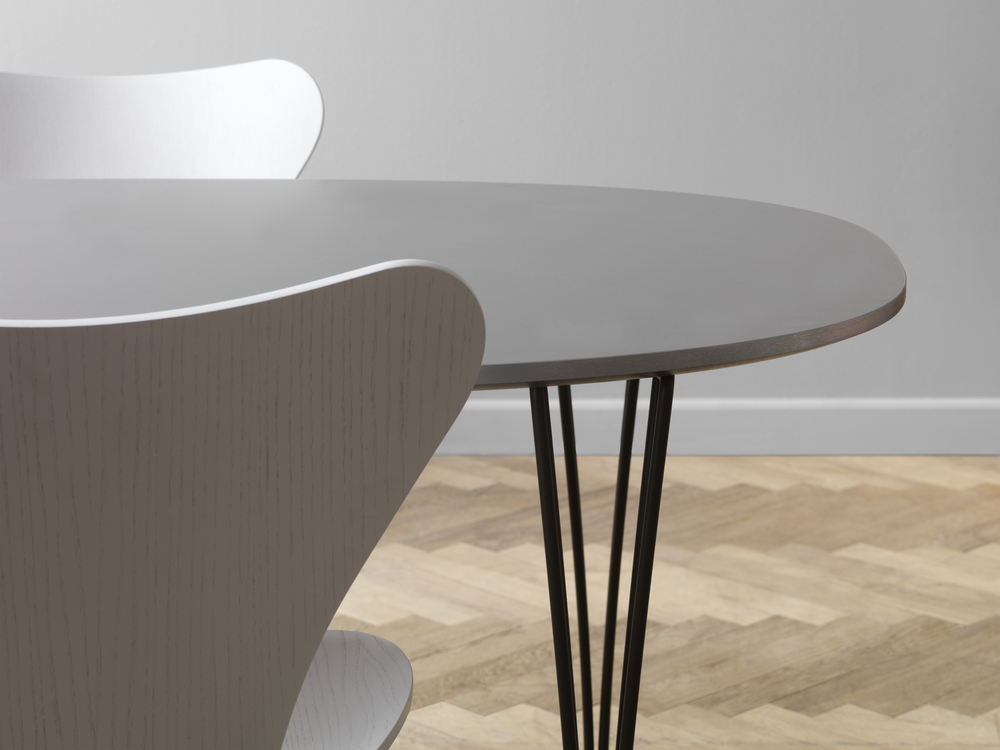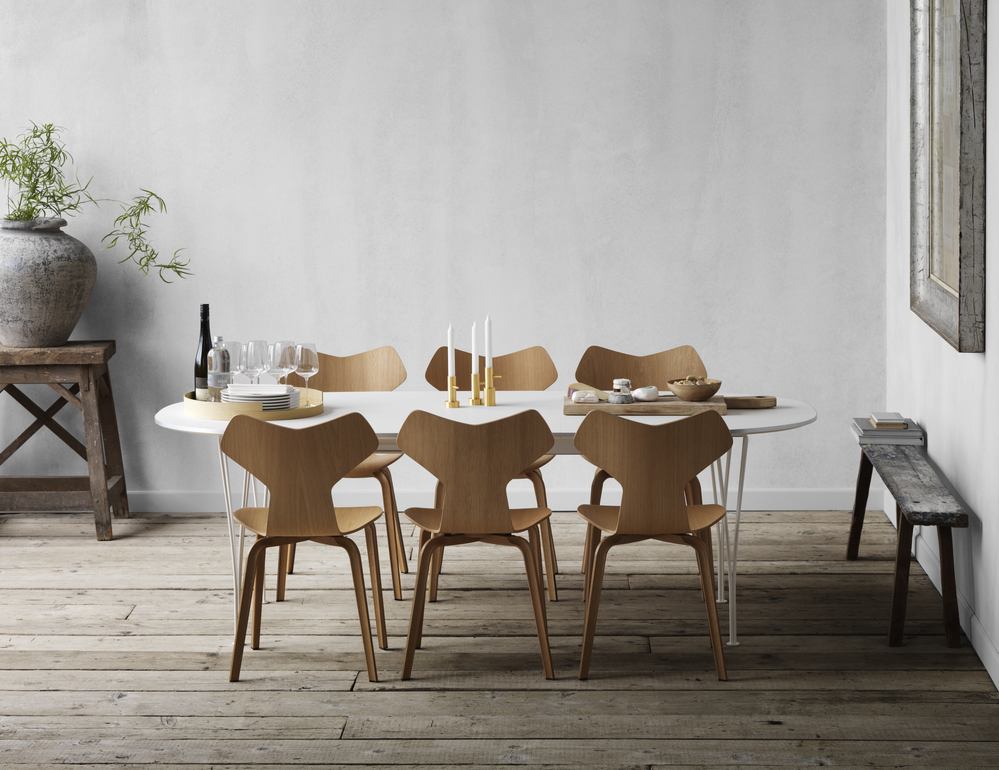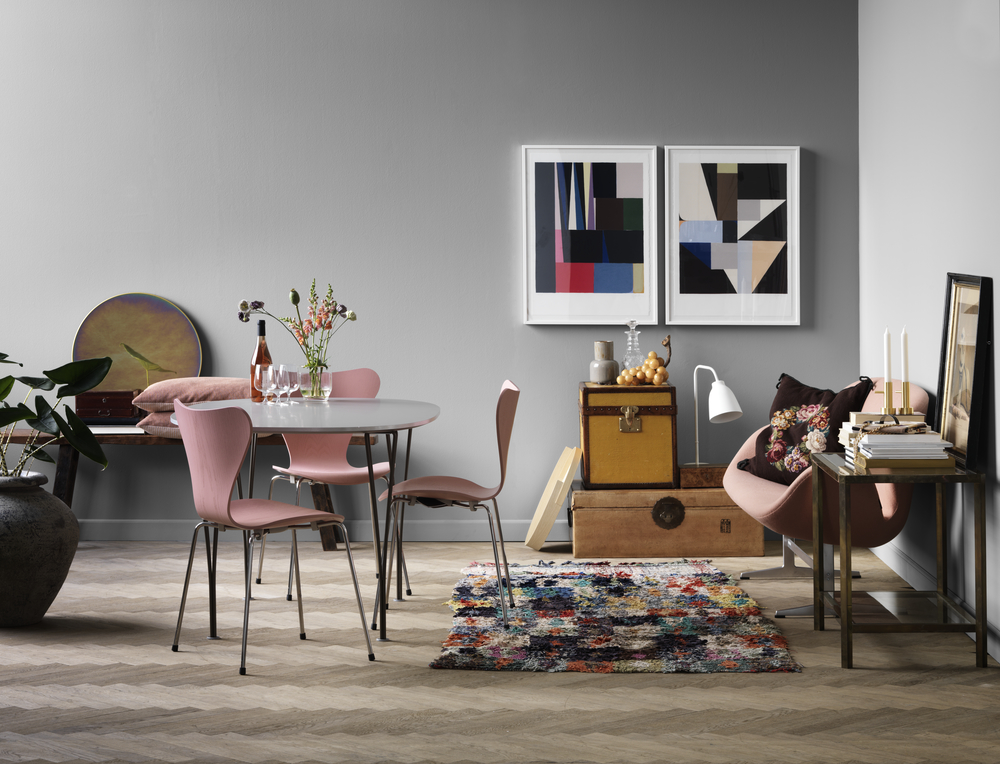 Source: Fritz Hansen™

Visit the Republic of Fritz Hansen™ website