"To each their own cover". Bonaldo presents its new textile collection
Bonaldo covers its collection of upholstered furniture with exquisite, sophisticated fabrics, creating unique furnishing elements with meticulous attention to detail.
Soft chenille that enhances the shine of the fabric or raw linen combined with fine cotton that transports us to the natural world. Matelassé with a light padded effect or an elastic knit that accentuates the shapes of the product: these are just some of the fabrics included in the Bonaldo 2020 textile collection.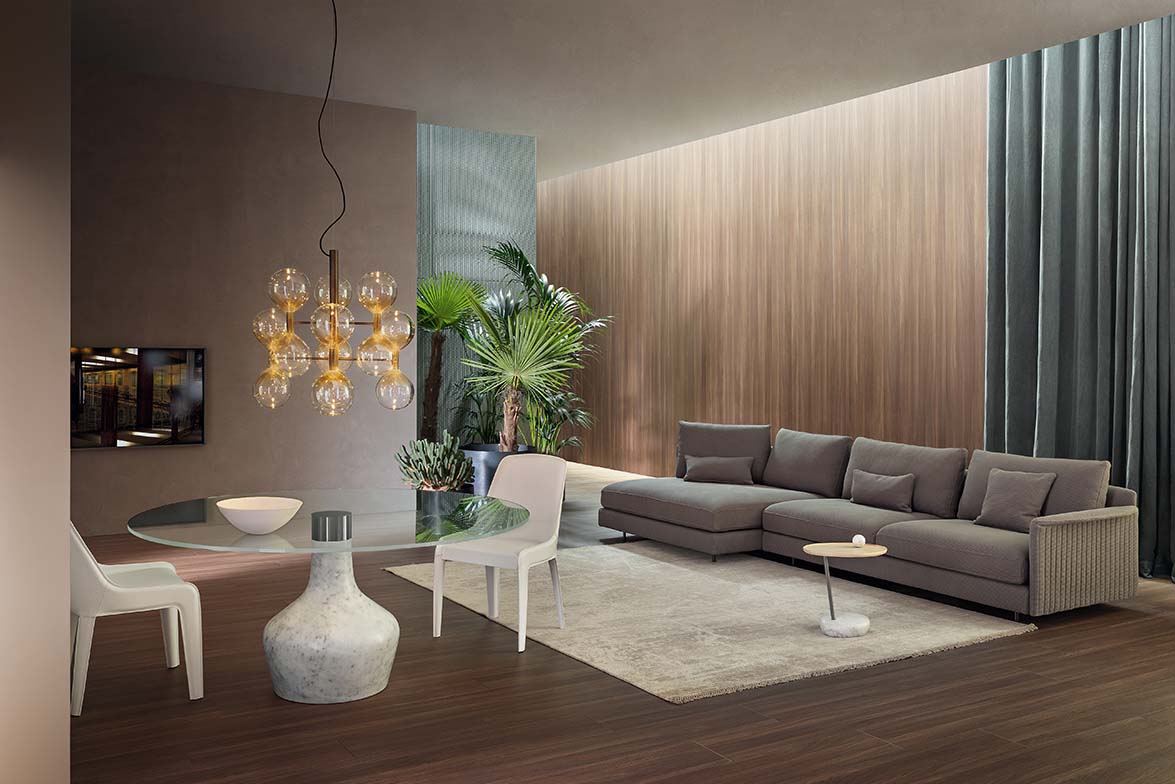 ONLY YOU sofa, design Sergio Bicego
7 families of coverings
Specifically, the new Bonaldo fabric collection presents seven different families of coverings distinguished by their interwoven materials and high quality: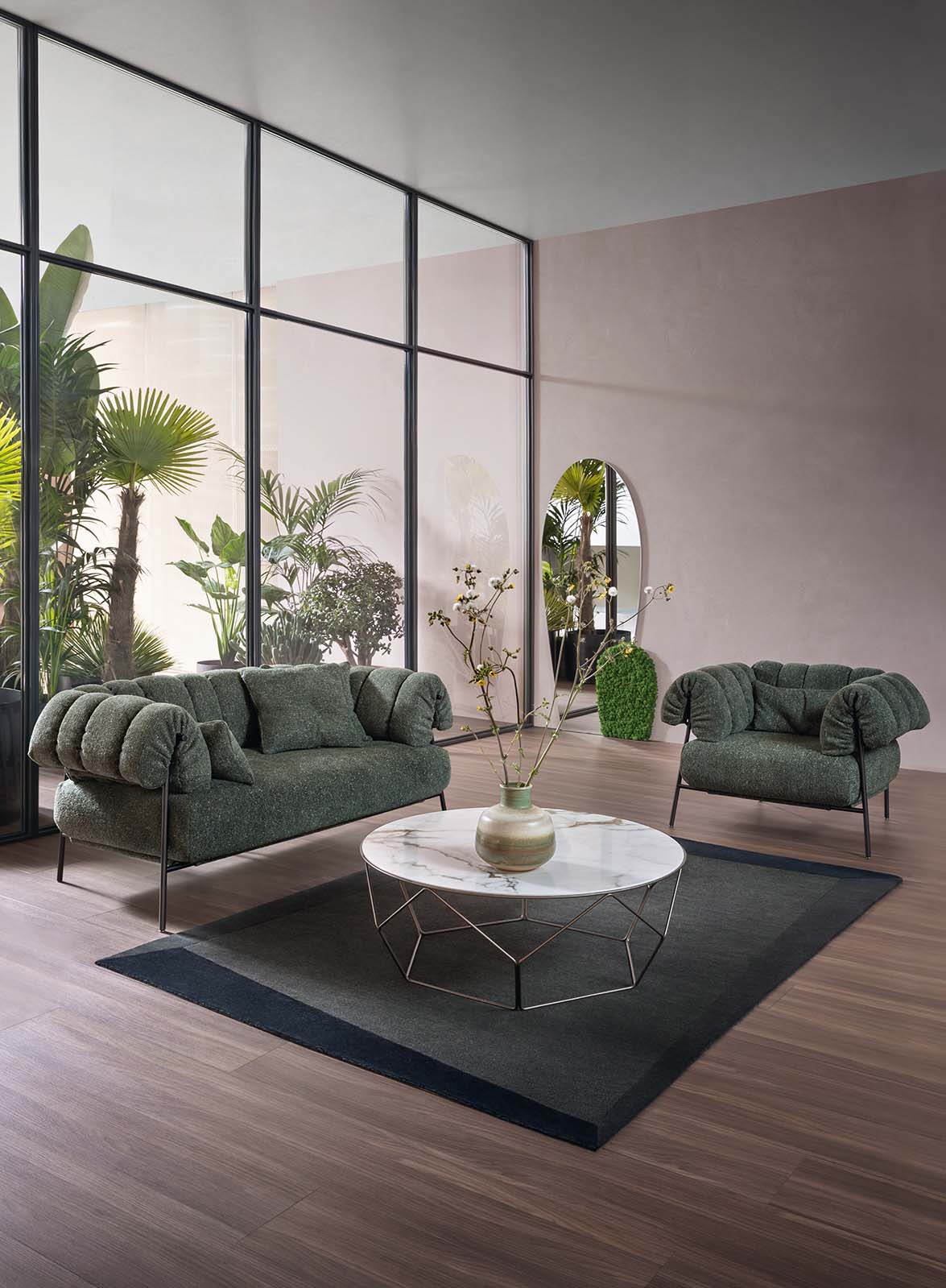 TIRELLA sofa, design Paolo Grasselli
Baia - a tactile and irregular raw linen fabric that recalls the natural texture of jute.
Diamond Frisé fabric - soft chenille characterised by a frieze thread that gives it an original volume.
Nacchero fabric - a sophisticated texture made with thick cotton double-twisted yarn woven with viscose tape for a natural-chic look.
Cookie fabric - an elastic fabric mesh that follows the design of the product, giving it a slightly three-dimensional covering.
Flora fabric - a linen, cotton and viscose slub plain knit canvas with a soft, comfortable touch.
Flora fabric (Matelassé) - a jacquard with a slightly padded effect characterized by a small geometric design.
Intrecci fabric - a design created on a two-tone mosaic background for this timelessly elegant fabric.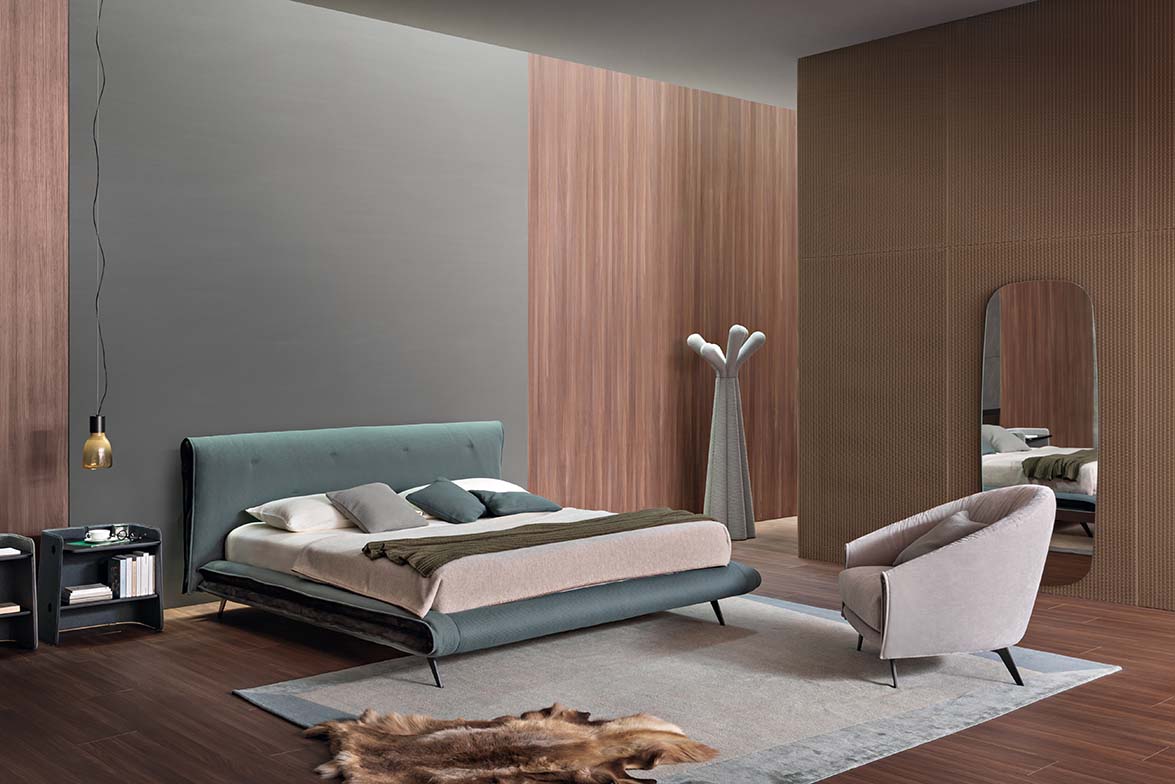 SADDLE bed, design Giuseppe Viganò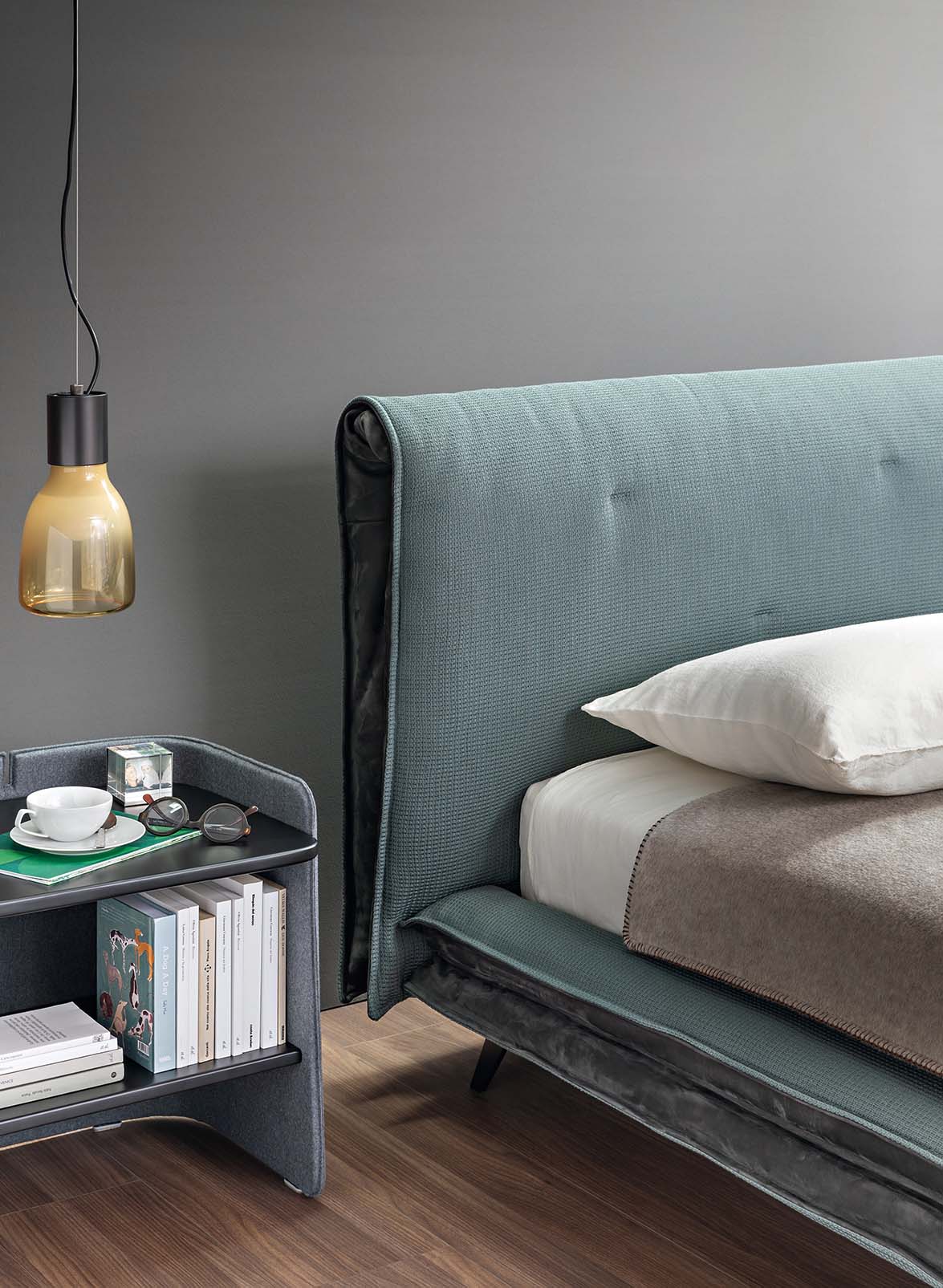 SADDLE bed, design Giuseppe Viganò
These are the fabrics used by Bonaldo to cover its new range of padded furniture - also available in all the other coverings already in the catalogue to ensure maximum customisation options - enriching and enhancing the shapes with the most suitable textures and shades for each product.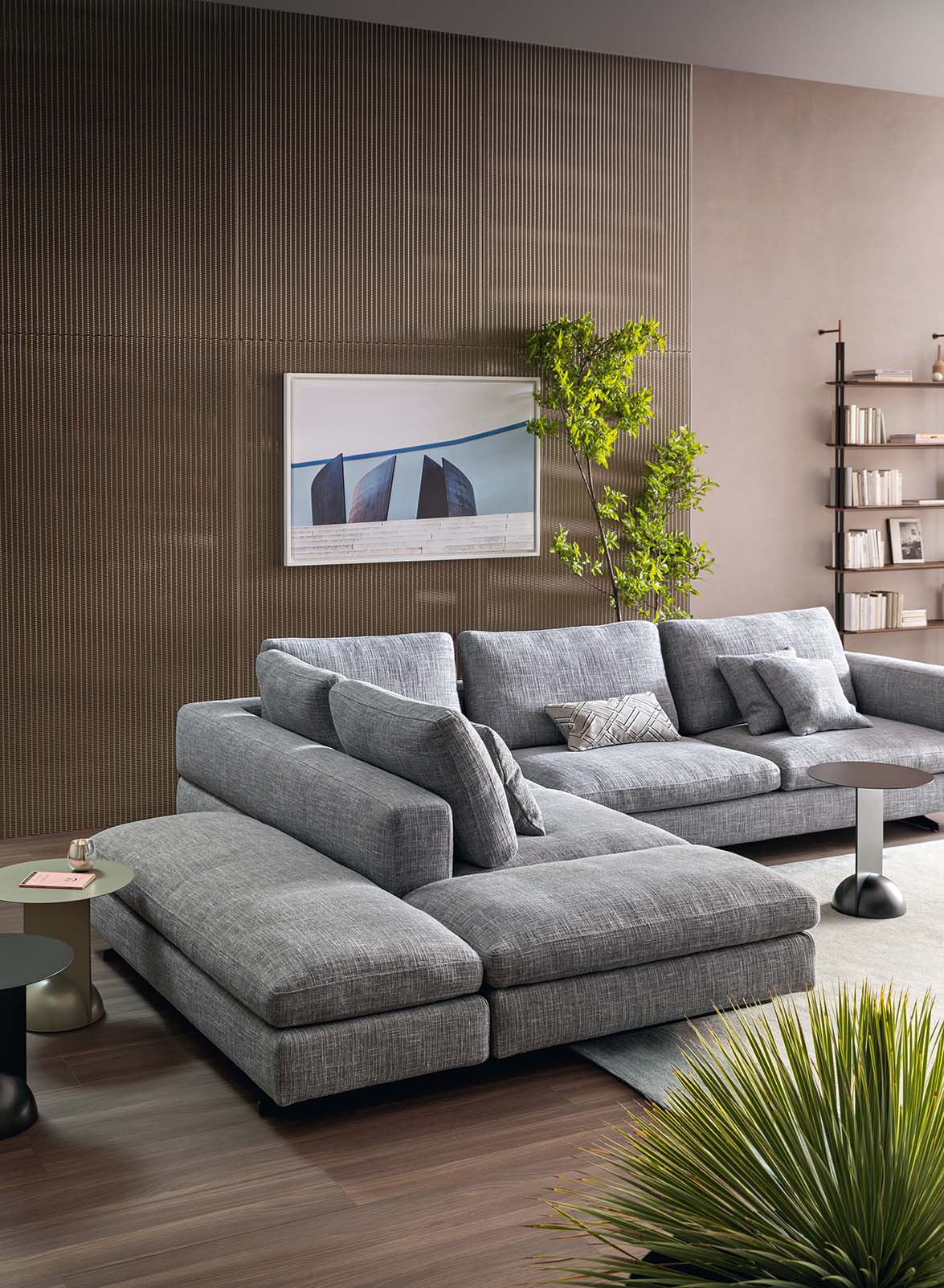 EVER MORE sofa, design Sergio Bicego
Source: Bonaldo
Top imagen: EVER MORE sofa, design Sergio Bicego
Read more news related Bonaldo published at Infurma
Visit the Bonaldo website