Tendence 2018: the Tendence.Impulse area grows in this edition and promises to provide all the keys to creating shopping experiences in retail world
Where is the physical establishment of the future headed? The question continues to arouse great interest. From June 30 to July 3, 2018, the Tendence international consumer goods fair, in its special area Tendence.Impulse located in Hall 11.0, will show, among other things, how the trade can be made easier, faster and , in short, better the lives of your customers. As its name suggests, Tendence.Impulse offers to the trade impulses and ideas to adopt measures that excite the customer at the point of sale, especially in table and decoration themes. The Tendence.Impulse area was already presented at Tendence in 2017, and now it has grown.
This year, the area returns to become the analog heart of the fair. Here, information, training and exchange of impressions are offered around a central theme: the creation of shopping experiences. The area, divided into four areas, offers its visitors the ideal platform to establish contact with the sector and with the specialized public.
In the area Point of Event, everything revolves around the application of innovative solutions at the point of sale. The distributors themselves explain, among other things, how they have developed creative ideas with impulse.tool, achieving a perfect staging for their own sales events. The agenda also offers valuable expert advice on business promotions and selective communication with the client. There will also be expert advice in the area of Live Tool: various workshops will be held in various workshops, and open discussion on different ways of seeing the central theme: the creation of shopping experiences. In the area of Social Media, managed by bloggers and marketing experts with a clear and practical approach, the distributor will learn what should be taken into account in the use of social networks, or how can one go from laggard to pioneer in the world digital. Finally, the Hospitality area, in a cozy atmosphere, offers an ideal platform to establish contacts and offer services.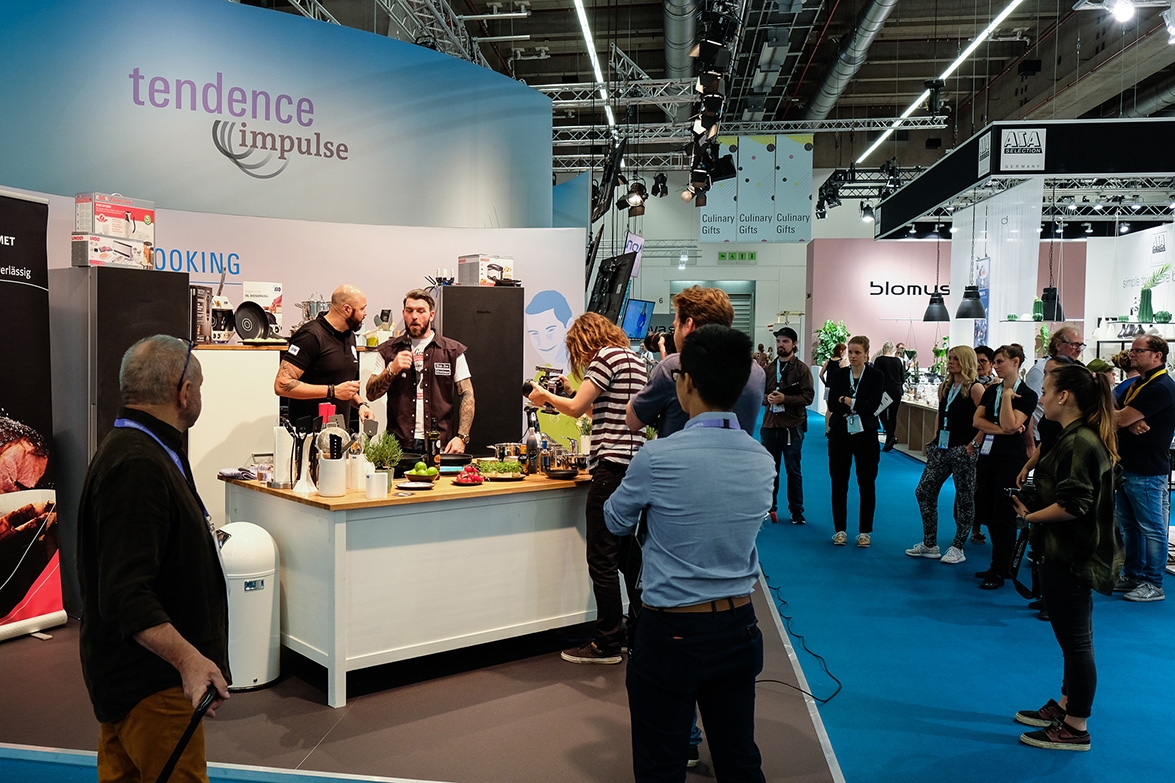 The digital heart of the area is the online platform impulse.tool. This platform offers the registered distributor at all times the possibility of professionally planning and applying its competence in services and assortments as a fixed establishment to create really efficient purchase impulses.
"Last year many distributors signed up and, with our continuous expansion of impulse.tool, this year will be many more, I can only say that it's worth it, because tendence.tool offers the opportunity to continue applying the theme of the creation of shopping experiences after finishing the Tendence fair, 365 days a year, "explains Philipp Ferger, Tendence area director.
The expansion of the digital platform with new features such as sweepstakes, success stories and user experiences, or the periodic sending of newsletters on innovations or trend forecasts, offers real added value.
Source: Messe Frankfurt Exhbition GmbH
Visit the Tendence website
Read more news related Tendence published at Infurma
Visit the "Fairs & Events" Calendar at Infurma