The CIFM / Interzum Guangzhou will take place from March 28-31, 2018 alongside the second installment of the China International Furniture Fair (CIFF) in the southern Chinese city of Guangzhou.

Over 1.300 exhibitors from more than 30 countries and regions with the likes of Germany, Italy, Japan, Spain, Malaysia, Singapore, the United States, Belgium, Denmark, France and Latvia will be sprawled across the 150,000-square meter exhibition space spanning five halls: Woodworking Machinery, Upholstery Machinery, Materials and Textile, Fittings and Components.

At the same time, eight country and association pavilions from Germany, USA / Canada, Turkey, French Timber, American Hardwood Export Council, Malaysian Timber Council, Canada Wood and Quebec Wood Export Bureau - also from Canada - will showcase wood materials, furniture hardware and interior decoration materials from some 100 international exhibitors.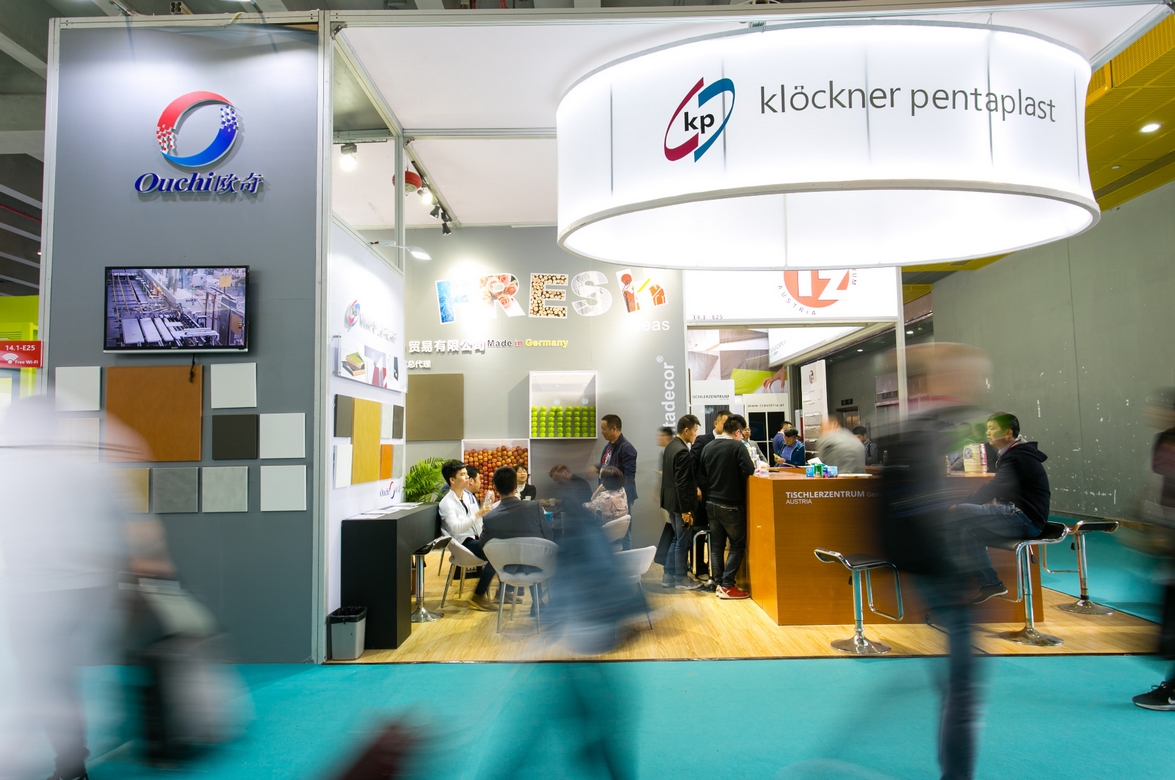 CIFM / interzum guangzhou 2018 is poised to outperform the last edition on various fronts featuring more brands, a wider array of products and an expanded series of fringe activities.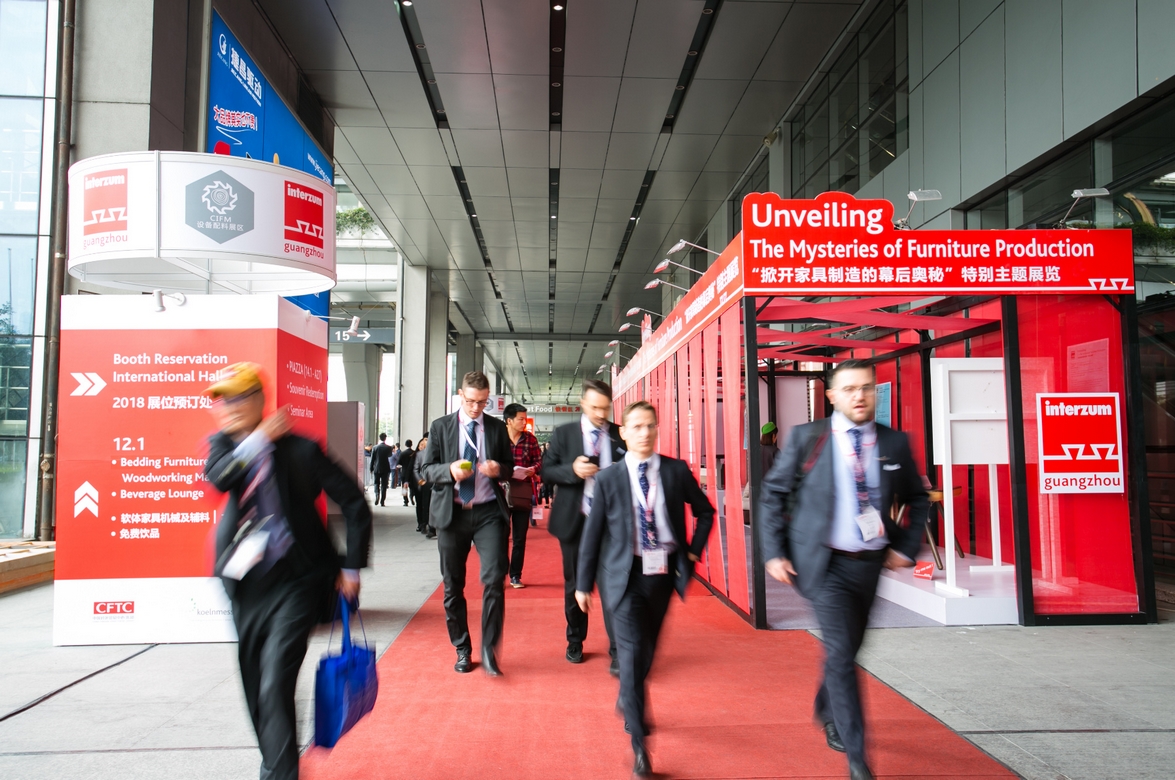 Global leading industry players have wasted no time in filing their applications to participate in the over-subscribed event. These heavyweights include: IMA, SCM, Biesse, FGV, Sige (Italy); Homag, Duerkopp, OKIN, Covestro, Schattdecor, Pollmeier (Germany); DTC, Taiming (China), LINAK (Denmark); Bekaert Deslee, Artilat/Global Textile Alliance/Monks (Belgium); Boyteks Tekstil (Turkey); Alvic, Lamigraf (Spain); Titus (United Kingdom); Bostik (France) and H. B. Fuller (United States).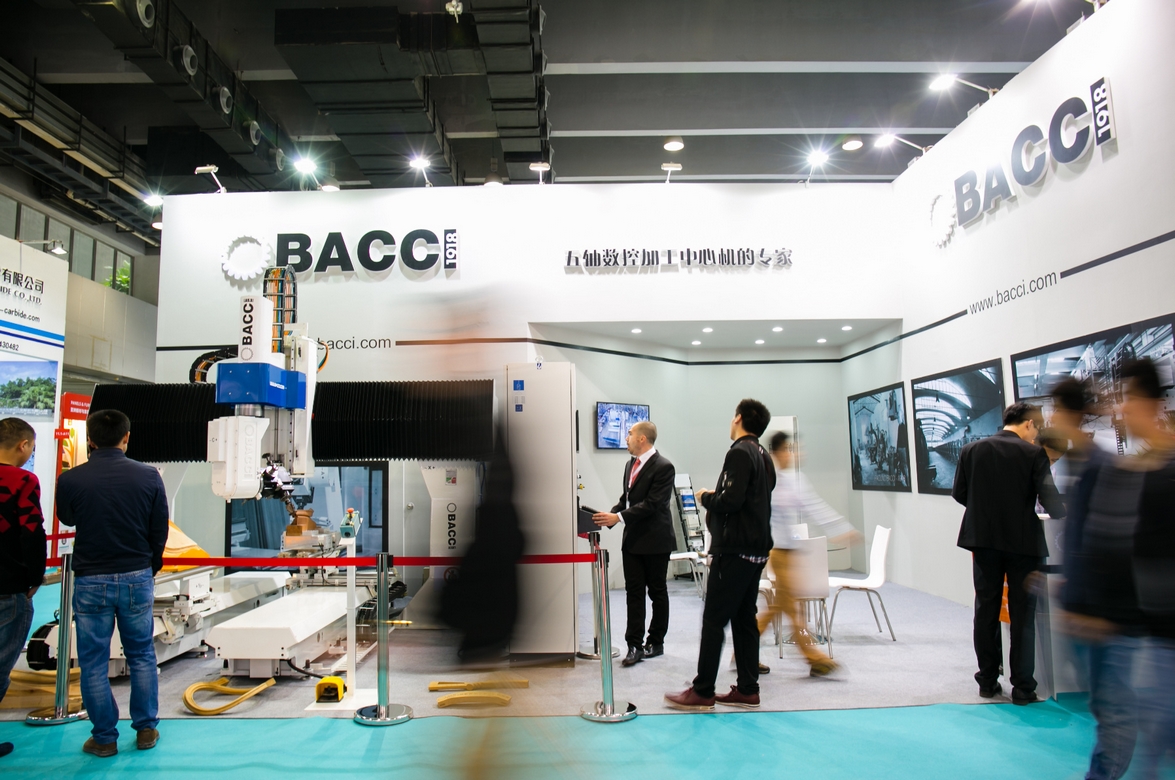 Visitors can also expect a healthy showing of new brands debuting in the upcoming edition, including: CINETTO, Aper, Ebanisteria Marelli, Saveplac (Italy); Cossla (China); Best Label (Taiwan); LSK (Malaysia), LS Lighting, UNGRICHT (Germany) and Debo Europe (Netherlands).

With smaller apartment sizes, customizing furniture is an effective way of maximizing space usage - something which traditional finished furniture is not able to achieve, thus the industry's vitality, according to Mr Pan Xiaozhen, general manager at GoldenHome - a renowned kitchen cabinet brand in China.

Mr. Pan also believes that the domestic customized furniture industry can maintain an annual growth rate of no less than 20% for the next five to ten years.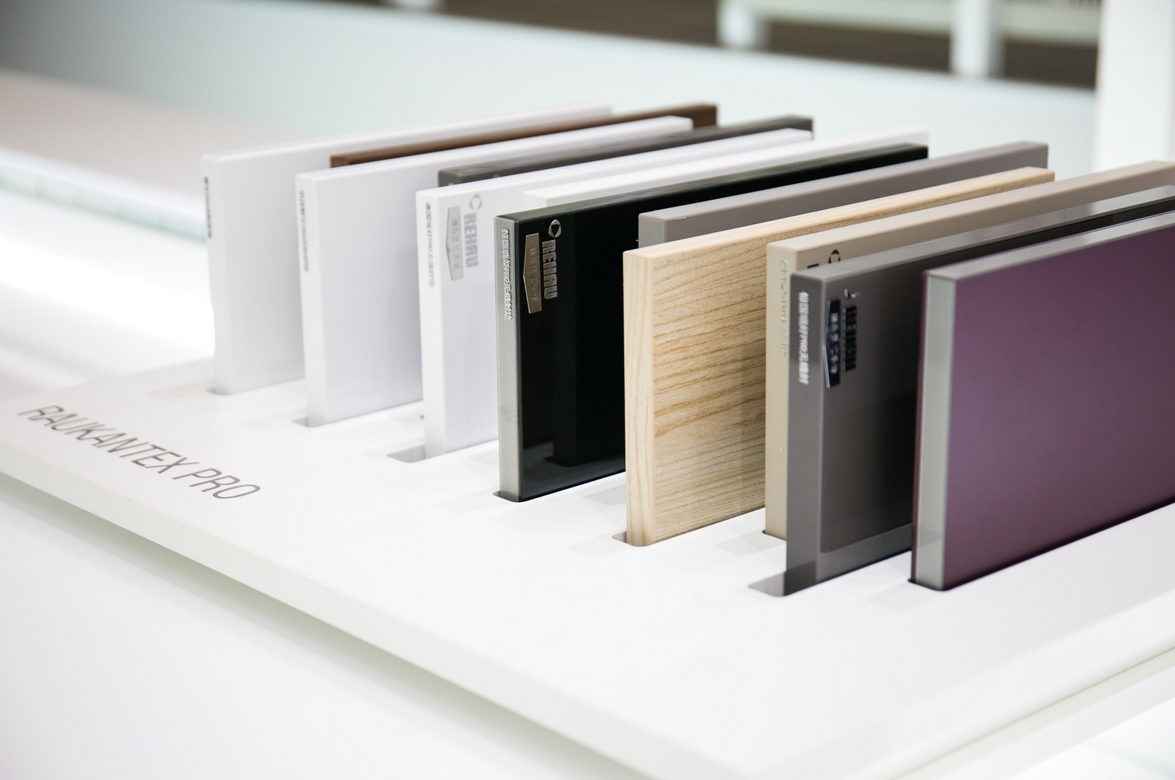 As China's home furnishing market and urbanization continue to experience rapid development in recent years, growth of the custom furniture market has been fast tracked. The main consumers of custom-made furniture are the middle and high-end groups who are concerned with the art of living as well as the design-conscious post-80s and 90s, fully demonstrating the consumers' pursuit of personality, fashion, comfort and environmental friendliness.
This development has also shifted consumers' focus to raw and auxiliary materials, such as wood panels, worktops, handles, sliding tracks and hinges. The use of well-known brands has become a key factor in distinguishing the grade of custom furniture.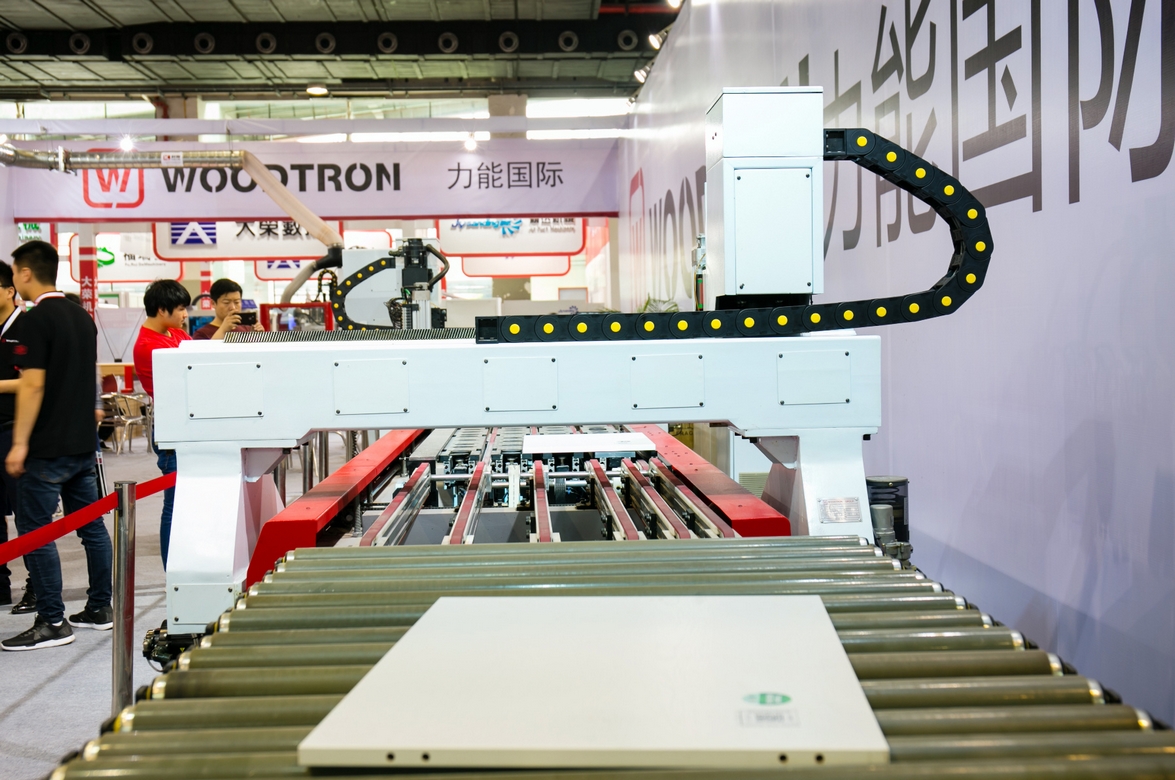 Seizing this growth potential, a Custom Furniture Suppliers zone will be launched at the international hall area in 2018 to gather well-known custom furniture suppliers from abroad with product categories covering wood panels, decorative materials, furniture hardware and upholstery and accessories.

Custom furniture manufacturers, interior decor companies and interior designers can learn about innovative products, cutting-edge technology and the development trends of custom furniture.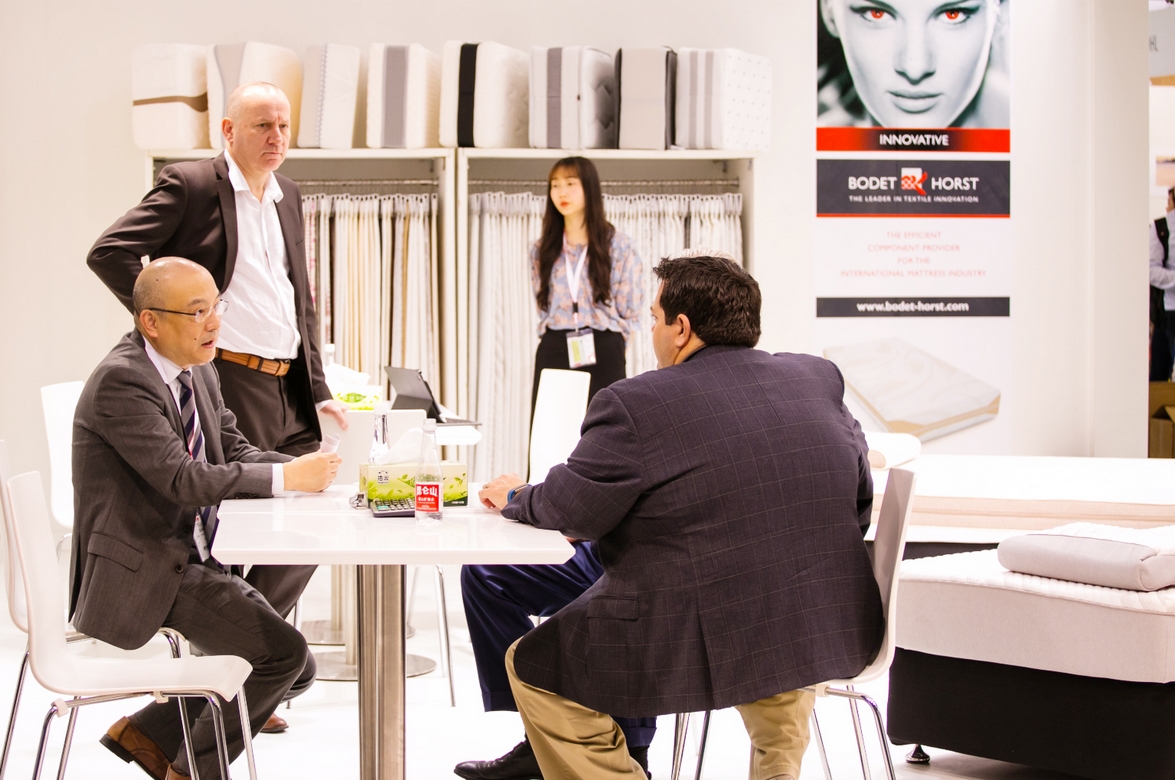 During the exhibition, a dedicated cocktail reception will be held to provide a platform for exchange between exhibitors and visitors, as well as enhance participation experience. Online visitor pre-registration is now open.

Source: Koelnmesse
Visit the CIFM/Interzum Guangzhou website
Read more about CIFM/Interzum Guangzhou at Infurma

Visit the Fairs & Events Calendar in Infurma