Filandon Resturant, located at El Prado, in Madrid, has been selected as shortliest at the prestogious "Restaurant & Bar Design Awards 2012". Isabel Lopez Vilalta+Asociados has been in charge to develop the architectonic and Interior Design project.
Isabel Lopez Vilalta+Asociado tells us the story:
Filandón is a Project with a set of three buildings that hold a dialogue of respect to their environment.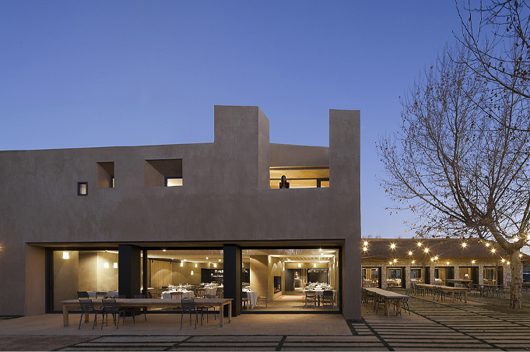 The relationship between these buildings is based on the use of the materials because of the repetition of them along the project. These materials are the inspiration and represent the tradition, the origin and the future. And they are: iron, stone, zinc, wood and granite.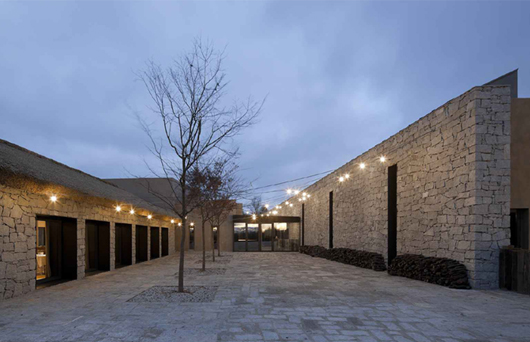 First challenge is the location of the project because it is located in a protected natural area. So it means to be carefully and respectful with the project.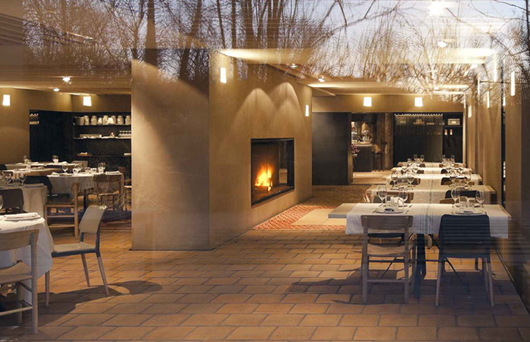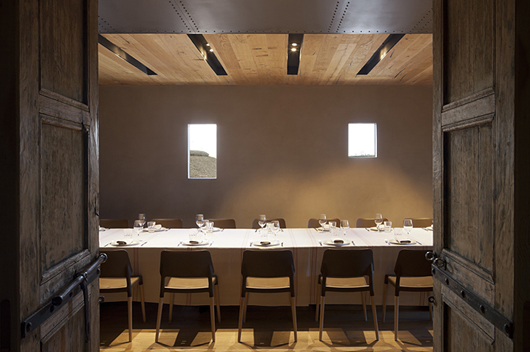 Second one comes from our client wish to offer service to different profiles of clients. So, we had to create different spaces and promote the idea of "country close to the city".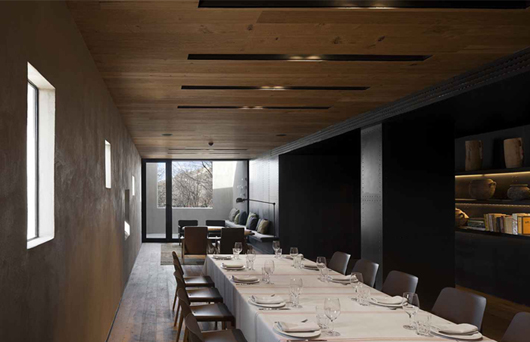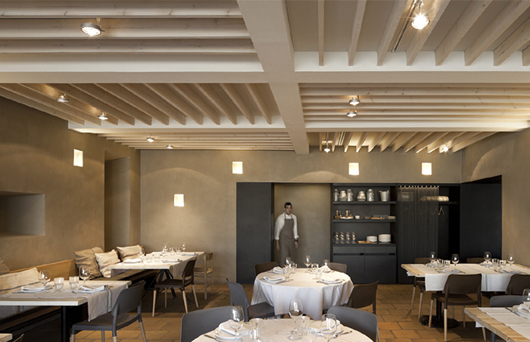 And, in third place, the choice of materials because we wanted to use typical materials of the region and that inspires tradition but also means the future. So it was very important to stamp a traditional character to the project and at the same time modernity and elegance.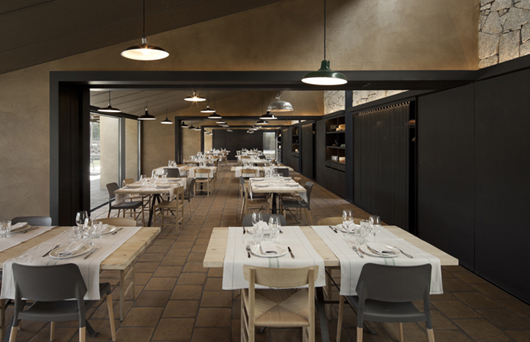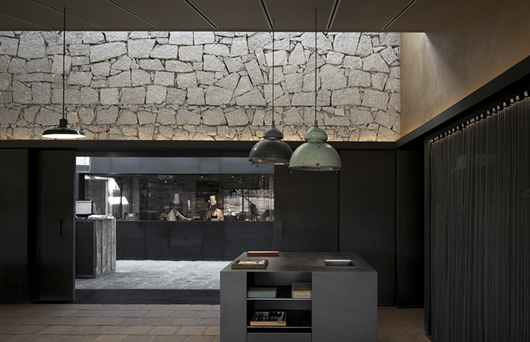 The result is a versatile project with a warm colours and atmosphere, and very good positioned in relation to its environment.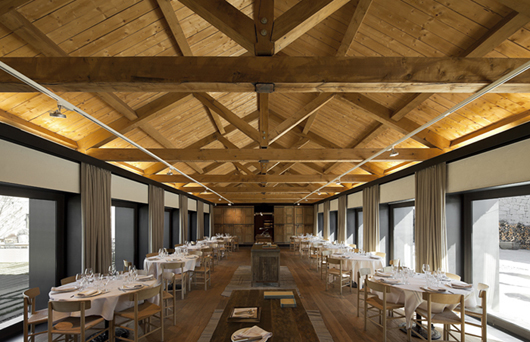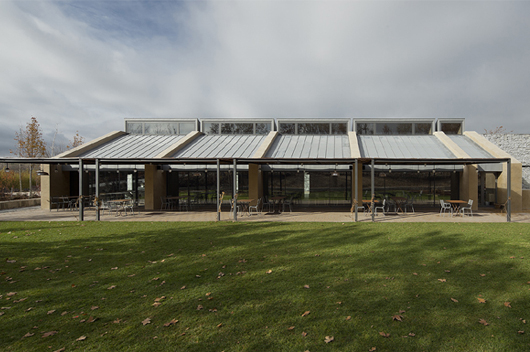 It's a space that suggests a nice elegance where luxury country gives harmony and refinement. Thanks to these noble materials and their combination, the distribution of the different spaces and the choice of the interior decoration, we have achieved all challenges.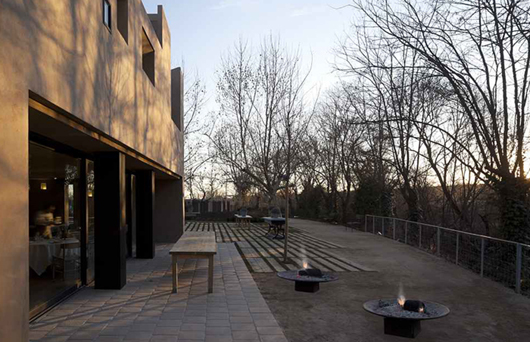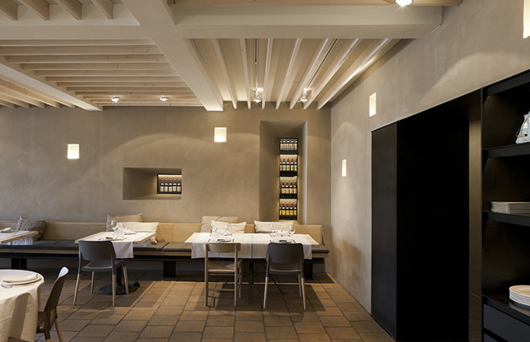 Technical sheet:
Project: Restaurante Filandón
Location: Carretera Fuencarral-El Pardo km: 1,9, Madrid 28049
Interior Designer: Isabel López Vilalta + Asociados
Build in process control: Ábaton, Isabel López Vilalta + Asociados
Starting Date: Octubre 2009
Completion Date: Noviembre 2011
Area: 1.900m2 interior + 7.000m2 exterior
Client: Pescaderías Coruñesas
Constructor: Ábaton, Lukasik
Landscaping: Ignacio Lechón
Structures: José Alberto Palomino
Engineering: Ábaton, Lukasik
Photographer: Alejo Bagué (reportaje hecho por Isabel)
Team: Isabel López, Marta Alonso, Fèlix Arnal, Julio López, Mercè Amat, Miquel Camps, Laura Monegal, Coral Camprubí, Toni Moya, Elsa Noms, Renata Maida, Gemma Badesa, Helena Puig, Camino Alonso, Ignacio Lechón, Marta Hombrados, Fernando Alonso.
Furniture: Silla Belloch de Santa&Cole, silla J39 de Fredericia
suministradas por Batavia
Lighting: Difusiona, Ca2L, Vinçon
Flooring: Porcelanosa / Antic Colonial
Kitchen: Garcia-Casademont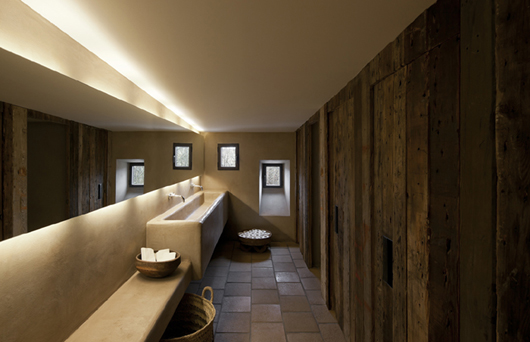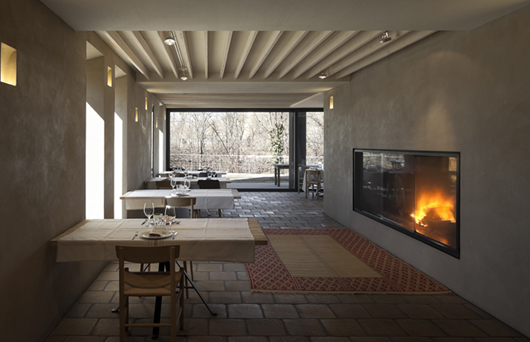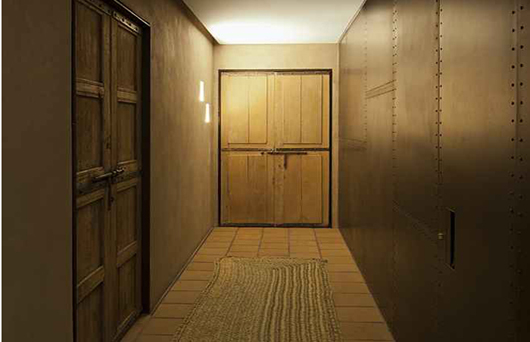 Visit the Isabel Lopez Vilalta+Asociados website
Visit the Filandon Restaurant website