For the design Italian company Pedrali, the global and always connected market has completely transformed the needs of worker. More and more workspaces are getting places of social meeting and interaction, not just working environments. At Orgatec (Cologne, October 21-25 - Hall 9.1 Booth C59 B58) Pedrali presents among other novelties, the innovative seating program Plural, designed by Spaniard Jorge Pensi.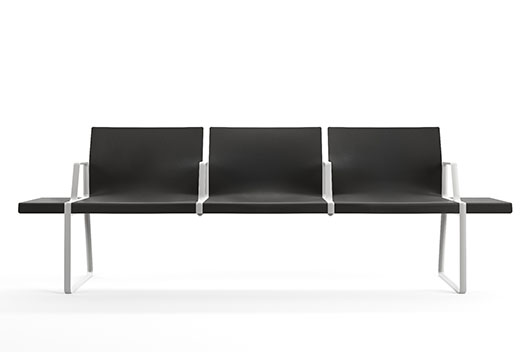 title="Más..." />
Plural is a modern seating program, designed for a multi-functional and changing world. Its lightweight features and minimalist style hide its own force, which is necessary in public spaces.
Plural is a seating program designed for the people and their work, rest and leisure activities. The versatility of its components enables multiple combinations. The shells and the tops are in fire-resistant polypropylene reinforced with fibreglass, the frame is in die-casted aluminum. It's available with two, three or four seats both with and without armrests.
Plural is suitable for all types of public and private spaces: universities, hospitals, airports, offices and all sorts of waiting rooms. Pedrali and Jorge Pensi Design Studio have created the Plural program, the aim of which is to help solving, in an elegant and pleasant manner, those moments when a new happening is awaited.
Information & images by courtesy of Pedrali
Read more news related Pedrali published at Infurma
Read more news related Jorge Pensi published at Infurma
Visit the Pedrali website
Visit the Jorge Pensi Design Studio website