Located in the tourist resort of Poiana Brasov (Romania) the Silver Mountain Resort sought to achieve the highest standards of excellence through harmonious interplay of luxury and nature. Project developers have intended to create both a holiday destination as well as a lifestyle concept in the middle of nature.
Nuca Studio was chosen to deliver the project, an architecture and design studio with excellent references in Romania. Project Coordinator, Architect Robert Marin, wanted to create a warm and welcoming atmosphere with an elegant ambiance, and chose to use both natural materials - wood & stone, as well as new generation material: HI-MACS® Natural Acrylic Stone.
The focal point of this design is the Loft bar, which incorporates a number of landscape features to make the connection between the inside and the outside environment. Thus, the countertop is HIMACS® in Opal and for the edges HI-MACS® in Alpine White. The translucent Opal was engraved on the inside with the sponsor's logo and it is LED illuminated. The overall effect is one of interesting contrasts, in tune with the desired atmosphere.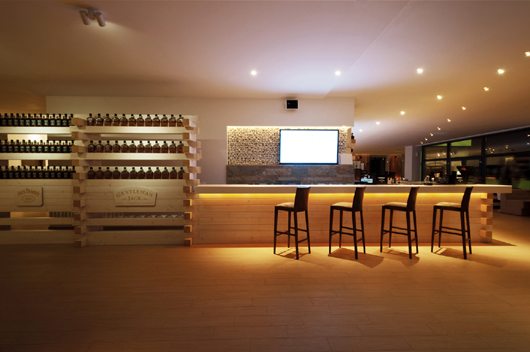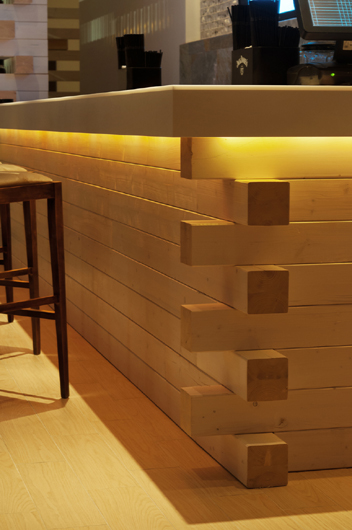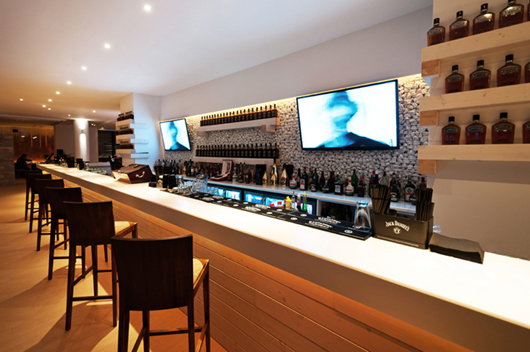 Since HI-MACS® Natural Acrylic Stone allows invisible joints, the countertop is sheer and fluid, contrasting with the wooden end-pieces.
Besides the aesthetic and structural aspects, the bar had to have high functionality. Therefore, choosing HI-MACS® was an easy decision, as it has a number of features that make it the most suitable material for restaurants: it is deeply ecologic, very easy to maintain, highly resistant to mechanical and chemical action, allows seamless joints, it can be three-dimensionally moulded and has translucency properties.
With HI-MACS® Natural Acrylic Stone the architect's vision was easily implemented and a refined and ecological design that fits perfectly into the environment was accomplished.
HIMACS® lightens up The Rock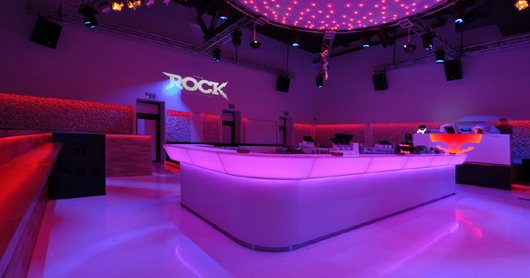 The bar's worktop uses the Lucent range, which has RGB illumination, for exciting light games in this trendy nightclub.
As HI-MACS® allows invisible joints, the top of the bar appears to be a single piece with a monolithic appearance. Due to HI-MACS® Natural Acrylic Stone thermoforming property, the four ends of the bar are moulded into a gentle curve.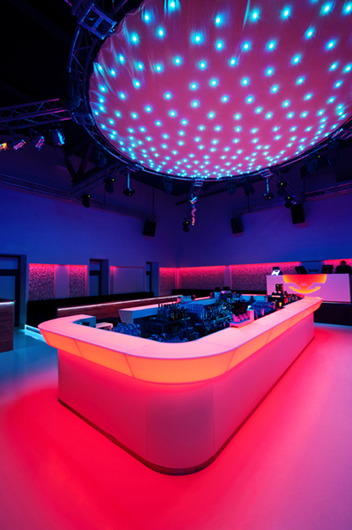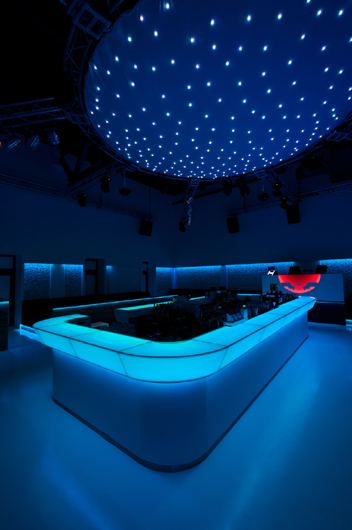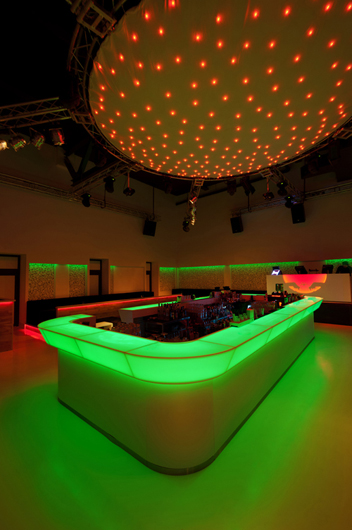 Robert Marin followed a functionalist style, so the metal structure supporting the entire bar is seen as a shadow through the translucent countertop.
The Bar fronts are made of water based matte painted MDF - extramatt supercoat - with low environmental impact and high resistance to mechanical action. For the curved fronts of the bar it is wood, formed in vacuum, also painted extramatt supercoat.
Using materials with low impact on the environment - HI-MACS® Natural Acrylic Stone and wood elements water based treated- an ecological design that seamlessly integrates into the environment was accomplished.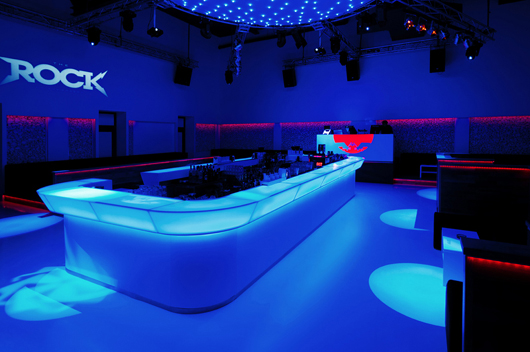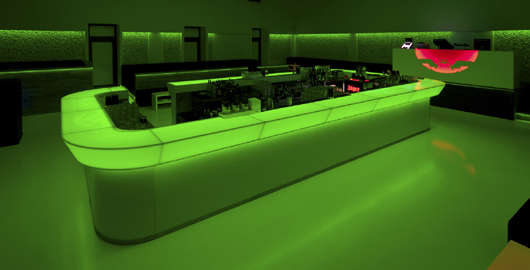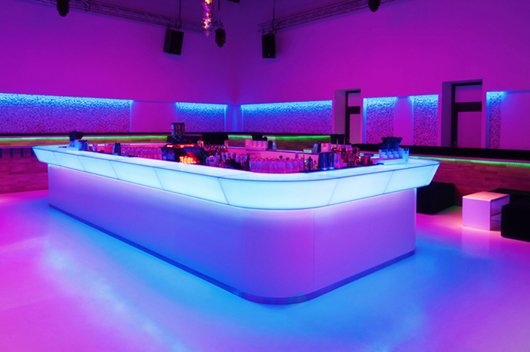 PROJECT INFORMATION
Project: Loft and The Rock, Silver Mountain
Location: Poiana Brasov
Design: Nuca Studio
Architect: Robert Marin
Fabricator: Atvangarde Surfaces
Material: HI-MACS® Opal, Alpine White
Photo: Stelian Popa
Source: HI-MACS®
Read more news related HI-MACS® publisehd at Infurma
Visit the HI-MACS® website