From 9 to 13 February 2018, the Next exhibitors at Ambiente will highlight the ways that trends are being reflected in design. Some 40 young entrepreneurs, brands and studios will be exhibiting their contemporary product ideas for modern lifestyles in special areas of Halls 11.1, 11.0 and 9.2.

Closca has its eyes on more than a cool urban look in the Next area of the Young & Trendy Hall 11.1. Inspired by the experiences of many city cyclists, the Spanish brand has developed an entirely new folding bike helmet. This stylish innovation has already won several awards, including the Red Dot Design Award and Eurobike Award. At Ambiente, Closca will be represented by Lake Distribution GmbH.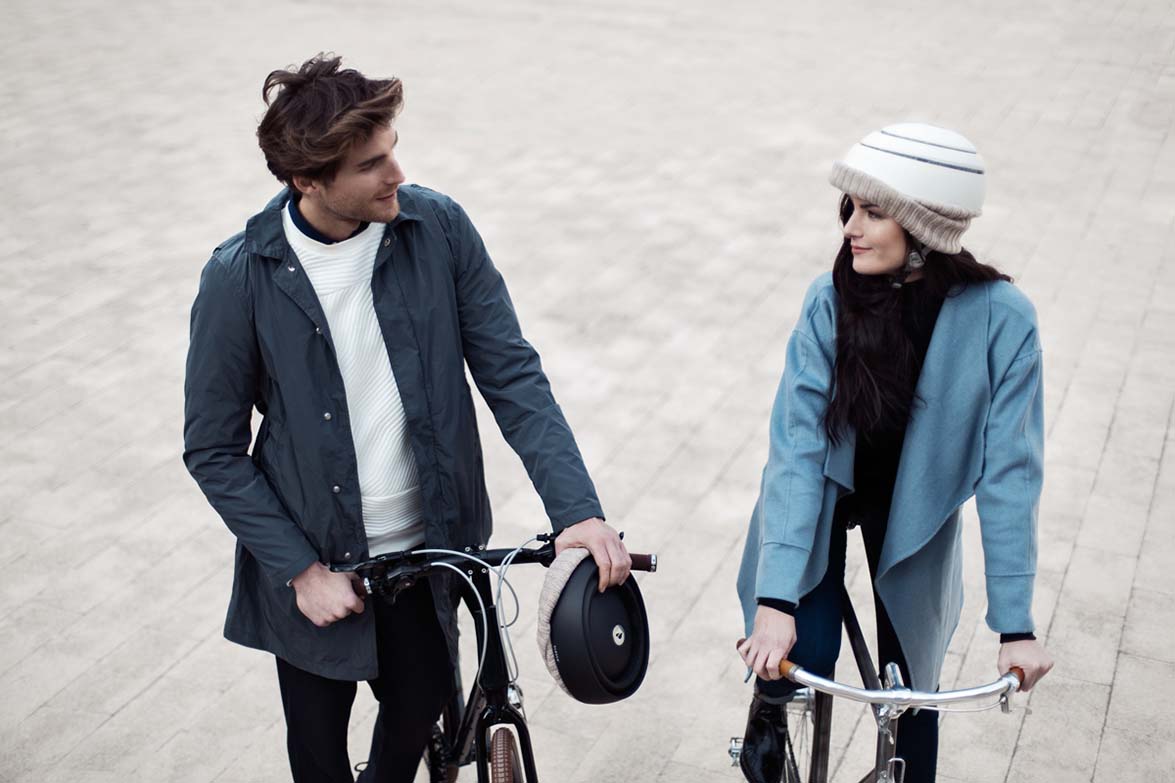 In the same area, the French brand Louise Carmen from Paris will present its clever yet refined format for the current notebook trend. The idea: a single cover contains several notebooks for different projects - from work to travel journals. This elegant and luxurious range comprises a variety of models, some including an organiser, wallet and card holder.

Ideas for urban nomads

Nichba Design will present its space-saving living concepts for city nomads at Next in the Loft Hall 11.0. The Danish label's range of steel furniture features an attractive, minimalist design and a wealth of intelligent details. Among other things, Nichba Design uses the magnetic properties of its shelves, coat stands, boxes, clothes and wall hooks in sometimes surprising ways. The designer Sebastian Frank from Munich seeks to reimagine everyday products - from tables to candlesticks to egg cups. His focus is firmly on clean lines and functionality, for example in his range of cat furniture which blends seamlessly into the interior design and is secured in the wall in the same way as shelves.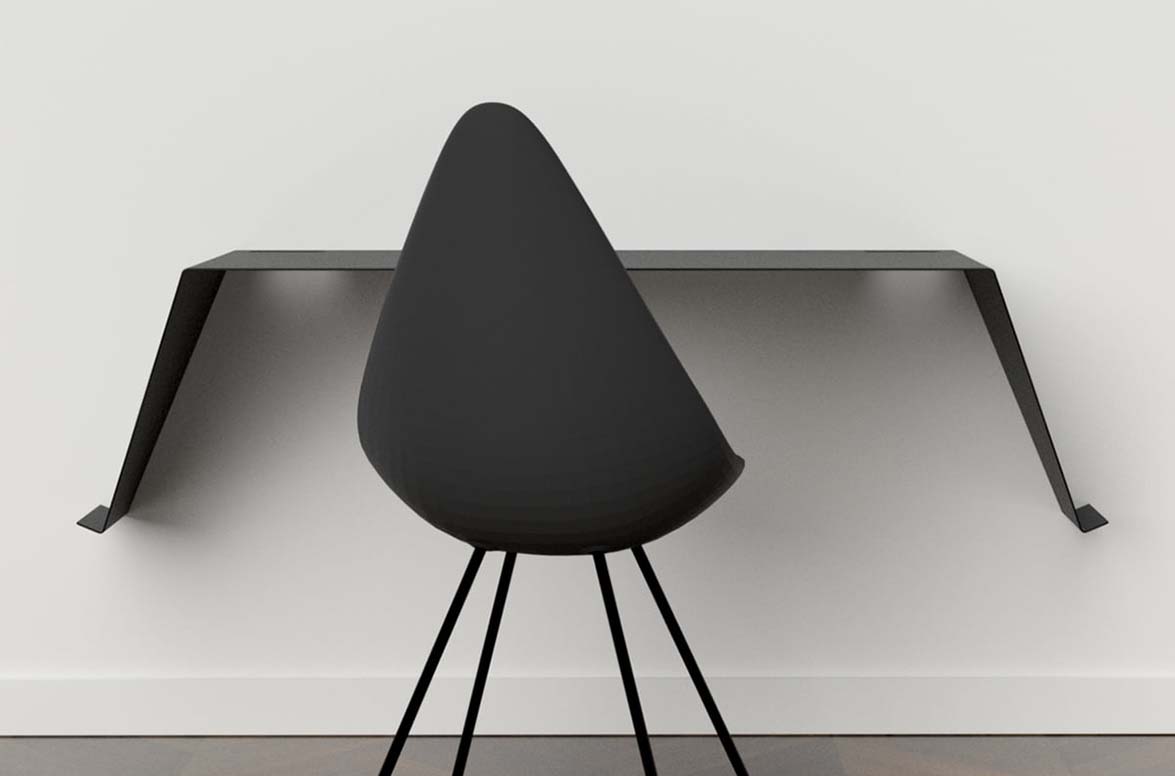 Styles for individualists

The Next area of Hall 9.2 is dedicated to the next generation of jewellery and personal accessories. Solutions like the Bimbesbox are the embodiment of the megatrend for customised and handmade products.
This sleek and simple wallet with a single card slot has been reduced to the essentials and is made in the Palatinate region. High quality craftsmanship and beautiful wood grains ensure that each of the various
models is unique. Kalaika's cult ECO net bag is not just an alternative to disposable plastic bags but also a fashion accessory. The Berlin-based brand's trendy jewellery creations are no less eye-catching: from bangles
with feel-good messages to delicate necklaces with pretzel pendants.

Discover and be discovered

Next is the name and the game: Ambiente's dedicated exhibition offers promising young companies special conditions and allows them to show off their products at the world's largest consumer goods trade fair. It gives businesses which have already gained recognition in their own countries the opportunity to present their ideas to the international market. Conversely, the Next areas also offer retailers a compact setting to study a selection of next generation products.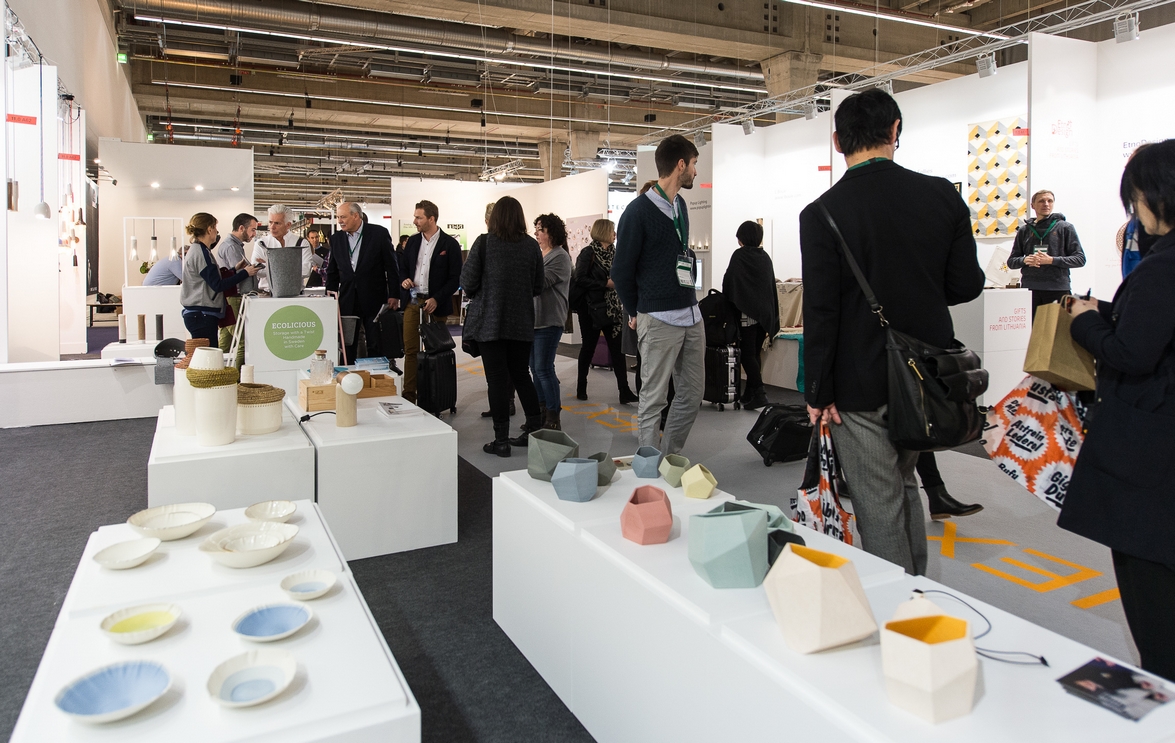 Source: Ambiente
Visit the Ambiente website
Read more about Ambiente fair at Infurma
Visit the Fairs & Events Calendar in Infurma