Sanycces presents its first bathroom furniture collection, UNO, using HI-MACS® technology
With more than 25 years of experience in the healthcare sector, Sanycces group has decided to expand its product strategy using HI-MACS® as a backup for its new collection.
Uno is a different proposal to minimalism in bathroom furniture, as it seeks to be closer, attractive and modern. The Uno collection, recently launched on the market and inspired by contemporary Mediterranean architecture, is presented in three types of module for the bathroom: Uno Metal, Uno Wood and Uno Combi. The use of HI-MACS® acrylic stone for its realization, achieves a totally contemporary and pure result, allowing installations without visible joints, soft surfaces, non-porous and with a high resistance and durability.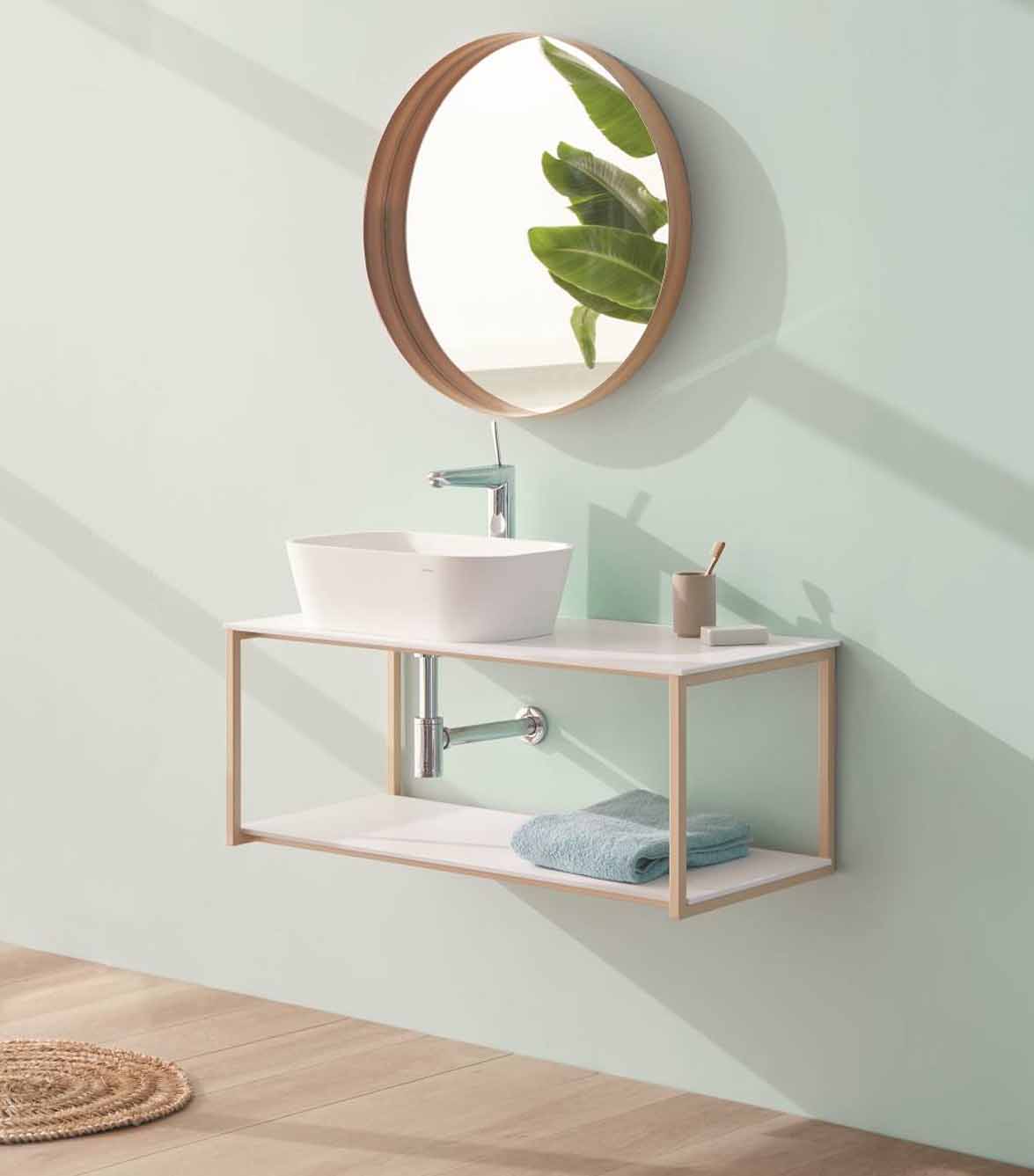 The choice of the LG Hausys acrylic stone is due not only to the search for an elegant and minimalist result, but also to its hygienic and temoformable properties, to the ease of combining with other materials such as wood and its easy maintenance. "Having a guaranteed quality of more than 15 years, and the support of a brand like LG Hausys is always a safe value," says Blanca Serrano, Sanycces product manager.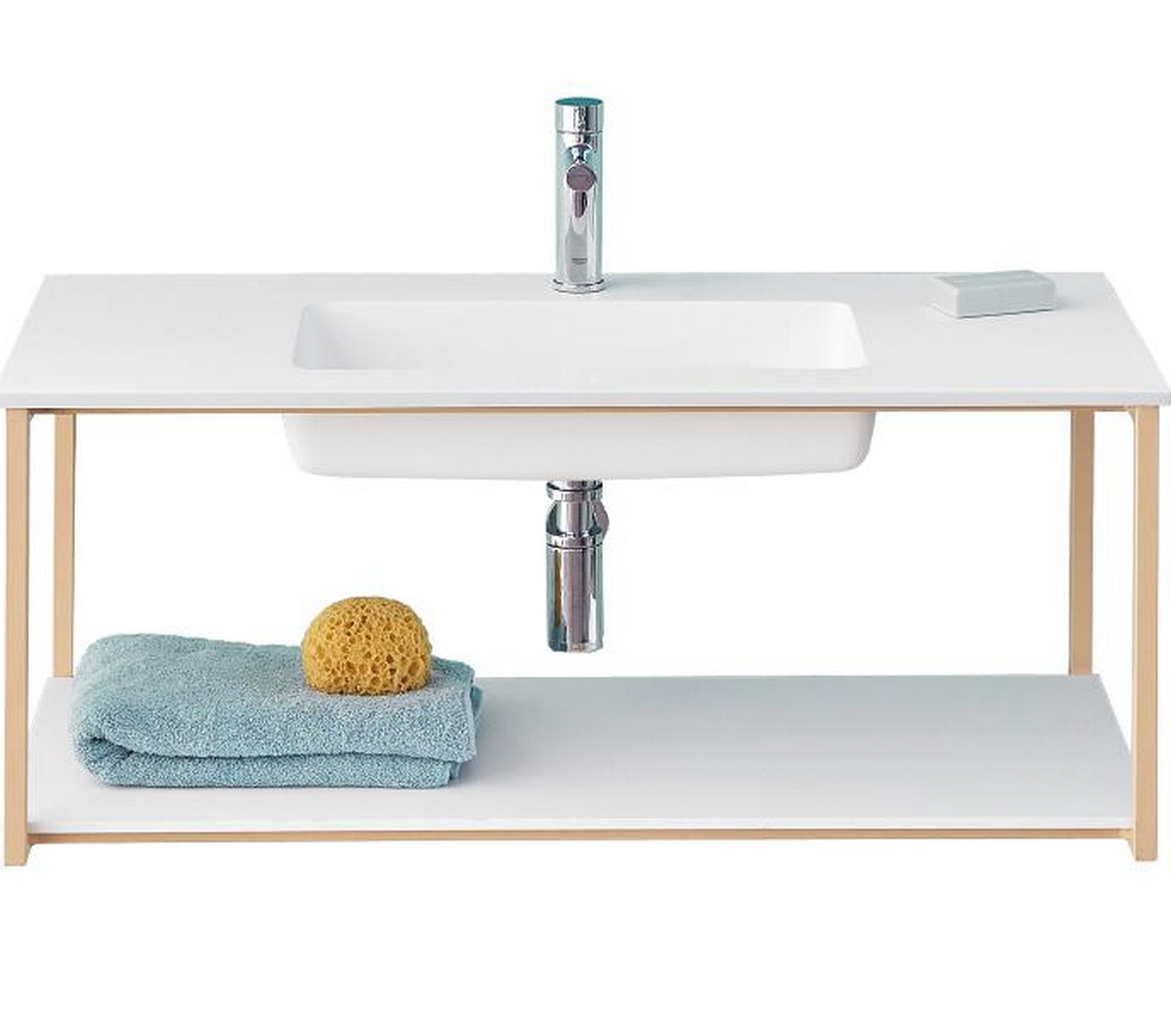 Currently, in regard to decoration, open spaces are trends with furniture that does not diminish visibility and that, therefore, contribute amplitude to the space. That is why the Uno series is designed as completely open pieces of furniture that allow the entry of light and free access to the storage area.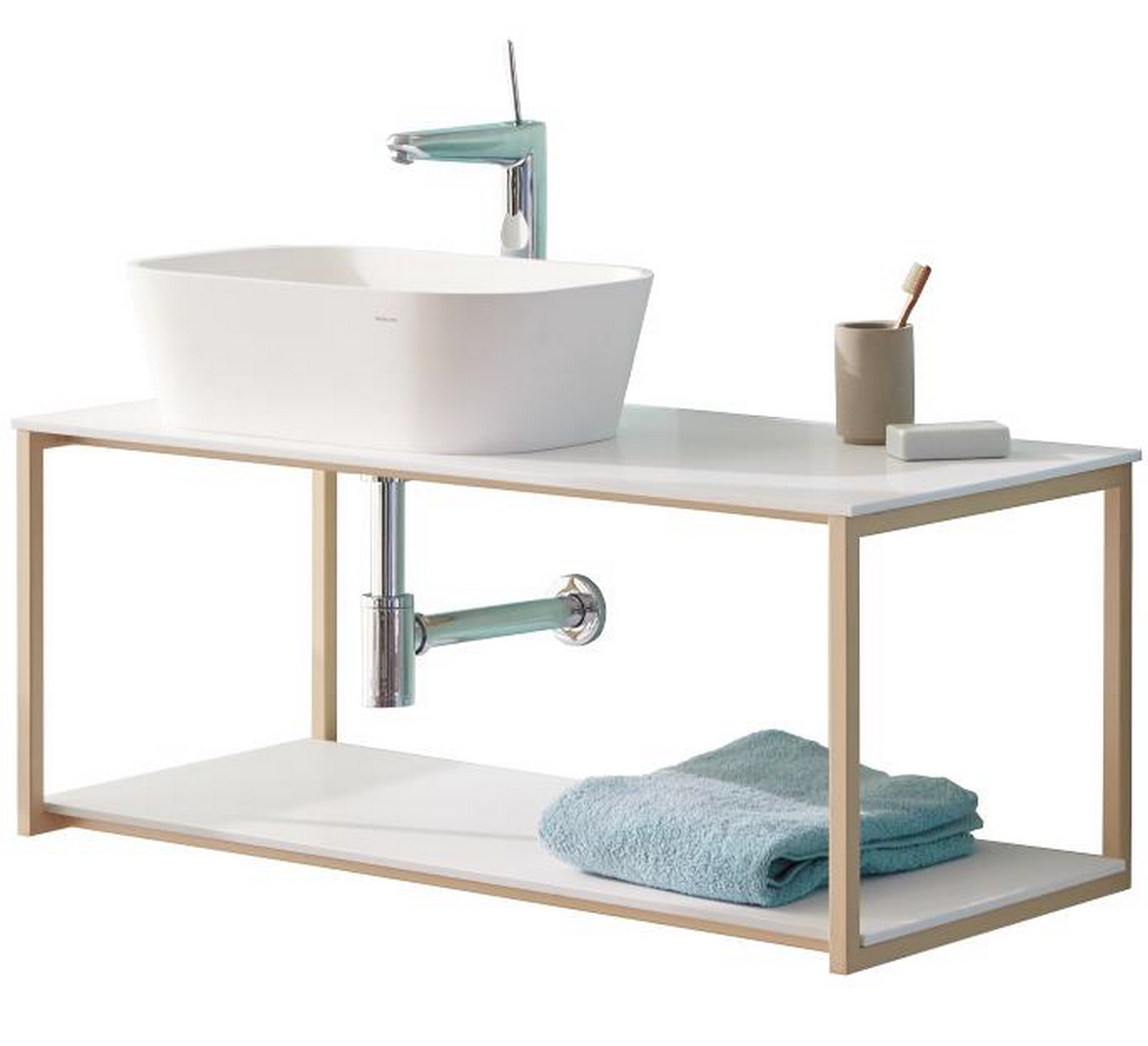 Uno Metal is composed of a galvanized steel structure and lacquered in the oven with a shelf made of HI-MACS® acrylic stone, which allows both the installation of a built-in washbasin and the placement of a washbasin on the countertop. In the Uno Wood, the structure is made up of wood, and in the case of Uno Combi the structure combines the two types mentioned above and extends to the ground.
The tonality chosen, for the different models of the collection, is the iconic Alpine White by HI-MACS®, since it fits perfectly with the elegance and warmth of Sanycces products, which is essential in its first furniture collection.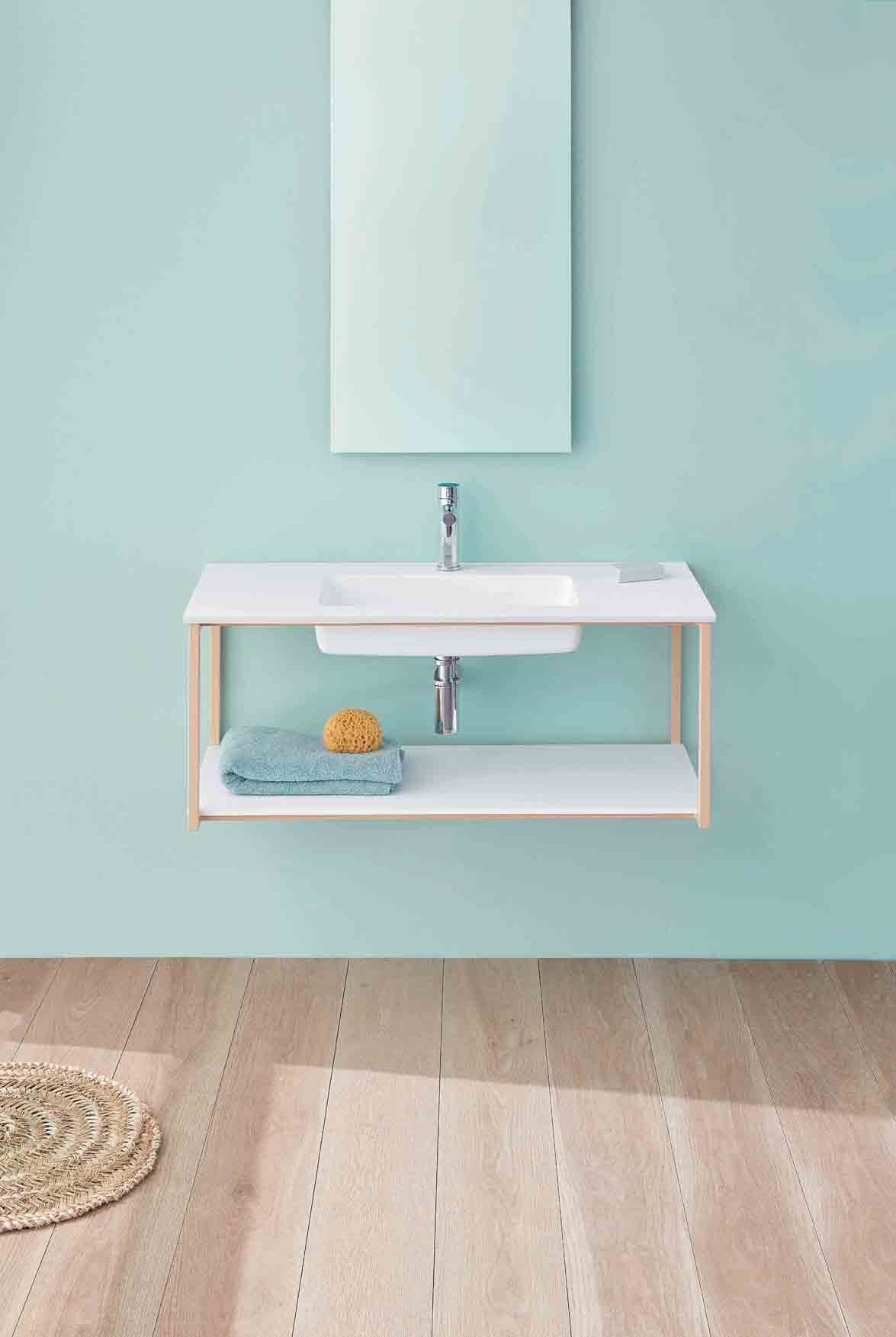 With this new collection, a different vision of minimalism is offered in bathroom furniture, with a much more welcoming presentation, with its own and functional style.
Source: HI-MACS®
Visit the Sanycces website
Visit the HI-MACS website
Read more news related with HI-MACS published on Infurma