Designed by Japanese/Mexican architecture studio BonBon MA - 624MA House, is a 2,700 square feet project located in Santa Monica, California. With only a 15-minute walk from the oceanfront, the family house was a transformative project - an extensive refurbishment from a once small 1930's cottage that stood in its place which sparked the studio to take these natural conditions into consideration, and a saw it as a priority to work within its natural context.

Architect Cecilia Ramirez Corzo (BonBon MA) describes the project as a multi-sensory home — tuning into the site's texture, contour and geometrical form. From the very early stages of design, there was a strong connection between the Californian weather such as; the sun's path and the ocean's breeze which serves as a paramount consideration when designing double height ceilings and multiple window openings that take in a clean view and the sense and sounds of the airy breeze of the sea side throughout the house.

The project resembles the beauty of the blending of two cultures, designed for a young couple with one child from distinct cultural backgrounds. The shared common ground is the value of meaningful design, which incorporates a love for open spaces, guests and relaxing areas - the project reflects the family's personality and promises a space designed for family gatherings and the accessibility to nature - bringing the inside out, by connecting the public spaces to the heart of the house, through easing pathways.

The living-dining-kitchen area serves as the ventricles, - Ramirez Corzo describes this as the 'pumping of activity and circulation to the rest of the house'.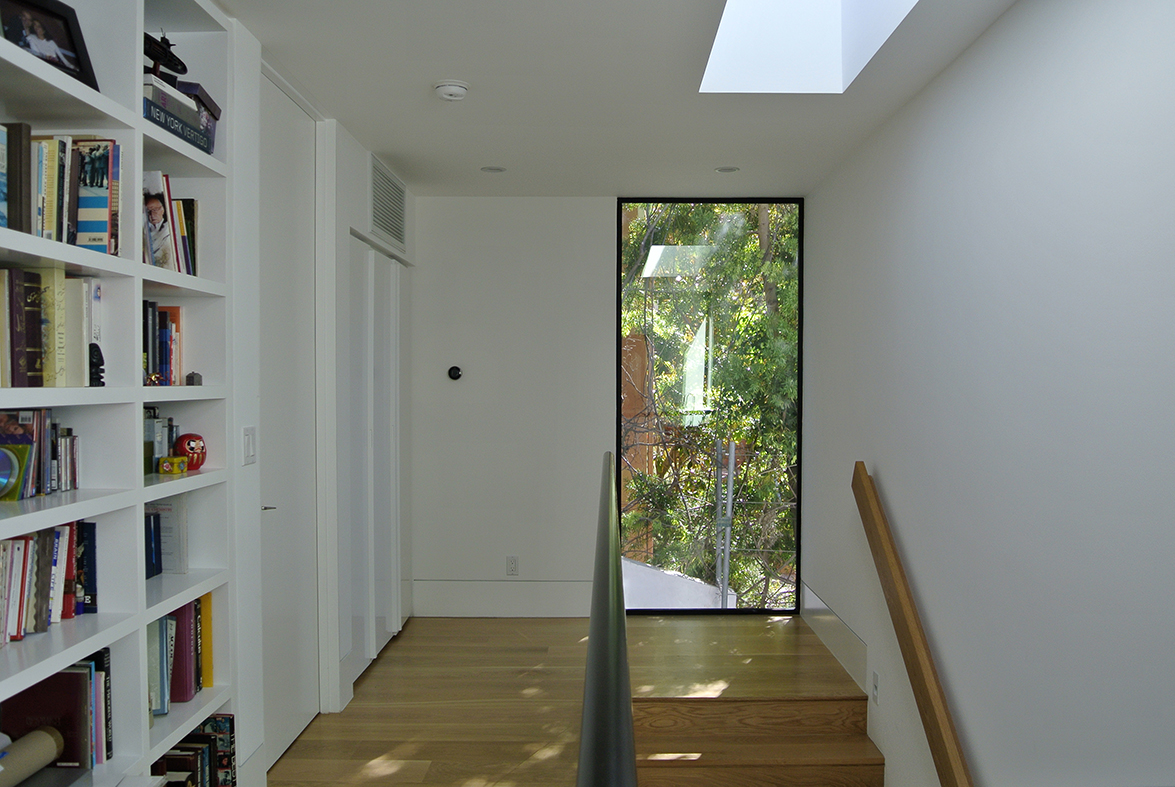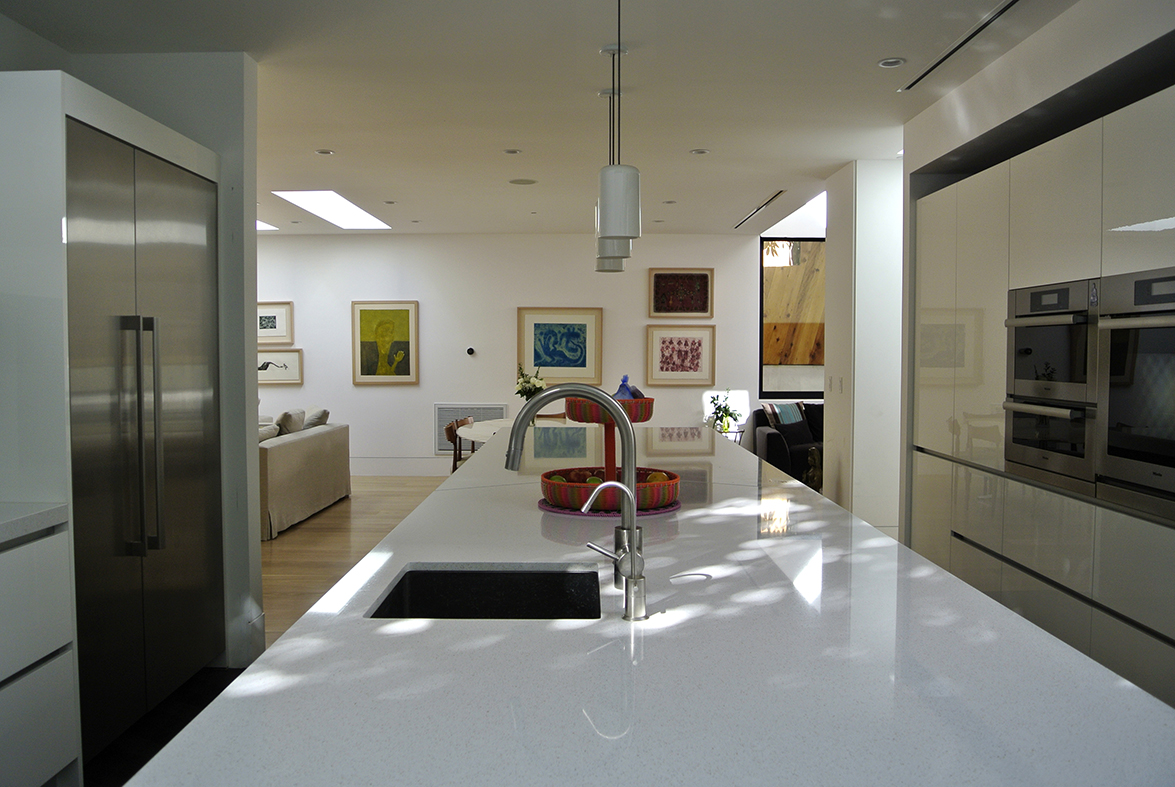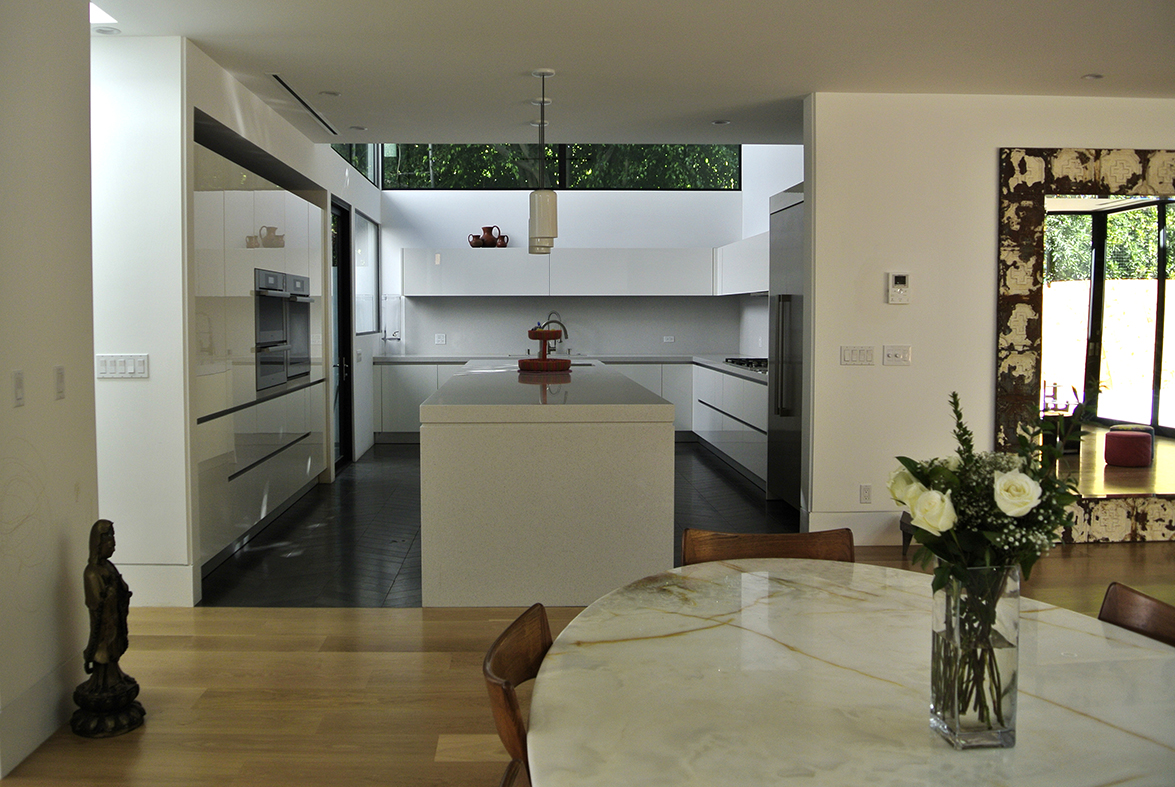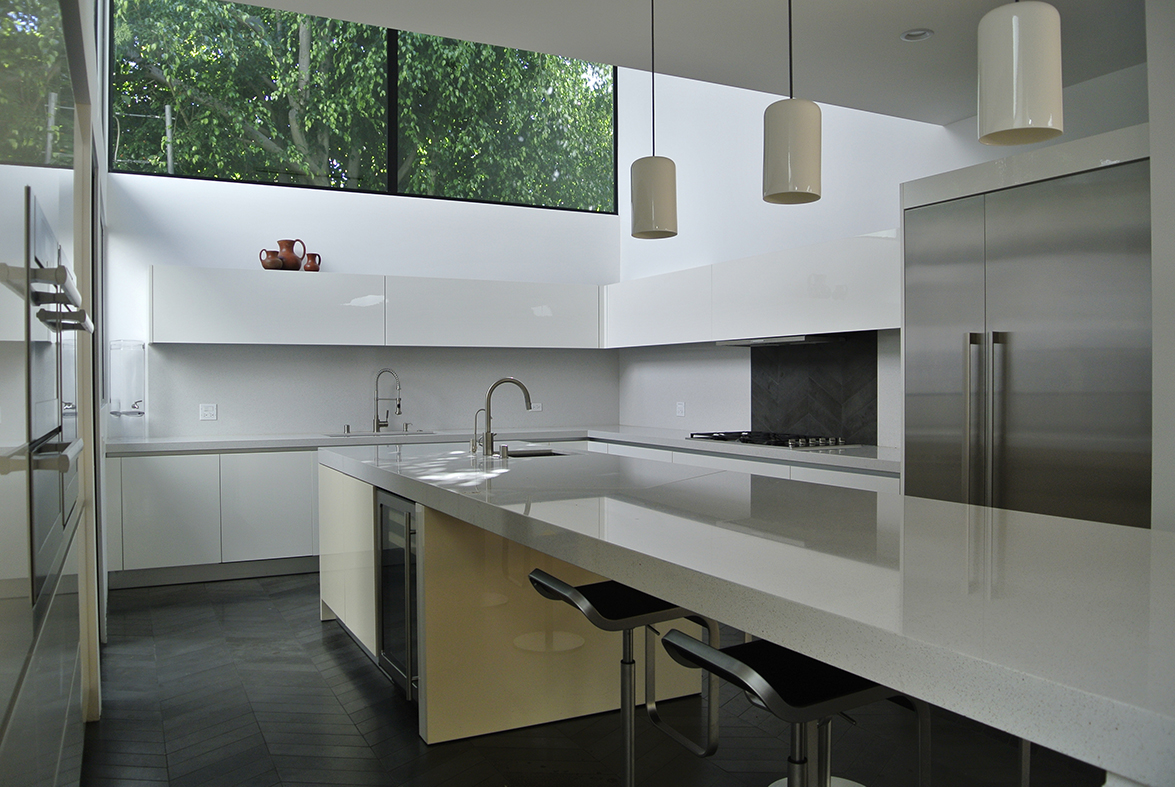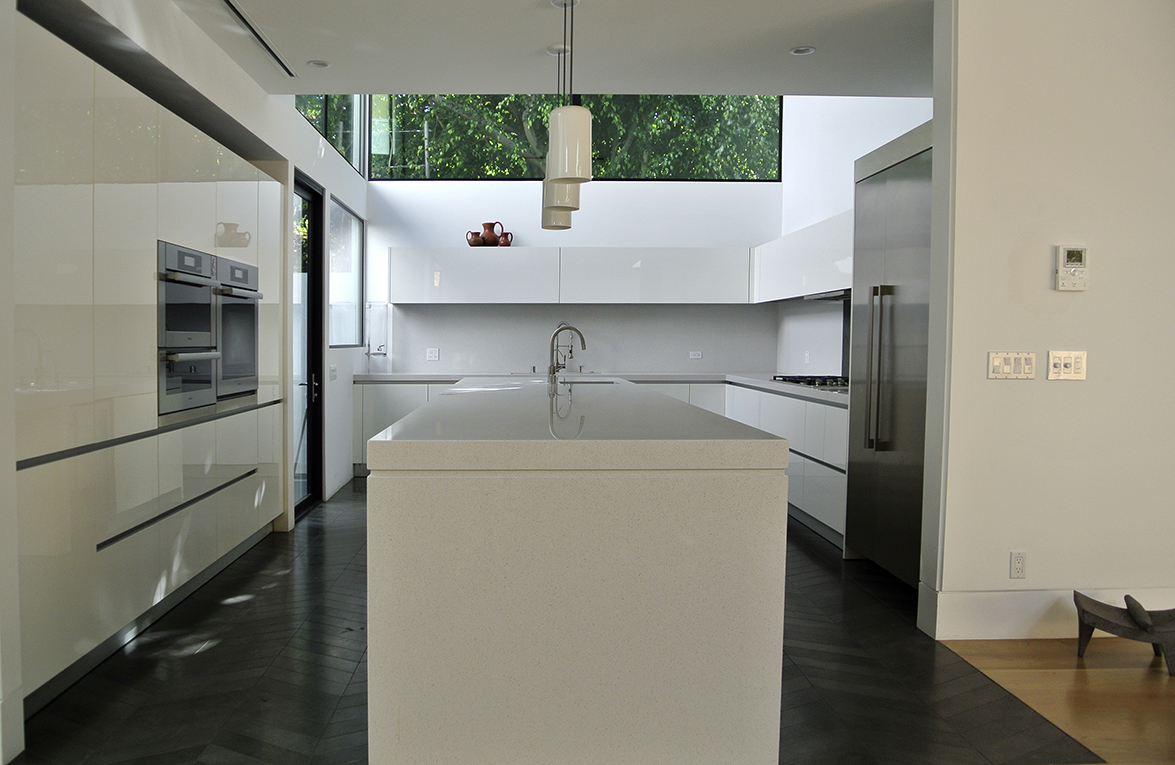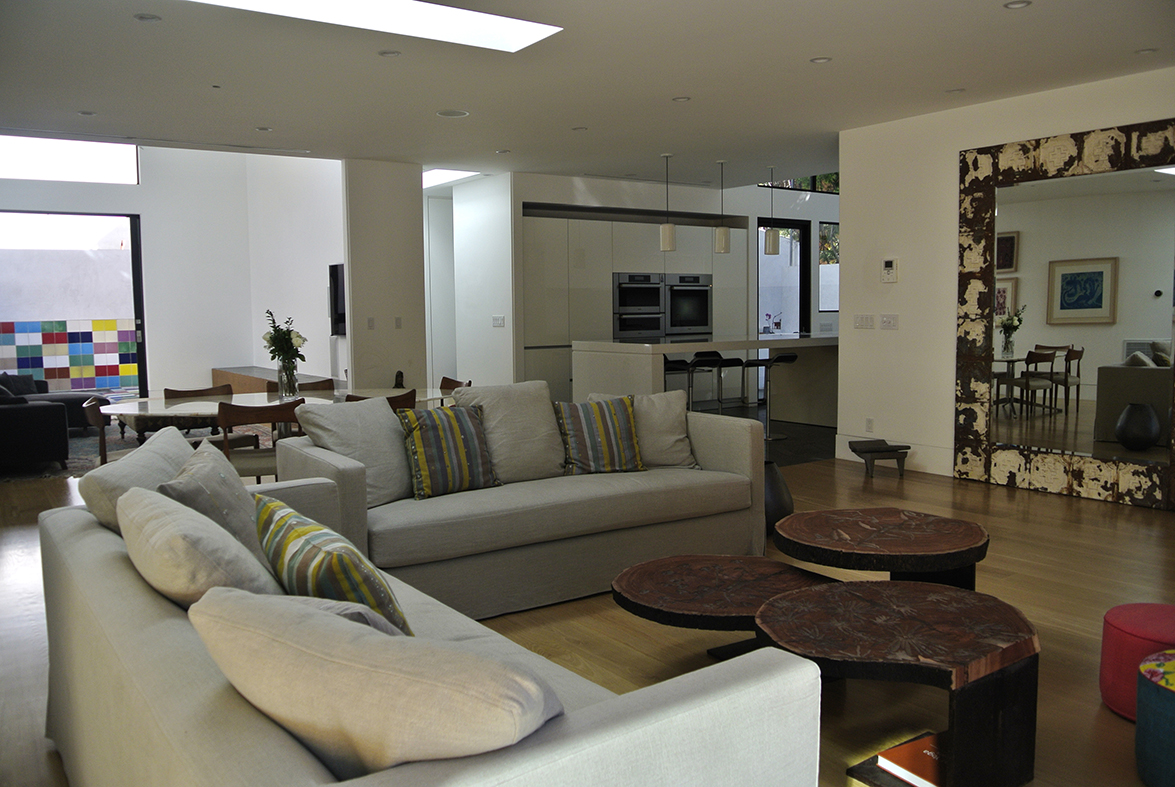 The home basically sits between two patios - One located on the East and one to the West side of the house, the two open air relaxing patios were created for outdoor family gathering with one being more public and the latter more private.

The exploration of colour and geometry in a subtle but captivating way, has been carefully considered into the project. Elements such as; hand painted Mexican ceramic tiles in primary colours, give a life of its own to a clean, white space in the garden.

Another important element (typical to the studio) considered for the design and functionality of the house was the element of 'Sound'. Conceived into three exterior adjacent areas the sound of water plays a very important role, bringing coolness during the summer months and a relaxing and harmonious sound that flows through the heart of the house from West to East.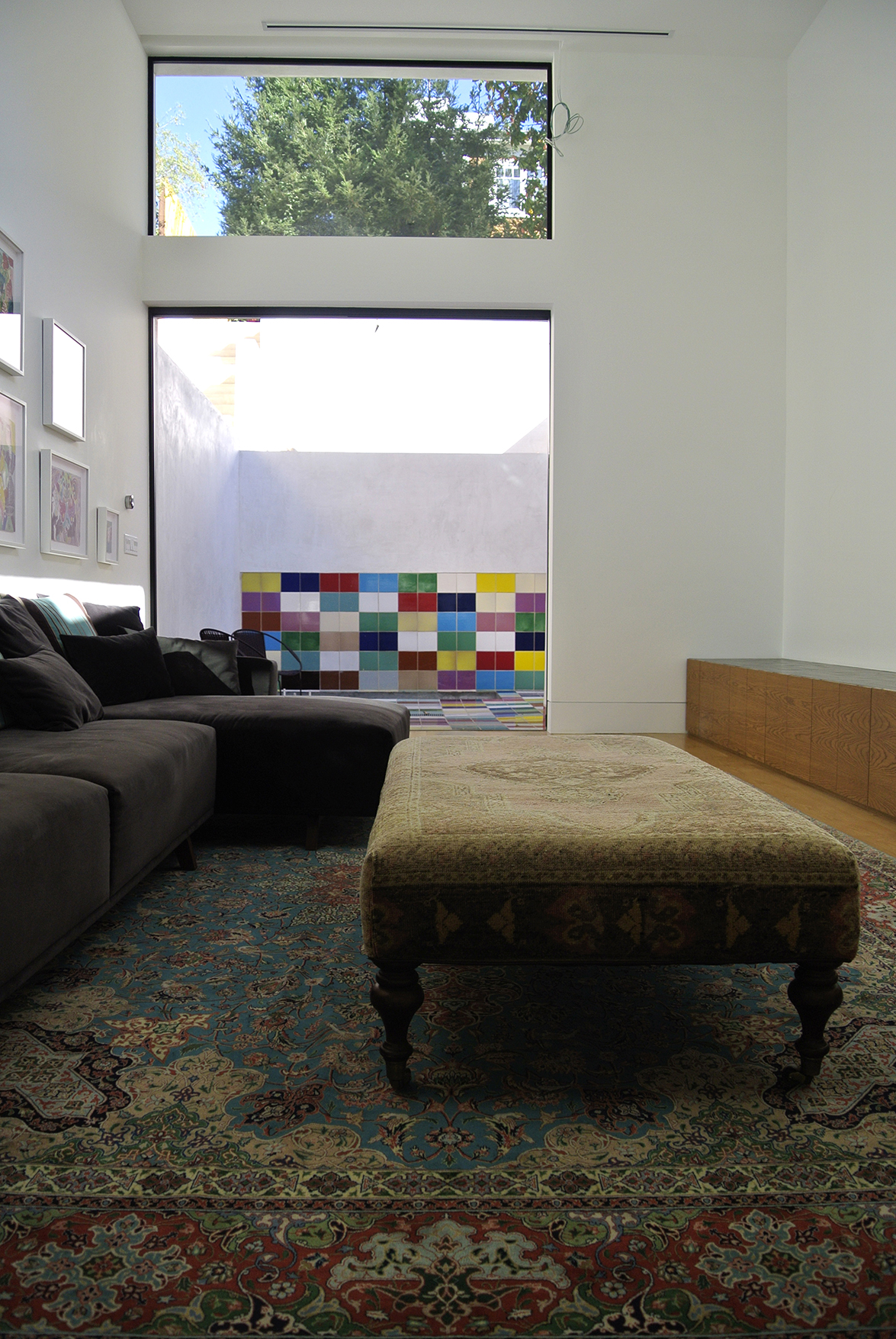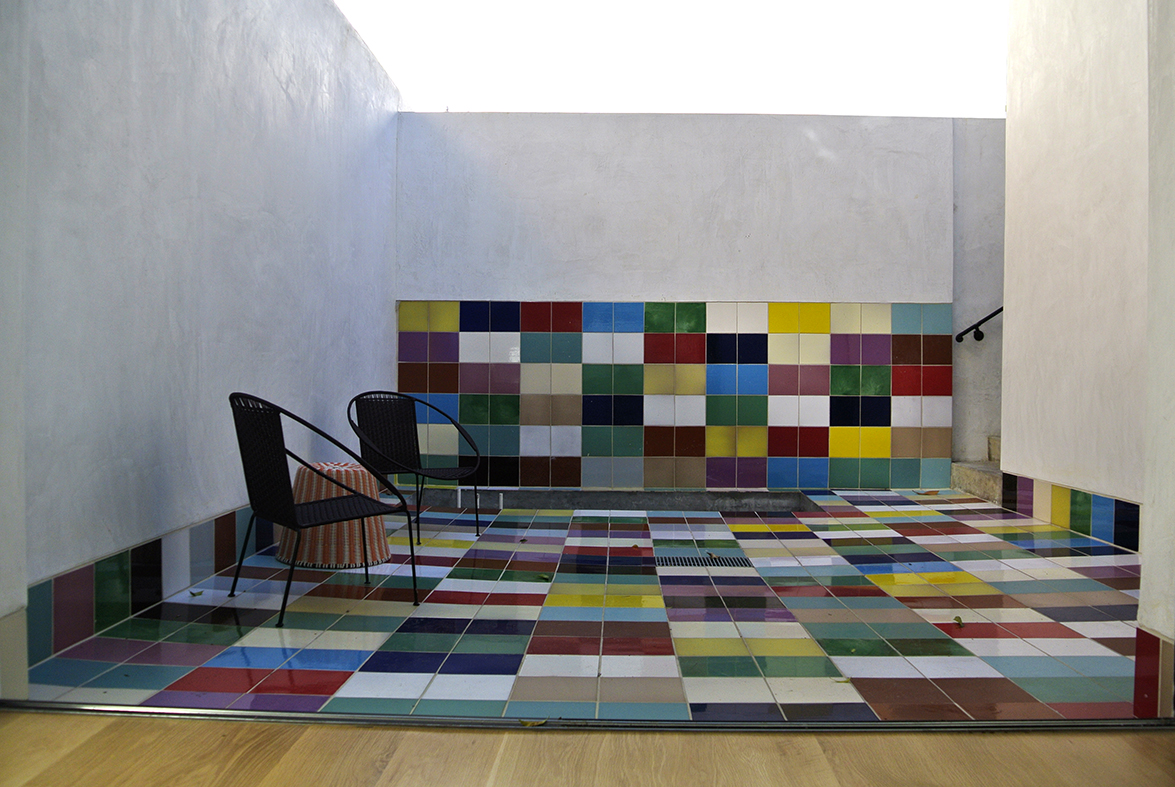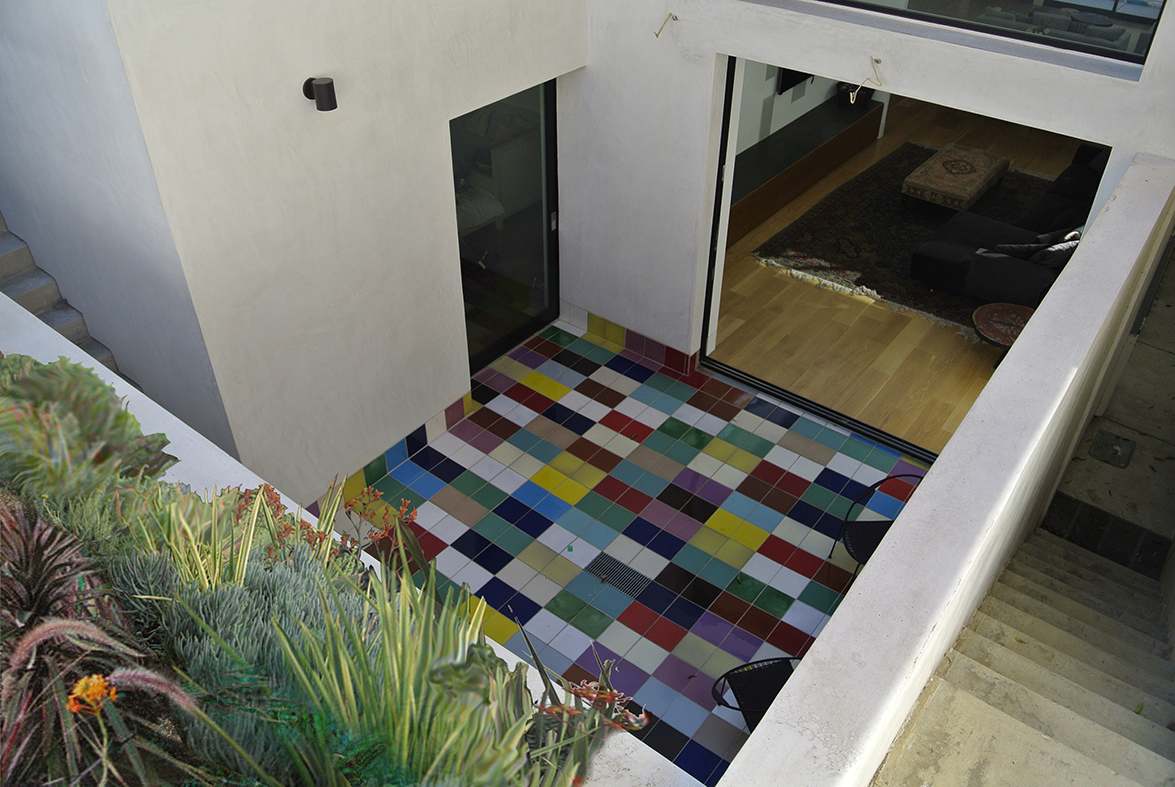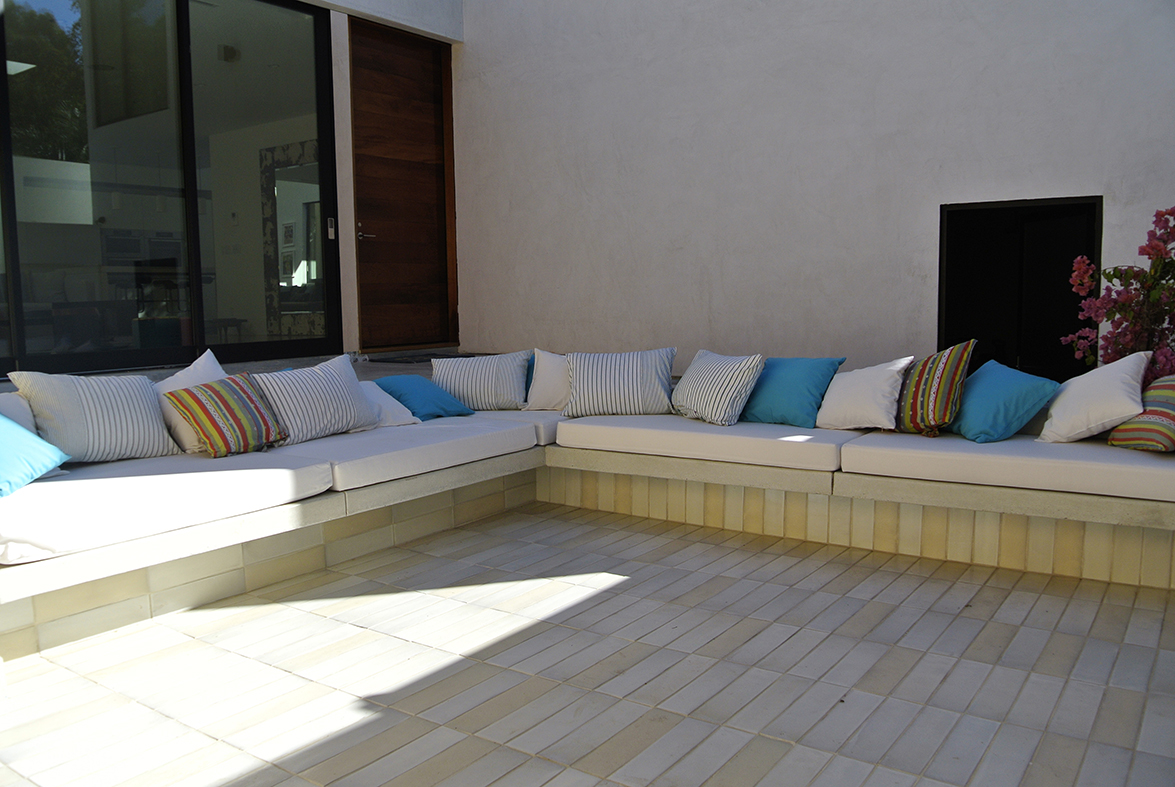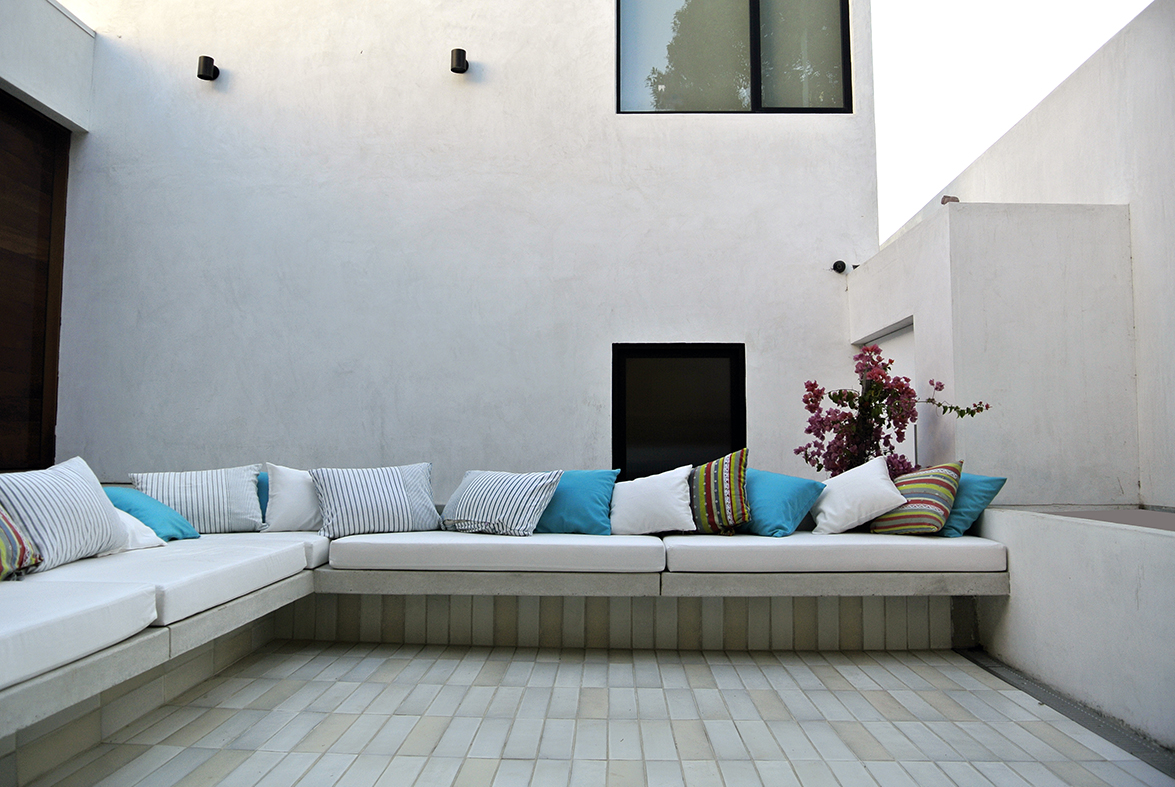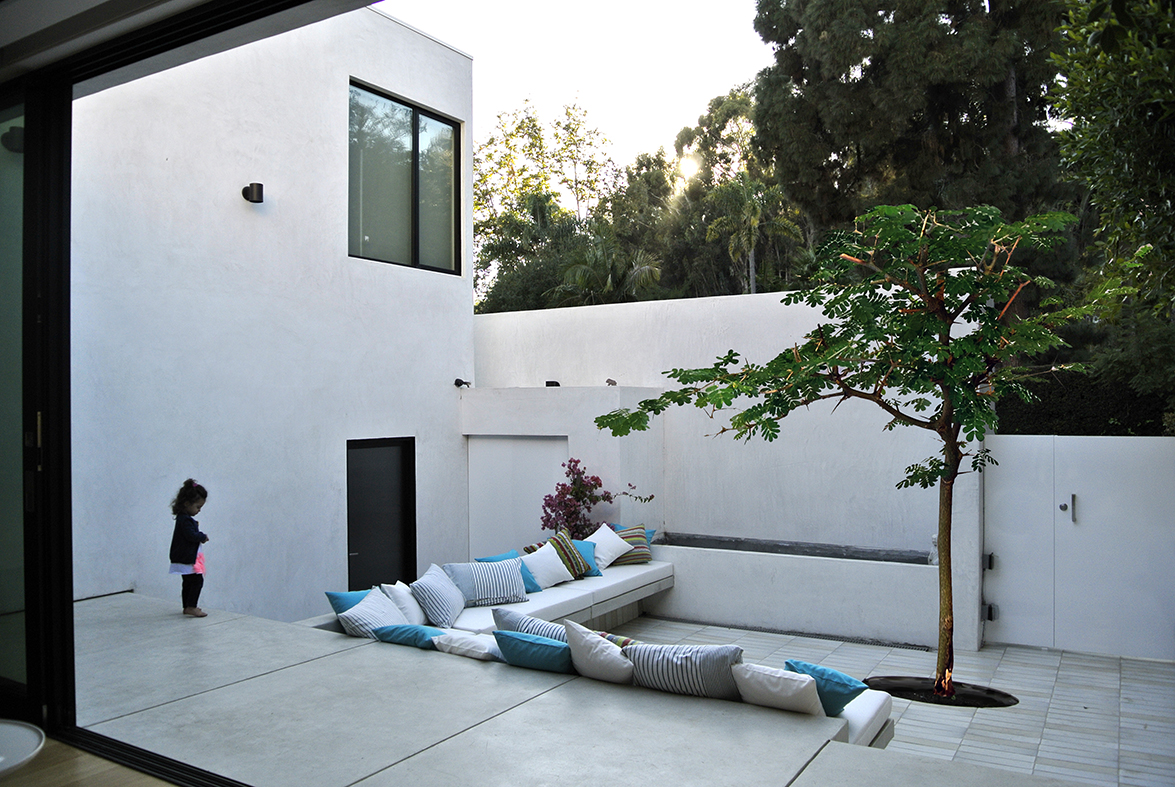 Project Name: 624 MA House
Location: Los Angeles, California, USA
Year of construction: 2011-2013, Design Completion 2016
Site area: 6,200 sq.ft
Construction area: 2,700 sq.ft
Architect: Cecilia Ramirez Corzo (BonBon MA)
Consulting Architect: Gerardo Asali
Constructor: Rihno Construction
Structural Engineer: CRSS Consulting
Cad drawings: Florenz Tauzon
Photography: Cecilia Ramirez Corzo