Chamfer by Patricia Urquiola for Moroso. Diagonal movement
Chamfer: diagonal movement. An intuition born from carpentry terminology becomes the distinctive feature of a modular system, which is new in terms of formal construction and innovative in terms of compositional flexibility.
Even though the literal interpretation of the term chamfer refers to a smooth angle created with a 45°cut through a right angle, within this sofa it expresses a twofold widening of aesthetical and functional perspective.
On the outside, the chamfer softens the shape and acts as a guide, its size conferring both a spatial and an architectural value. On the inside the angle encloses and supports, favouring a versatile seating style that adapts perfectly to a residential environment as well as to public areas.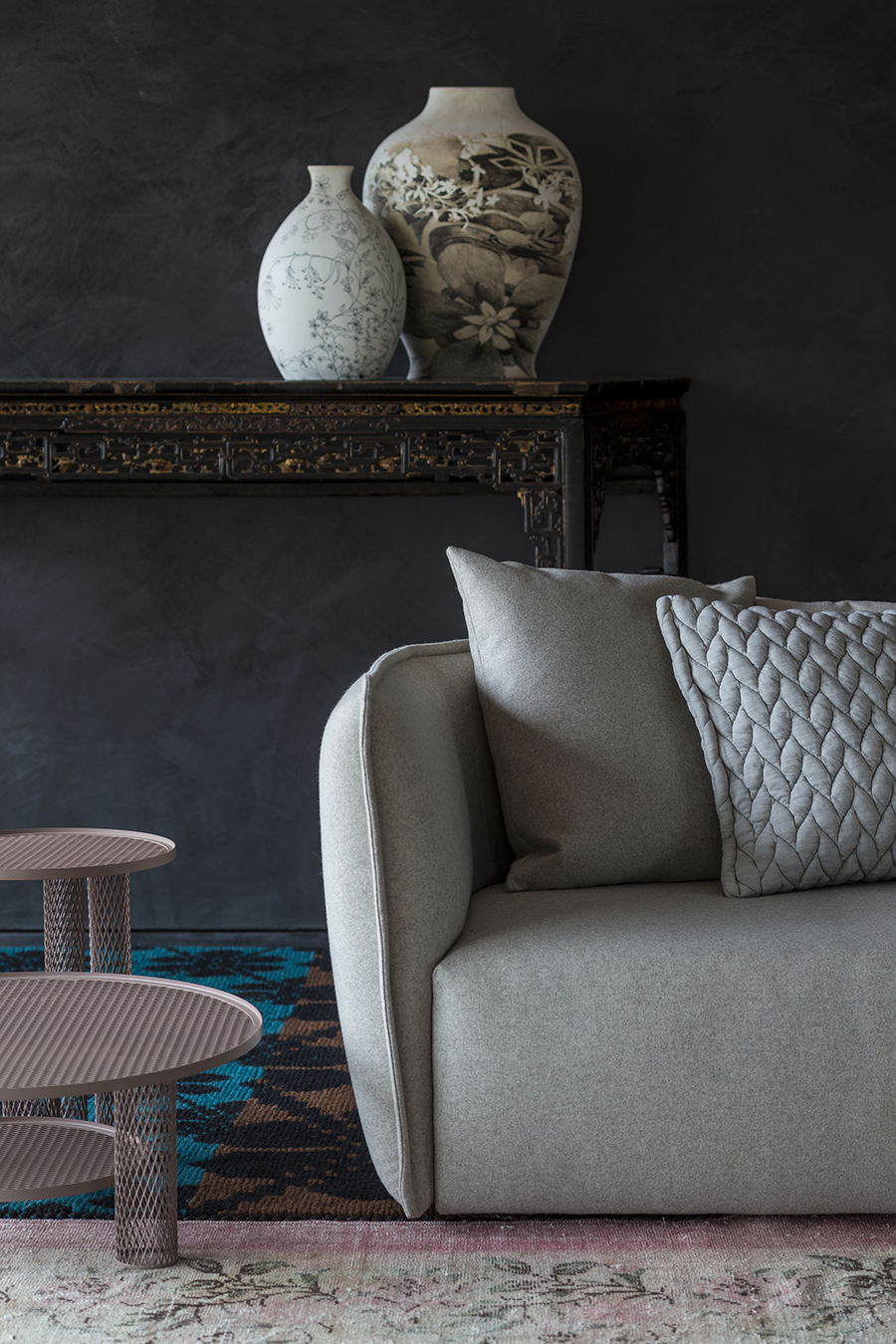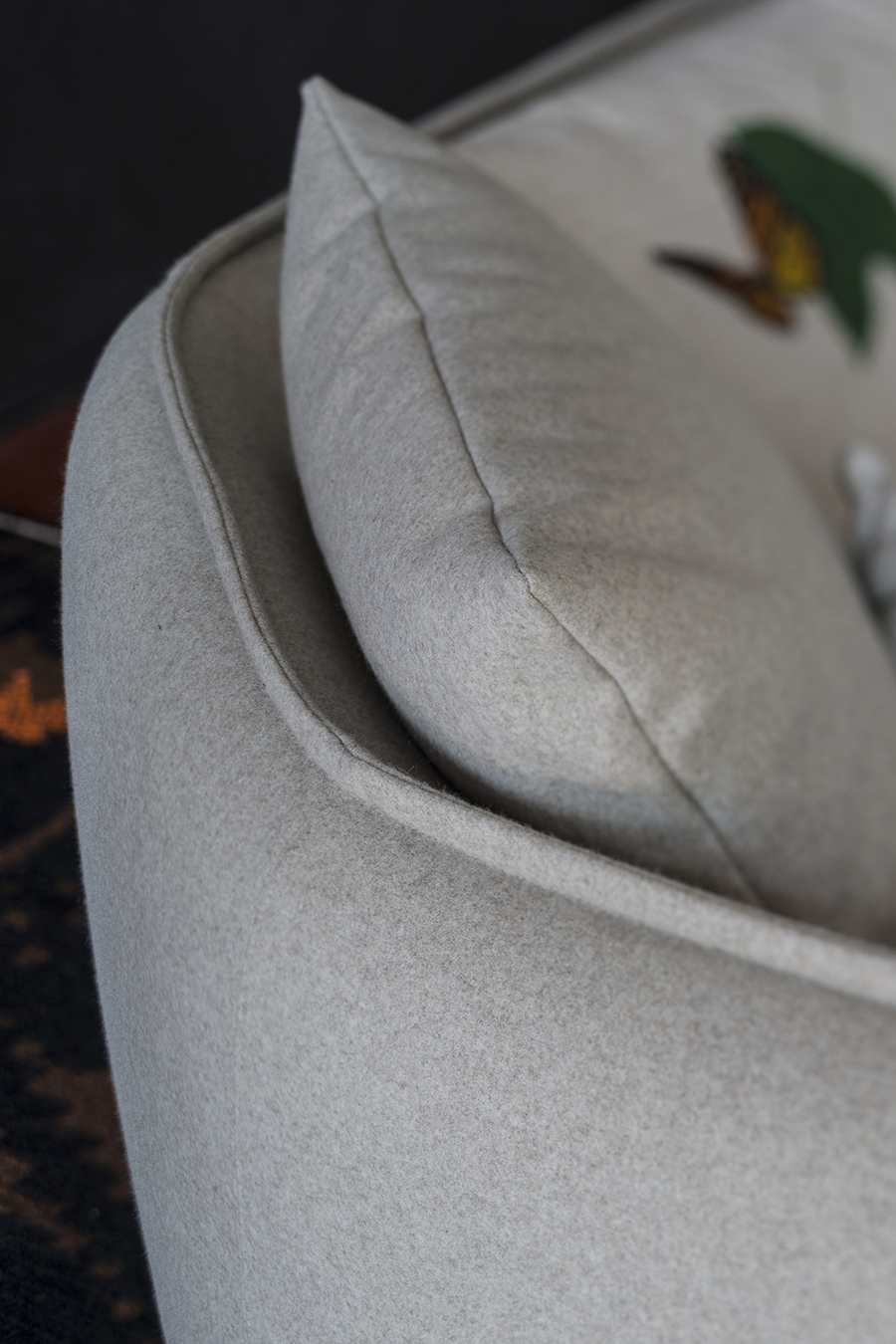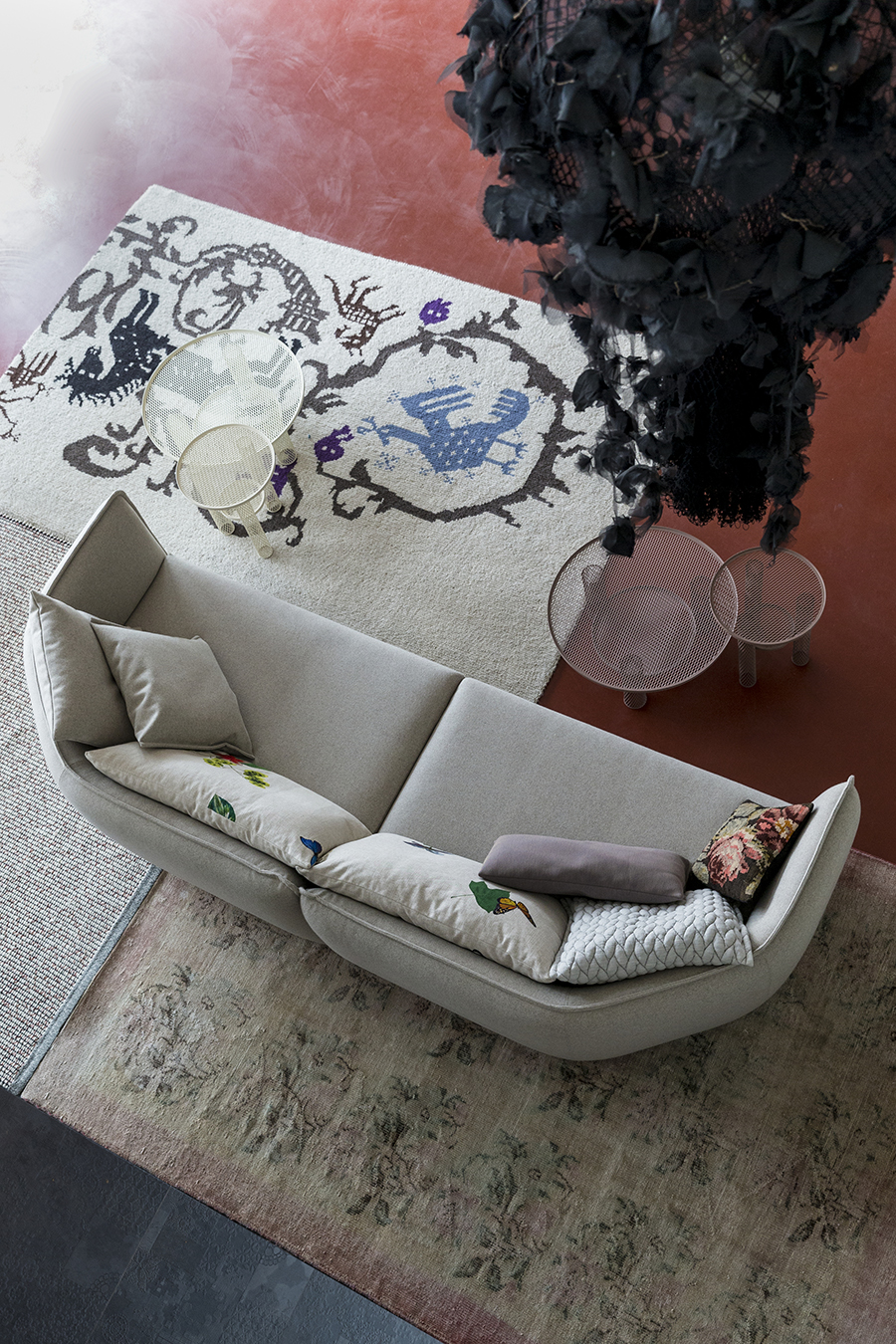 Through five modules, different in length and depth, and a single junction, it is possible to imagine a multitude of combinations, from simple specular arrangements to well-structured geometrical sequences. Its trait is strongly recognizable in reference to the deconstruction executed on Lowland (2000) and the sophisticated design on Redondo and M.a.s.s.s.a.s. (2012).
The term "chamfer" refers to the sloping edge architectural detail. This is the origin of the sofa shape, which characterizes all of the system's seating elements. Versatile, flexible, and refined, these sofas welcome us in a big elegant embrace.
Modular elements. Stress-resistant polyurethane foam and injected flameretardant polyurethane foam in varied densities and polyester fiberfill on wood frame. Lateral details in injected flameretardant polyurethane foam. Pillows are goose down or polyester fibres. The elements of Chamfer collection are removable in their covering.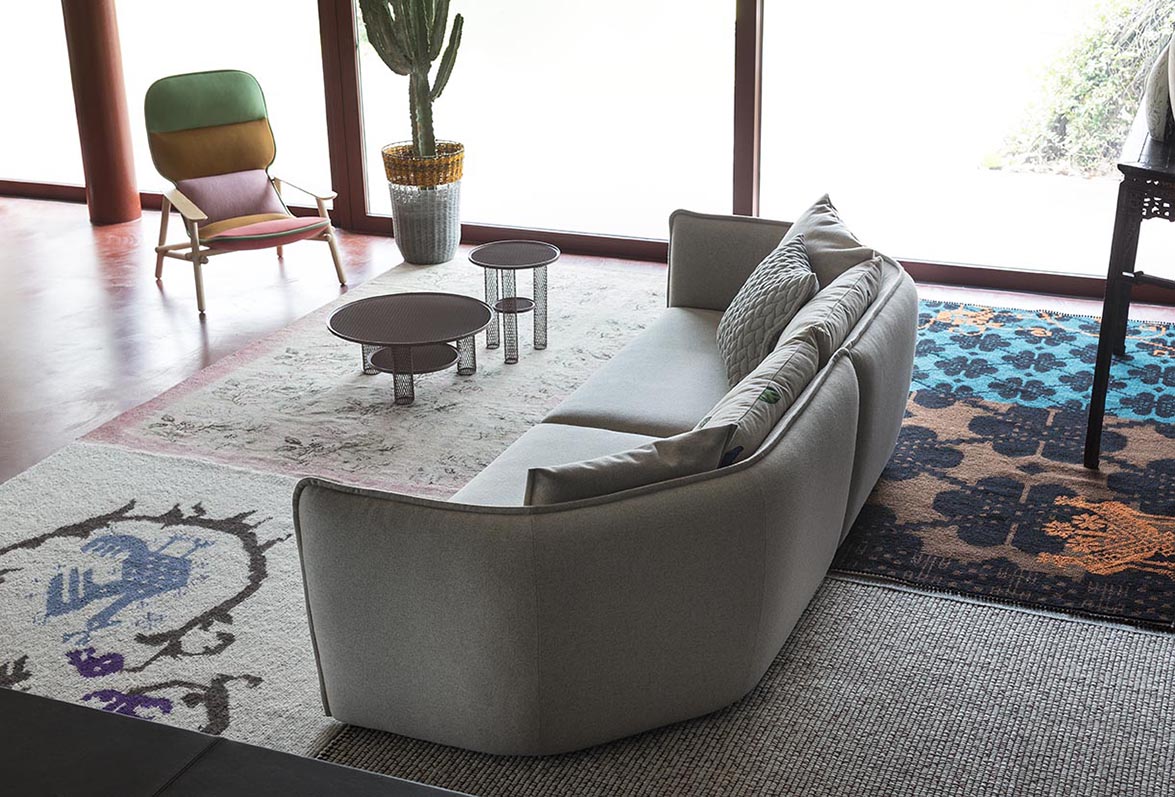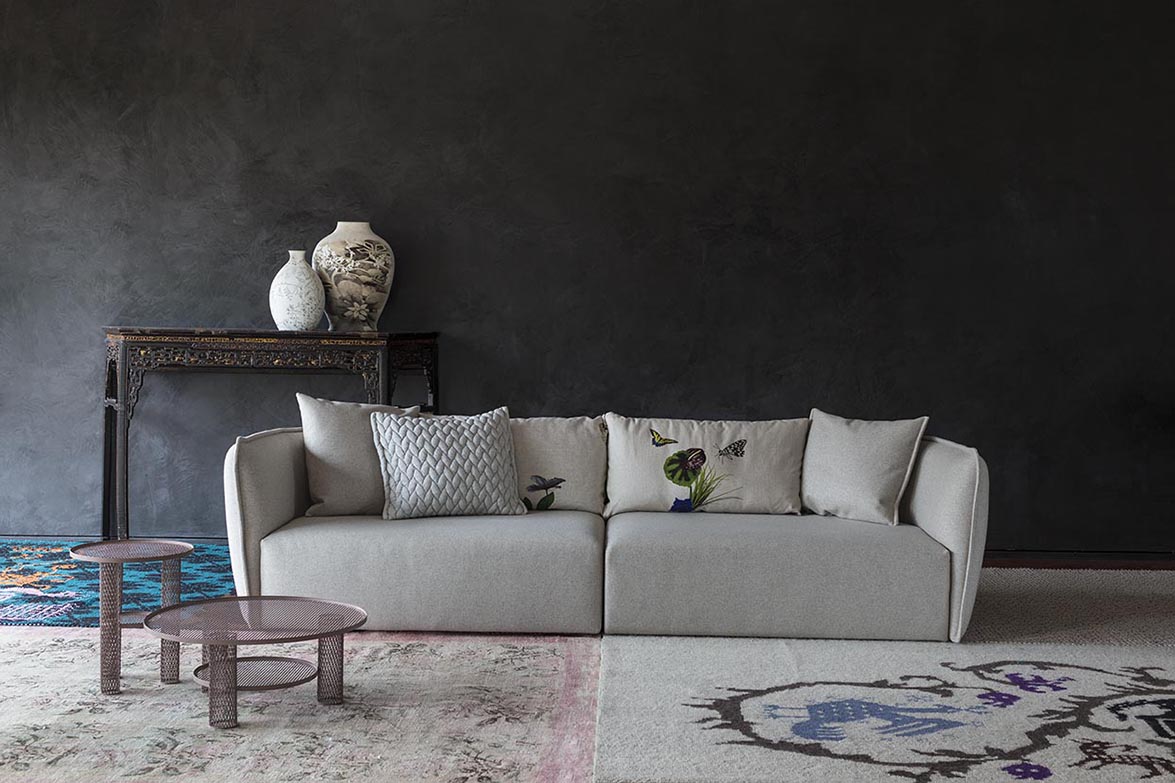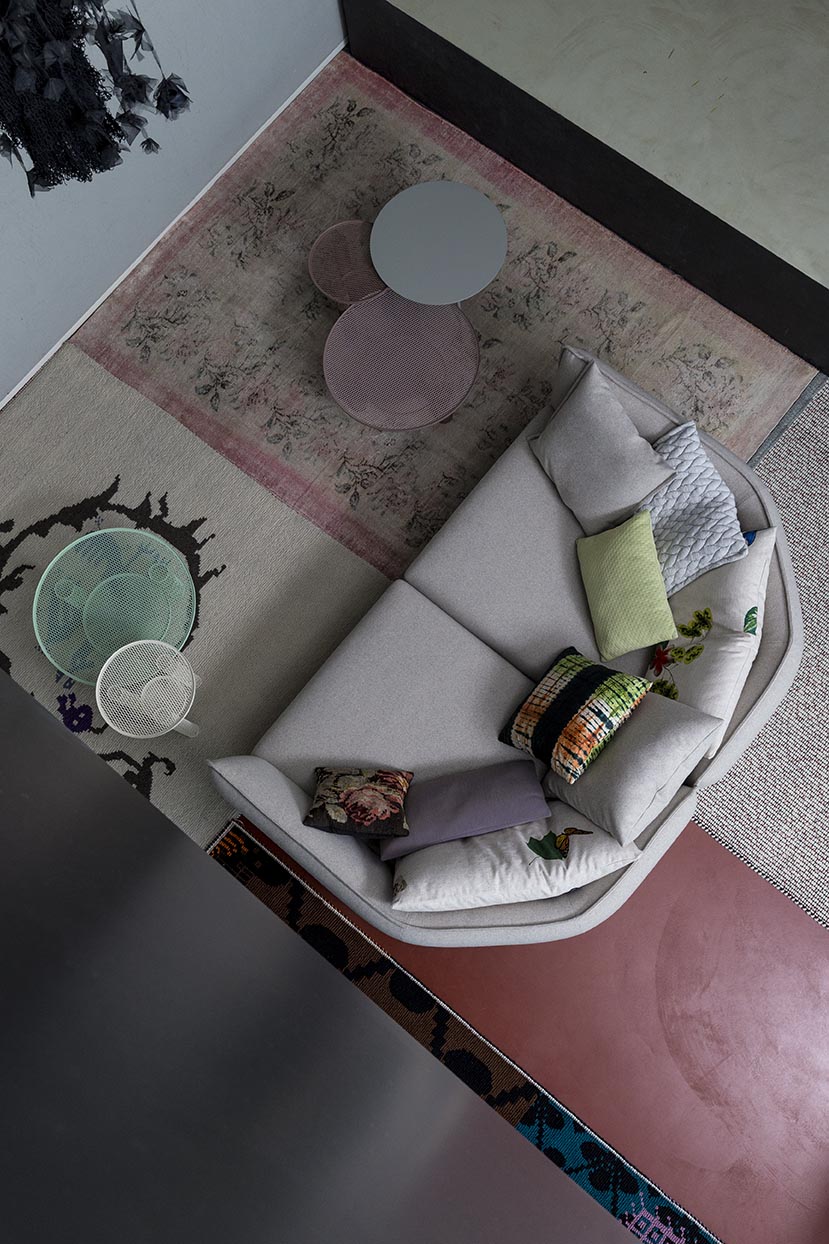 The new Chamfer sofa celebrates twenty years of the Moroso and Patricia Urquiola collaboration. "Discussing this anniversary with Patrizia, for our twenty-year work anniversary, we decided to work on a simplification of a series of echoes from projects done in the past, linking up for example to Redondo and other sofas which for us represented a sort of 'cradle' or nest. We lowered, we geometrized, we produced purer, cleaner lines and this border, this broken edge came out, this Chamfer, a word used often in architecture where, when we join two lines in a curve, we join them in a chamfer". (Patricia Urquiola)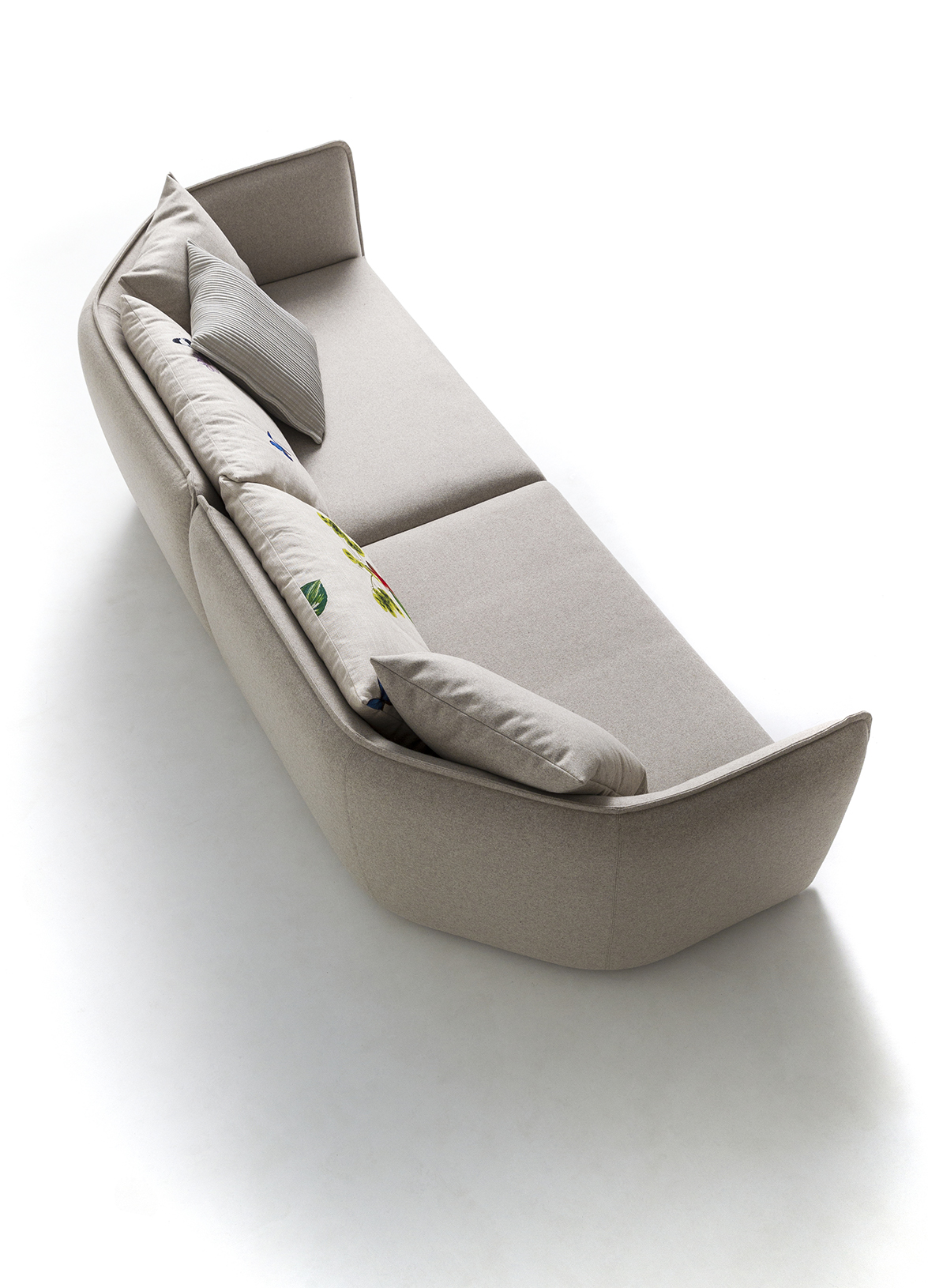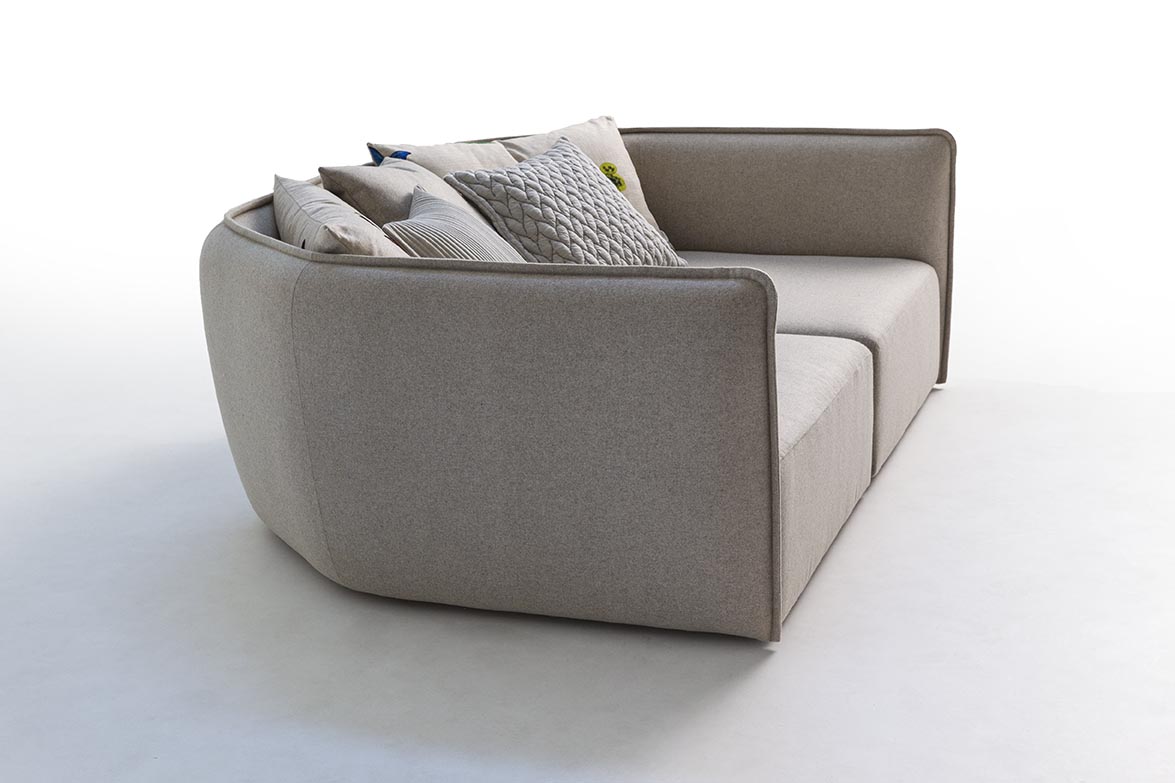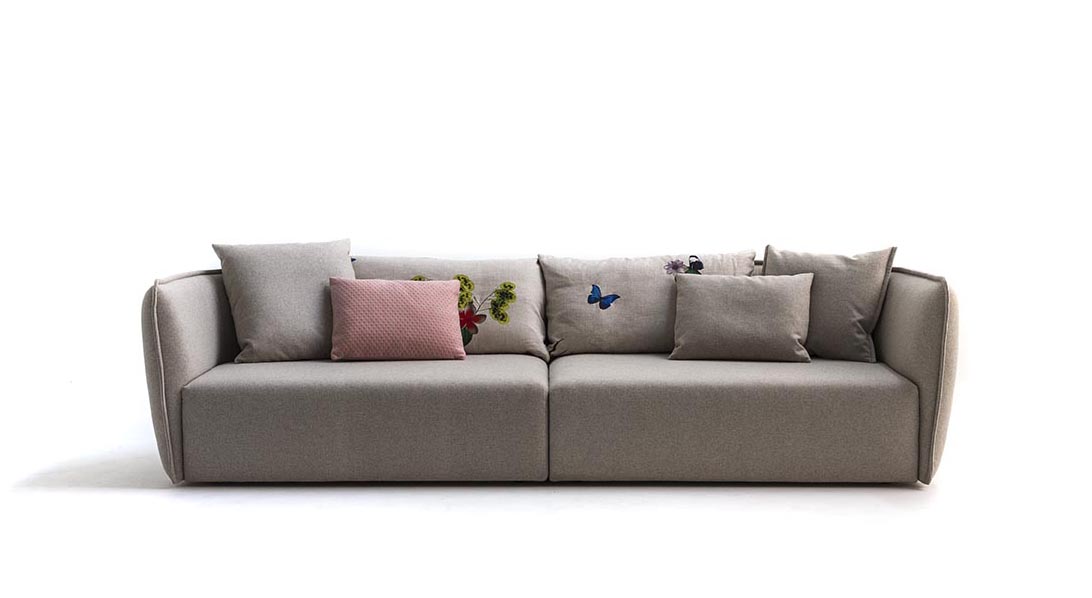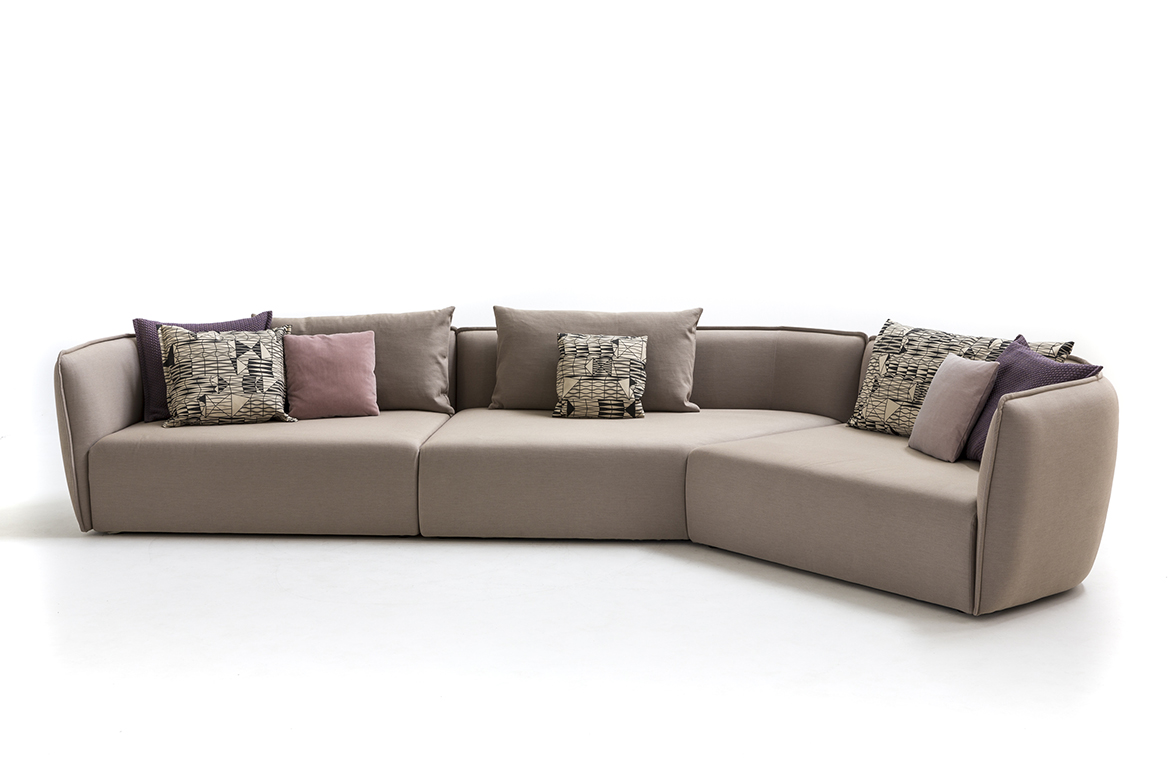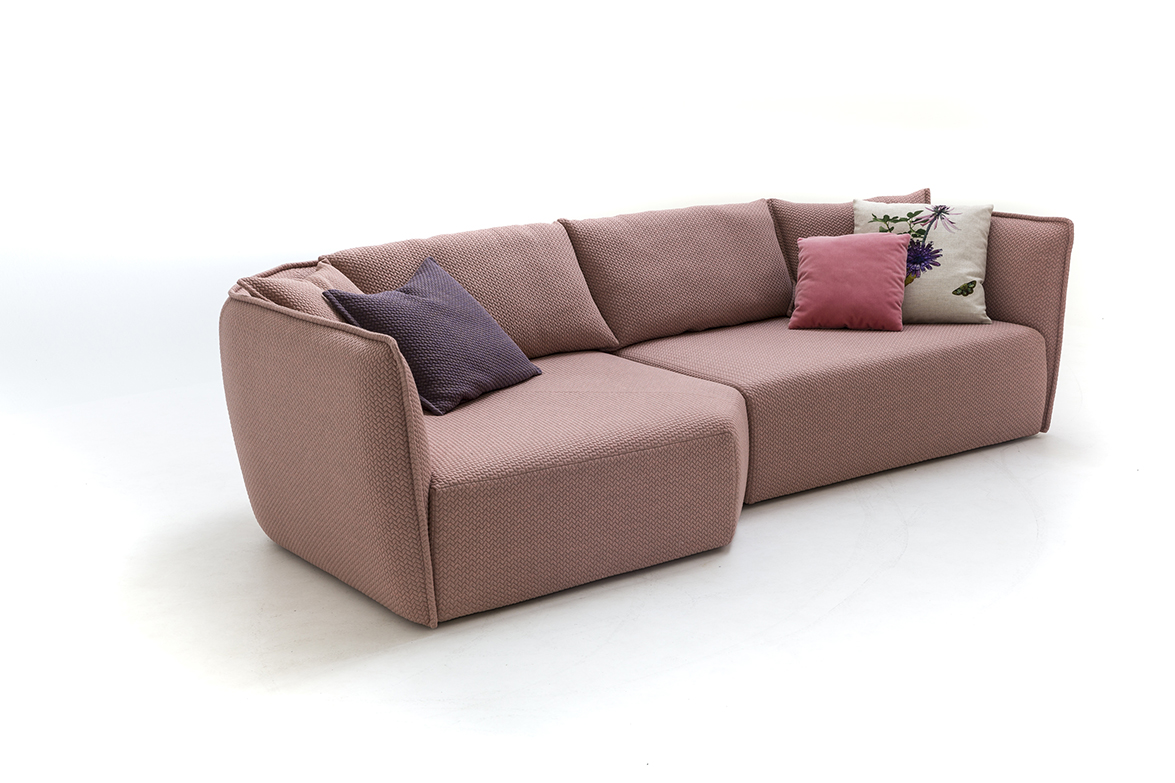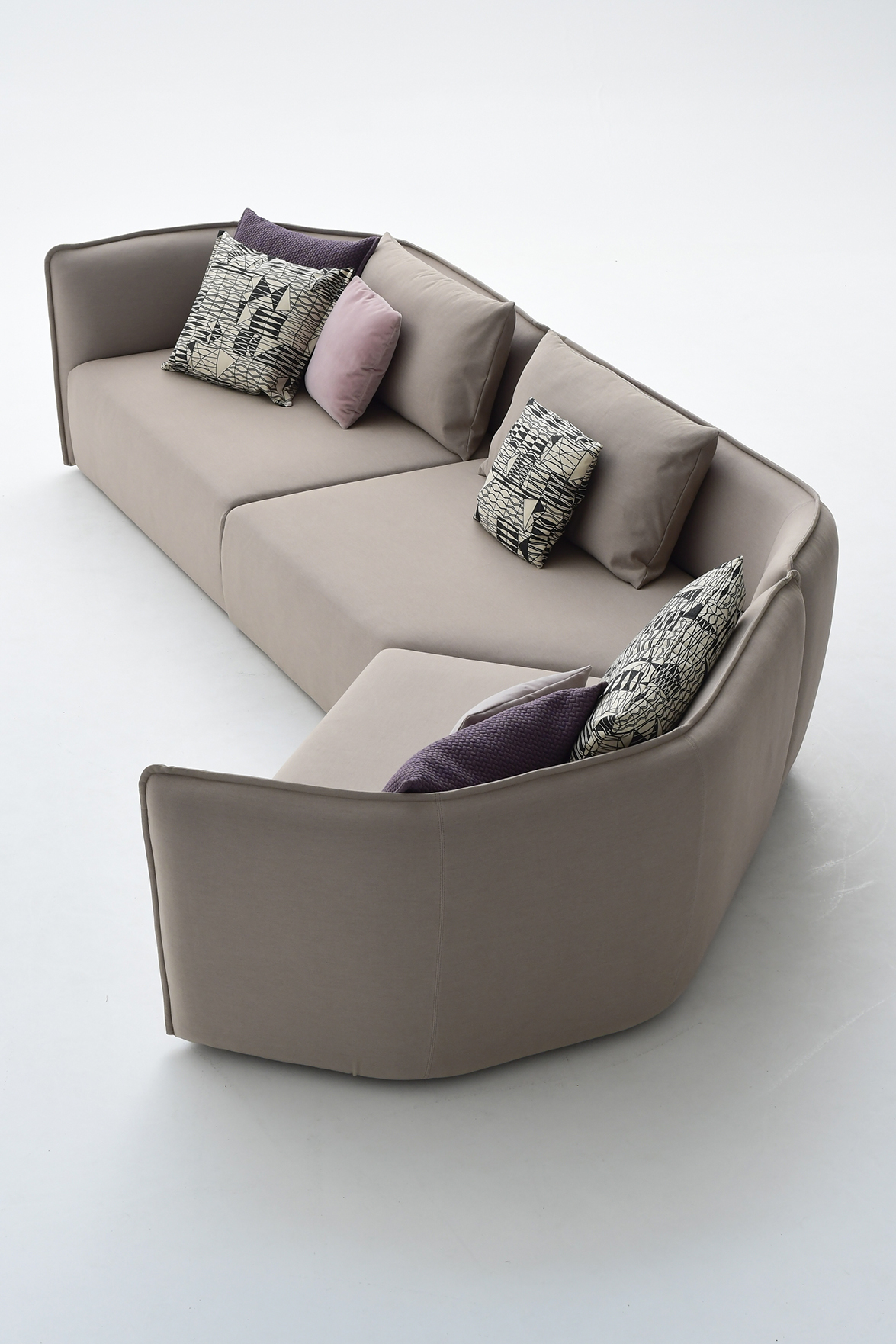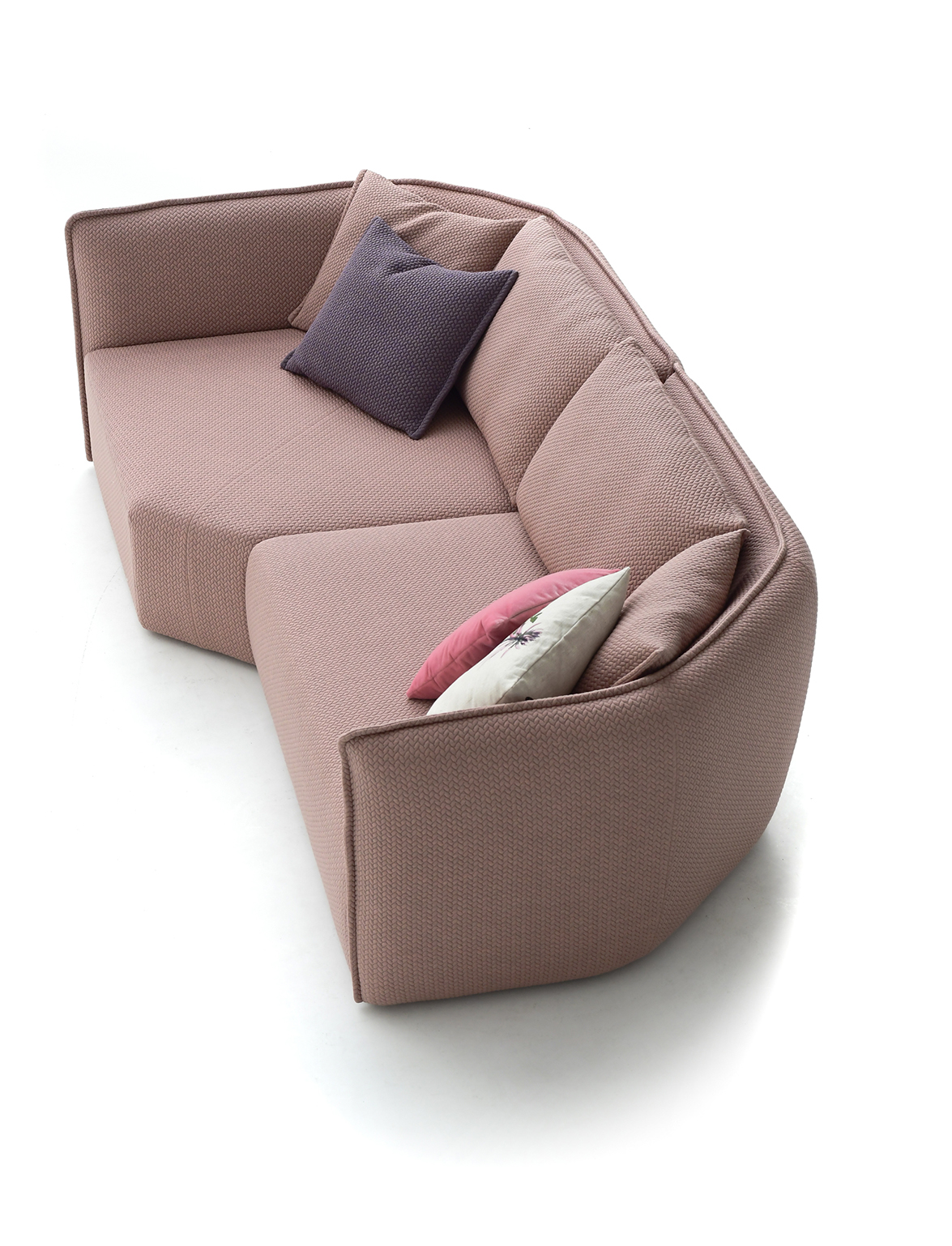 Source: Moroso
Read more news related Moroso published at Infurma
Read more news related Patricia Urquiola published at Infurma
Visit the Moroso website