With Capod'opera, the bathroom assumes the structural logic of the living concept, transforming itself into an area for wellness and an intimate and friendly environment.
With the Bath Collection designed by Alessio Bassan + Silvano Pierdonŕ, whose custom furniture and objects are made with original materials, sophisticated finishes and unique applications to personalize the design of the most private and personal area.
The sober and functional design of Décor bathtubs is perfectly in line with the extreme decorative versatility that has always characterized the Capod'opera collections.
Made of Solid Surface assembled in a single block, Décor bathtub offers the possibility to customize the entire perimeter with a beautiful texture etching.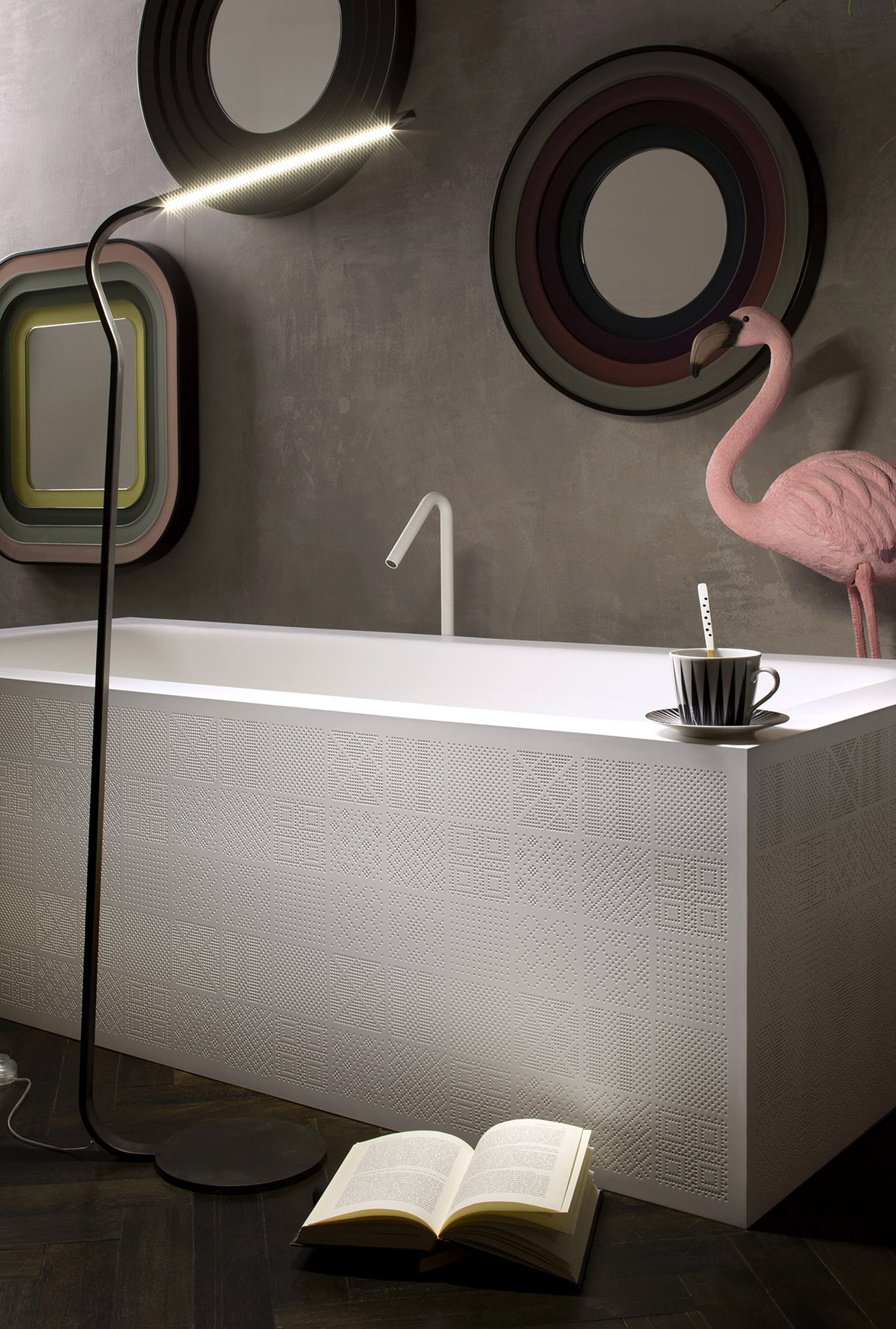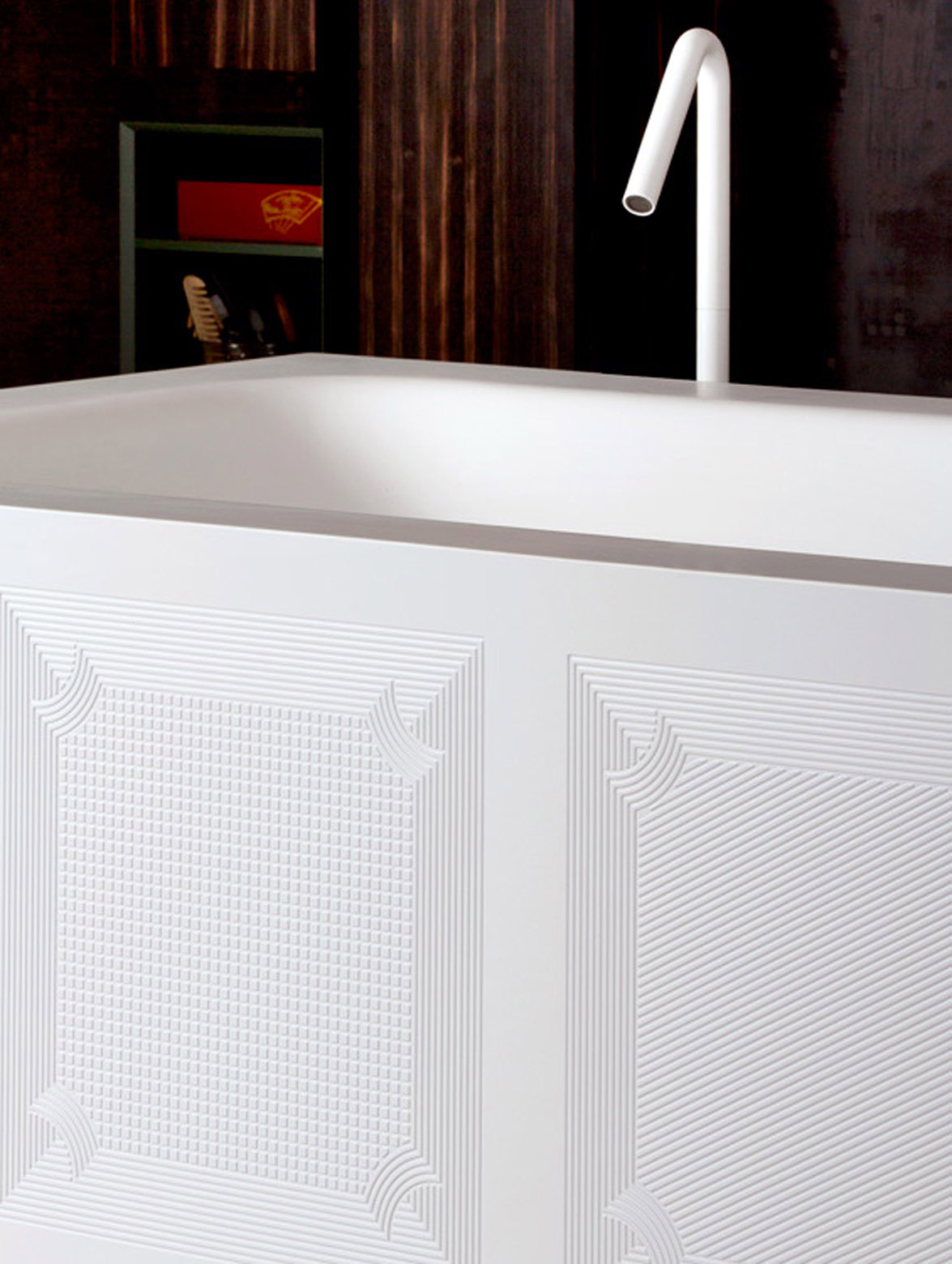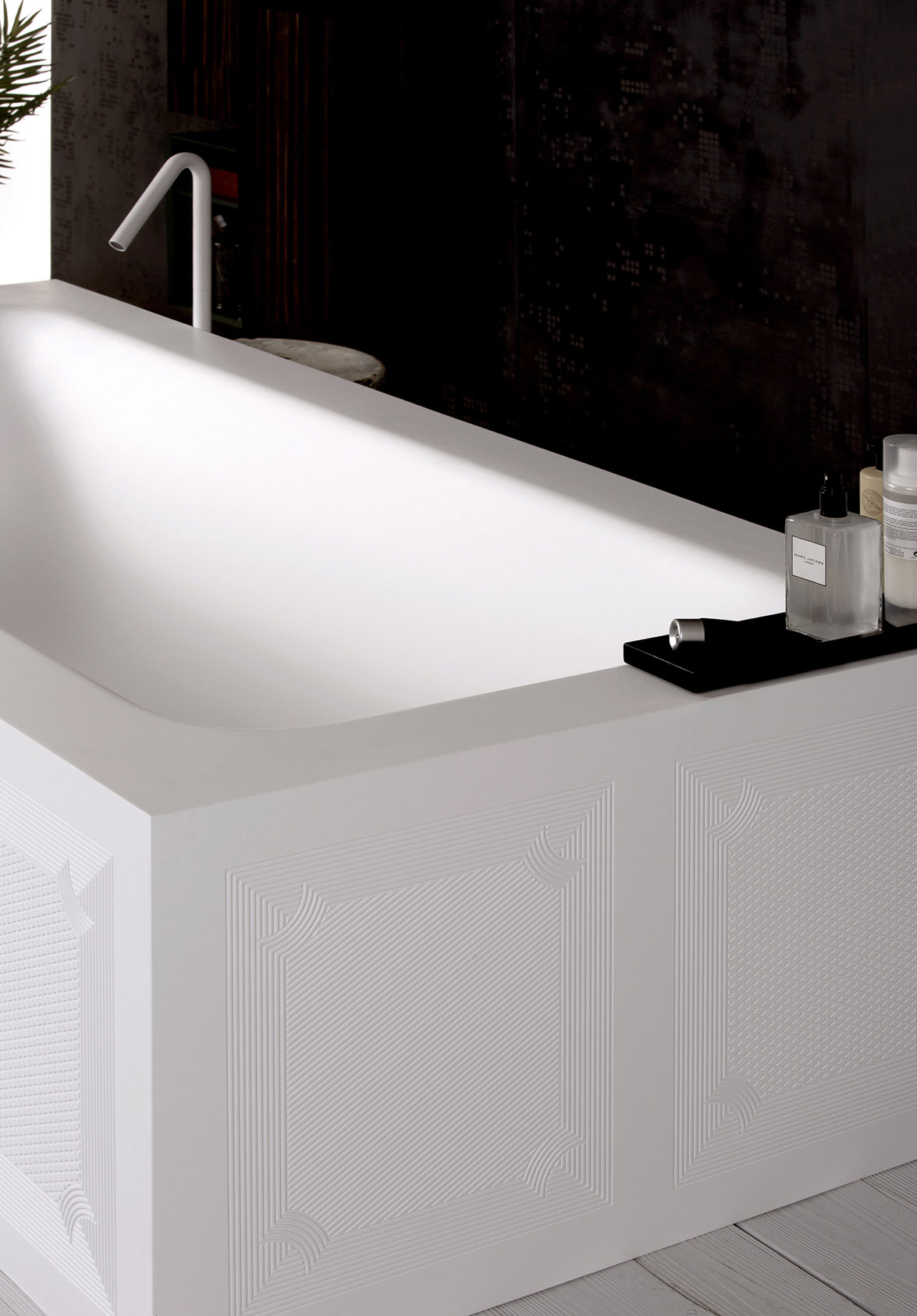 Dimensions: l. 220 cm x d. 120 cm. x h. 52cm
Source: Capo d'Opera
Read more news related Capod'opera published at Infurma
Visit the Capod'opera website