Fritz Hansen opens a new lounge adjacent to Korea's premier natural wine bar, Big Lights
A unique collaboration blending furniture, lighting, gourmet food, and natural wine in an experience that engages all the senses
Away from the busy streets of Hannam-dong in Seoul, through a small alley lined with bamboo, the Fritz Hansen Lounge sits on the first floor of a newly renovated building that balances old and new, design and natural wine.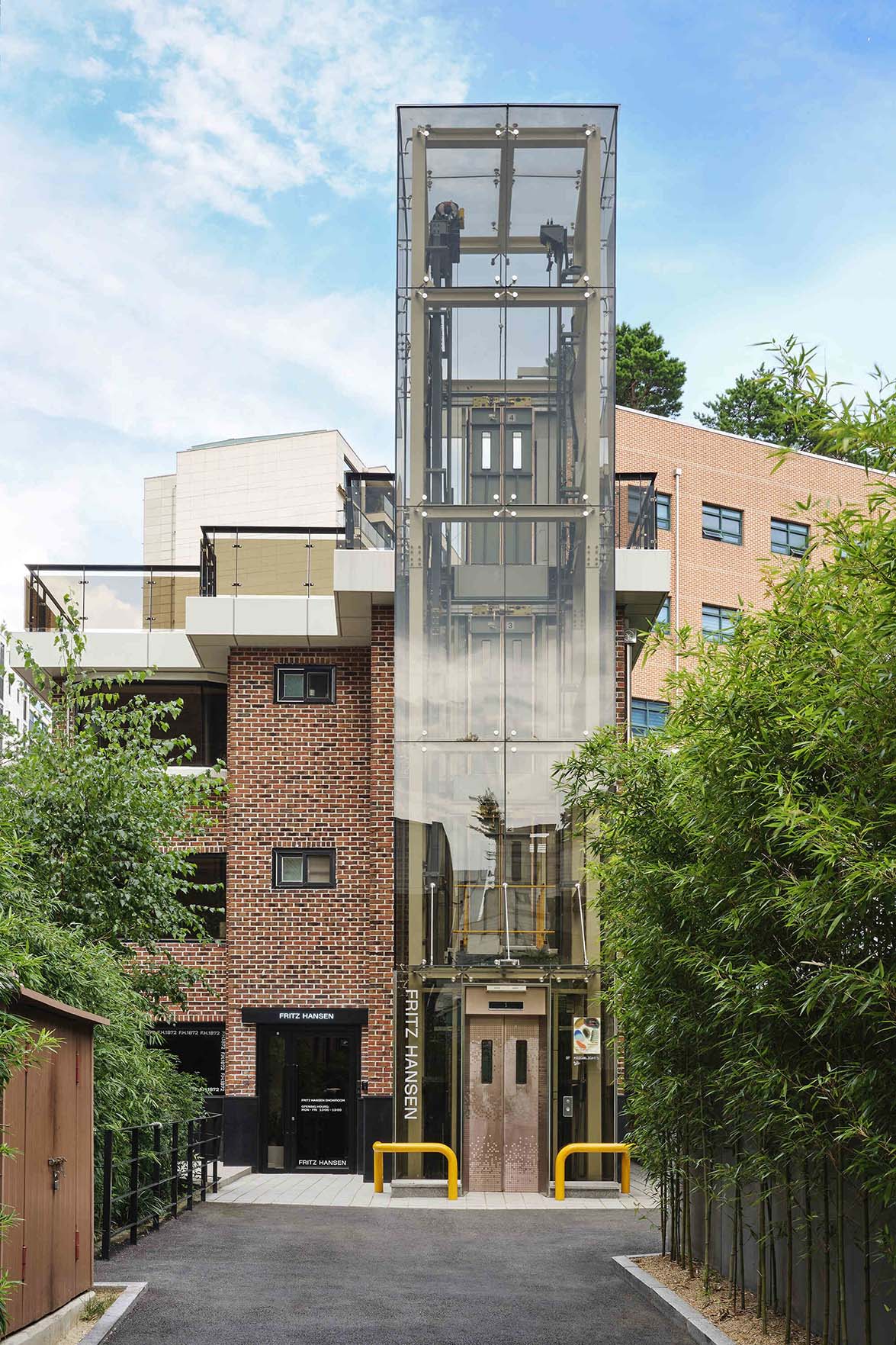 Upstairs, Big Lights offers a wide range of natural wines and a Neo-French bistro menu. The space uses furniture and lighting by Fritz Hansen, an inspired collaboration that celebrates shared values: quality materials, craftsmanship, and the fusion of tradition and modern taste. Owner, Lee Joo Hee, was the pioneer of natural wine in Korea and is well known by the country's natural wine connoisseurs.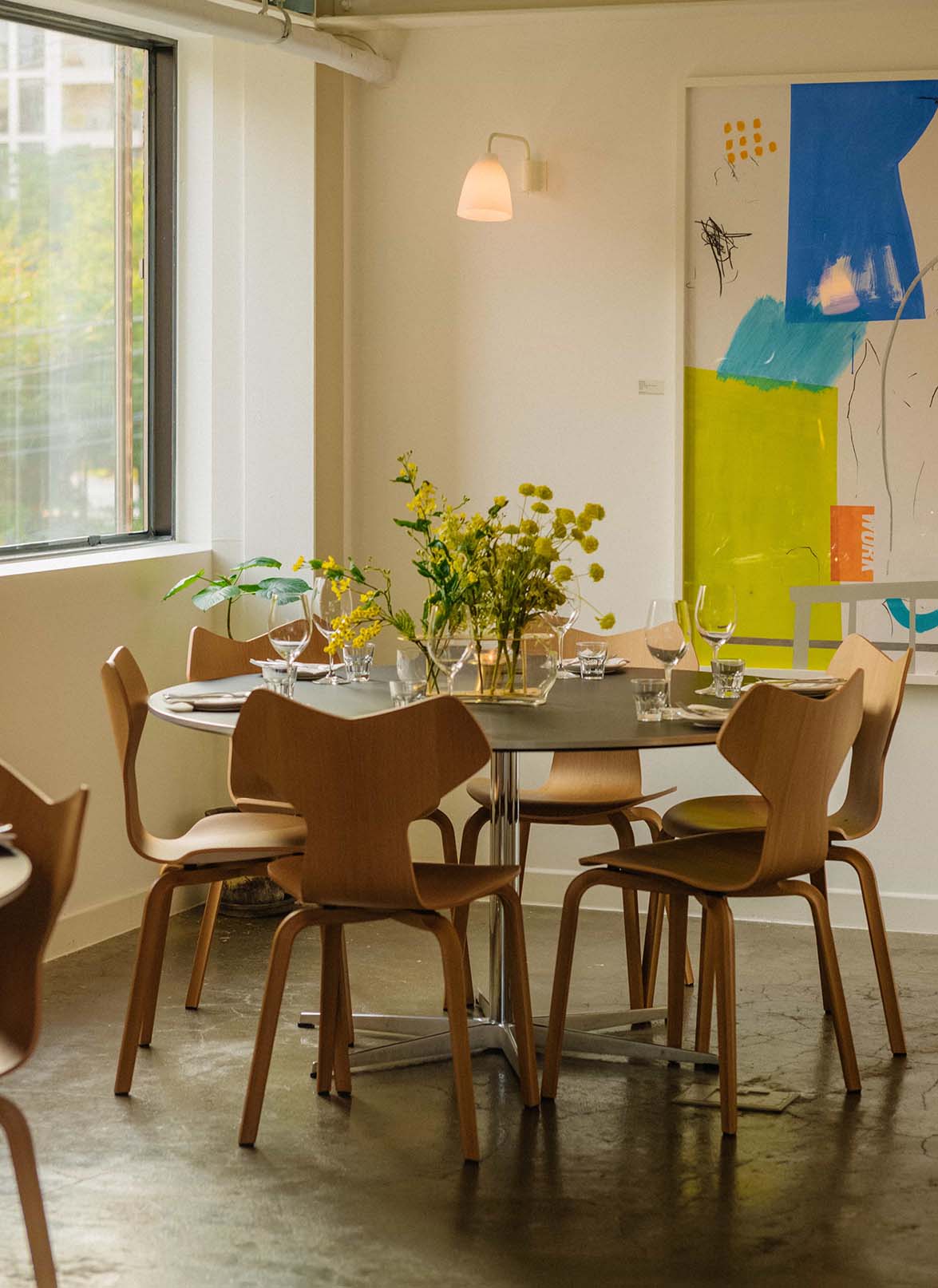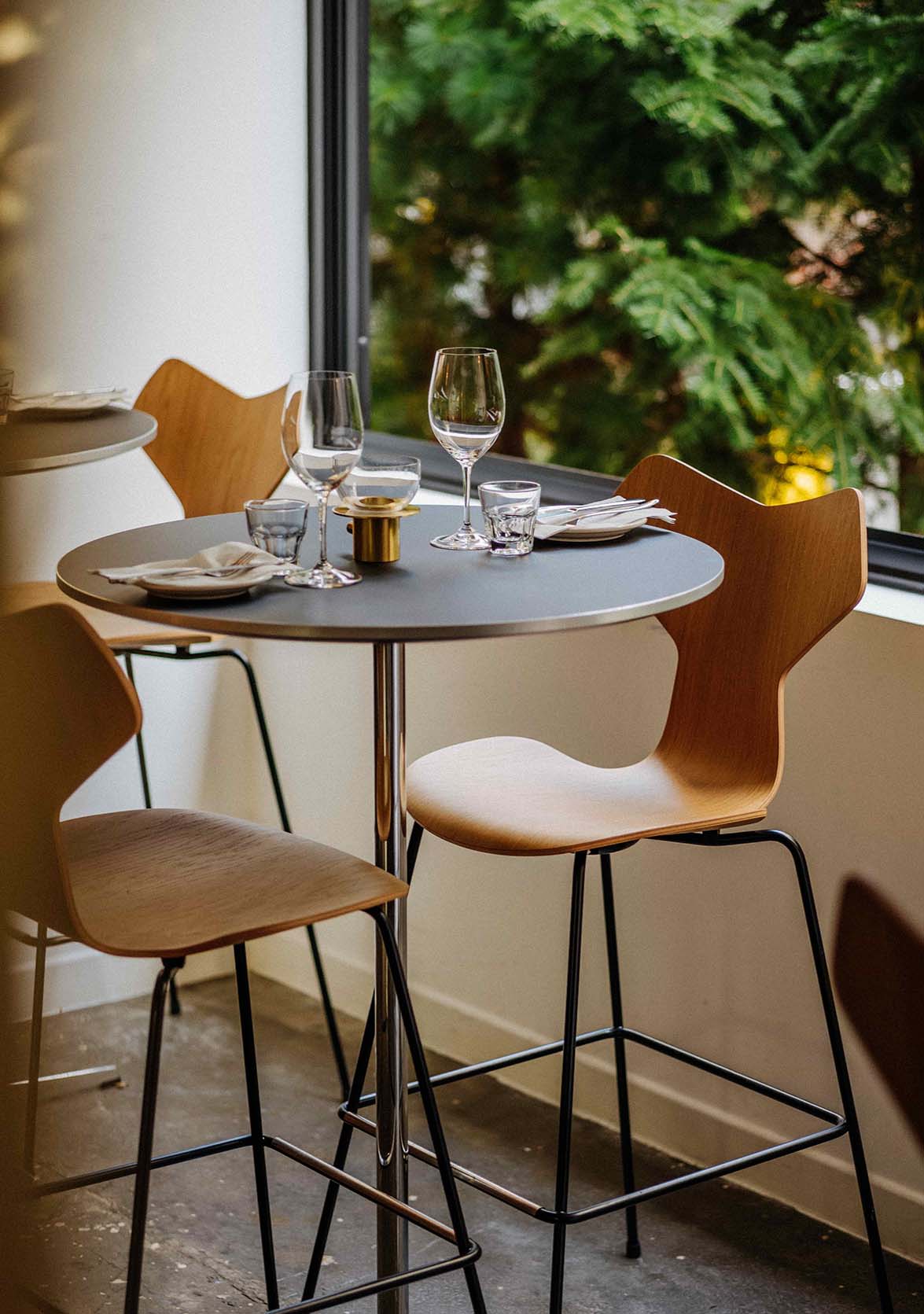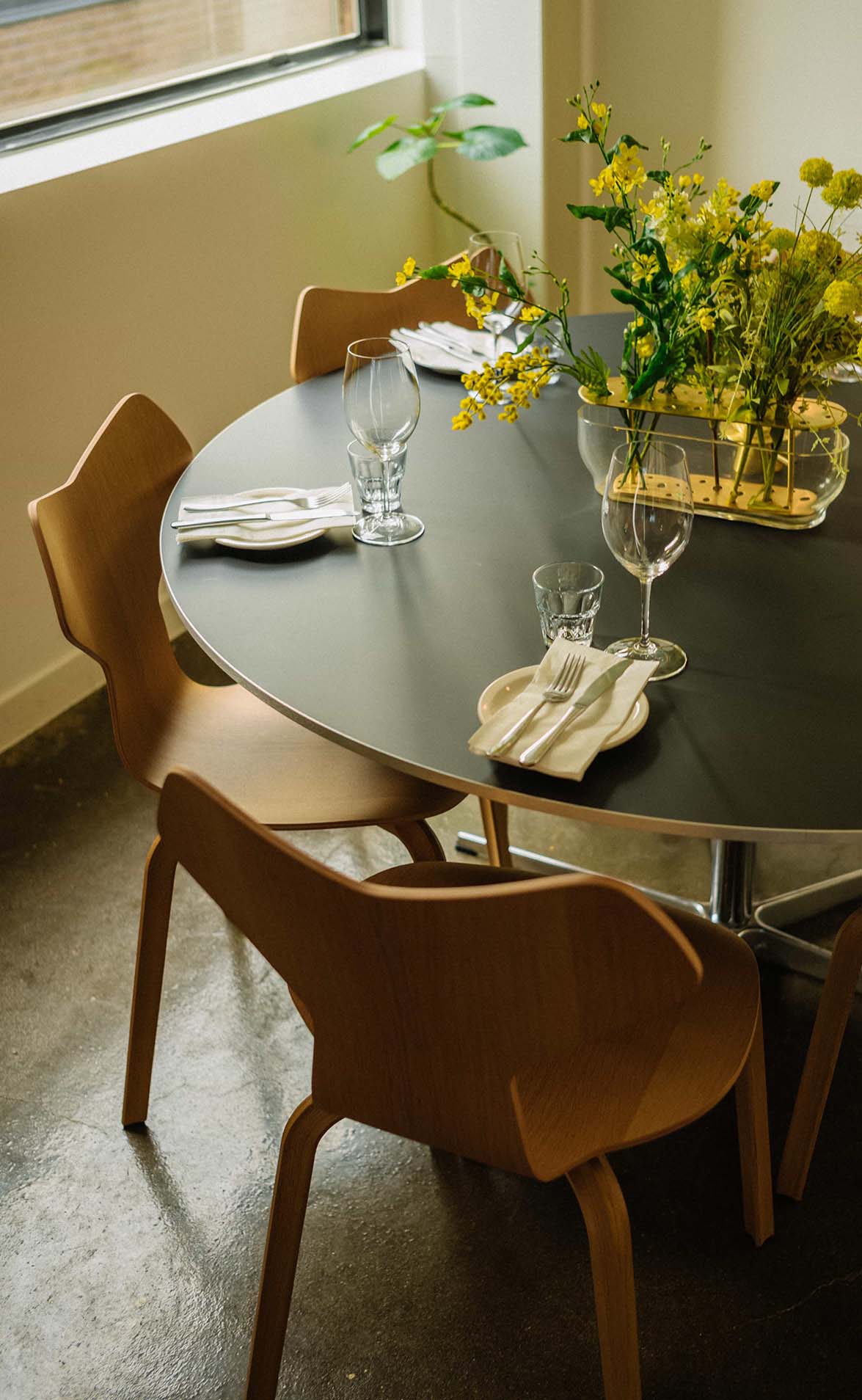 Next to Big Lights, Tetu offers natural wine by the glass, coffee, and wine by the bottle for takeaway. Artist Guk Hwa operates this quieter space in collaboration with Lee Joo Hee.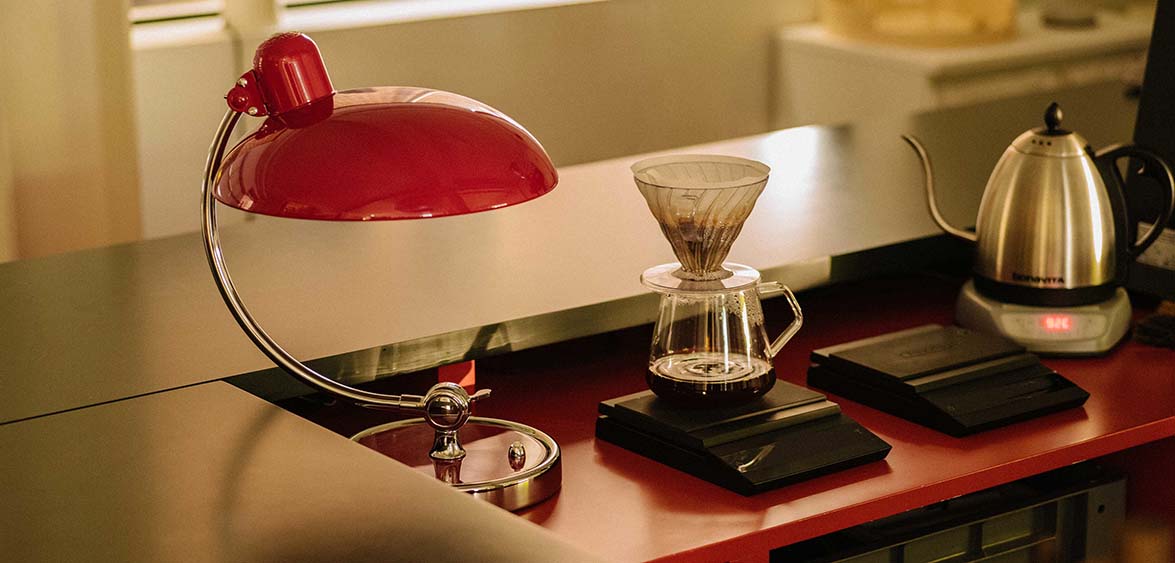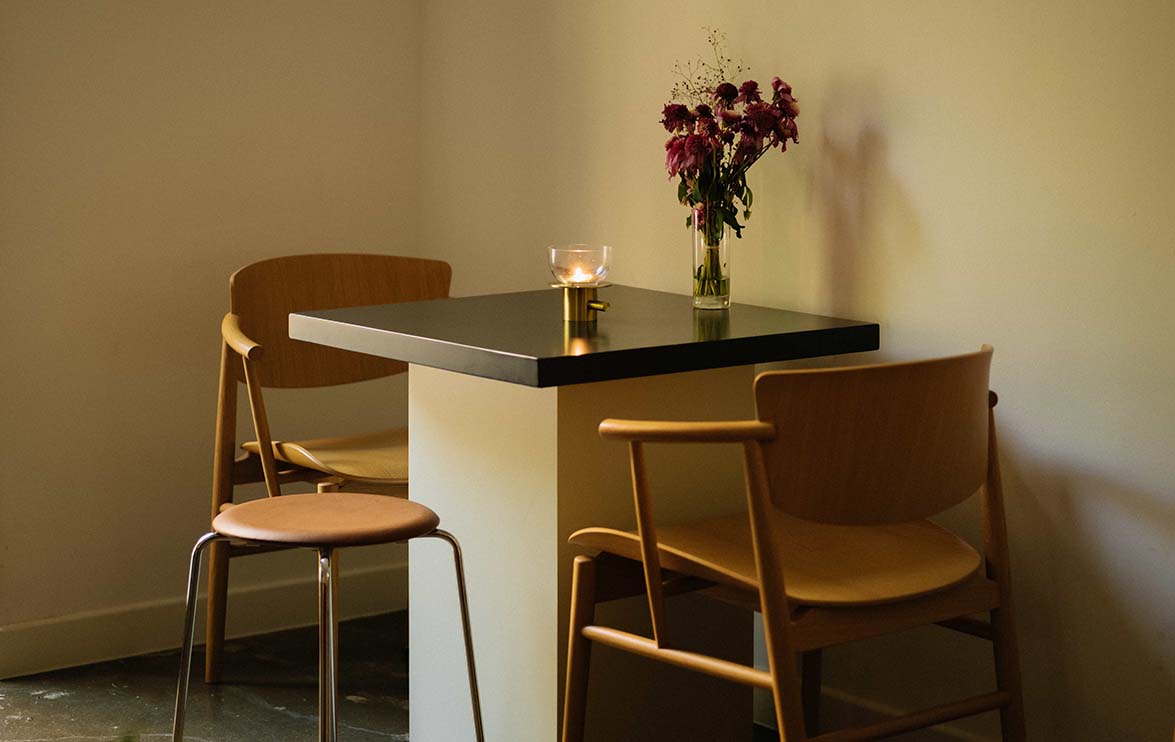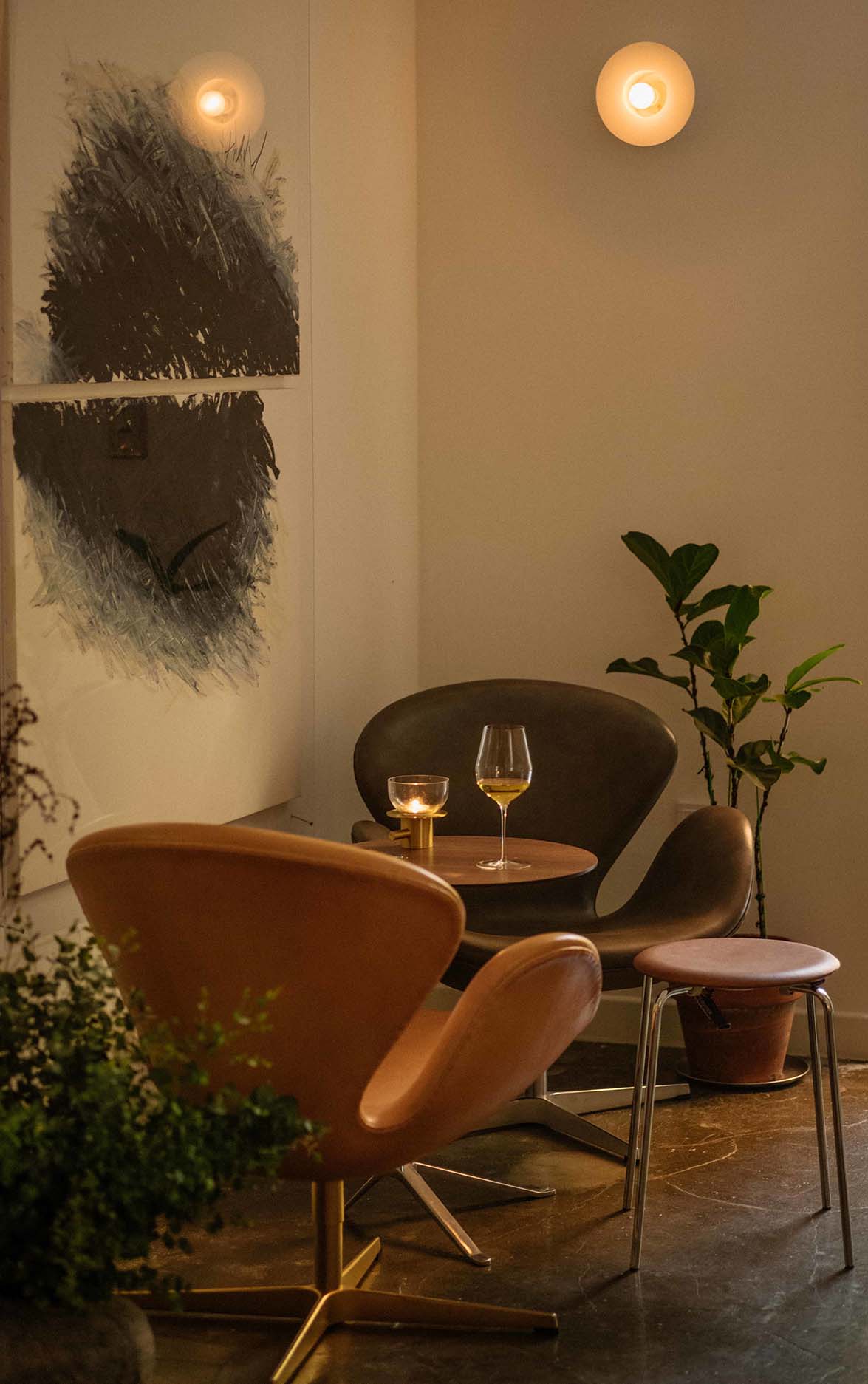 "Like a cafe in Paris, I dreamed of a cultural space that was about more than just drinking coffee, and I wanted it to be more natural and human than a formal feeling. Arne Jacobsen's Dot™ stools, Swan™ chairs, and Nendo's N01™ chairs create a sense of rhythm, giving you a sense of freedom. After the table and chairs were set, small items such as Kaiser Idell™ lamps were added to complete the atmosphere of the space. Above all, this is a place where you can freely enjoy natural wine,' explains Guk Hwa.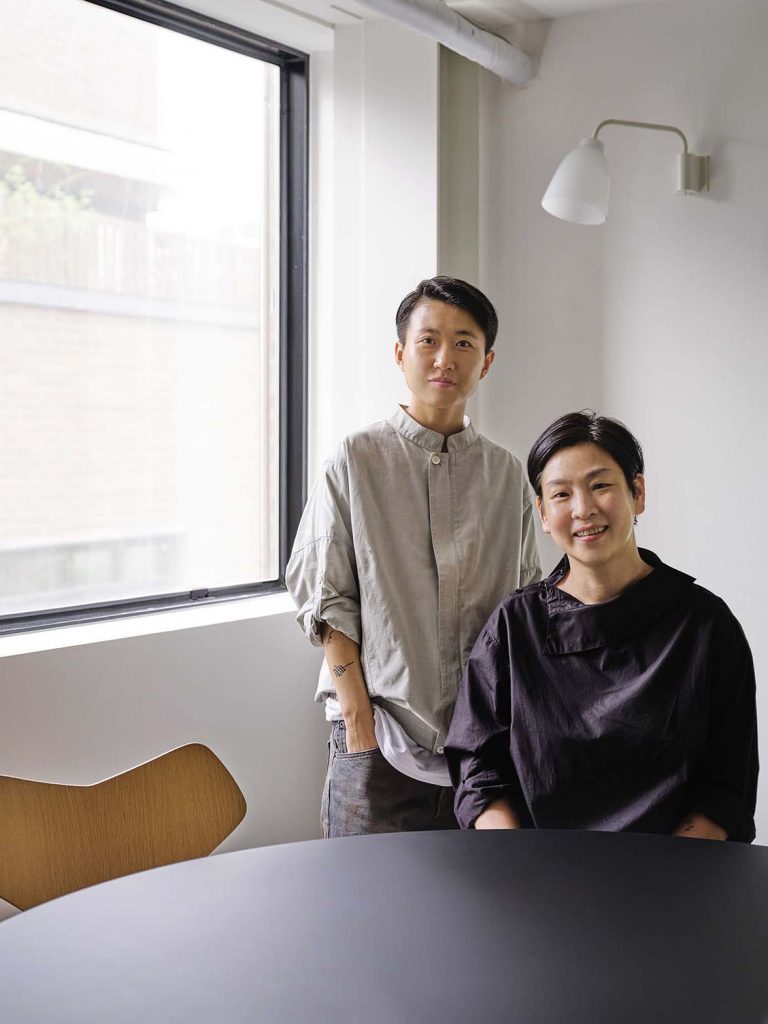 Lee Joo Hee (right) of Big Lights and the artist Guk Hwa (left)
Fritz Hansen Korea showroom
Downstairs, the Fritz Hansen Lounge serves as an office and showroom for Fritz Hansen Korea, creating an energetic environment where clients and guests are invited to savor the beauty of design and stay a while. The space includes several lounge areas and showcases artwork by Guk Hwa as well as other prominent Korean artists and photographers.
'Fritz Hansen maintains manufacturing methods that really respect natural materials, handwork, and the human form. These values are closely linked to the production of natural wine and art making. In this building, design and natural wine look back to tradition with a deep appreciation of nature, and move forward to innovate,' explains Dario Reicherl, Fritz Hansen's CEO Asia.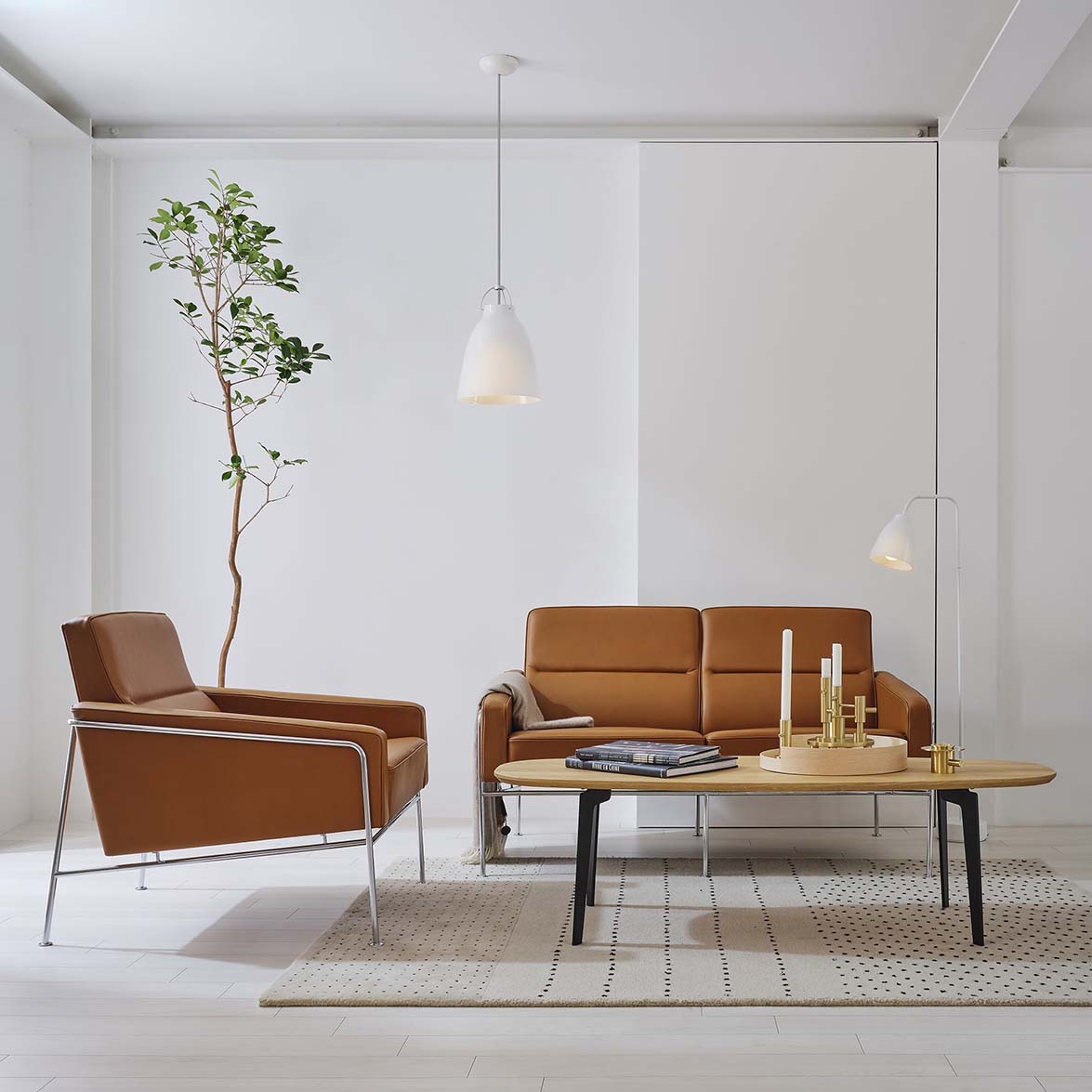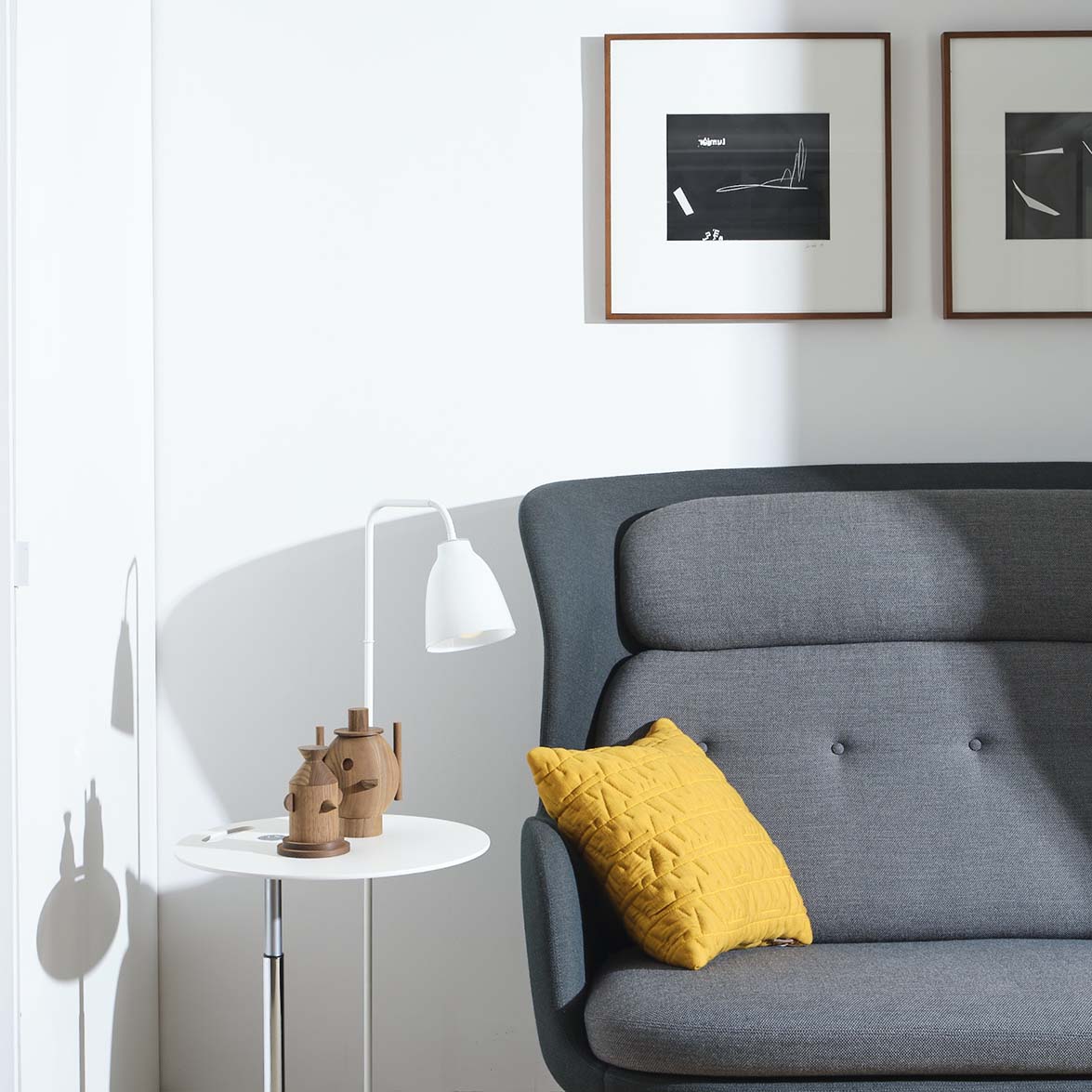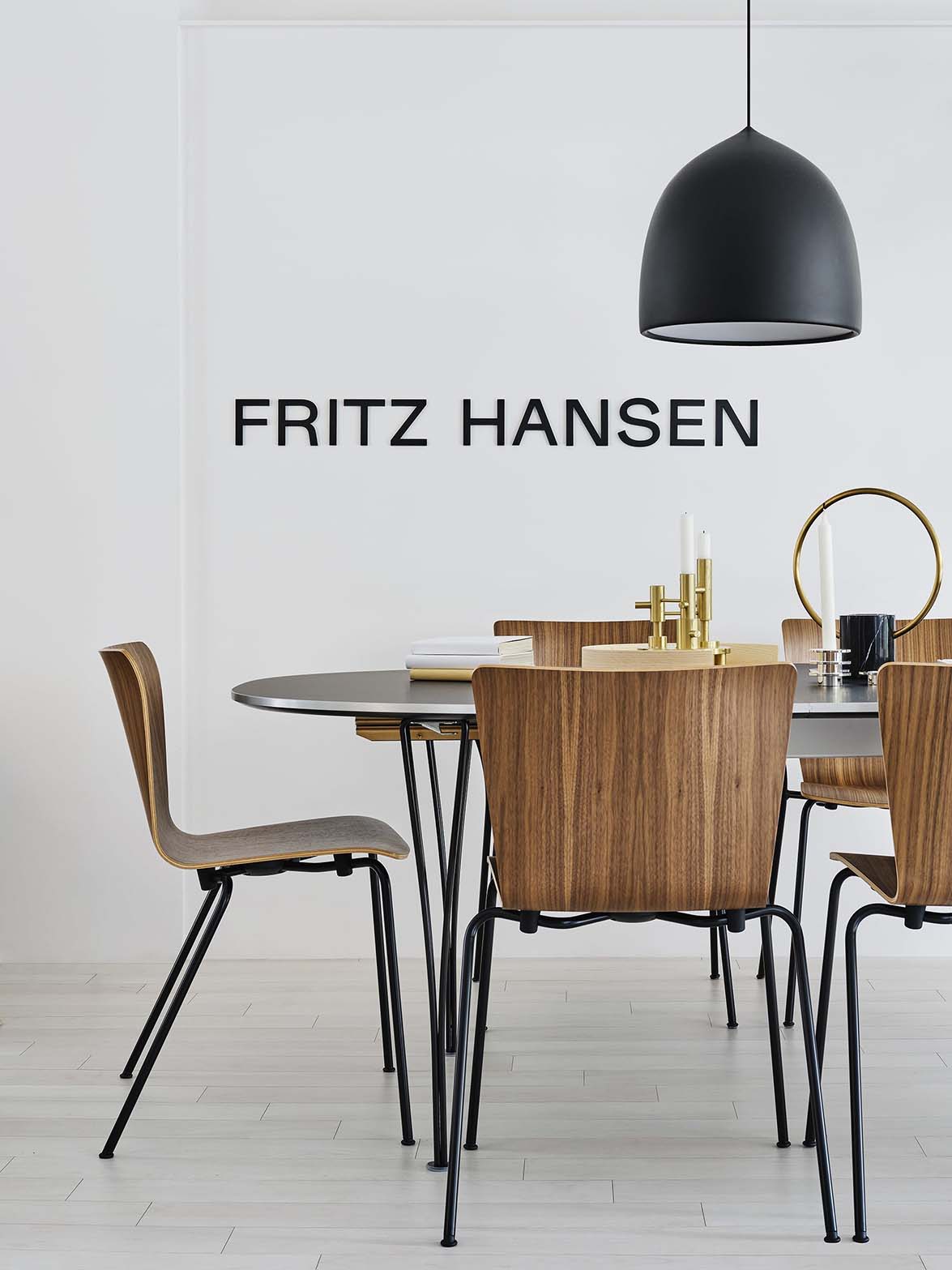 'It's definitely different to experience furniture for as little as 10 to 20 minutes in a showroom and to experience it for hours while talking, eating, and drinking here,' adds Lee Joo Hee.
The building and its experience blend design, gourmand, and natural wine in a generous combination, inspired by nature and the spirit of authentic collaboration.
Visit the Fritz Hansen Lounge for a blend of design and natural wine in Seoul.
Address:
FRITZ HANSEN KOREA
61-17, Hannam-daero 20-gil, Yongsan-gu, Seúl
Republic of Korea
04419
Source: Fritz Hansen
Visit the Republic of Fritz Hansen™ website
Read more news related Fritz Hansen published at Infurma