One area of imm cologne that stands for inspiration en masse is the Pure Village. Its architecture is what makes it so special: it has an open structure like that of a piazza. Although its exhibitors concentrate on just a few products, they are presented as if they were in an art gallery. The result is a living symphony of brands and product that invites visitors to explore. In the run-up to imm cologne, a number of Pure Village exhibitors have spoken about what they intend to exhibit in January.
For imm cologne Thonet has interesting new products on offer including the "580" chair by Claudio Bellini, the "130" chair and "1130/1131" table by Naoto Fukasawa and the "7000" shelf system by f/p design. The Frankenberg-based company sees "natural materials" and "sustainability" as the current top trends.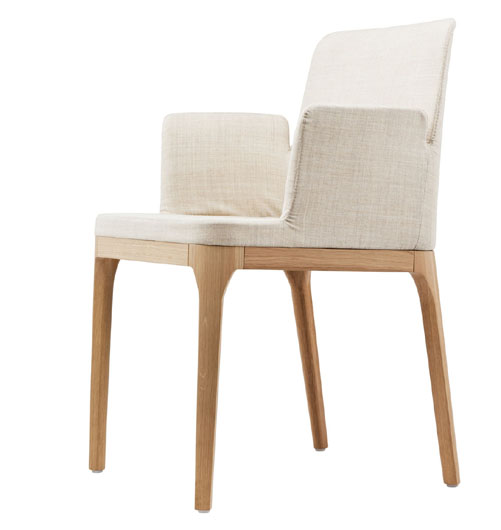 Thonet
Finite Elements' launch of its Mirror 62 sound mirror is certain to be a highlight during the week-long trade fair. The topic of "sound integration" runs right through the product range of the Brilon-based company, for example its "Hohrizontal 51" sound shelf augmented by the "Solo 51" shelf system or "Hohrizontal 51 Plus", the long version of the brilliant iPod dock with additional subwoofer output. Bernd Brockhoff, Managing Director of Finite Elements, sees the integration of music in furniture as a future trend in the industry, with plenty of potential still untapped.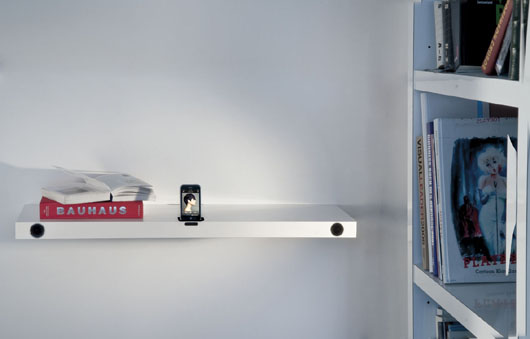 Finite Elements
"Cristal Box" is the name of the highly sophisticated product from outdoor furniture specialists Gandia Blasco for the imm cologne 2012 - if we leave aside the new outdoor collection from a German designer. The Spaniards see Pure Village as an experiment and new experience, and highly promising due to the outstanding mix of various products from a wide range of segments. "We expect the event to produce many new and interesting contacts which we hope will lead to new business relationships develop," says Santiago Revert Pla, Export Director of Gandia Blasco.
Grohe already has experience with Pure Village after exhibiting there for the first time in 2011 with Kaldewei. Its appearance at the trade show is devoted to the "Your Home Spa" them with individually tailored shower solutions and the "Digital Collection" of fixtures and showerheads wirelessly controlled by digital controllers. "As an international meeting place for the world of interior design, we see the imm cologne as a fantastic opportunity to exchange views, forge contacts and gather inspiration. It is the perfect start to each year, giving us the opportunity to present our latest products and sound out the reactions of Germans and visitors from all over the world," says the company of the trade show. "The imm cologne puts designer solutions for unique living worlds in the foreground. Everyone one can see what the 'state of the art' in the coming year of interiors will be. The Grohe brand is by and large defined by its innovative design. As a result, this is a set date in our event calendar, a time for us to present our latest product solutions to an international specialist audience," says Paul Flowers, Senior Vice President Design of Grohe AG.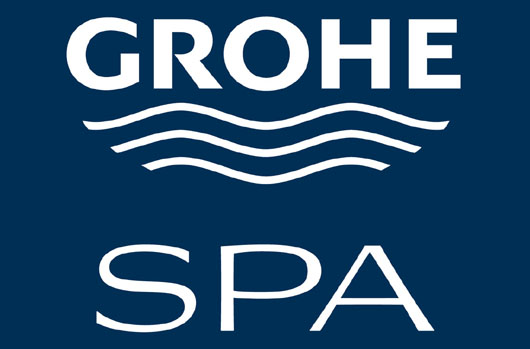 After a good showing in January 2011, Kaldewei has decided to exhibit yet again in the pulsating city on the Rhine in 2012. Centre stage in the presentation will be two integrated sunken "Conoflat" shower tubs plus five new shades in the "Coordinated Colours Collection". "A very special world of showers awaits you: the warm hues of 'Indian Summer' in sublime harmony with the perfect material - Kaldewei 3.5-millimetre steel enamel produced from fine, natural materials. The 12 shades in the "Coordinated Colours Collection" radiate sensuality, individuality and high quality. Leave the mediocre behind and savour the timeless and relaxing aesthetics in a world of colours inspired entirely by nature," says Nicole Roesler, Head of Marketing at Kaldewei.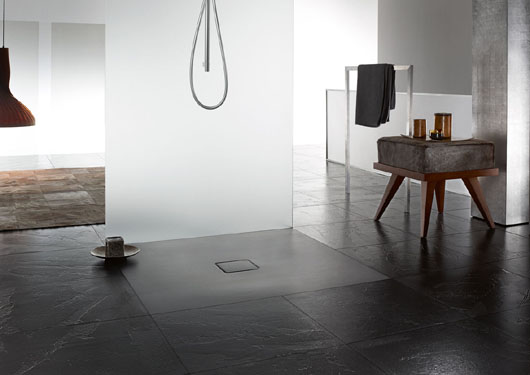 Kaldewei
Interstuhl will definitely be among the newcomers too. The company explains its first appearance at the trade show with the march of time: "We realise that barriers have lost their importance in many areas of life, society and politics, and divisions often come over as outdated. Living and working has largely become fused while at the same time people place growing value on the quality of their environments. People who work conscientiously need suitable tools and furniture - appurtenances that live up to their high demands. This is true in the office and increasingly in the home, too, as a growing number of people work in their own four walls either some or all of the time, and they require the same professional standards as at their company workplace. This makes our presence at the imm a logical conclusion," says the office furnisher from Messstetten-Tieringen. The number-one attraction at the Interstuhl stand is bound to be "Volume 8", an office chair that ideally fulfils the professional requirements in the office and yet exudes individuality and distinctiveness.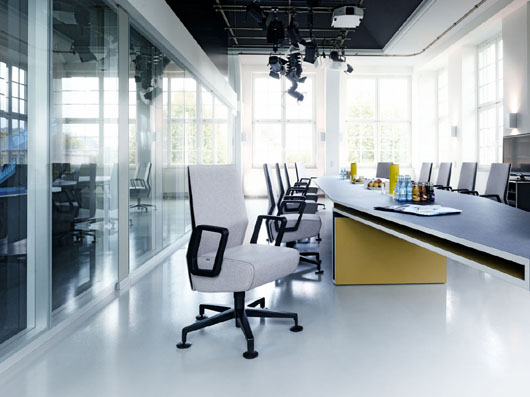 Interstuhl
Carpet Concept, for one, will presents its new collections "Eco Pur" and "CAS" which form the "Carpet Concept Acoustic System". "We look forward to the industry making an emotive statement on the respectful use of natural resources as well as product development with a human dimension," explains Thomas Trenkamp, Managing Partner of Carpet Concept. The most important trend in this area for his company, according to Trenkamp: offers for sustainable architecture and solutions for acoustic problems in office furnishing.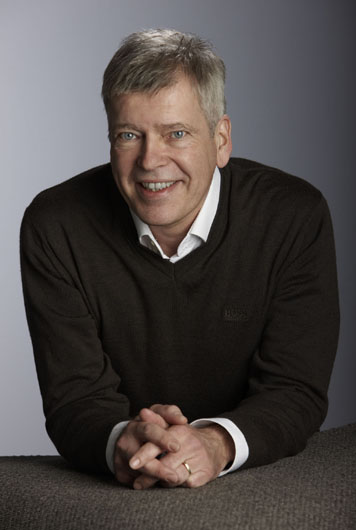 Thomas Trenkamp
Bauholz design a.r.t. will be attending imm cologne for the first time. Due to heavy demand for the company's products, the range was extended last year by a great many new pieces for living zones. The Münster-based designers will be presenting these new models to a broad public in Cologne. The highlight of the exhibition looks likely to be furniture made of a mix of timber and glass, and outdoor pieces with weatherproof overlays. "We see the imm cologne as an international trend barometer for living and furnishings. Internationality, design expertise and innovations add up to an irresistible setting," says Bernd Schuster, Managing Director of Bauholz design a.r.t.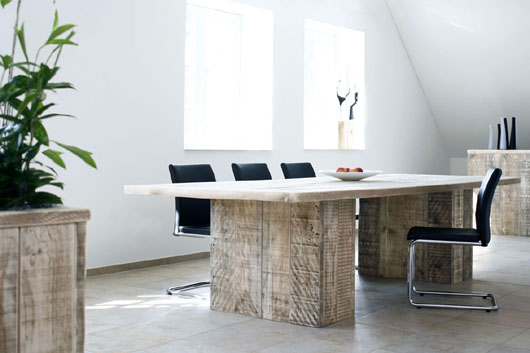 Bauholz Design
Burgbad is a regular exhibitor at the Cologne trade show and registered way back last year for a stand in the Pure Village. "The success of previous years confirms that we should return - in a setting that fuels new ideas and creative suggestions for the world of bathroom furnishings and the seamless passage to the adjoining living zone," insists Sabine Meissner, Head of Communications at Burgbad. The absolute hit in the bathroom segment are customised solutions tailored to individual wishes, besides bathroom design as a space to spend time and relax, not even mentioning pure functionality.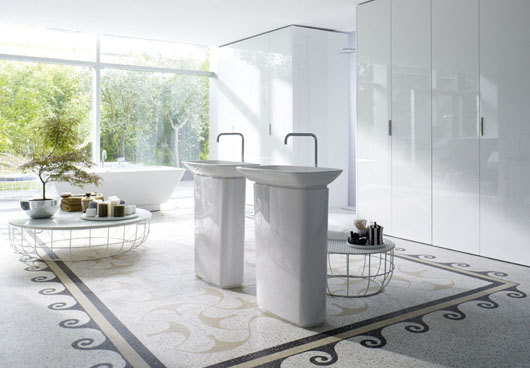 Burgbad
E15 will be travelling to Cologne in January with many innovations never seen before. For example there is one-off made of nutwood, a table made of a single, three-and-a-half-metre long piece of timber. And then there are the occasional table in marble and oak - the latter also made of one piece. The new oiled dining table of European oak will also be unveiled for the first time. Alongside the presentation on the company's stand, selected pieces from the E15 collection will also feature in the special exhibition "The House".
LG Hausys and its highly expressive and versatile "Hi-Macs" acrylic stone is aimed mainly at architects, designers and original manufacturers. The producer is determined to show the public in Cologne the quality of designs possible with "Hi-Macs". Its many positive qualities ensure that the material is universally applicable and highly individual, no matter whether used in a six-sided table with integrated lighting or thermally formed seating groups. "The imm cologne is the perfect opportunity for us to demonstrate our material's unique features and its use in furniture and furnishings" says Swiss company LG Hausys Europe.
Klaus Kettenburg and Peter Bernahrndt, the creative forces behind Holzwerk Feine Möbel, would like to meet people who speak the same language in Cologne. Their trade show highlight will be the "Chairbert" couch, winner of the Interior Innovation Award 2011 and with a look specially designed for the trade fair. Next to is the bark cloth couch "Chaise Berta". Besides keeping up with old contacts, the company aims to use the trade show to strengthen and boost the brand. Expanding sales channels is another goal. "The diversity of accessible content and genres on display at Pure Village makes it very open to experiments and a public who are not only focused on the mainstream," is how the two master carpenters describe the setting in Cologne.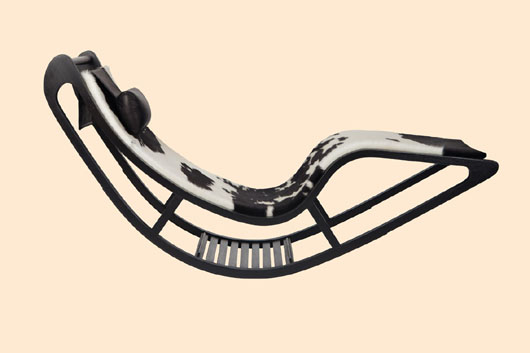 Holzwerk
International Graphics is appearing under the motto "Walls need new pictures". The company, based in Eggenstein, is championing the cause of active furnishing support with its planner called "Illustrate Your Home" (in German, "Bebildere Deine Wohnung"). It hopes to tap into new target groups at the event in January and its presentation in the Pure Village should also serve to strength its positioning among up-market retailers. One current trend in wall graphics is a print-on-demand service for Plexiglas. "The imm cologne is the trend show for the up-market furniture business. And this is why we are also exhibiting our youthful and fresh images in the Pure Village," says Lawrence Walmsley, Managing Director of International Graphics.
Interior Crafts has already appeared several times at the imm cologne, latterly in 2003. It has now decided to return: "We are very excited about our appearance in the Pure Village, this new concept in innovative ideas and design. Against the backdrop of other inspiring and trend-setting manufacturers, we want to exhibit our products that combine design with the very latest materials and a high level of workmanship." Above all, Interior Crafts wants to forge new paths in materials. Because the market in PE-woven furniture is absolutely saturated, the company aims to gain a name for itself in soft "webware", which represents a intermediate stage between knitwear and wickerwork. The outdoor "Cabaret" programme is made of this material as is the indoor "Rapunzel" collection.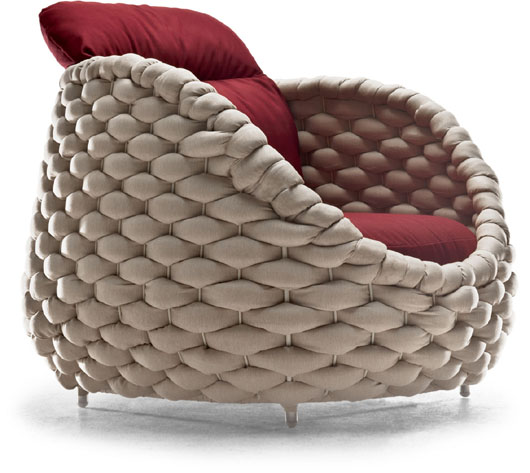 Interior Crafts
NCS Colour of Sweden is involved in the Pure Village in a very special way in the design project "The House". In collaboration with partners Global Colour Research and Mix Publications, they have not only produced an agreeable colour concept for a model home, but are also predicting the trends in colour in the coming year. NCS Colour aims to instil in visitors a special understanding of colour and to familiarise them with the various materials it uses. A special highlight on its stand will be a new product for use in specifying various degrees of gloss.
Another company impressed by the response in January 2011 and now returning in 2012 is tradition-steeped Rukotvorine of Bosnia. As last year, "Manulution", the manufacturer's very special design and product philosophy, will again take centre stage. It refers to the abstraction and transformation of traditional handicrafts into products with a modern design fashioned from Bosnian deciduous woods. The result is unique and authentic furniture that still scores points through its universal appeal. Adem Niksic, Managing Director of Rukotvorine, hopes that Cologne will produce new business partners who can market the company's sophisticated products on a broader basis in Europe. His statement on the furnishing event: "The imm cologne is not only a marketplace but a driver of change in interior design."
Upholsterer Schön Wohnen of Murnau am Staffelsee intends to present individually produced stools and benches covered in a wide range of materials such as leather and loden. Seating elements in various combinations, for example hide with mature wood, produce a great deal of excitement and are finding more and more favour in offices, hotels and in private households. Owner Jakob Lang aims to refresh personal contacts to customers in Cologne, exchange views with retailers and seek dialogue with interior designers who are looking for new impressions and a flexible partner to realise their visions. Lang chose Pure Village because of its "fantastic atmosphere and the design-focused environment. A platform with a special flair that invites you to spend time and forge contacts."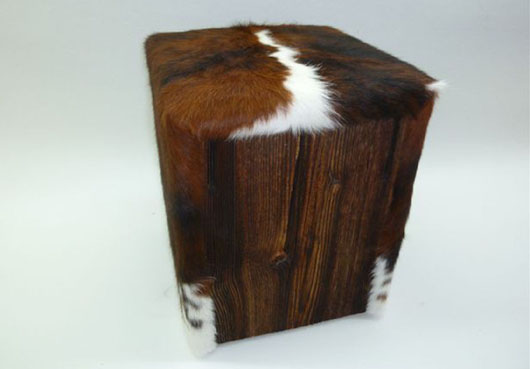 Schön Wohnen
For Swiss manufacturer Lehni, the personal presentation of its latest product - a table designed by Hanspeter Weidmann in 2011 - is very important.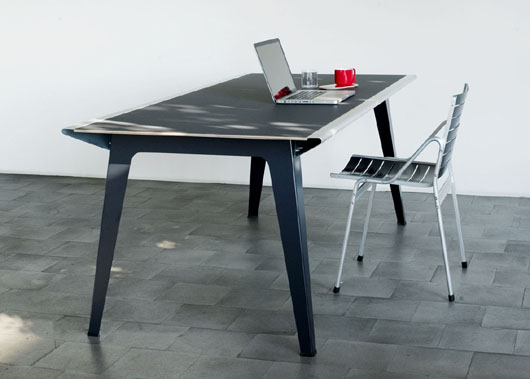 What is clear in any case is that the Pure Village area lives through the successful interplay of a huge diversity of products that all have one thing in common: outstanding design. The open structures and centrally converging routes promote neighbourliness between the individual exhibitors and open up new perspectives. Pure Village is thus once again sure to be a magnet and major meeting place at imm cologne.
Further Information:
imm cologne + LivingInteriors
16 - 22 January 2012
9:00 a.m. to 6:00 pm
Public days: 20. to 22 January 2012